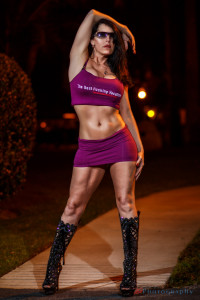 We have just returned to the icy north east after a wonderful week on Brilliance of the Seas – we think this was our favorite Couples Cruise so far. We wanted to say a special THANK YOU to everyone who joined us for making this the best couples cruise so far.
It's the people that make this special and we are glad you were there and that we had an opportunity to connect.  Maybe you picked up one of our ball chain lanyards or sexy 'Best Fu@#ing Vacation' tank tops.   If you did, we hope you enjoy them.
Thank you to our dedicated host couples Rick & Julie, Kraig & DeAnn, Walt & Deb for helping everyone feel welcome and at home on this cruise adventure!
Thank you to our friends who shared their knowledge, skills and talents to make this adventure truly outstanding:
Kevin's Kinky Log from Brilliance 2014
Ever wanted to be a fly on the wall during a lifestyle vacation? Want to get a first-hand account of the comings and goings on a swinger cruise? Still playing the voyeur while you decide which lifestyle trip to book?
Well, it's now possible to live the dream from your couch with the Kinky Log!
We will provide you with daily updates from the ship, resort, beach–or wherever this job takes us!
This is your Kinky Captain, speaking. This will be the best fucking vacation of your life. Try not to go overboard.
Brilliance of the Seas
Sunday, January 26, 2014
It's great to be back in Tampa – scene of last January's Jewel of the Seas cruise! After an easy winter flight from the cold and snow into the cool (but much warmer, relatively speaking) temps of south Florida, it was a calm day of reconnecting with friends and meeting new ones at the Marriott Westshore.
Read the full review and view all of Kevin's pictures
Future Cruise Rumors: We have all heard the rumors about no cruises in 2015. After a week of insider information our opinion is that 2015 will have more choices and options than ever. Want to make sure your favorite lifestyle resort has space for your reservation 'just in case?' Check Out Our Discount-All-Inclusive Instant Prices for Hedonism, Desire & More…