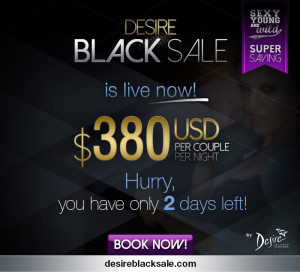 Desire Resorts is offering an amazing 2 day "Black Sale" on April 1-2, and the prices and possibilities are really almost too good to be true. But they are true!
Here's the Desire Sale Deal:
$380 per couple per night gets you a room at either Desire Riviera Maya or Desire Pearl in the month of August.
Rooms and the specific resort are assigned by the resorts and you will be notified 2 weeks before you arrive.
With this Desire Deal, you could get a Passion Suite or a Master Suite with a plunge pool for only $380/night!
Imagine this being your own private playground every day and every night: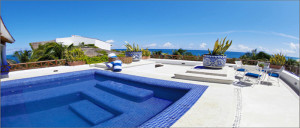 Desire Sale details:
Minimum of 3 night stay.
Must be booked on April 1 or 2, 2014
Full payment is required at time of booking.
No refunds and no substitutions.
No matter which resort you get, you can take part in the Young, Wild, and Sexy events at Desire Riviera Maya in the month of August!
Black out sale rate valid for reservations made on April 1-2, 2014
By phone call our lifestyle resort expert, Kevin at 603-384-3297 or email Kevin@TheSwingerCruise.com