Looking for happiness this summer?  We have scientific proof that a trip to Asia will do you more good than a drive to the shore. And if it's happiness and swinger travel then Menage a Asia is the ticket for you.   Ok, the study is actually about happiness and the distance you travel, but since this is a swinger travel web site we thought it would be great to show you our most distant and exciting destination for the summer.   Because nothing would make us happier! But before you get into the details on this exciting cruise from Singapore start with the study from the University of Vermont about the correlation between happiness on vacation and the distance you travel.
Feeling low? Over-worked, anxious, bored with life? A holiday will do your mood the world of good. Really it will: there's now scientific proof. A team of researchers at the University of Vermont in the United States has found that tweets contain significantly more happy words the further from home they are sent.
And there it is scientific proof that this might be just the thing for you!  Really a fascinating study.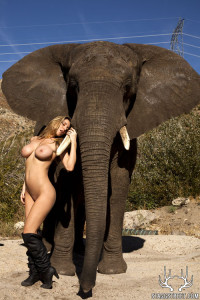 Speaking about fascinating, I've been reading some of the fantasies written by of some of the very sexy guests who are booked on this summers Menage a Asia.   The one that really got me was 'Naked with an Elephant' After reading about that I went searching the web for inspiration and found this hot image on StaffStreet.  Hopefully Menage a Asia can bring something sexy like this into reality. If you would like to know more about the guests traveling on Menage a Asia this summer log into Kasidie.com and look for the Shoes Only member section. There you can meet the couples and make new sexy friends.