Rockstar Adventures – Facts at a Glance
February 11-18, 2023
85 Couples
Puerto Caldera – Quepos – Golfito – Coiba Island – Parida Island – Isla Tortuga – Puerto Caldera
Adults Only, Full Ship Charter
This cruise is good fit for: Newbies, Open Minded Couples, Swingers, Couples Wanting Fun & Flirty!
Average age 45-55
Rockstar Adventures: Boldly exploring beyond the boundaries of sexy travel!
To View Prices Click 'Book Now'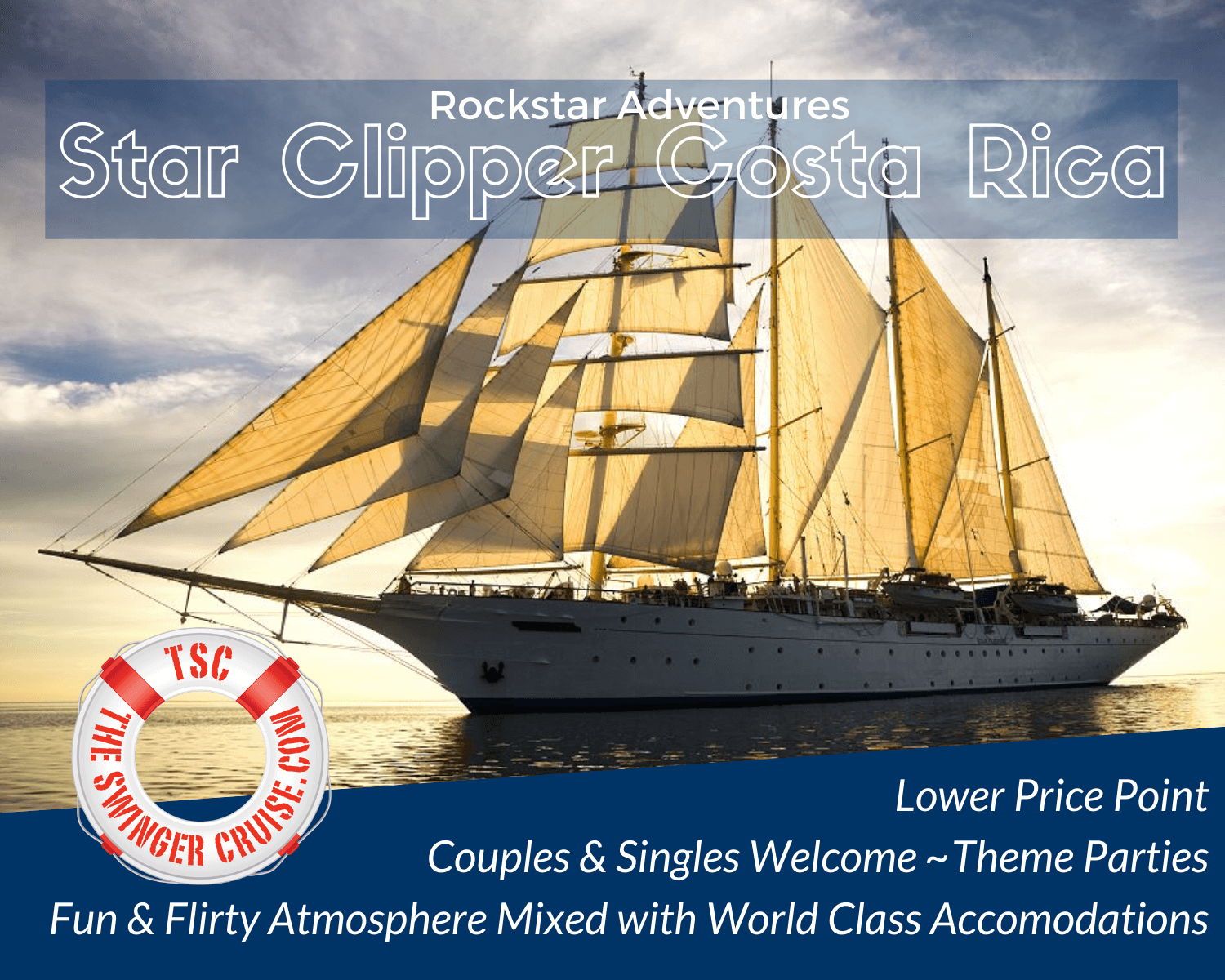 Rockstar Star Clipper Costa Rica Cruise – Itinerary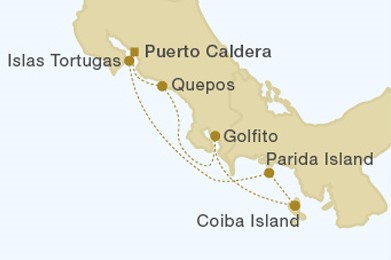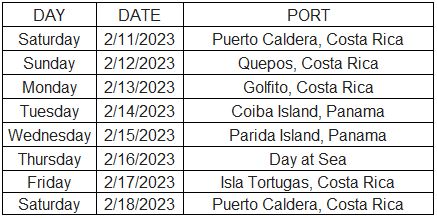 Day 1. Puerto Caldera, Costa Rica
Puerto Caldera is the cruise port that is the major gateway to Costa Rica's Pacific Coast. Of the many excursions on offer here, a trip to the Arenal Volcano is not to be missed.
Day 2. Quepos, Costa Rica
The small busy town of Quepos serves as the gateway to the Manuel Antonio National Park. Although the rapid rise in ecotourism has meant that Quepos has been descended upon it, has largely retained its authentic feel. There is a good restaurant scene, the streets are easy to navigate and the locals are friendly.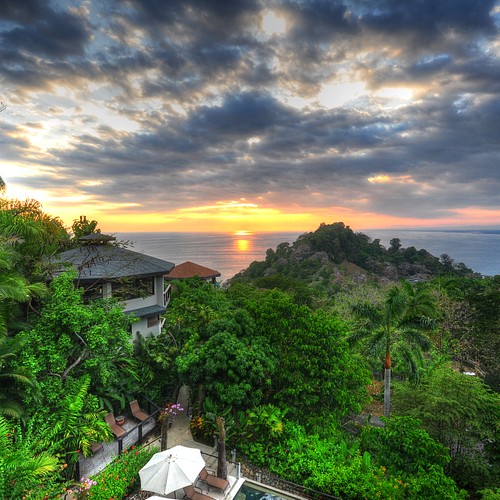 Day 3. Golfito, Costa Rica
Golfito is Costa Rica's most southern port town. It was built on bananas – the United Fruit Company moved its regional headquarters here in the '30s and remained until its departure in the 1980s. Today it acts as a gateway to visitors who wish to surf at Pavones or take part in sport-fishing. There are plenty of other activities on offer including horseback riding, kayaking, and trips to nearby mangrove forests.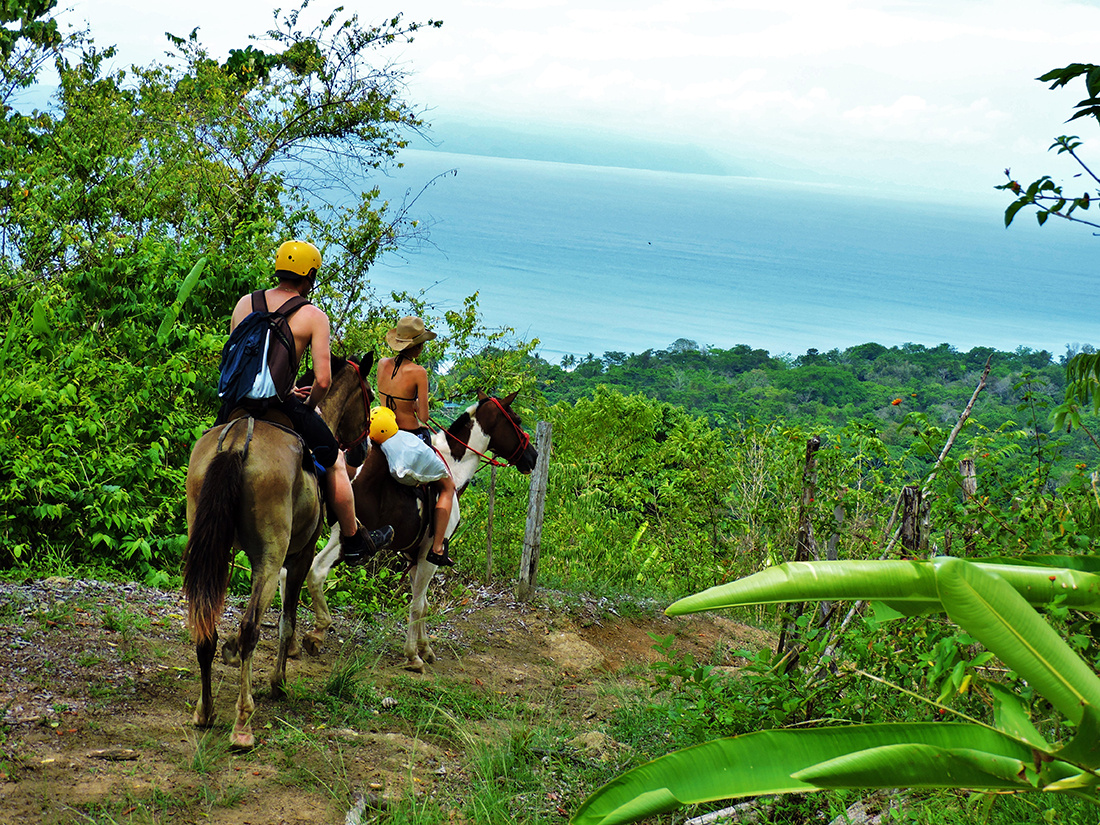 Day 4. Coiba Island, Panama
Coiba Island lies 30 miles off of the south coast of Panama. It is the largest of the 38 islands that make up the Coiba National Park, a UNESCO World Heritage Site. It has 1,450 plant species and its rain forests are home to hundreds of different animals. The surrounding waters support the eastern Pacific's second-largest coral reef, which makes scuba diving particularly rewarding. You can spot whale and tiger sharks, manta and eagle rays, and large schools of fish. The island also has a fascinating history as it was once a penal colony and was largely isolated for the past century.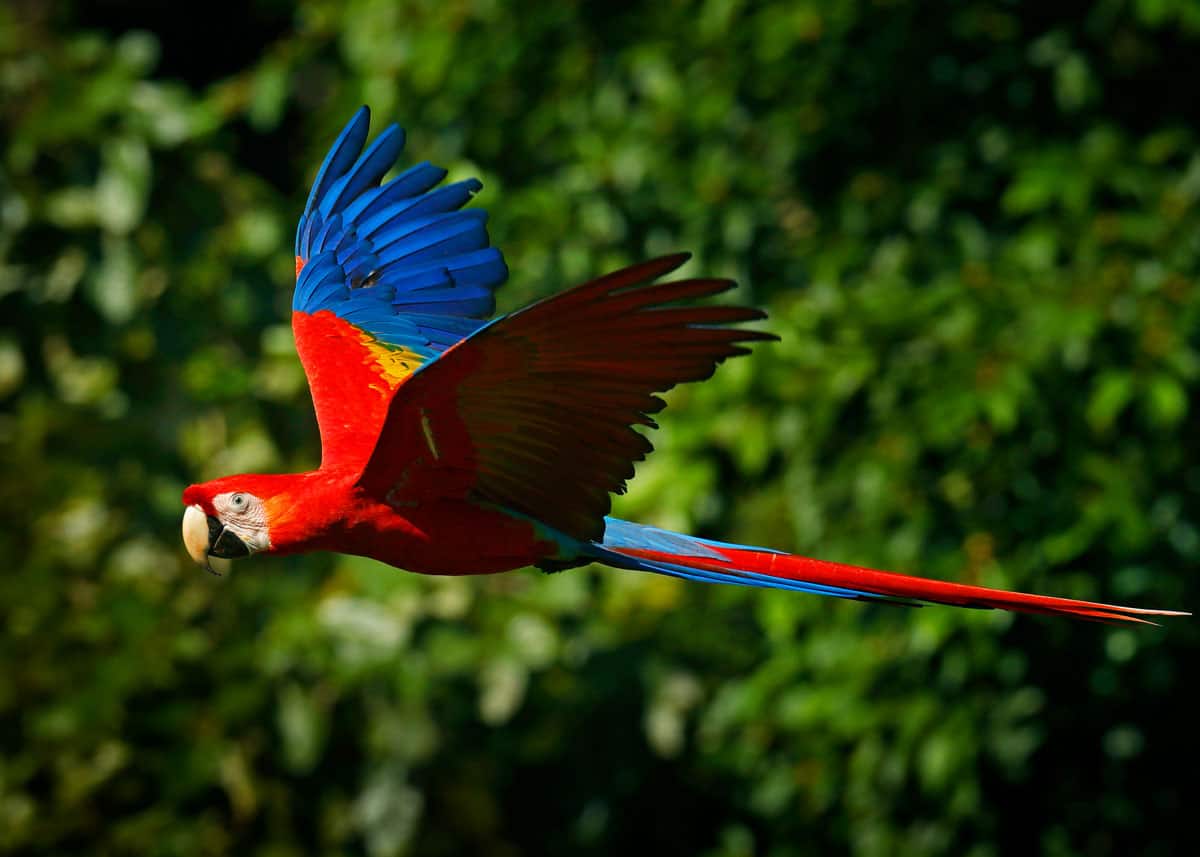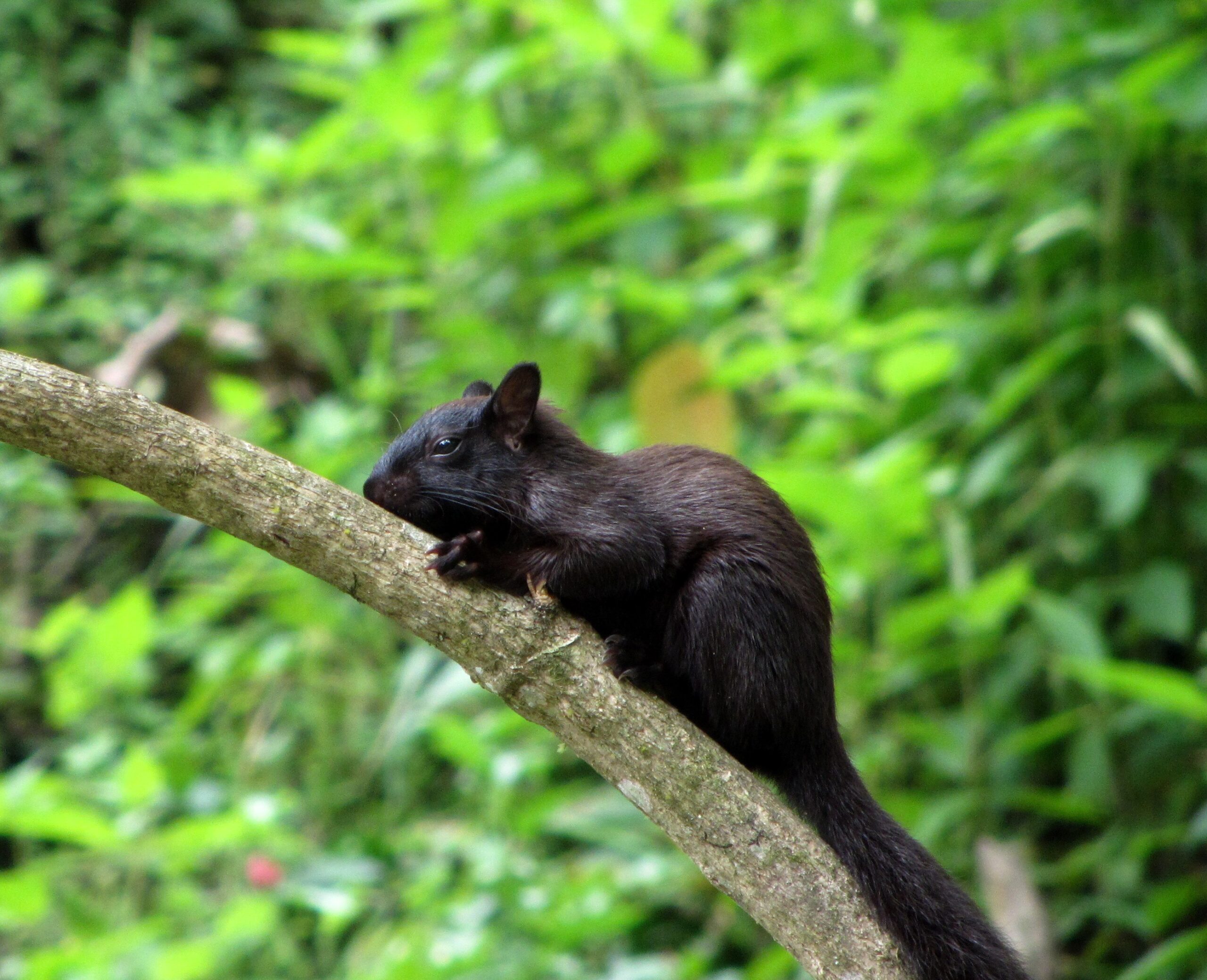 Day 5. Golfo de Chiriqui/Parida Island, Panama
Golfo de Chiriquí is home to a national marine park with an area of just over 147 sq km, protecting 25 islands and 19 coral reefs that host abundant wildlife. It's home to howler monkeys, several types of nesting sea turtles, and 280 recorded bird species. You can snorkel, surf, or kayak in the calm waters or take a big game fishing trip.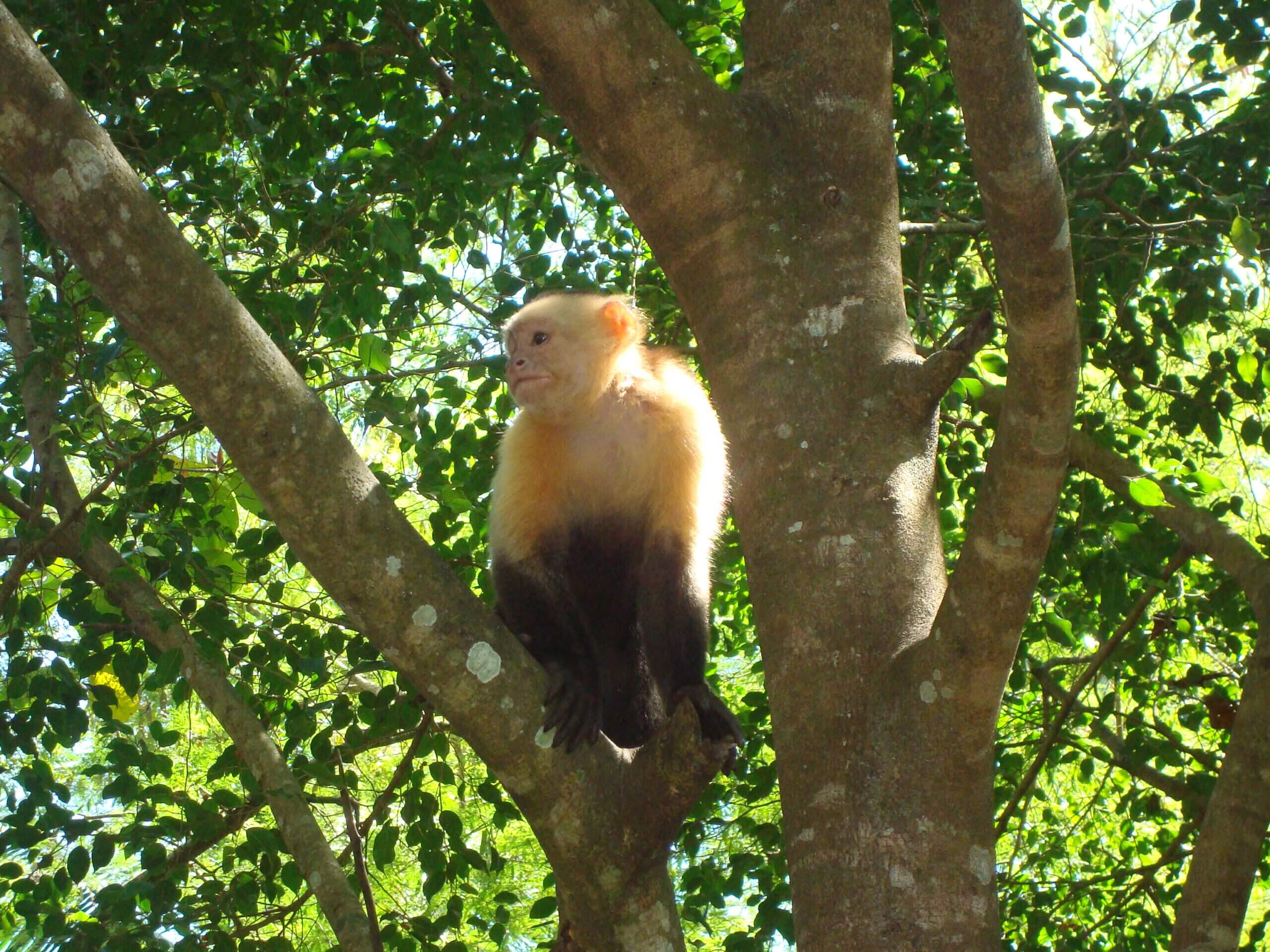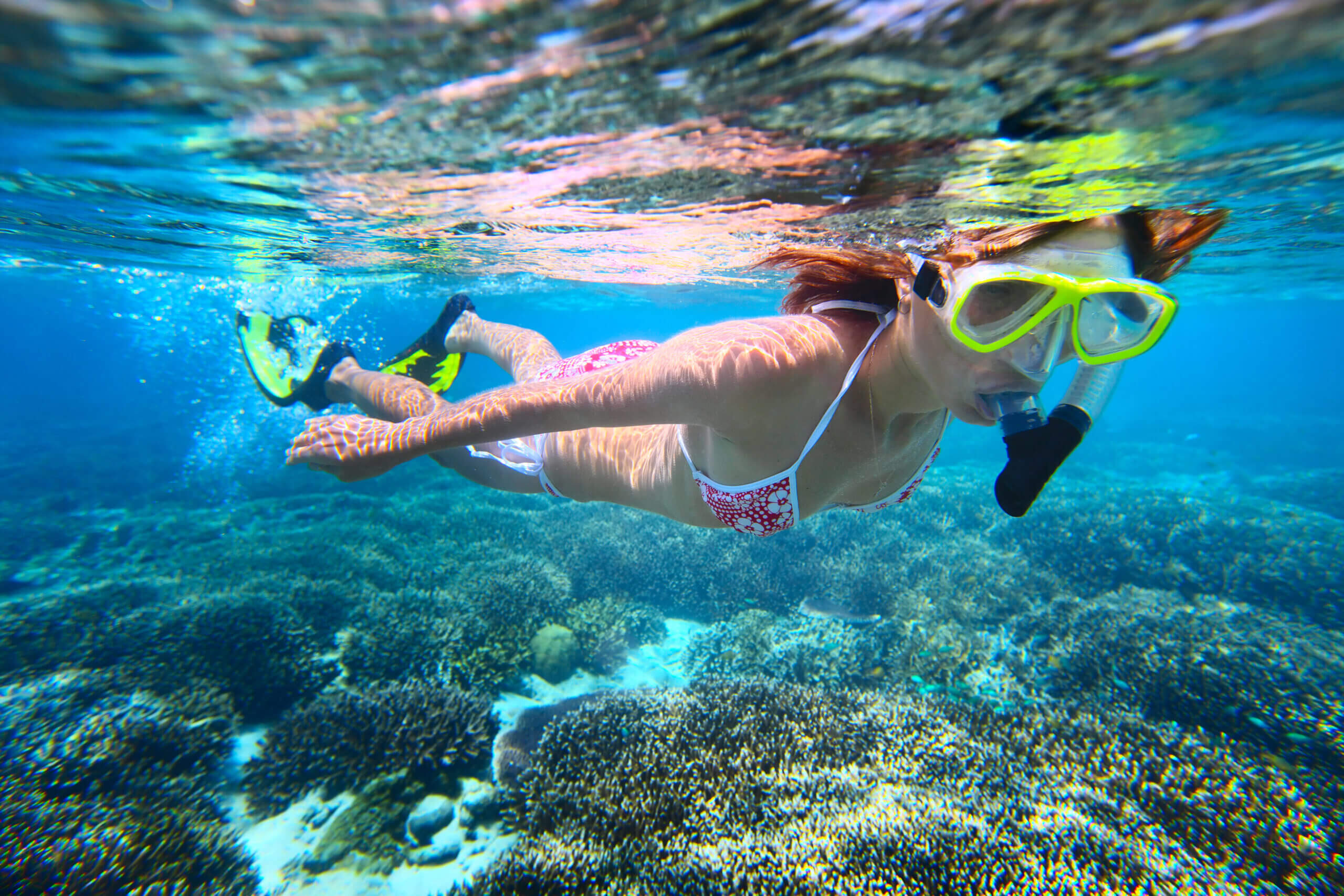 Day 6. Day at Sea
Each Star Clippers ship offers a traditional and elegant way to see the world. Feel the wind fill the sails and gently carry you from one gorgeous destination to the next. During your time onboard, you can choose to relax on a sun lounger or cool off in one of the pools on the top deck, while more adventurous passengers may enjoy the opportunity to climb the rigging or even have a go at steering the ship. Alternatively, you can wander the interior areas of the ship and discover relaxing lounges, and a peaceful library.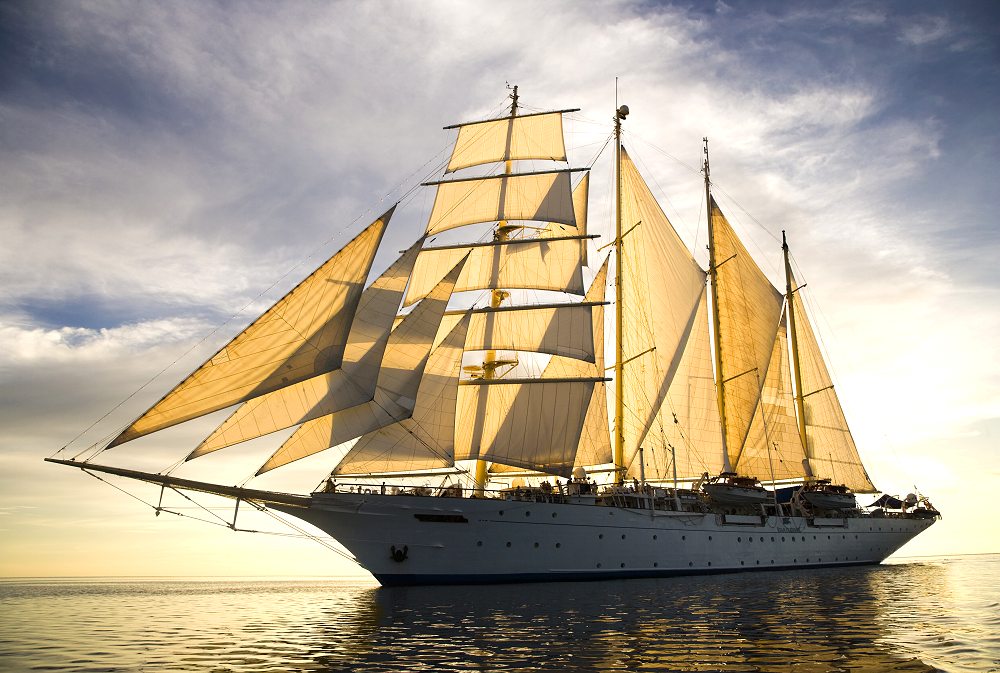 Day 7. Isla Tortuga, Costa Rica
Isla Tortuga is widely regarded as the most beautiful island in Costa Rica. With giant coconut palms framing powder-soft white sand beaches that are lapped by crystal clear turquoise waters, this really is a tropical paradise. You can also play beach volleyball, rent a kayak, swim, or even get a ride on a glass-bottom boat. However, if you are feeling adventurous you can ride the zip line as part of a canopy tour.
Because a picture is worth a 1000 words we thought we would share some of our favorites…
Explore the beautiful jungle terrain by day and sip wine while watching the sunset on deck at night…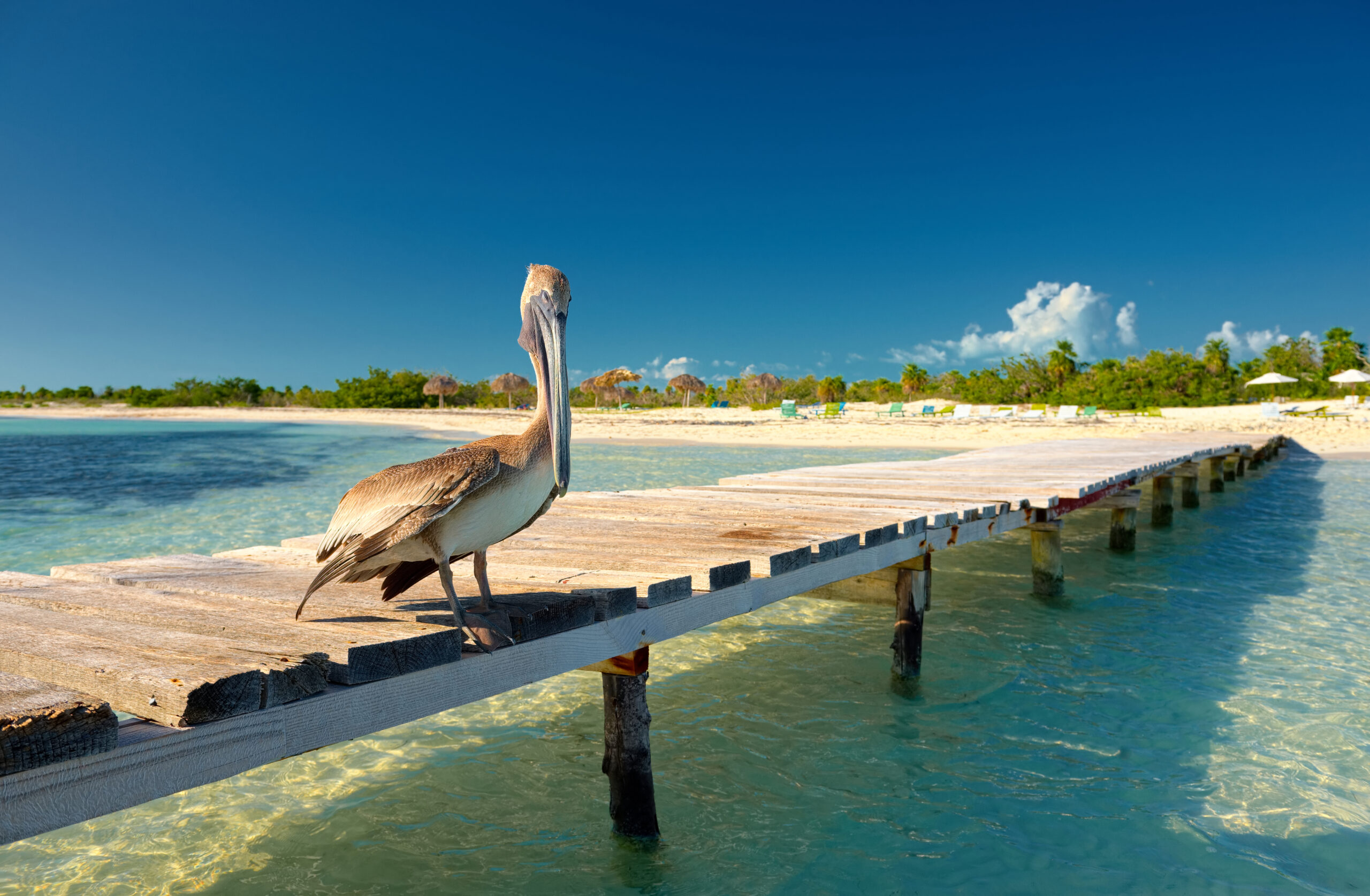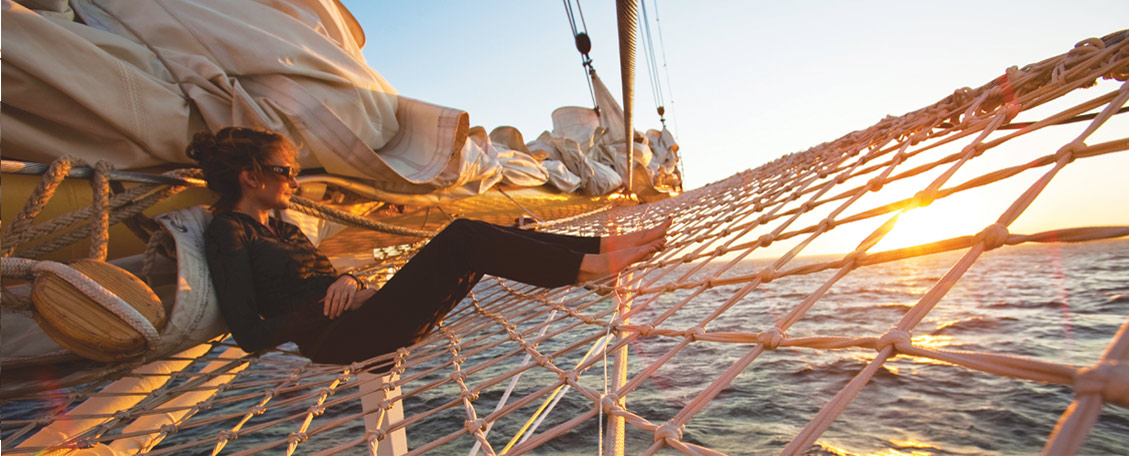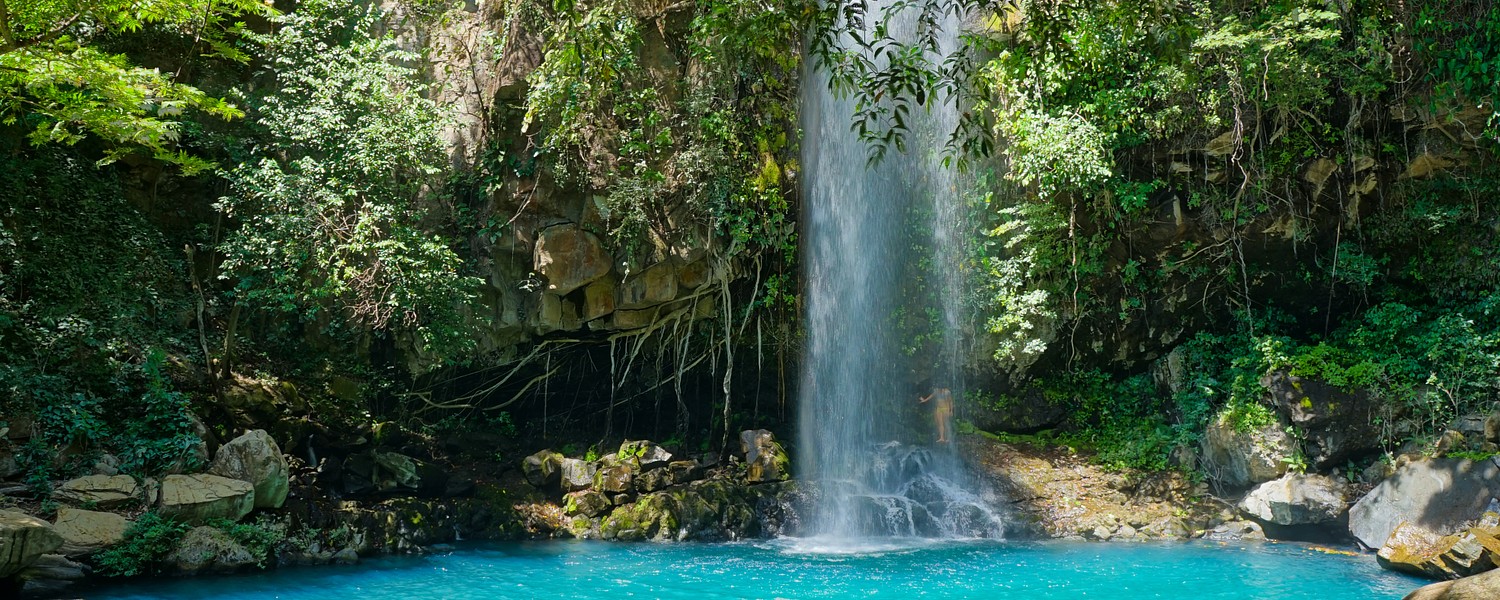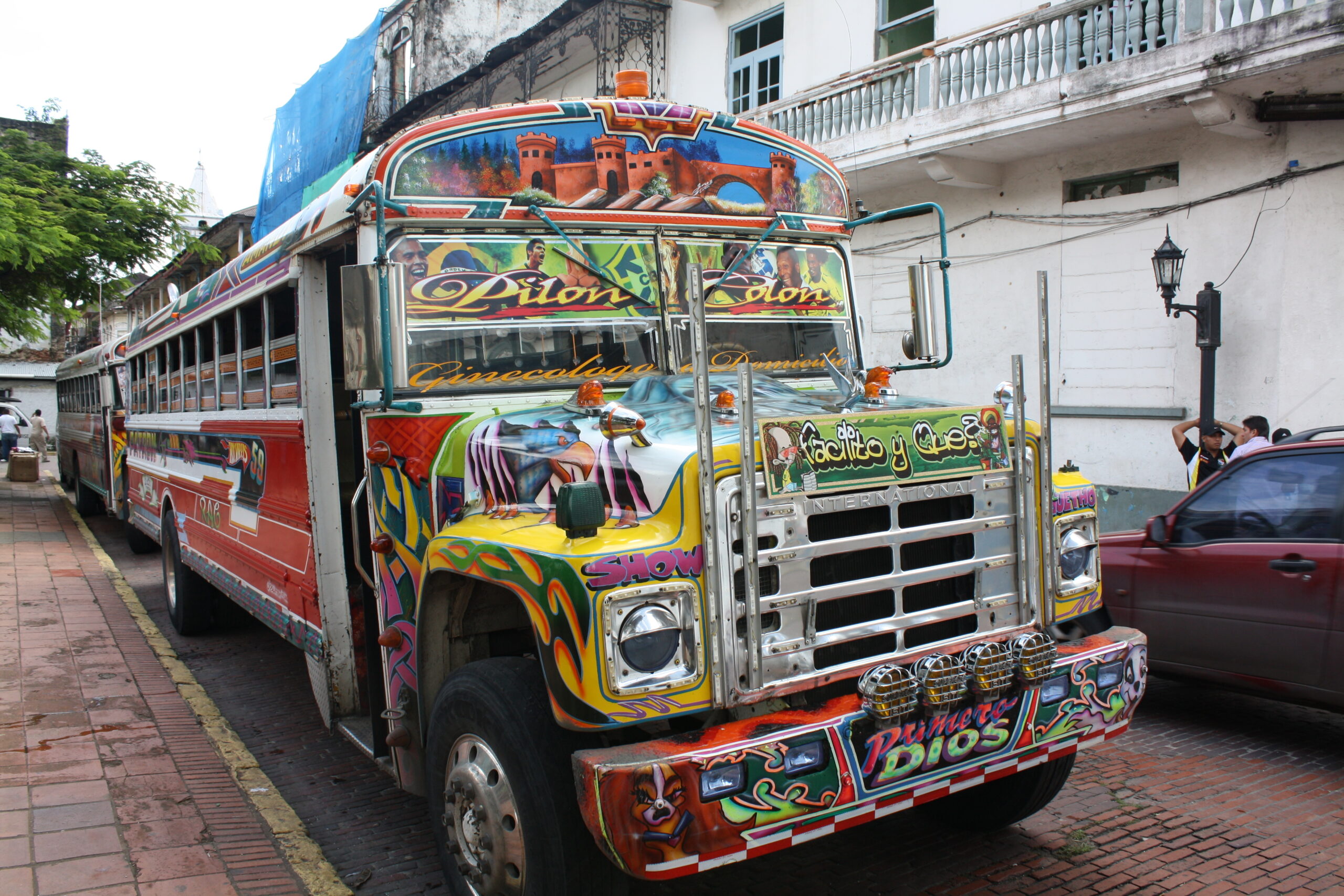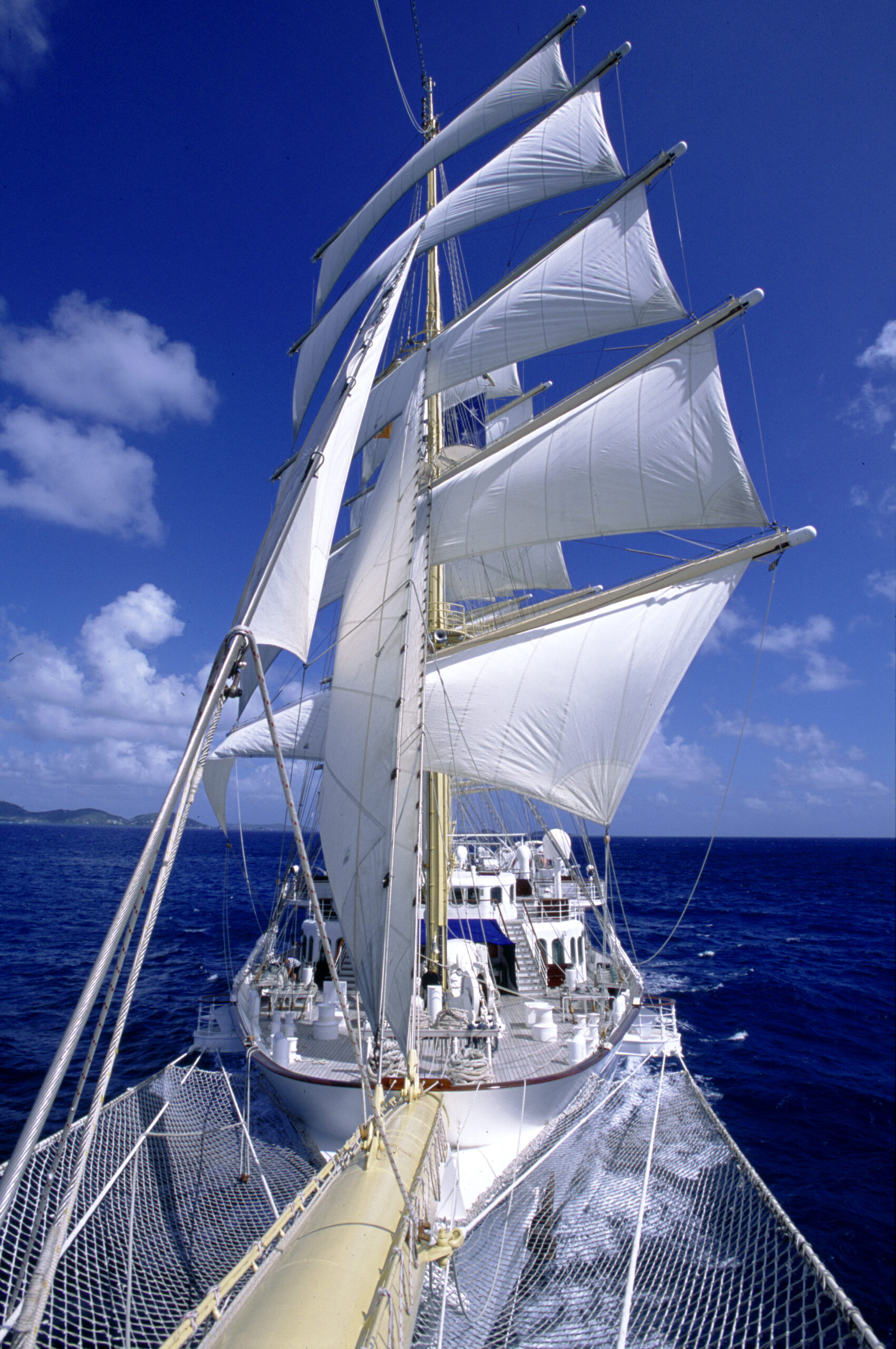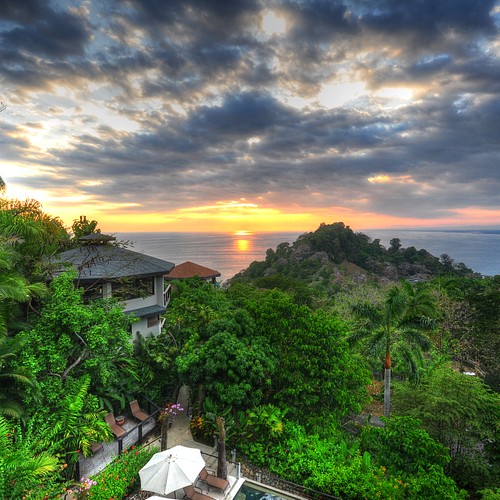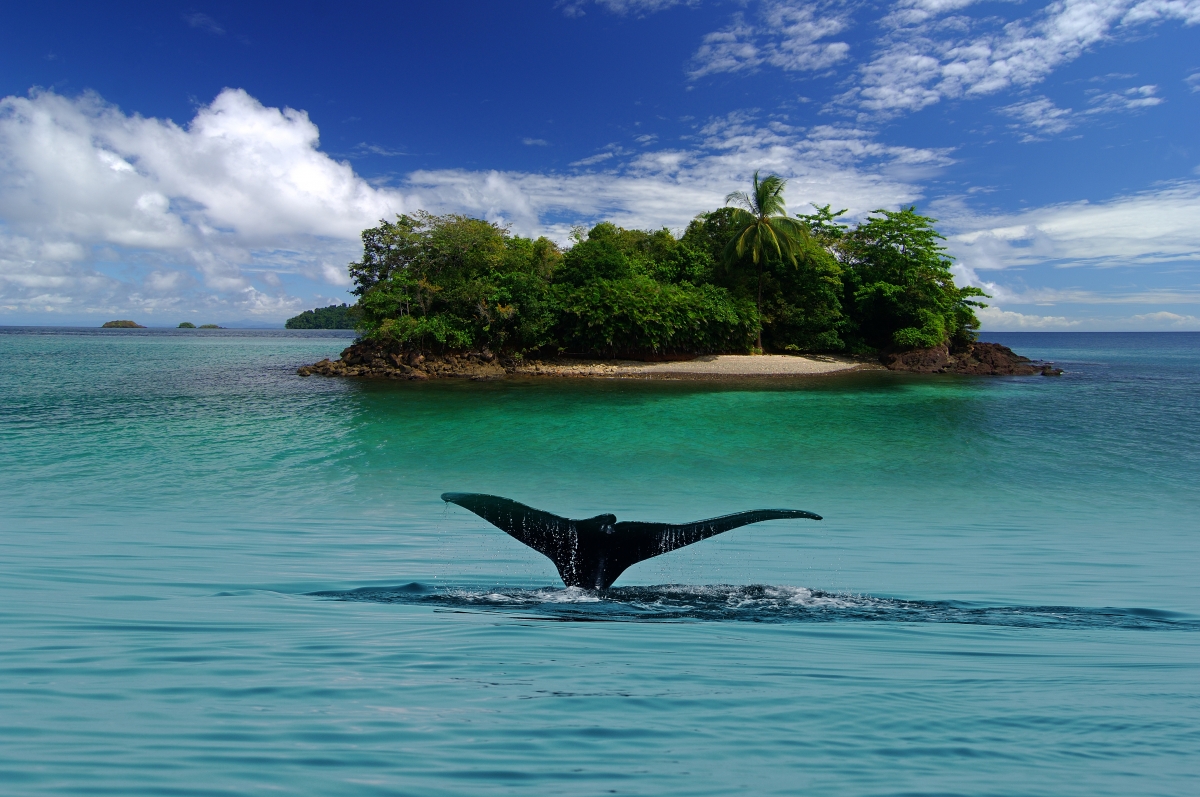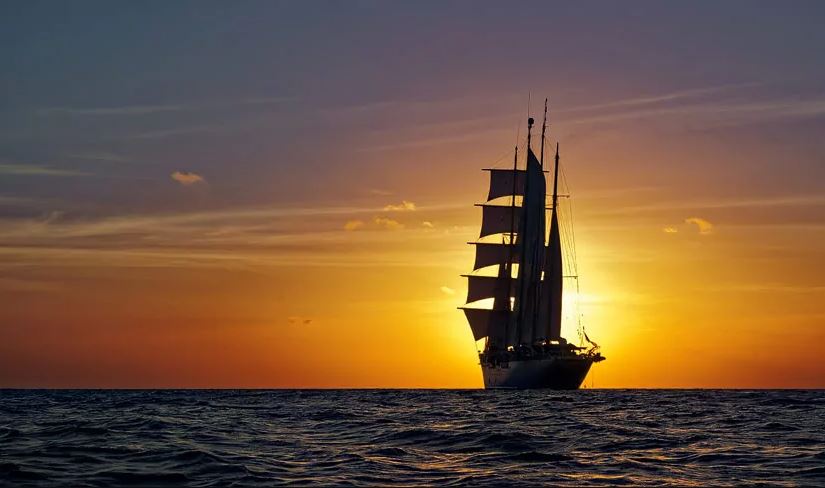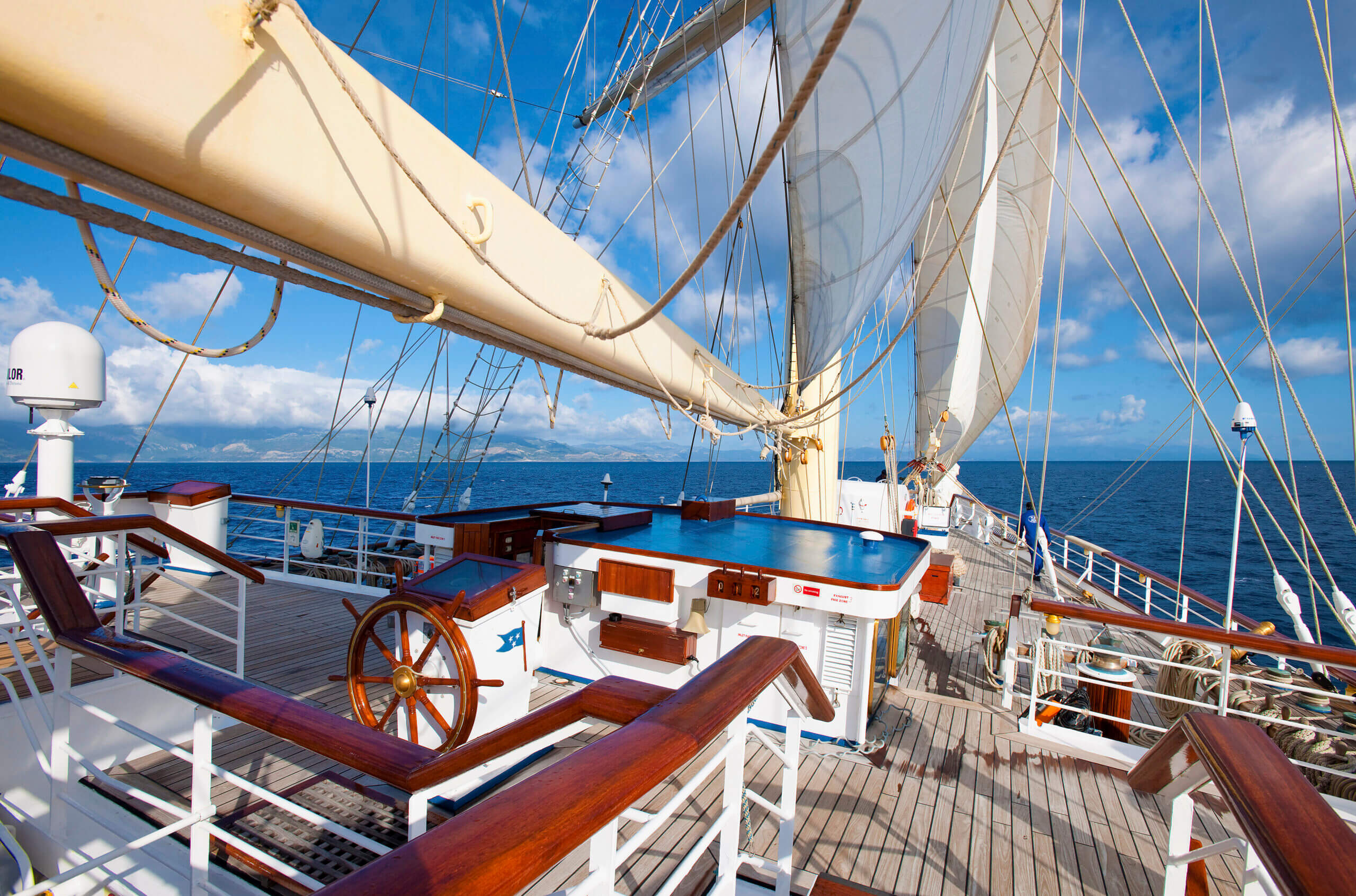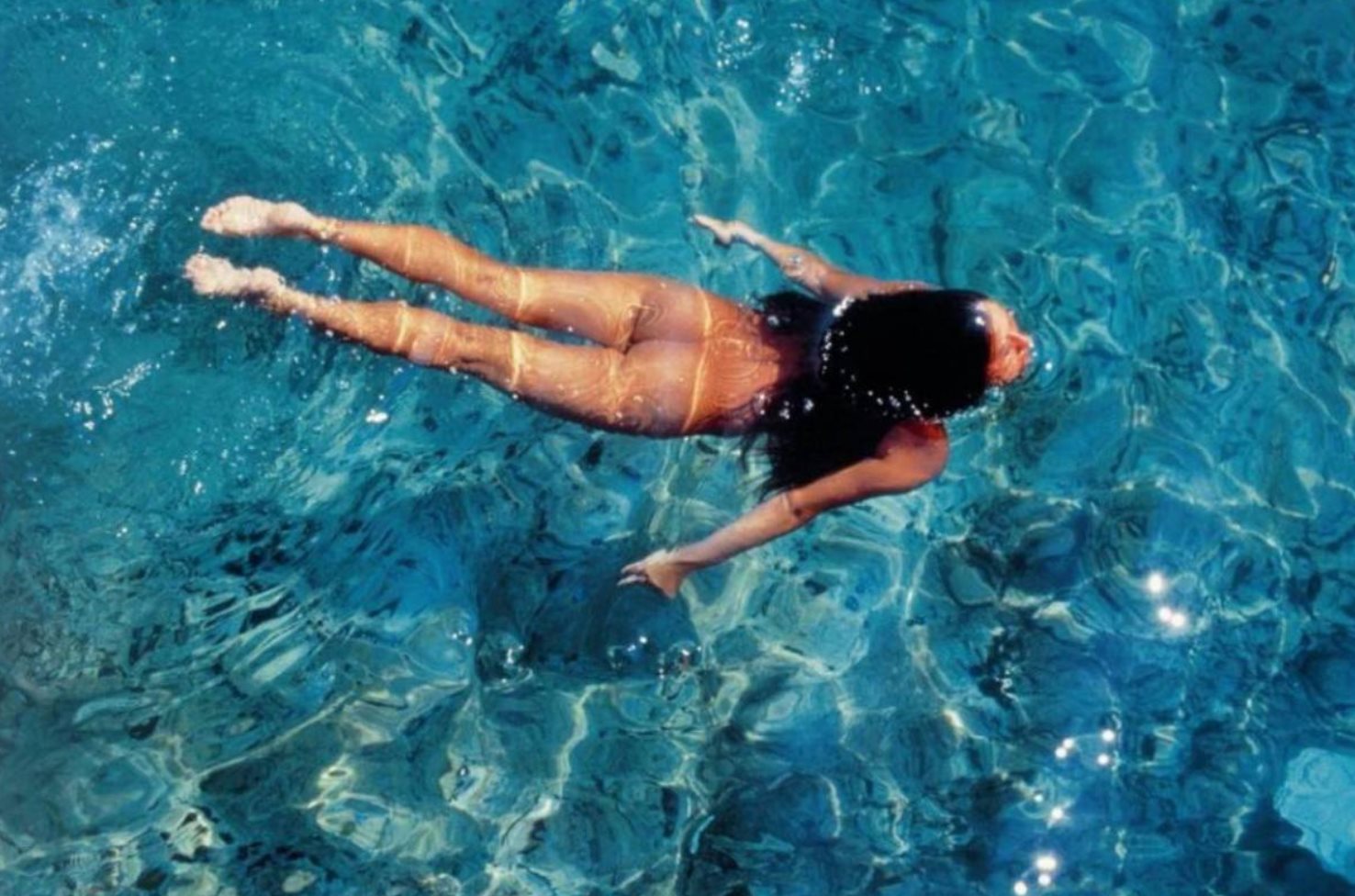 Rockstar Star Clipper Costa Rica Cruise – Ship Details
Rockstar has chartered the stunning tall-ship, Star Clipper for this adventure.  This ship, which was built in 1992, was refurbished in early 2014 so you know the furnishings and quality of the vessel will be top-notch.
Life aboard is blissfully relaxed, much like traveling on a private yacht. You'll never feel confined on Star Clipper. Our ship offers spacious accommodations and expansive teak decks with ample space and not one, but two swimming pools. In fact, you'll find that this ship offers more outdoor space per passenger than most conventional cruise ships.
The décor of Star Clipper is reminiscent of the grand age of sail. Antique prints and paintings of famous sailing ships please the eye, while teak and gleaming mahogany rails are richly reminiscent of Star Clippers' proud nautical heritage.
Owner's Suite
Category 1 Cabin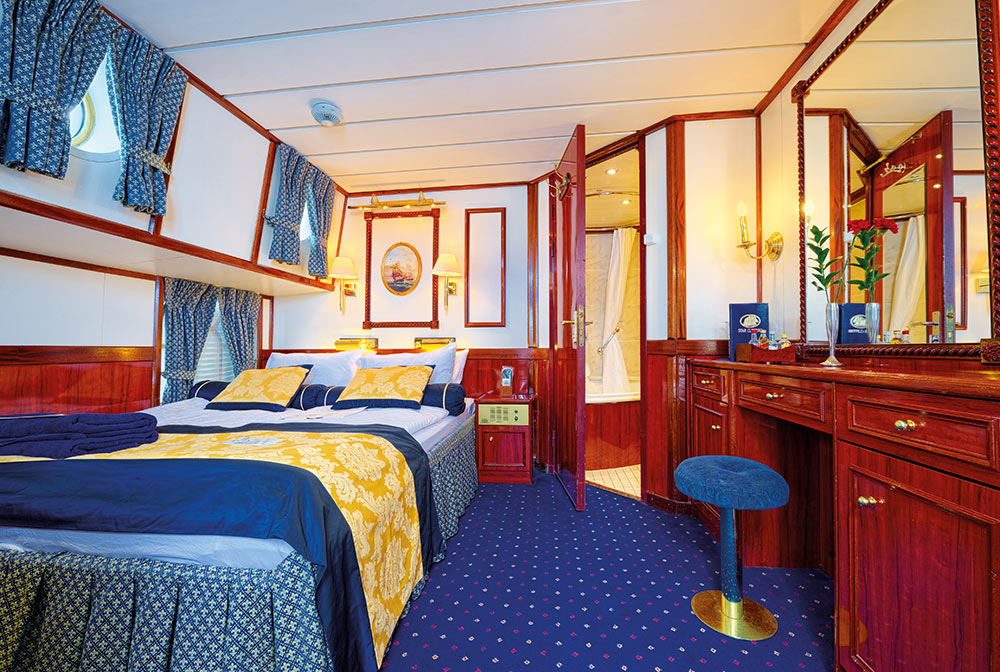 Category 2-4 Cabins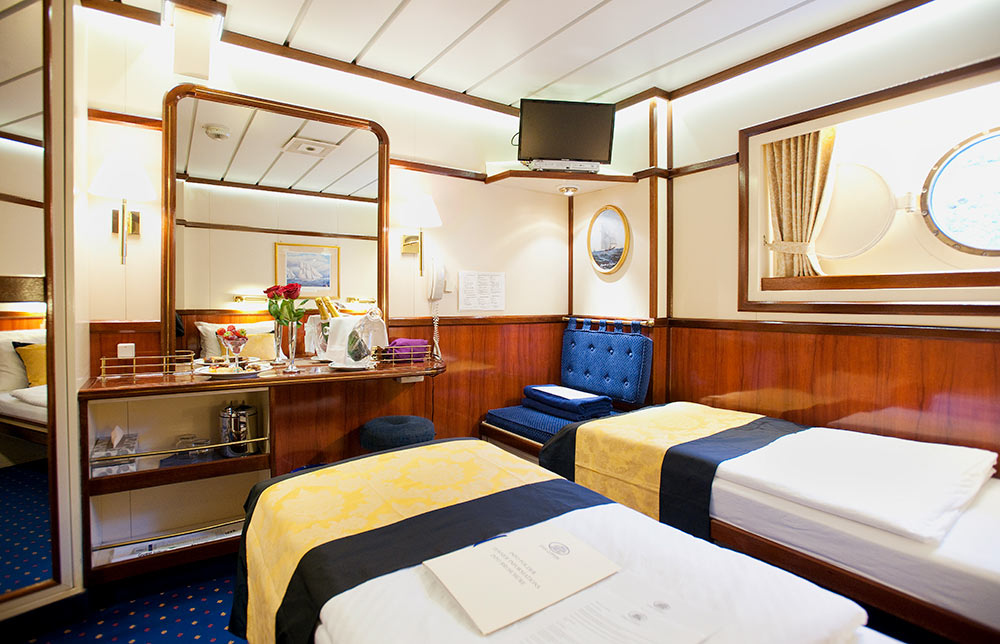 Category 5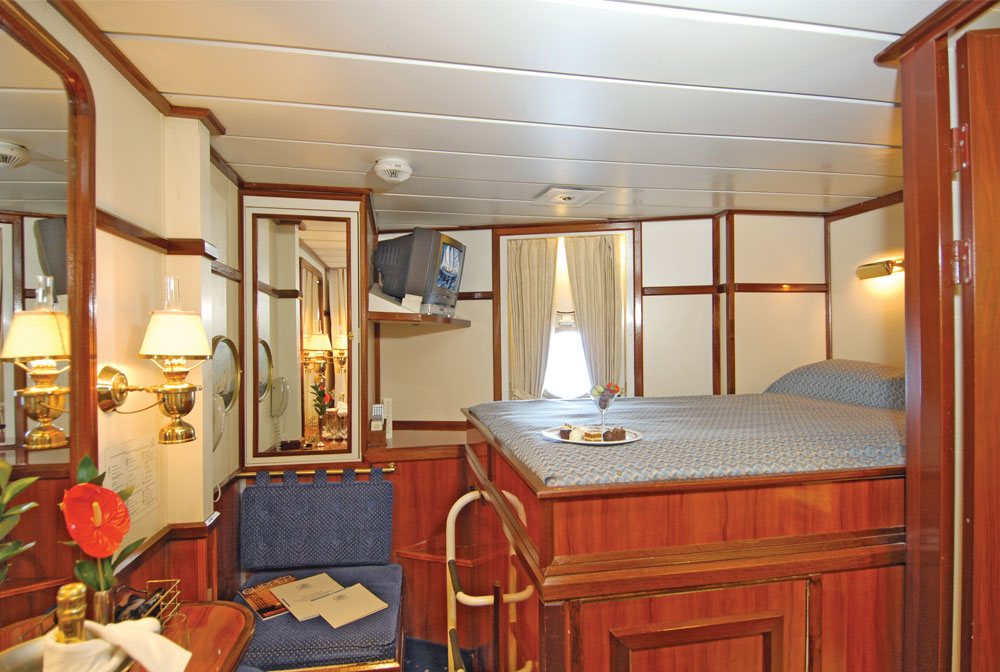 Category 6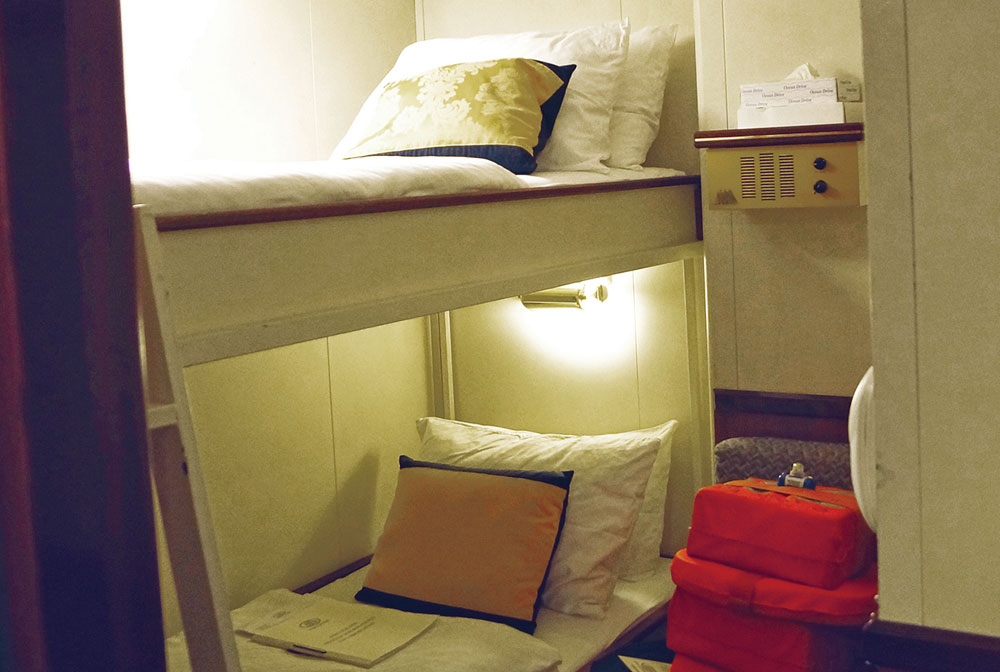 Rockstar Star Clipper Costa Rica Cruise – What's Included
8 days – 7 nights charter with crew
Accommodation for maximum number of passengers in cabins with private facilities
Air-conditioned cabins
Fully equipped cabins (Safe deposit box, hair dryer, LCD TV, cupboard & wardrobe cabinet)
Room/cabin service possibility
Daily cabin upkeep and towel change
Midweek fresh bed linen
Vanity set in your bathroom
Air-conditioned dining room with bar area and LCD TV
Lounging sundeck with deck-beds
4 Hours of Complimentary Wifi per cabin
Use of ship's 2 onboard pools
Rear access platform for easy access to/from the sea
Porterage
Rockstar Star Clipper Costa Rica Cruise – FAQs
Is this a Full Ship Charter? Yes. The Rockstars have chartered the entire 85 cabin tall-ship for our trip!
Is this a Swinger cruise? NO, this is not a Swinger Cruise, however, it's a new option we are excited to offer to our clients who are looking to try exotic new destinations that larger cruise ships may not be able to access, and without the heavy price tag.
Are there playrooms etc? Nope, since it is not a Swinger cruise there will be no playrooms.
How about nudity? Yes! We've been given the OK for clothing-optional areas of the ship. However, nudity is not allowed in port or in the dining area.
Will there be other fun couples on board? The Rockstar Adventure team got its start as a large group of friends who consistently met up at the Hedo Resort in Jamaica. They have since started to branch out and travel the world together. So yes, there will be MANY fun couples, some in the lifestyle, some not, but ALL ready to party and have a spectacular time.
Is it All-Inclusive? No, but it is MOSTLY inclusive. Drinks will not be included, but we've been told the costs of drinks will not be inflated to what customers may normally expect on a cruise. They are very reasonablly priced making it easier to fit into a budget.
What IS included? All meals will be included.  You can choose to dine with new friends as a group or set off for some romantic couple time.  Your cabin cost, gratuities and taxes are included withyour price, as well as the "Backstage Pass" offered by Rockstar Adventures. What is included with the Pass is still to be released but whatever it is, we know it will be fun, exciting, and spectacular!
Is this for singles as well as couples? Yes! The Rockstar crowd welcomes singles aboard to party with them. Limited spaces available, so please contact us ASAP if you are interested.
Are There Theme Parties?  YES! Rockstars Love to Dress Up!
Day One: Nauti Night – Sexy Sailors & Pirates
Day Two: Team Night
Day Three: FantaSea Glow Night
Day Four: Get Your Heart On Red Night
Day Five: Jungle Night
Day Six: Rockstar Night – Glitz & Glam… Your Time to Shine
Day Seven: Sexy White Night
Rockstar Star Clipper Costa Rica Cruise – Pricing, Policies and Insurance
Owner's Suite – $9,756 ttl/2
Category 1 – $8,756 ttl/2
Category 2 – $6,956 ttl/2
Category 3 – $6,756 ttl/2
Category 4 – $6,556 ttl/2
Category 5 – $6,156 ttl/2
Category 6 – $2,878 ***
***Category 6 cabins hold single travelers only
Rockstar Star Clipper Costa Rica Cruise – Payment Schedule
Deposit – $500 Per Person
Payment 1 – November 1, 2021 – 30% of balance
Payment 2 – February 15, 2022 – 30% of balance
Payment 3 – August 15, 2022 – Final Balance Due
We recommend booking early! Spots will fill up fast!
*** Book by July 31, 2021 and deduct $300 per person ($600 per cabin) from your Cruise Fare.
*** Pay in full by July 31, 2021 using Zelle, or eCheck for an additional $200 per person ($400 per cabin)
*** Pay balance by Zelle, or eCheck (following the payment schedule) and deduct $100 per person ($200 per cabin) from your Cruise Fare
Rockstar Star Clipper Costa Rica Cruise – Cancellation policy
Cancel until January 15, 2022 – $250 per person penalty
After January 15, 2022 – No Refund
** We highly recommend travel insurance **
Rockstar Star Clipper Costa Rica Cruise – Travel Insurance

Yikes, travel insurance is not a fun topic but a lot of you have asked…
This is about what happens if you are paid, packed and ready to go… and there is a problem.
The biggest 2 reasons people take insurance are:
Trip Cancellation
Medical Expenses or Medical Evacuation
Full Ship charters are better than regular cruises in many ways, however the penalties and potential for a loss if you have to cancel is higher. Shortly after final payment most full ship charter cruises become non-refundable. That means if you have to cancel your trip not only do you have that disappointment of a cancelled vacation, but I have to tell you you don't get your money back.
Our most popular insurance is 'World Wide Trip Protector' and provides full coverage when purchased up to 21 days after your vacation purchase.
The best value just to make sure you have coverage is 'Trip Protector Lite Expanded.'
We recommend Travel Insured – Get a quote and buy insurance  
Note: this link opens a window for Travel Insured – if you have questions pleases phone our office for assistance.
Please consider purchasing Travel Insurance
Since everyone pretty much likes me right now and I'd like it to stay that way, please consider purchasing travel insurance. Or at least don't say I didn't warn you if there is a problem.
Other coverages that take the worry out of travel:
Trip Interruption – Return air only
Trip Delay & Missed Connection coverage
Baggage Loss or Delay
Cancel for Work Reasons Options available on select policies
We strongly recommend purchasing travel insurance for your upcoming cruise. There are hundreds of circumstances that could cause you to cancel your trip, return home early or force you to seek emergency medical treatment while traveling. Travel insurance offers coverage for unforeseen problems such as, an unexpected financial change or scheduling conflict, a cancelled flight or a serious illness. You even have the option where you can cancel for any reason. We recommend Travel Insured – Get a quote and buy insurance
Why book the Rockstar Star Clipper Costa Rica Cruise?
An atmosphere of fun, flirty, and party!

Explore the exotic Costa Rican coastline in a Sexy environment without breaking the bank!

Unimaginable sights by day, turned-up party atmosphere at night culminating in lifelong friendships and experiences to last throughout a lifetime!
"Rockstar Adventures is a group of like-minded adults with the goal to see the world in a fun, vibrant group environment. Sharing common interests and an open-mind. Our members contribute to a healthy, drama-free, and high-energy vacation that enhances new experiences thus creating lifelong memories and friendships."
  – Rockstar Adventures Mission Statement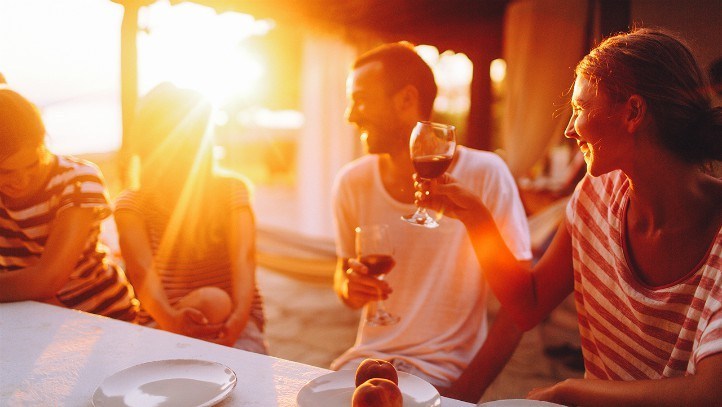 What Guests Have to Say About Traveling with Rockstars…
We were nervous booking with this new group of friends. We felt like we would be seen as "outsiders", since many knew each other and some had been friends for years, but I can say that they welcomed us with open arms!
Yeah, they all met at Hedo, but there were so many different people with all kinds of backgrounds!
Lynn also made sure we broke the ice with the Virtual Meet & Greet before our trip. So we felt like we already had some friends going into it. 10/10 would book a Rockstar Adventure again!
Rockstar creates some of the most unique trips we've seen. We've had the chance to visit some ports all around the world that we would never normally see on large-ship trips.
I can't wait for the next trip they plan!
These Rockstars really know how to have a great time! I attended their Savannah event and WOW! That's all I can say.
Without the usual things, we expect from Lynn's cruises, like playrooms and meet & greets, I didn't think we were gonna get our flirt on and have THAT much fun. Boy, were we wrong!!! It was the perfect trip to get us back to travel after staying home in 2020. My cheeks hurt from laughing and smiling the whole time. And not to mention all the cuties I met!
I definitely hope we can make the next trip work for our schedule, too!
Why You Should book with TSC
TheSwingerCruise.com is the only agency with ALL the cruises.
TSC Expert Agents provide first-hand experience.  We have sailed on over 33 Cruises and will help you find the one that perfectly fits your style.
Our Signature 'Get Ready' program provides all the information you need before you board the ship so you can get the most out of your vacation.
Rockstar Star Clipper Costa Rica
February 11-18, 2023
This will truly be a "not-to-be-missed" party!
Join this select circle of friends on a voyage through some of the most beautiful scenery Costa Rica and Panama have to offer.
No, it's not a swinger cruise, but an energy-packed, fun, flirty and exciting environment we know you will LOVE!

Explore stellar destinations along the beautiful Central American Coastline.