I found this great homemade Temptation video the other day on Youtube. It is a tasteful and accurate portrayal of the sexy fun you can have at the adults-only, topless-optional Temptation Resort & Spa in Cancun, Mexico. The video also includes the young couples' trip to Xcaret eco park south of Cancun and their day spent on the infamous Boobs Cruise.
Watch the Temptation video here:
If you have never been to a lifestyle resort (let alone sailed with us on a swinger cruise takeover!) but you are curious about what it's like to be in an adults-only and sexy vacation environment you should watch the Temptation video above and see for yourself.
Spoiler alert: most of the nudity is off camera!
But here's a pic of boobs to make up for it: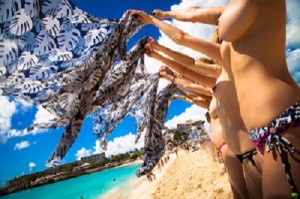 After you've watched the video (and stared at the booby picture for a few minutes) call Kevin at 603-384-3297 to book your trip to Temptation!
Instant pricing is also available here:
[aio_button align="center" animation="pulse" color="red" size="small" icon="globe" text="Book Online Now – Temptation / Cancun" target="_blank" relationship="dofollow" url="http://www.discount-all-inclusive.com/InstantPricing.aspx?HotelID=796&co=tsc"]