Royal Caribbean WOW – Drink Packages offer new options see what's available for Couples Cruise on Brilliance January 27, 2014.
We are always excited to see the updates and additions to the packages being offered.   Today I completed my set sail pass and was please to see several options for making 'Drinks Included' an option on the up coming cruise.     Of course the new package raised a number of questions on exactly they package will work.  We have contacted Couples Cruise and plan to post more details on this soon.
We are excited to see that couples can choose different options on the drink packages.
Carry on Wine? YES!
Don't forget that Royal Caribbean also allows you to bring 2 bottles of wine in your carry on. There is a $25 per bottle corking fee if consumed in the bars or dining rooms.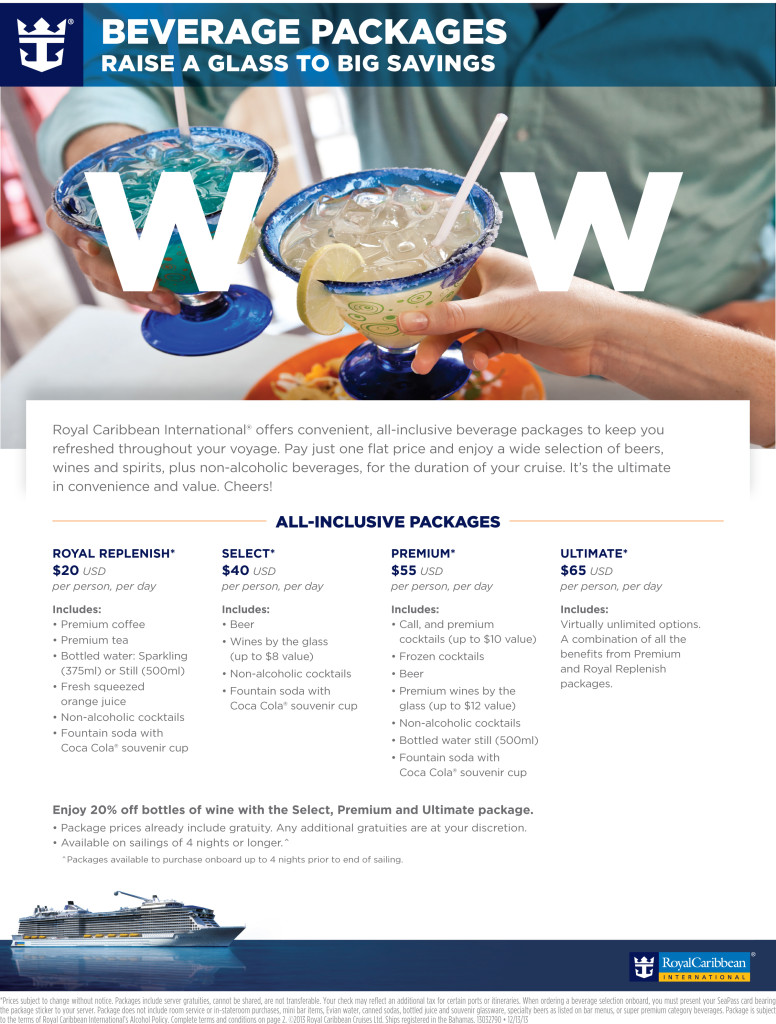 Having trouble reading the fine print?   You can also take a look at the larger pdf version of this image, click here Brilliance beverage packages