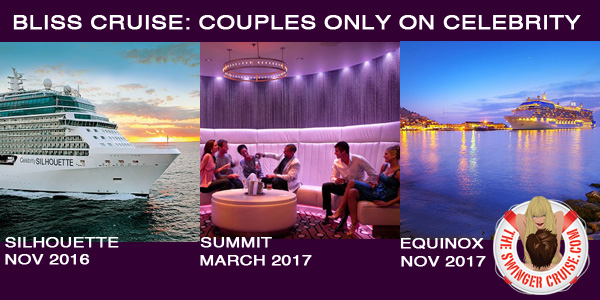 Bliss Cruise Enhancements and other updates have been provided by the organizers at Bliss Cruise. The changes they are making and enhancements they have planned will make the next 3 Bliss Cruises the ultimate playground for couples looking for a sexy vacation. We really appreciate the early release on the details they have given so far.

What's on Deck for Bliss 2016?  
What about interior or oceanview cabins for Bliss 2016?
The ship is over 70% booked.  Interiors, oceanview and suites sold fastest
Good news: balcony is only $300 per person more than an oceanview
We can help with a payment plan 😀
Even though this cruise is listed as payment in full at time of booking, we can help spread payments out over the next few months with final due by Sept 1, 2016 if that helps.  Call us to make payment plan arrangements.
Oceanview Stateroom   Category 7       $1,175.00
Balcony                          Category 2c     $1,475.00
Rates are per person based on double occupancy and do not include $395 pp taxes/fees.
Insider hint:  We are taking a wait list for interior or oceanveiw but it's not likely these cabins will open.  There are not that many of them on the ship + the scoop is that Bliss staff are in a number of the interior cabins, so there is little to no chance of those opening. Book your inside or oceanview on Bliss Summit March 2017 or Bliss Equinox November 2017 while they are still available.