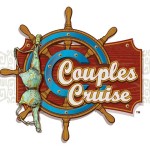 Half the fun of a Couples Cruise is anticipating the excitement.   How about a peak at the Couples Cruise Official Programs from past cruises to get your mind racing about the lifestyle fun that will be onboard?  In this sampling of  official programs from past cruises you will see classes and seminars, entertainment, meet and greets and tips for having a great cruise.   These are the official programs that were handed out to guests as they boarded the couples cruise.
Couples Cruise Official Programs
TheSwingerCruise.com Agency has travel on every Couples Cruise, the ones listed PLUS all the rest!   That makes our agents experts in lifestyle cruises.  Our clients get first hand knowledge and the inside scoop on the best way to enjoy lifestyle cruises.
Upcoming Couples Cruises
Questions about any of our cruises, past or future?  877-348-6570