Discounts on Couples Cruise and Price Increase
On April 22, 20104 we received the following information from Couples Cruise offices:
There is a price increase or $25 per person, for all inside and balcony cabins effective April 22nd. Every cruise, there are those last minute people looking for a deal. Every cruise, we have one final increase which sends a message that not only will there be no deals, but the price is going up. They better book now or they will miss the boat. There are no Couples Cruise Discounts for last minute bookings.
So we want to make sure you know that now would be the best time for a last minute booking – click here  If you are looking for an ocean view or interior cabin there are good selections remaining.   There are also 2-3 suites/ junior suites available on deck 10 and 12.
Please tell your clients that there has never been and there will never be any last minute Couples Cruise Discounts.
The Story on Couples Cruise Discounts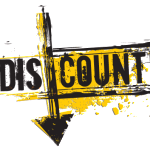 According to Couples Cruise:  There have been rumors on Facebook and in forums that certain TA's were discounting and in most cases, they were unsubstantiated rumors. One person posted on Facebook that they got a balcony for the price of an Oceanview. Within minutes, we got calls asking about this discount, so did at least 3 other affiliates. After looking into it, the wife posted the post on FB and she thought he had booked a balcony, because the cabin said Oceanview. Of course, it wasn't a balcony and they paid full price for the cabin, but it started a frenzy.
Others call affiliates (and us) saying that someone else offered them a cabin at a discount to see if we could match their rates. Of course, we always say 'no," but recently started telling them to email us the deal so we could see if we could match it. Of course, none of them have and we believe they are just fishing for a deal. If someone does send you a deal from another affiliate, send it to us immediately. We will not tolerate anyone undercutting our prices. Anyone caught doing so will face losing their affiliate status.