New, hot, different, better.  Just like the kind of play partners you are looking for in the lifestyle.  Right?  Meet Crown Avenue they are exactly that.
CrownAvenue.com 6 Months Free
This is fantastic!  I'm dating my wife again… and loving it!
This is the where couples come to meet.  A classy way to bring sensuality and desire back into your relationship.  Find out what sets CrownAvenue.com apart.  They aren't the same old web site.  But find out for your self.  Visit CrownAvenue.com and choose the 3 month membership and check out using promo code TSC814
Crown Avenue Afternoon Events
They have a fresh new feature that helps you bring the lifestyle into your daily life with afternoon events.  Planning to go to a non-lifestyle event?  You know it would be more fun if you were sharing it with the right people.   Afternoon events is helping bring the lifestyle tastefully out of the closet and into real life!

Crown Avenue is fresh sexy and new
Have you seen the hallmark mobile photo studio? Talk about Big, Hot and Sexy!  No, not just the driver, the truck!  CrownAvenue.com launched their new site at Naughty in Nawlins last month.  They sponsored the hottest block party on Saturday afternoon and look who showed up!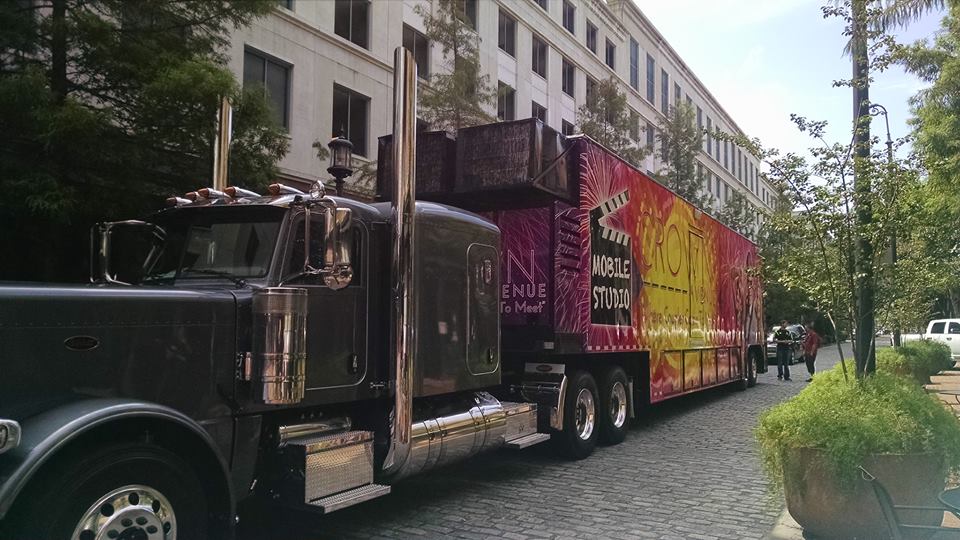 With the launch of the new Divina Cruises, Bob with Couples Cruise said "sometimes bigger is better" – Crown Avenue is definitely bringing it bigger.  Check out their fresh new look!
TheSwingerCruise.com owners have been organizing lifestyle travel events since 1997 and its clear that 'the lifestyle' is coming of age.  It's moving out of the closet and into the mainstream.  It's getting sexier and more inclusive.   It's certainly not a dirty little secret for many couples any more.
Crown Avenue joins the Swinger Pride Parade
This year at Naughty in N'awlins Bob from French Connection events proudly changed the name of the featured Bourbon Street parade to the World's 1st Swinger Pride Parade.
Of course, just because you are in the Swinger Pride Parade, does not mean that you are a swinger, just like everyone in a Gay Pride Parade is not gay. It just means that you support their choices. In fact, probably half of the people in our parades do not identify themselves as a "swinger", but they support our event and our lifestyle choices.  Read Bob's full article on the  lifestyle going main stream