Desire Pearl and Desire Trip Report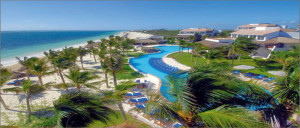 Over Memorial Day weekend we had the pleasure of staying at both Desire Pearl and Desire Riviera Maya and we had a blast! The trip was too short, but we do have several takeaways to report.
You can tell we had too much fun because we didn't take enough photos!
1. Booking with a travel agent is totally worth it to guarantee the perfect room for your stay. Category, location, and specific amenities are all important and it really helps to have the insider knowledge that a travel agent provides working for you. We were very lucky to have the best room (in our opinion) at both resorts.
At Desire Pearl, we stayed in the Master Suite with Plunge Pool, room number 77.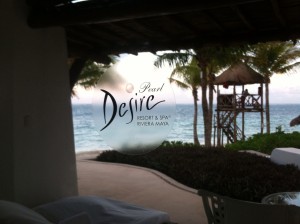 This room was a little away from the loud noise of the pool/jacuzzi area and a had a wonderful patio lounge, day bed, and jacuzzi all to itself. At Desire Pearl, the passion suites with rooftop plunge pools are also great for hosting late night parties, but we preferred our ground floor room because no stairs!
At Desire Riviera Maya, we stayed in a Master Suite with jacuzzi, room number 1501. Centrally located, easy access to everything.
2. Take care of yourself. Enjoy normal sized portions of food, drink plenty of water, and use sunscreen! Go wild during the pool activities mid-day, but try to get a little rest in before hitting the jacuzzi area in the late afternoon. (Afternoon delight, anyone?!) The naps really help give you energy for the late night fun and actually make each day feel like two.
The entertainment staff at Desire Pearl and the activities they set up were a lot of fun, especially the foam party in the pool. This was our first foam party, and all the guests and staff at the resort came to splash around (except for the two in the picture below!)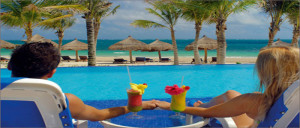 3. The night time entertainment — dancers, strippers, etc — is fantastic at both resorts.  The disco at Desire Pearl (in the picture below) is a little nicer in our opinion, but both are great spots to mingle and dance the night away. Both have connecting playrooms.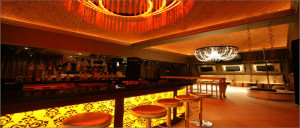 4. Work with a travel agent to choose the best resort for the dates you want to go. Takeovers and groups have a big effect on the level of energy and type of crowd at the resort. For example, Desire Pearl is generally known as the quieter resort, but since there was a full takeover at Desire that week, some of the younger and wilder folks were staying at Pearl. And, when we moved over to RM to spend our last night there, they had the full takeover group checking out that morning and a regular crowd (plus a small group) starting to check in. The RM staff seemed a little tired after the takeover and the guest energy seemed low because of the large number of people checking in that day. Long story short: it was actually a little slower at RM than at Pearl due to these unique circumstances, even though that's counterintuitive.
5. Splurge and get the couples erotic massage at Riviera Maya — it's soooo worth it!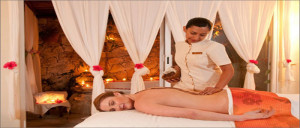 For a more detailed Desire Trip Report, or to book your next trip to Desire or Desire Pearl, call Kevin at 603-384-3297 or email Kevin@theswingercruise.com