The secret to affording the pure positive addiction of lifestyle cruises is inside cabins. Have you been on a lifestyle cruise?  Then you know, Lifestyle Cruises are addictive.   On a lifestyle cruise you can fully immerse yourself in the 'living sexy' lifestyle.   On board you can let your inner slut pursue her deepest fantasies.  You can meet hundreds of like minded couples for focuses intimately on your spouse. No Kids, no hassles, and sometimes no clothes!
Let yourself indulge in this pure positive addiction.  Why limit the pleasure you get to experience!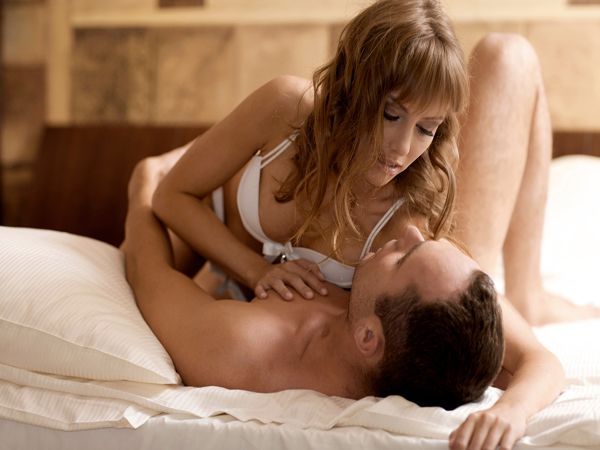 With as many of 5 cruise options per year many couples have found that that feeding this addiction and sailing on all of them can get a bit expensive.  One solution?  Inside Cabins.
I've talked to several couples who have down graded from balconies and suites.  Julie and Rick a newly retired couple from the midwest have done just that.
We absolutely love lifestyle cruises!  We like the social atmosphere and how many really interesting couples we can get to know in a week. Since we are just retired we have plenty of time and no obligations at home.  So we have started picking the less expensive interior cabins so we can go on 3 or 4 cruises a year.  It's ideal!
There is however the reality.  In addition to being less expensive, inside cabins are smaller and darker.
Nikki and Ben a sexy couple in their early 30's from the Northeast think this is an advantage.  Nikki explains;
When we party we go late!  With so many options and sexy couples it's not unusual for us to stay up all night long.  We get dressed for the dance party, host an after party or chill in the solarium, then it's time for round two three of four!  I mean that IS what we come on this cruise for, right?    Besides,  Sunrise on the ship rocks!  But then we crash, especially if it's a sea day and having an inside cabin without any light is awesome.  Perfect if you want to stay up late and sleep in.
Rhonda and Bob from Florida chose interior cabins for a different reason.
In Florida the lifestyle seems to be every where.  We wanted to try but were nervous about going to local parties.  Since the cruise leave from Tampa and Orlando we thought we would 'test the waters' on a vacation.  We picked the short 5 night one from Tampa and booked the cheapest cabin so we weren't spending too much time and money incase this wasn't for us.
So they booked an interior cabin as a 'test.'  Needless to say that test was all it took.  Rhonda and Bob have been back on every Couples Cruise sailing since then.  They do however continue to book interior cabins for the nostalgia of it
We had the time of our life on that first cruise and we just like to relive that amazing fun over and over. Its a lost more cramped than how we usually travel but that's part of the adventure for us.  Besides we love the anticipation of planning something so different.   And we did it in an inside cabin, so that's just what we book every time.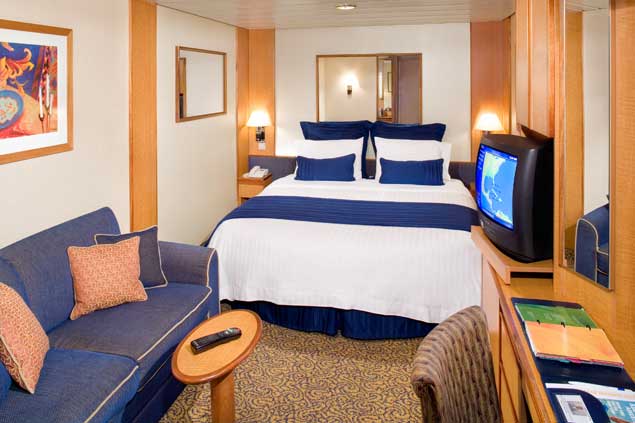 Steve & Julia are expert lifestyle cruisers and really sexy awesome people that you should get to know!  We have reposted their tips for 'Inside Cabin Survival' because it's based on real experience. Read all about their adventures on AlreadyBooked.com
INSIDE CABIN SURVIVAL*
A Brief Review
There are who have not previously taken a cruise vacation. Excitedly, they will open the narrow door to the space they will call home for a week, all 150.7 square feet of it, and peer inside.  Disbelief and wonder wash over them.  For those hopeful cruise virgins and for the veterans who should have known better, I offer suggestions:
THINGS to BRING
 Little stick-on-the-wall LED** night lights. The illumination in inside cabins is either cave dark or sun-blinding bright. You can really piss off the other occupants of the cabin when you flick on the light just to go pee. One LED light should be in the head so you do not have to turn on that retina killer   and one should be on the wall just outside the bathroom so you know in which direction to stumble.
Flashlights (2): One for each occupant. Color coded to avoid, "You lost the damn flashlight?"  Blue for the male, red for the female, available at Harbor Freight Tools for just a couple of bucks (or quid, whatever that is).  Useful to search for other things that you are accused of losing and to avoid activating the five million candle power cabin lighting merely to find your lube.
 Power Strip: How do the cruise lines expect us to survive with a single outlet? Even dumber is that power strips are on the contraband list and are sometimes confiscated by the ship's luggage police. If yours makes it through security go ahead and plug in a hair dryer, curling iron, razor, phone, computer, and camera chargers all at once just to prove that you will not set the ship on fire. Toss in an extension cord too.  That is more for tying up your friends. Handcuffs will be confiscated if found. (Velcro ones get through though.)
Tiny Little Magnets: There is virtually no room in an inside cabin to put anything and everything you need to find gets lost. However the cabin walls ceiling, and doors are all made of steel.  Use the magnets to stick tour tickets, cards from people you want to see again, notes each other, and other crucial documents where you will have a chance of finding them again. DO NOT put anything that you will need to find in a hurry on the tiny little counter. "Where the hell did YOU put the tour tickets? I looked under all the crap on the counter. We have to leave NOW. Oh yeah, I stuck them to the door, sorry honey."
Magnet Hooks: Useful for hanging hats, belts, necklaces, sunglasses, etc. from the ceiling and walls.  You CANNOT have too many of these. Better make another trip to Harbor Freight Tools.  Suction cup hooks will stick to the mirror for a little while. Don't bother with them.
 A Sticky Note Pad: This is for leaving notes stuck to the mirror for each other or for the room steward. Examples: (Steward) "Please bring extra towels." "Please empty the mini fridge. We don't need tiny $12 bags of cashews." "Please clean around the person passed out in the corner. We do not know him." ( To each other) "I am spending the rest of the cruise in the spa. Let me know when it is lobster night," or  "I am going to drunk-drop the anchor." (This  really happened.)
Glow in the dark condoms: Put them on your partner and also the doorknobs. Knobs are good to find when you need them.
LUGGAGE
Pack ONLY in squishy luggage. The only storage in under the beds. The clearance is minimal, so your hard luggage may not fit. If it is a close call, lift the bed a little so that the hard luggage you brought (ignoring my advice) will clear the structural rail at the edge of the bed.
Over the door shoe holder: There is only room on the floor of the cabin for the shoes that are currently on your feet.  Get the 24 pair variety.  Do the math. Seven days at three pairs per day for her. Two pairs for him. That leaves one slot open for the Rabbit.
A Note Regarding the Smuggling of Liquor: Cruise lines have gotten really greedy with respect to their drink prices. Consequently I view smuggling liquor on board as civil disobedience. Fine Print: Bringing liquor on  board is against cruise ship rules and a violation of the contract of carriage.  Don't do it very much.
There are several methods with a proven track record. Perhaps the most elegant of these is the Booze Bra. They are available on line, one liter per cup.  Not recommended for large breasted women. There is also a "Booze Booty," if you would like a big butt in your "Welcome Aboard" picture?
We have always used large opaque shampoo and/or mouthwash bottles. Buy the cheap crap and throw it out. Rinse well. Rinse again. We learned to rinse well the hard way. Your liquid contraband must go in your checked luggage, NOT your carry-on. Liquids in your carry-on will be opened if suspected.
The downside: If your stash is found, your luggage will be sent to the "Naughty Room" in the bowels of the ship where you will wait in line to open your suspicious containers. Confiscated booze ends up at the crew parties.
Do not forget to get big glasses of juices in the morning and put them in the mini  fridge to use as mixers later in the day.
*These suggestions are useful, not just for inside cabins, but for any of those 194 square foot cabins you will call home for a week. If you have one of those big suites please be kind to the less fortunate.
** "LED" is an abbreviation for  Light Emitting Diode. Gettin' my nerd on!