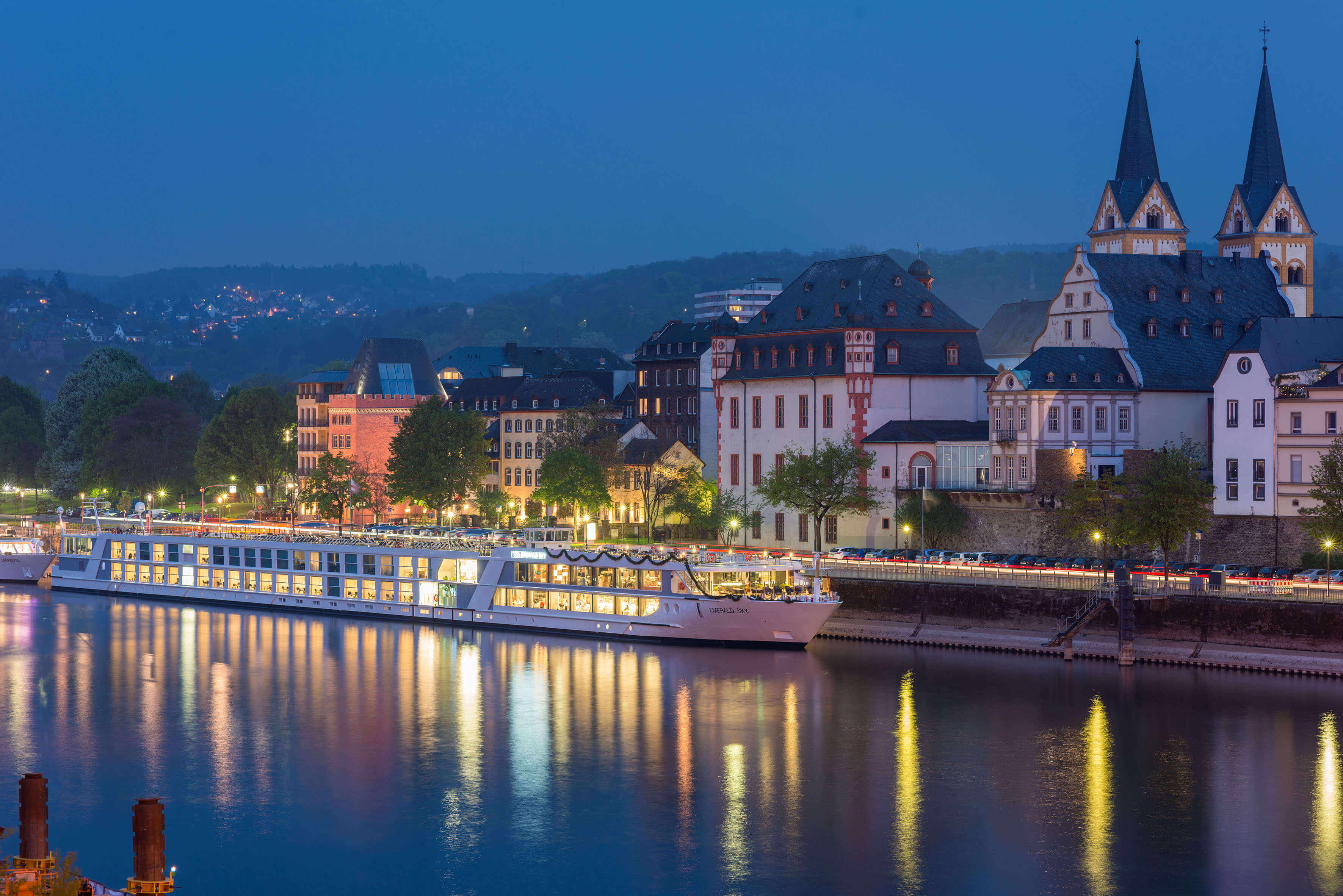 Wine & Dine on the Rhine
October 22-29, 2015
Full ship charter on the Rhine River Couples Cruise
Enjoy an 8 day cruise + an optional 2 day prior stay in Amsterdam.
Amsterdam-Germany-France-Switzerland
[aio_button align="center" animation="pulse" color="red" size="small" icon="globe" text="Book Online: Rhine River Couples Cruise" target="_blank" relationship="dofollow" url="https://secureregistrationonline.com/amacerto_2015/decks.php?affiliateId=6&c=1″]No cancellation fee until
Cruise on a brand new ship! Couples Cruise has chartered a 182-passenger, 443-foot long ship, which will launch in 2015.
Heated Indoor Pool with Retractable room & a bar…

Theme Parties
On our large adults only cruise ship charters we do a theme night every night but on our Wine & Dine on the Rhine Couples Cruise, we understand that there is so much of Europe to see, that dressing up every night may not be practical.  So, we are only doing 4 theme nights on this Couples Cruise.
Here are themes you can look forward to. We haven't decided which night will be which theme yet, but you can start planning on what to wear.
Dress down to your PJs and relax on the Rhine riverside. You can choose to wear something sexy and cute, or something compfy and sweet. Or you can stay in your finest attire, this is your Couples Cruise to choose what to do.
We will be doing our traditional Mardi Gras Masquerade Ball Night. We will have masks to wear and beads to throw, it will be like New Orleans in Europe under the Rhine river stars.
We will follow up our formal night with a super sexy Fetish Night, since we know that German's are kinky.
On one night of the Wine & Dine on the Rhine Couple Cruise we will be wearing white.
Itinerary for Rhine River Cruise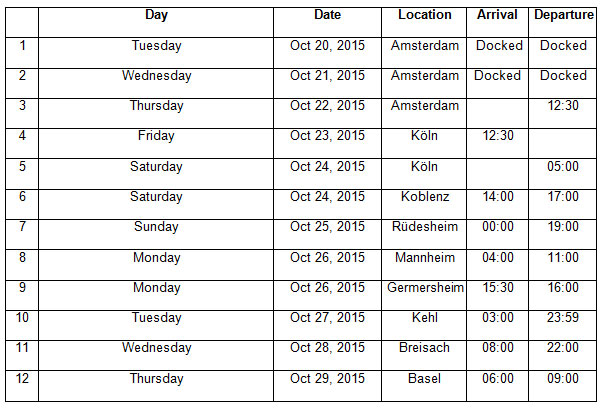 92 cabins divided into five different categories
18 Staterooms (162 square feet)
60 Panorama Balcony Suites (180 square feet)
8 Grand Balcony Suites (210 square feet)
4 Owner's Suites (315 square feet).
Your cabin will feature a walk in closet, a coffee machine and a complimentary mini-bar restocked with wine, beer and soft drinks.
Here is what is included on the Rhine River Couples Cruise
Services: 4-star level of the hotel and F & B services.
Full board including breakfast, lunch and dinner
Breakfast buffet
 Lunch 4 course menu buffet and served course menu
Dinner 4 course menu and serve course menu
Welcome Cocktail and Farewell: Sparkling Wine / Mineral Water and Orange Juice
Coursed Fine European Dining
All drinks at restaurant, including: selection of wines, draught beer, soft drinks, coffee & tea (limited offer, no cocktails)
Cocktails and all other beverages available at the bar
24 hour Coffee & Tea Station
Afternoon Tea and Snacks
Fruit basket at the reception
Pool Bar
Movie Nights on the Rhine at night, with popcorn and drinks
Bottled water in cabin
Light Lunch on embarkation day
Onboard bicycles which can be reserved in port for individual excursions
A first-class service from an English speaking crew
Knowledgeable local guides at each destination
An included optional shore excursion on port day
Audio Guides for self-walking tours in the port cities
Free WIFI

Rhine River Cruise Cancellation Policy
Up to Nov 15, 2014 – Full Refund
After Nov 15, 2014 to Feb 15, 2015 – Full refund less $125.00 p/p
After Feb 15, 2015 to June 15, 2015 – Full refund less $250.00 p/p
After June 15, 2015 – NO REFUND
NO REFUNDS given without written notice. Written notices may be mailed to Couples Cruise, Inc., 1025 Bienville St, Ste 7, New Orleans, LA 70122 or emailed to info@couplescruise.com or by FAX 504-324-0581. We will not take cancellations over the phone.
NO REFUNDS will be made if you do not cancel and do not show!
Cancellations must be in writing by e-mailing your cancellation request to info@TheSwingerCruise.com
Rhine River Couples Cruise
October + Germany + Biergartens = Oktoberfest!
A Beginners Guide to German Wines
[aio_button align="center" animation="pulse" color="red" size="small" icon="globe" text="Book Online: Rhine River Couples Cruise" target="_blank" relationship="dofollow" url="https://secureregistrationonline.com/amacerto_2015/decks.php?affiliateId=6&c=1″]