Are you all in for a Kinky Swingers Cruise or does the mere mention of kink send you running for the safe space in your cabin?  Well this article is for you!
We are kinky swingers. There is actually a term for people like us.  You combine the two words into one and you get 'Swinky.'  Our fantasies include being on a kinky swingers cruise.
Swinky (adj) – couples who like to combine kinky play with their sexy play.
We think it's AWESOME!
Try this on a Kinky Swingers Cruise
Sometimes we find that when we are getting to know new couples even the mention of kink sends other couples running for the safe space in their cabin.  For those brave enough not to run, one of the partners will say 'Kink isn't for us because we don't like pain.'
Well, great news!  Kink and fetish play does not have to hurt!  Open your mind, read our ideas, and if you feel that nudge of curiosity, give one or all of them a try on a kinky swingers cruise.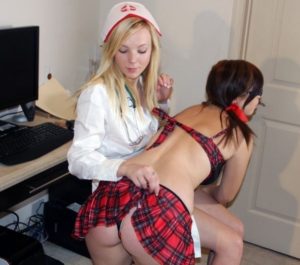 Light Spanking
On a kinky swingers cruise one of our absolute favorite activities to introduce new kinksters to.  It's important to remember this is not a punishment and this is not a contest to see how hard you can hit your partner.
Keep it sexy! Getting into a vulnerable over-the- knee spanking position and baring your bottom can be a little scary and a lot sexy. Here is a bit of anatomy 411: All the same nerves that control arousal can be stimulated by rubbing and gently spanking your derrière.  Start off gentle and slowly build up.
Go further if you want but only a small spank can do wonders!
This is an equal opportunity activity. Both men and women get aroused by a nice sexy spanking.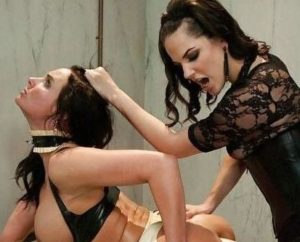 Hair Pulling 
Pulling on your partner's hair can be a sign of dominance, or a very fun and sexy way of restraining or having control over your partner. Lead them from the couch to the bed by their hair and watch them melt in your hands. Plus, it also makes for a great way to get leverage for a real powerful lovemaking session! Say YES to a little hair pulling on a kinky swingers cruise.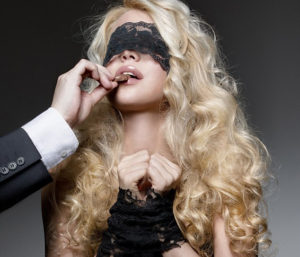 Sensory Deprivation/Sexy Touching 
Imagine being at the mercy of your partner(s), blindfolded and unsure of what's coming next. When you're eyes can't see what is going on, your other senses will heighten.  Try having things like ice, feathers, fingers and lips run all over your naked body and tell me you don't notice a difference.
Handcuffs/Wrist Restraints 
This is one of the more obvious topics but pinning your partner down by the wrists, or being pinned and giving up the control of the situation can be very exhilarating.  What does s/he have in mind for you next? Combine this with the Sensory deprivation and launch a night of lovemaking into a whole new echelon of pleasure!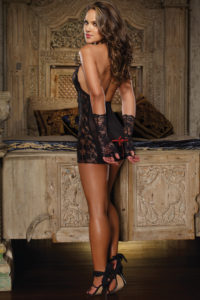 Role Playing 
Want to pretend to be someone you aren't in everyday life? A millionaire playboy? A promiscuous secretary? The Stern Handed Police Officer? Now's your chance to live those fantasies in a safe and sexy manner, take Bliss' theme nights a little further and come up with characters that really fit into one of your fantasies live that persona all night!