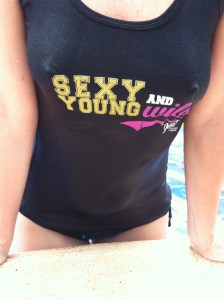 Sexy, Young, and Wild Party at Desire Resort
After our visit to Desire in May, I decided I definitely had to come back for the Sexy, Young, and Wild promotion in August. So this past weekend I did just that.
The Sexy, Young, and Wild I Experienced
What I experienced was nothing short of amazing: young, sexy couples in abundance (even a few FMF threesomes and unicorns!), hilarious and exciting games by the pool and world-class entertainment at night. The parties were wilder, bigger, and definitely had a younger vibe.
My unicorn travel companion and I met some really great couples, both Desire virgins and pros, and we wished we could have stayed through the end of the month to party with our new friends, Holli and Michael from Playboy Radio and TV.
We also had the distinct pleasure of meeting a real life porn star and her husband who were traveling for pleasure. Friends, I encourage you to join www.latinsandra.com and support this sexy, wonderful, BEAUTIFUL woman. They are both so cool and they really love the lifestyle.
The Sexy, Young, and Wild that I Saw
And now, without further ado, some super hot photos that we took on the beach on our last day:
Our new friend from Canada sporting a "best fucking vacation" shirt.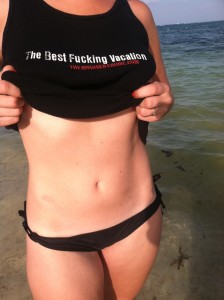 It's not the rain that will get us wet!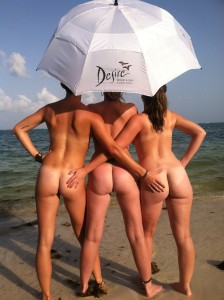 And it's not the sand that makes us dirty. 😉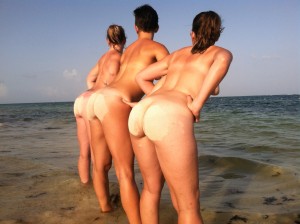 A sexy snorkel excursion gone right.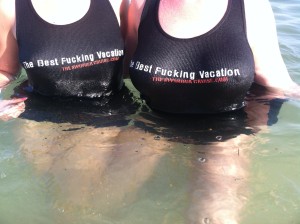 Better get clean before you cum into bed.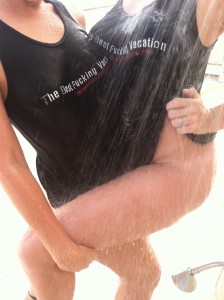 So there you have it, friends. Another wild weekend at a wonderful resort. To book your stay at Desire, call Kevin at 603-384-3297 or email kevin@theswingercruise.com