The next Bliss Cruise sails November 27 – Dec 4, 2016. This ship is over 94% full!
Looking for a last minute deal? Wednesday is the last day to book!
Here is what is available last minute:
Interior cabin available.  $2890 total for 2
Call for details or to make your reservation.  877-348-6570
Bliss 2016 Official Program Click here to View  
Download a PDF of the program click here: bliss-cruise-program-2016-for-web
Everyone will get a printed copy of this program when you board the ship.
Something Special to do on a Sea Day…
Join Our Luxury Travel Luncheon @ Murano
It's a sea day… why not let your imagination drift?
Explore dream trips that are more than just a beach vacation… Cruise Alaska, Europe and tour South Africa.
Indulge in the details of these luxury vacations while you enjoy a gourmet lunch at Murano, Celebrity Silhouette's top restaurant.
Friday, December 2, 2016
(Day 6 of the Bliss Cruise – at sea)
12:00 – 2:00 pm
Bliss Cruise is Playroom-Palooza!
Bliss has announced new upgrades and improvements for their playrooms.  We will be at their special planning meeting in June, cant wait to get the inside scoop on what is in store!  We have heard a few things and Playroom-Palooza is expanding! Bliss Cruise is working to improve the 24 hour outdoor playroom + the world's largest floating playroom + Enormous Fetish Area + a special secret playroom for Aqua Class only!  Here is what has been announced:
New More Intimate Play Areas in the Solarium: That's right, 69 private and intimate play areas in the Solarium. It has been redesigned to increase the level of intimacy and privacy. You'll love the new format and atmosphere that includes improved ventilation (less chlorine smell), more intimate group play areas, sexy sheer curtains, a new music platform and improved lighting. Nice!
Fantasy/Fetish Play Area: This play area has been expanded to include more equipment, more Masters and more Dommes. Stop by and check it out in the NEW location, Celebrity Central Theater.
Outdoor Play: Yes, even more play space under the stars. This was a big hit on Silhouette's in 2015 so look forward to its return. Making new friends on the pool deck and when that spark of chemistry hits, heading straight up the stairs to the open air outdoor play area on deck 16, open from 10am – 6am!!  Expect new operational rules + new standards for use.
Aqua Class Only Playroom: On this charter, you can also bring along some friends. (Make sure you book an Aqua Class cabin, or any suite on the ship to gain access to this exclusive, private playroom.)
??? This plan leaves the HUGE conference center that was last years fetish area open for fun.  We imagine a massage center, tantra center or who knows what with lots of sexy play space.  We will have to wait for the big announcement, but I think more play space is in the schedule!
Bliss Cruise 2016 Itinerary
| | | | | |
| --- | --- | --- | --- | --- |
| Date | Port Location | Arrive | Depart | D/T |
| Sun, Nov 27, 2016 | Port of Ft. Lauderdale, Florida | | 4:00 PM | Dock |
| Mon, Nov 28, 2016 | At Sea | | | |
| Tues, Nov 29, 2016 | San Juan, Puerto Rico | 3:00 PM | 9:30 PM | Dock |
| Wed, Nov 30, 2016 | St. Croix | 8:00 AM | 5:00 PM | Dock |
| Thurs, Dec 1, 2016 | St. Marteen | 8:00 AM | 5:00 PM | Dock |
| Fri, Dec 2, 2016 | At Sea | | | |
| Sat, Dec 3, 2016 | At Sea | | | |
| Sun, Dec 4, 2016 | Port of Ft. Lauderdale, Florida | 7:00 AM | | Dock |
* All itineraries are subject to change without notice.
Bliss Cruise 2016 Themes
Sunday:  White Night (Dress in white and party all night)
Monday: Red Carpet Glamor (Formal Night) (2nd night, an evening where YOU are the STAR)
Tuesday: Animal Kingdom Party (Late Night Pool Party – It's WILD in the Jungle)
Wednesday: Glow Night (Late Night Pool Panty Rave)
Thursday: Superhero vs Villains (Late Night Pool Party)
Freaky 

Friday

 (

Fetish Night

)
Saturday: Pajama Jam Slumber Party
Start thinking about costumes now and let your imagination take off . . . along with your clothes.
(Dressing in theme is recommended but not required. You may also choose to wear costumes while dining. It's your decision and perfectly fine to liven up the evening meal table. Hey, you could be dessert.)
**All private parts to be covered plus the theme is everywhere on the ship.

Bliss 2016 Entertainment
C+C Music Factory: You've heard them, you've dance to them, you love them.  Now, Bliss Cruise welcomes C&C Music Factory featuring Freedom Williams to their cruise debut performance. The group, which has earned a total of 35 music industry awards worldwide, including five Billboard Awards, five American Music Awards, and two MTV Video Music Awards. Showtime is on Day 4 at 10 p.m. in the Silhouette Theater. Arrive early. One show only. Following showtime, the party continues at Glow Night, an all-night poolside blockbuster showcase leaving nothing for the imagination.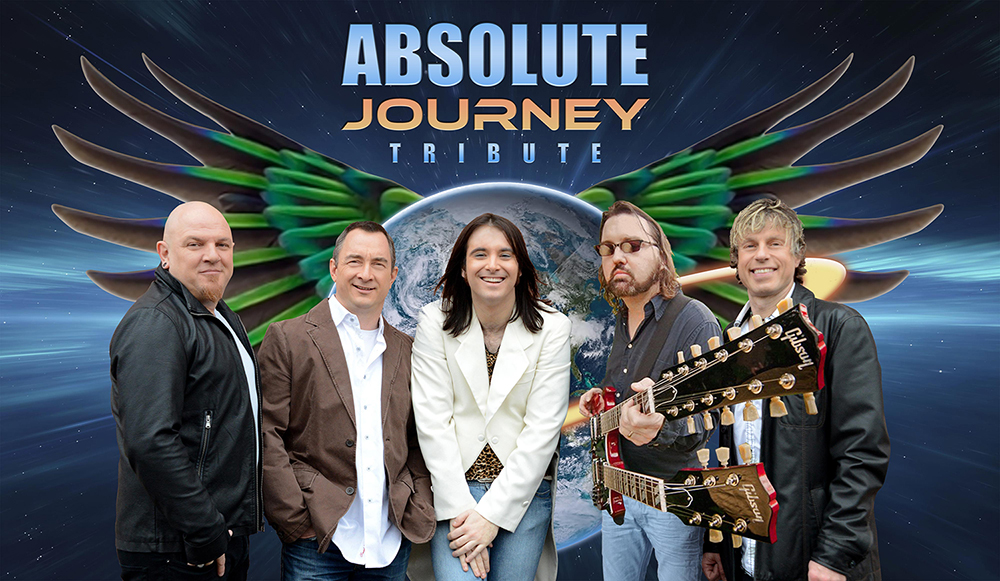 Absolute Journey Tribute is one of the most acclaimed rising tribute acts in North America! Formed in Toronto, Canada in early 2014, the quintet proposes a faithful reproduction of the Steve Perry era of the San Francisco act, enriched with audience interactivity, projections, backdrops and true-to-the-original costume changes. AJT doesn't aim to be a plain carbon copy of the real thing: every effort on stage, from singing and playing to the moves, is so natural and heartfelt that it captivates even the most skeptical critic. Seeing is believing. Day 6 in the Celebrity Theater!Mira Mi nte – Karisma – based out of Miami this band showcases Salsa, Bachata, Merengue, Reggaeton, ballads and many more. Craig Thompson Project Island Trio – Find the Craig Thompson Project poolside and in the Grand Foyer of the ship. The trio will also lead a highly anticipated Jump n' Wave Animal Kingdom Caribbean Dance Party Night with DJ Philly Phil, a must make epic showcase for all passengers on Day 3, poolside.       Bliss Cruise Comedy K-von: This headlining comedian is back by popular demand. The star of MTV's hit show "Disaster Date", he also just received rave reviews on NBC's 'Last Comic Standing', Showtime, CNN's "HLN", Good Morning America, BBC, & NPR to name a few. His first two shows on the inaugural Bliss Cruise were so popular that they were standing room only — this is must-see comedy. Rob Little: One of America's funniest comedians has been performing stand-up comedy since 1998. He has established himself as one of the most hilarious and progressive comics in the country.
Bliss Cruise Meet & Greets
It's all about connecting at Bliss Cruise. That's why we're making it even easier to meet other couples.  Look for their upgraded meet and greet schedule and social activities.
Bliss 2016 Sexy Seminars & Playshops
NEW COUPLES!  THIS IS FOR YOU! Don't Miss Lynn's super popular New Couples Seminar: Monday, Day 2 – 1:00-2:00 pm in the Celebrity Central Deck 4 – across from the Quasar Disco. This seminar as a fun and friendly way to find out how to make the most of the swinging lifestyle, tips on making sure the lifestyle enhances your relationship, and a nice way to meet new couples. You will leave this seminar feeling confident and ready. Hands on activities help you develop the best way to present yourselves to get the type of play and fun you want. Miss Lynn, owner of TheSwingerCruise.com and experienced lifestyle expert, will answer your questions and teaches you a few take away tips that will quell the jitters and maximize the fun you have this week!
Meet This Cruise's Sex Educator & Practitioner:  Dragonfly Whether working in a "play-shop" format or in private sessions, her goal is to help you discover your most erotic, sexual, and loving self. On the Bliss November 2016 cruise, Dragonfly will be conducting three exciting "play-shops" designed to take you and your partner to new levels of pleasure and satisfaction.
In her 

Sexy Cuddle Connection TM

, you'll have the opportunity to meet other couples through the magic of touch by connecting with others in a fun and flirty atmosphere.

Erotic Pleasure Play For Couples

 provides a hands-on demonstration of the most effective techniques to pleasure your partner with three different methods of heightening arousal and increasing s*xual sensation. And yes, couples will have the opportunity to personally interact with Dragonfly.
She's also presenting one of her most popular play-shops, 

The Ins and Outs of Female Arousal

, giving ladies the opportunity to explore their yummy bits with their favorite partner. Any pairing is welcome, so gals, bring a friend and share the adventure.
Check out the list of confirmed topics below:
Ready for something different?

 Well, ladies, this session on "squirting" techniques should pique your curiosity. And in the right group setting, this should please you . . . and others. There's nothing like a little exhibitionism to build interest.

Double your fun:

 New rules, new standards The massage workshop was so popular on the previous cruise that two more are scheduled in the huge Solarium on board for up to 150 couples at a time.

Ladies time:

 The ladies only and bi-curious session was another fan favorite last cruise so Bliss added two more sessions for the upcoming charter.

Want more?

 New Tantra workshops are coming on board to help expand your horizons with new techniques from new couples to please your partner.
Newbies, Newbies, and More Newbies
Discovering the Stages of the Lifestyle
Swinging 101: For Newbies and Reactivated Couples
Swinging Advanced: Creating the Perfect Orgy
Tantra Seminar & Tantra Workshops
Multiple Massage Workshops – Expanded
Male Enhancement Issues
Belly Dance Class
Pole Dancing Class
Advanced Pole Dancing
Lap Dancing Class
Intro to BDSM
The Art of Kinky Sex
BDSM – The Negotiation
BDSM – Releasing Your Alto Ego
Spanking for Lovers; Your Ass or Mine
Black Tantra – both Tantra and BDSM
How to Make Good Pussy Better
I'm Squirting. Letting Yourself Go.
Intro to Anal – Get in There
Meet as many couples as you can by going to these seminars — and then practice your newly learned techniques with another couple.
Bliss Cruise Drink Packages & Dining
Great news — drink package pricing is the same as last year. Don't miss out on this super deal: Premium Package: Just $69 per day Enjoy the entire selection of fine craft beers, top-shelf spirits, premium cocktails and wines-by-the-glass up to $13 per serving. Indulge in unique craft cocktails, extra-large martinis, even liquid nitrogen-chilled cocktails. Plus, with purchase of this Premium Package, receive a 20% discount on all wines by the bottle that are ordered on board, even our prized Reserve Wine list and Rare Wine list. Classic Drink Package – $59 per day You will be able to book drink packages online after you complete online check in.
| | | | |
| --- | --- | --- | --- |
| Ocean View Cafe | Buffet serving breakfast, lunch, dinner + late night | | deck 14 |
| Grand Cuvee | Main dining room: breakfast, lunch + dinner on Sea Days Breakfast + dinner on Port Days | | deck 3 deck 4 |
| Aqua Spa Cafe | The perfect spot for a healthy breakfast or lunch | | deck 14 |
| Blu | Specialty Restaurant for Aqua Class Guests with a healthy living focus Serving breakfast + dinner | | deck 5 |
| Mast Grill | Burgers & dogs grilled to order | | deck 15 |
| The Porch | Outdoor lunch on the lawn, lovely! | $ | deck 15 |
| Bistro on 5 | Crepe house open from 6 am until midnight. Sweet and savory crepes + soups, salads, deserts | $ | deck 5 |
| Cafe as Bacio | Specialty Coffee bar with small bites and delicious treats | $ | deck 5 |
| Gelateria | Gelato.  Need we say more? | $ | deck 5 |
| Cellar Masters | This wine bar offers a small selection of hot & cold tapas | $ | deck 4 |
| Murano | A modern take on French Continental cuisine | $$ | deck 5 |
| Tuscan Grill | Bold flavors abound in this Italian Steakhouse's rustic dishes | $$ | deck 5 |
| Qsine | A gourmet journey with playful whimsical approach to familiar food | $$ |  deck 5 |
| Lawn Club | Outdoor grilling with cosmopolitan flair for dinner under the stars. Guests can mak their own flatbread pizza and grill their own steaks. | $$ | deck 15 |