Swingers on Virgin Voyages <gasp!> YES my pearl-clutching friends, Virgin Voyages seems to be perfect for those sexy couples who enjoy a more open lifestyle.
The planets aligned and on December 29, 2021, our VV-NYE Cruise wrote another chapter in The Travel Book of Joy!
Inspired by all the cheeky advertising from Virgin Voyages we decided to form a Sexy Circle of Sailors (the VV name for a group) and take them on a Rockstar Adventure! [Ready to see the site? Click Here!]
Here at TheSwingerCruise.com, we specialize in full ship charters, so deciding to offer a group cruise on 'vanilla' sailing is a very rare occurrence. But this is Virgin and it is an Adults-Only Cruiseline.
'Screw it! Let's Do it!' – Taking this bit of advice from Virgin Voyages founder Richard Branson we decided to dive in!

Virgin Voyages set out to make this a cruise for non-cruisers and to get rid of everything that people hate about cruising. Since we LOVE cruising we were curious to find out more!
Is Virgin Voyages for Swingers?
I've hosted events on 39 'Swinger Cruises' over the past 15 years. That base of experience allows me to know if a cruise has the right 'stuff' that our interesting demographic requires.
The demand for swinger lifestyle-friendly travel has exploded since 2020. This year I have 13 cruises. Which represents over 136 days of 'swinger travel.'

Couples are exploring this new way of 'traveling sexy' more than ever before. We did 2 cruisers on Virgin Voyages. One with a group of 150 Swingers and one with just the two of us as a couple. Our conclusion is that Virgin Voyages has real potential to be a big win for our fun friends!
It's better if you bring your own group. Our group attracted a number of curious couples who are planning to travel with us on a future adventure. Nothing attracts a crowd, like a fun sexy crowd.
On our week of traveling as a couple without a group, we met a number of fun new friends. Depending on the crowd this could be hit or miss. We completely enjoy our 'couple time' and our playful spirits enjoyed playing arcade and board games in the social club (we wished we had our sexy Jenga list) We met some really fun couples at the 'Apertivo with the Hostess' this was a meet and greet in Extra Virgin and just lingering with fabulous conversation in the restaurants. We loved the vibe at Extra Virgin, The Wake, and Pink Agave for sexy meals.
The public venues are a bit small, so it was difficult to find places that 150 felt like the right fit.
We think Virgin is perfect for groups of about 30-50 guests and we have several sailing dates in the works.
We are recommending sailing that are 'Hosted' by TSC Staff and also 'Unhosted' which means groups of sexy decided to travel and are inviting others to get in on the fun.
January 15, 2023 Scarlet Lady Riviera Maya on Scarlet Lady from Miami – Unhosted (find out more)
April 22, 2023 Transatlantic on Valiant Lady Miami to Barcelona – Unhosted (find out more)
Planning to Sail on Virgin Voyages? Let us know and we will include your sailing as 'Recommended for Swingers'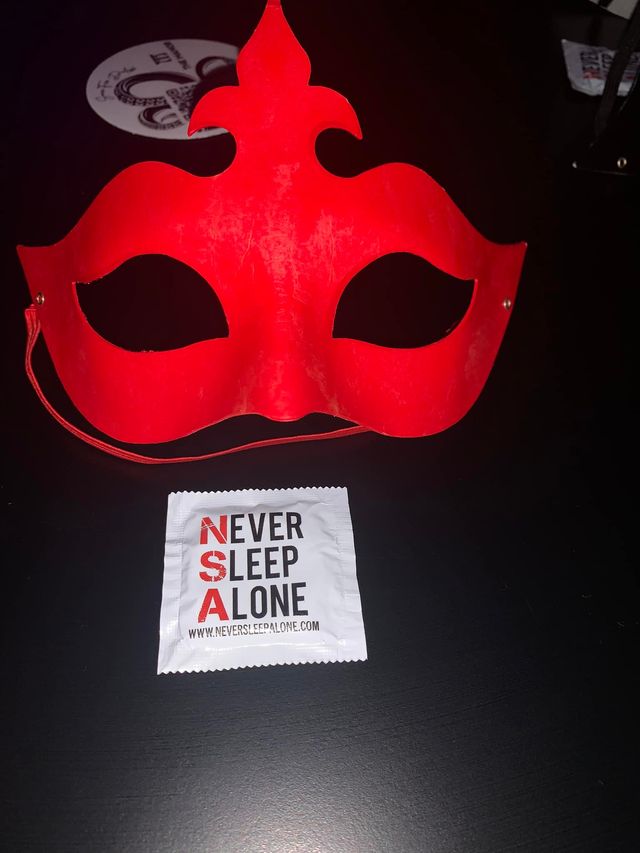 Swingers on Virgin Voyages FAQ
Are the parties sexy? Virgin voyages certainly provide the right setting for sexy.
Pajama Party was spectacular. The attire ranged the full gamut but the dancing and energy was pure fire!
Guests showed up in revealing lingerie, playful pajamas, and everything between. There were a number of ladies in see-thru teddies, g-strings, and heels. There were also some that came in cuddly teddy bear onesies. Some couples wore cute matching flannel pajama sets and others worked coordinated BDSM Gear. The Hugh Heffner smoking jackets look was well represented by the men!
One of the crew told me that our Pyjama Party felt like a night at the Playboy Mansion. The start time was 11:00 pm and the venue was The Atheltic Club on the top aft deck. The DJ was on queue for the crowd and we delighted in the pop-up dance performances that were 'adult' and playful.
Scarlet Night
This is a full ship all-night theme. It combines the chance to dress up, progressive performances, a great dance party. Scarlet Night starts in the Round About and performances move all around the ship the entire night.
Guests wore everything from a splash of red accessory – to Sultry Jessica Rabbit Slut Dresses – Playful Red Track Suits – The idea here is that for Scarlet Night… You do YOU! And we think that's pretty sexy.
Our Scarlet Night Party found our crowd Dancing like rockstars poolside and persuing debauchery in the Massive Mega Suites until around 4:00 am.
Insider Tip Massive Suites: Two things to know if your group decides to book one of the Massive Suites for naughty play. Guests can peek down from Richards Rooftop and see what's happening on your outdoor sofas and in your hot tub. Be warned about the wind when the ship is underway. It was far windier than we could have anticipated.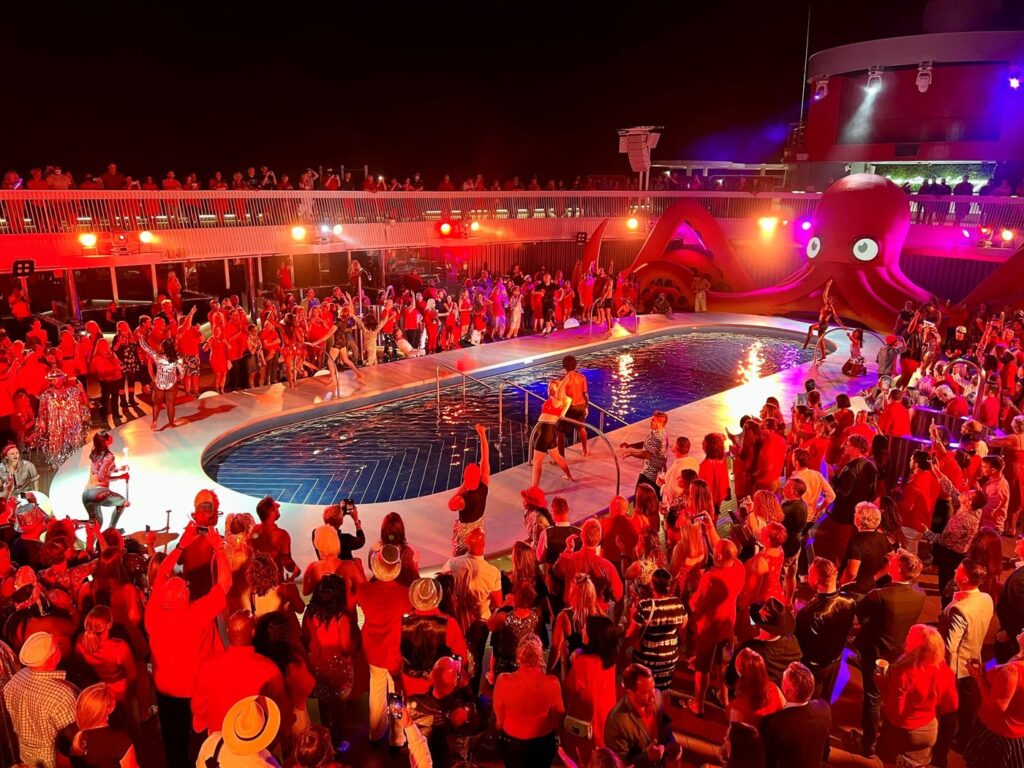 How was topless?
The Perch
Virgin Voyages has Topless Sunbathing on Deck 17 on The Perch. This top deck location is surrounded by the running track and hosts the morning meditation and yoga classes.
It was a fun location during our group week. Private enough that guests who might not share the same interest didn't have to be obvious. A little quiet, and definitely missing a hot tub.
Richard's Roof-Topless
About half our group (85 people) were in the suites, and they renamed the VIP Suit Area to Richard's Roof-Topless. Most of our guests found lounging topless up there to be a far better experience than The Perch. Plus there are sexy couches, amazing bar service, and two really good hot tubs. While this isn't the stated policy of Virgin Voyages, no one there had any issue and we noticed a few guests who were not part of our group deciding to enjoy sunning this way too!
Our groups are always very conscientious. While we were free and open, everyone made sure to take any 'play' to the suites or cabins for privacy.
So where did you guys hook up? How was the vibe?
The cabins and suites on Virgin Voyages are ideal for hosting sexy parties.
Setting the Stage: All rooms have a tablet that controls the lighting. You can get your room to glow a sexy purple or pink, whatever gets you more in the mood.
In the suites our Roadies (butlers) did a fantastic set up, stocking with glass wear, extra booze, mixers, water, and plenty and towels. There is a limited music channel on the TV and the option to play vinal records in the suites but this doesn't really cover the right vibe. Plan to bring extra speakers and your best Spotify play lists.
Outdoor showers in the Mega Rockstar Suites were a sexy bonus.
The hammocks on each balcony looked a little low to be repurposed as sex swings. Of course, since we aren't supposed to be doing that type of kanoodling on balconies the 'perfect 7 pile' of people who explored all the options on how to use those hammocks in fun and playful ways didn't actually DO anything to break the rules
<wink>
Finding Swingers on Virgin Voyages
We added a few elements to make it easier to spot our group members on the NYE Sailing. We all had Rockstar Guitar pick bracelets, Stars on our doors and of course, the best way to spot fun and playful people is to look out for how they are enjoying the party!
Feedback from the Virgin Voyages crew is that we were one of the most fun and enjoyable group of passengers they had had the pleasure of serving so far!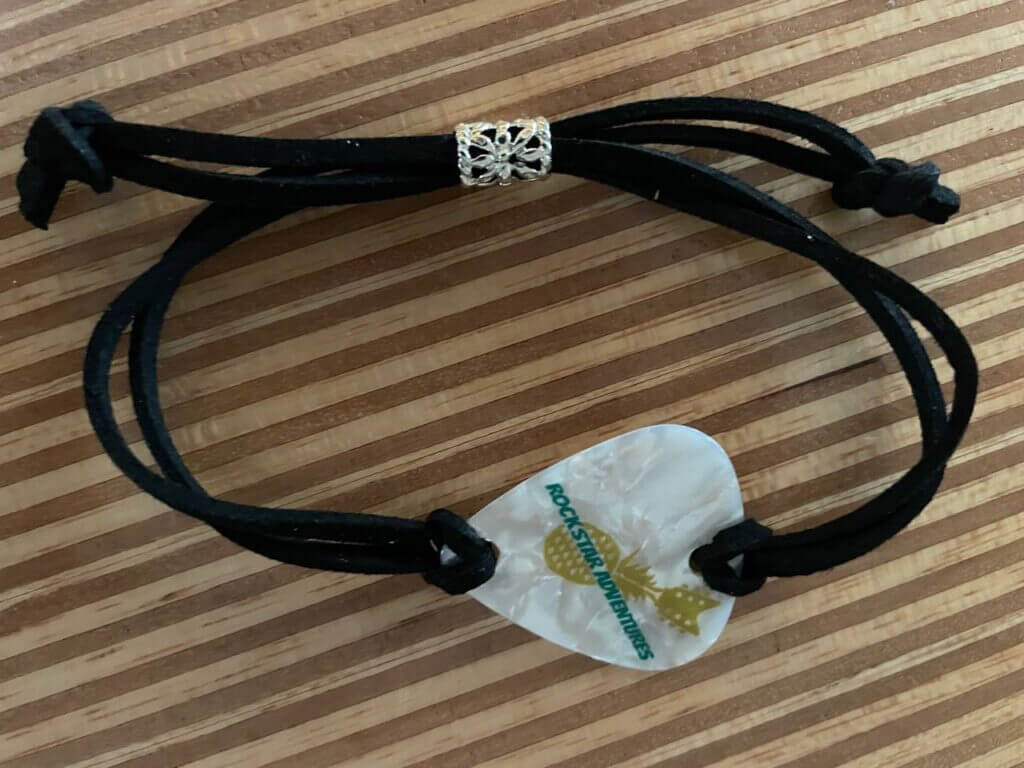 Read on to find out how we made history in a few categories. This Voyage was Epic!
Swingers on Virgin Voyages: We made history!
The details:
December 29, 2021 – January 2, 2022
Ship Occupancy – Approximately 1800
Itinerary: Miami, Nassau, Bimini, Sea Day, Miami
Our group was amazing with 150 guests, our generous guests opened BOTH of the Massive Mega Rockstar Suites so friends could have a fun and sexy space just for our group. That gave us a sanctuary to host for parties that were a little more risque than might have been appropriate on the rest of the ship. Our group was booked 50% in suites and 50% in staterooms (balcony cabins.)
Our guest took full advantage of topless sunbathing on The Pearch – Deck 17, Yoga Studio and Topless Sunbathing.
We also found ourselves in the hot tubs with sexy friends on Richard's Roof-'Topless' – Deck 16 Forward. This is the VIP Area for the Rockstars & Mega Rockstars (Suite Guests)
Drinks that come with suites…
Suites aka Rockstar Quarters come with a fully stocked 'First Round' mini bar that included half-liter bottles of Vodka, Tequila, Bourbon & Gin + wine & beer. The Concierge Suites aka MEGA Rockstar Quarters have a bottomless bar. They start with the same stock and then allow you to add anything you want up to $90 per bottle. Those big suites also come with a bar tab that allows you to buy any drinks up to $24 each at any bar and any bottle of wine up to $90 at any venue on the ship.

Needless to say, we took full advantage of those features!
Our 'Roadies' aka butlers let us know our group was the first time anyone actually partied like Rockstars in the Rockstar suites. And oh-my, we did party like rockstars from the moment we boarded the ship and all night long.
We had a cocktail party for 150 guests before sail away. This was an extra fee event, but totally worth it. And of course, we can only show you the setup, not the actual party, to protect the identity of our guests. Sorry!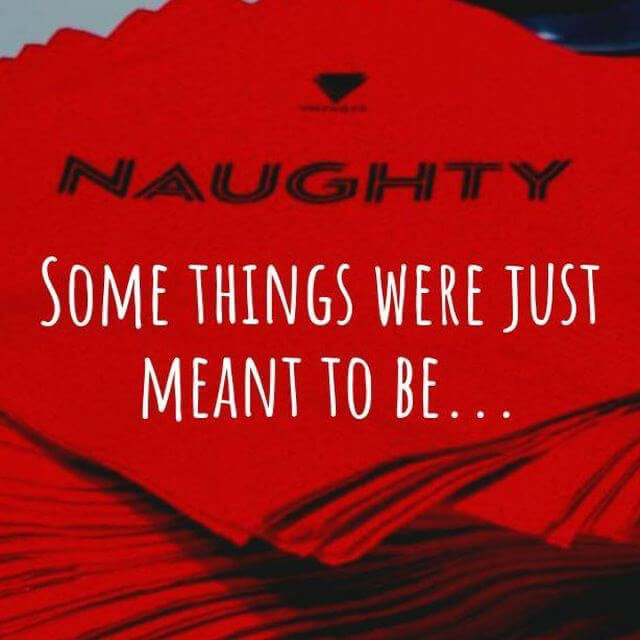 Food and Beverage: What Swingers Eat on Virgin Voyages
The dining on Virgin Voyages was spectacular. Creative and far above dining experiences we have had on other mass-market ships that host large charters, like Bliss Crusie.
As a resort on land, Scarlet Lady is home to an array of eateries, none notably bigger than another, and there is no differentiation between "included eateries" and extra-charge venues.
The cost of going to any of the restaurants on Scarlet Lady is the same: nothing.
My take on this is one word: finally. Longtime cruisers are accustomed to the idea of the main dining rooms vs. specialty restaurants split on cruise ships. But to anyone who isn't a regular cruiser, it can just feel weird — and outdated. I suspect it's a major hurdle for many non-cruisers (still the majority of Americans) to give cruising a try.
Virgin Voyages hypes the fact that it has more than 20 eateries on Scarlet Lady. But the reality is there are just six restaurants. The line gets to the higher number in part by counting all of the many separate food stations at Scarlet Lady's outlets in The Galley, a food court-type venue.
But six restaurants for a ship the size of Scarlet Lady still is impressive (at 110,000 tons, Scarlet Lady isn't nearly as big as the biggest ships from some other lines).
My favorite of the 20 eateries in order of preference are
Extra Virgin
The Wake
Dock House Tapas
The Galley for fresh Grab & Go
Poke Bowl
Pink Agave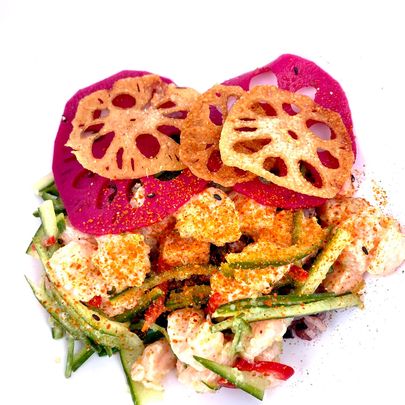 Sexy Experiences and Virgin Voyages Theme Parties
This ship really has a lot of the same experiences (just much tamer) that you would find on a Bliss Cruise or other Lifestyle Cruise. It has a festival atmosphere with upbeat entertainment.
There are weekly theme parties and funky entertainment:
Pajama Party
Scarlet Night
Sexologist Show: Never Sleep Alone
Untitled Dance Party Show Thing
Crazy Pool Party in Bimini
Swingers on Virgin Voyages: What our clients have to say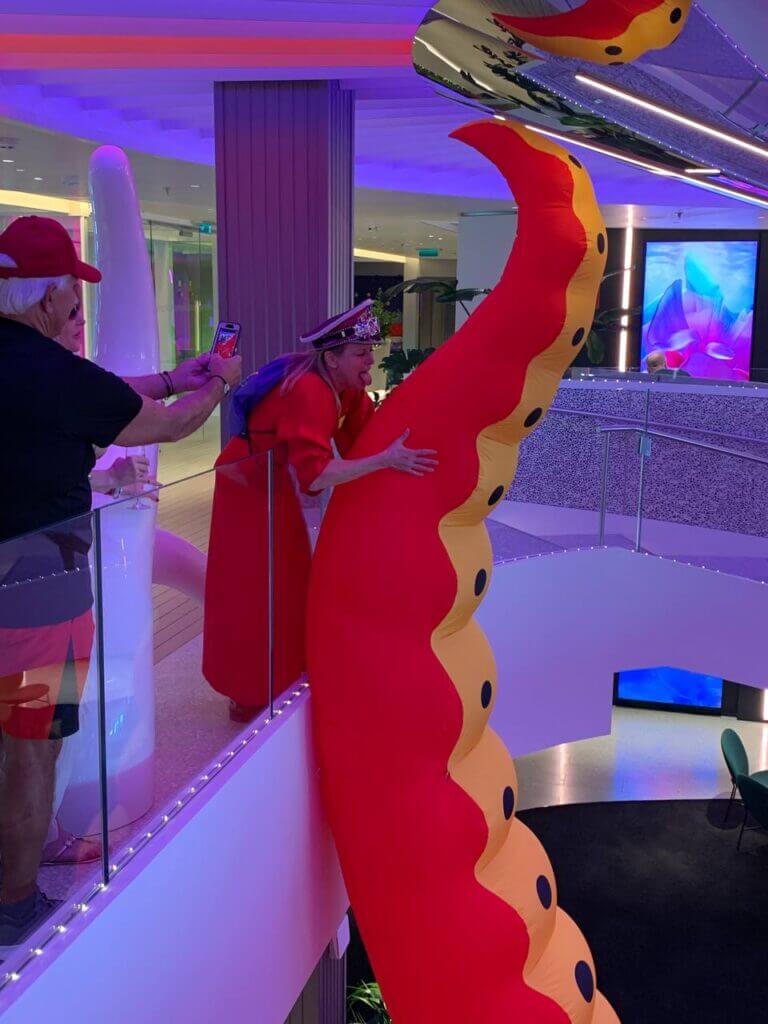 The ship is amazing!!!
The Virgin voyages has thought of everything to make your trip amazing and memorable!
We recommend the rockstar quarters. The price difference is minimal and the experience and the perks are well worth it!
It is our hope that theswingercruise.com will include more of the Virgin voyages in their itineraries.
This is an outstanding way to introduce your vanilla friends to the more exciting things in life with no pressure. It's almost organic!!!
Our first time traveling with TSC we were a bit apprehensive and chose to do a "Rockstar Adventure " on Virgin's New Year's Eve cruise. Lynn paid extraordinary attention to the details and made sure we were comfortable before during and even after the cruise. She helped us facilitate an upgrade to "Rockstar Quarters" which is how we will always travel on Virgin when available.

While onboard Lynn facilitated activities and events even beyond our expectations. I am picky and critical yet Lynn receives my highest praise. Not only did we find a new travel agent, I feel we made a new friend! We were not home for a week and decided we wanted to travel with Lynn again. This time a full boat in Tahiti! With Lynn, "every client is a Rockstar "
Some people go To the party, Rockstars ARE the party !!! We had a blast
The cabin layout and its interior decor were a winner! The "first round of in-room bar drinks on us" was a nice and special benefit. The Bimini Beach Club was great! Alcohol bar drinks were reasonably priced. Very nice to have wifi and water/soda included in the cruise cost. All staff were very polite and accommodating.

The cabin TV needs to offer music selection channels. The record player, tho an interesting nod to retro, does not do the job. The Virgin app was spotty in its effectiveness and needs attention. I don't want to see bacon and eggs or pancakes for a long time!! That IS the choice in The Galley until noon. Lunch also presents a limited variety of choices and a standard menu.

I missed having a large and logical gathering spot bar/lounge in addition to the numerous small gathering spots on Virgin. We appreciated the generosity of the mega-suite "owners" for opening up their space for us to gather.

D&S, Alexandria VA
I thought the food was good to above average. I found the layout of the ship disjointed and difficult to maneuver. The parties in the two big suites were very good! but did not make up for not having a central area for people to congregate.
We thoroughly enjoyed ourselves except, four days is not nearly long enough! We thought the group that you so carefully curated was a great mix of newbies and practiced participants. It all felt very inclusive. We made some lovely new friends and reconnected with some friends from our Italy trip.