Virgin Voyages & Sexy Sailors beware!
It's official:  I have been struck hard by Cupid's arrow.
I spent Valentine's Day with Richard Branson's Virgin Voyages getting to know his new ladyship, Scarlet Lady.
Am I in Love? 
Or maybe it's just a really bad crush?
Feeling girlish and swooning…
I can hear his voice and all the gamechanger things about this new cruise.
Just like I'm a school girl again, I've even started practicing writing my new name…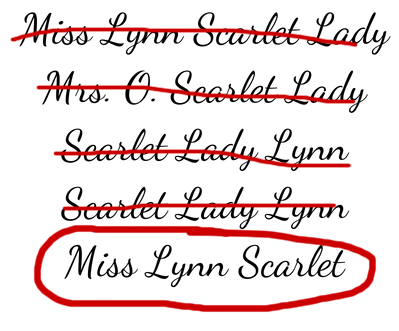 Richard's Birthday Bash – Join me! 
July 15-19, 2020
Miami – Bimini – Havana,Cuba 
Rates start at $3122 total for 2
[This is your invitation – Click to RSVP]
First, this Voyage really IS Richard Branson's Birthday Bash.
And he's a REALLY fun guy! 
Second, I'll be there with a bunch of my friends…  rumor has it my crowd is a blast too!
We are organizing a 'circle' – yes, that's what they call groups of sailors – like you! So if you are looking for the perfect day to sail with Virgin Voyages, this is it.
Virgin Voyages & Sexy Sailors do it Rebellious Luxe Style!
What's different on this ship? EVERYTHING
NEW- Adults Only Cruise Line
Topless optional deck
We think this is going to be a hot new product for people like you.
4 or 5 night voyages from Miami
Choose from 3 itineraries: Cuba, Dominican Republic or Costa Maya
Voyages Starting at $2050 per cabin + taxes (the birthday bash is more $$ and worth it!)
Call us for our unique perspective and information on this new product 215-268-3202
Take a look https://www.virginvoyages.com/ but please phone us make your reservation so we can add you to our Circle of Sexy Sailors (aka our group!)
Fancy a romp?
Richard's Birthday Bash – July 2020 
RSVP (our way of making your reservation!)
Frequently Asked Questions:
We can't go on the Birthday Bash Dates – Can you still help us?
Absolutely YES! The cruise starts sailing April 2020 with 3 different destinations. We would love to build circles of new friends on as many voyages as possible!
Is this a full ship charter swinger cruise?
NO, this is the hottest new thing on the water and we want to be there for the celebration with an awesome circle of friends.
Are there playrooms etc?
Nope again, it's the latest cutting edge in cruising and we thing YOU will love it.
Will there be other fun couples on board?
We think everyone who books this event will be FUN.
Expect to meet people who love to adventure, fantastic entertainment & top notch service.
Are you Open to an Epic Sea Change?
Everything about this voyage is redefining cruising.
Does More Inclusive sound good to you?
We think it does. Expect more inclusive lifestyles, dining & entertainment.