If you are curious and ready…
This might be for you!Join me at the LLV takeover in Cabo, October 25-30, 2020
The destination is breathtaking and I'm ready. I know this is not for everyone, but I'm aching for some sun and sea and sexy fun!
This is a long & detailed. Be sure to scroll down to read all the juicy details.

If you are ready to start thinking about traveling again,  I hope you decide to join me on these adventures!

Miss Lynn
Owner, TheSwingerCruise.com
877-348-6570

LLV XCAPE to CABO
October 25-30, 2020
Looking for a party, an adventure, or a relaxing afternoon on the beach?
This event in Cabo San Lucas is perfect because it has all three!
Dive deep and mingle with marine life (like Pancho the Sea Lion), go sunset sailing and snorkeling, go whale watching, drink tequila, dance all night, ride horses, ATVs, and even camels!!
Add in beautiful open-minded couples looking to meet new friends, scintillating experiences, clothing-optional pool parties, live performances, nightly theme parties hosted by live DJs, from around the globe.
Finish it off with Playrooms, erotic hotspots, seminars, workshops, and the LLV Latin Flavor. It's truly a unique vacation!
Abandon yourself to the sea and the land.
Party until sunrise if you'd like!
Don't worry, you can blame it on Mexico's famous tequila.
If you are ready to travel, imagine what a trip to Cabo would do for your soul!
Rates are all-inclusive and cover your room, all meals, and snacks (which are plentiful), all beverages & alcohol.
EXPLORE THE SEXIER SIDE OF LIFE!

Unwind in posh accommodations and luxurious amenities designed to lift your spirits and libido.

This is an All-Inclusive, take over at Breathless Cabo San Lucas

Clothing Optional – Couples Only – Theme Parties 
169 couples – only a handful of rooms remain.
Allure Suite $366.25 pp/nt
Xhale Marina Suite  $469.38 pp/nt
Book Cabo Now!
There's an abundance of activities to enjoy on your Cabo vacation (these are just a few!) You in? We are ready and waiting to help you set up a Cabo vacation package, and as you can see, there are scores of fun and unique things to do in Cabo San Lucas – more than enough to turn your Cabo visit into one of the best trips ever!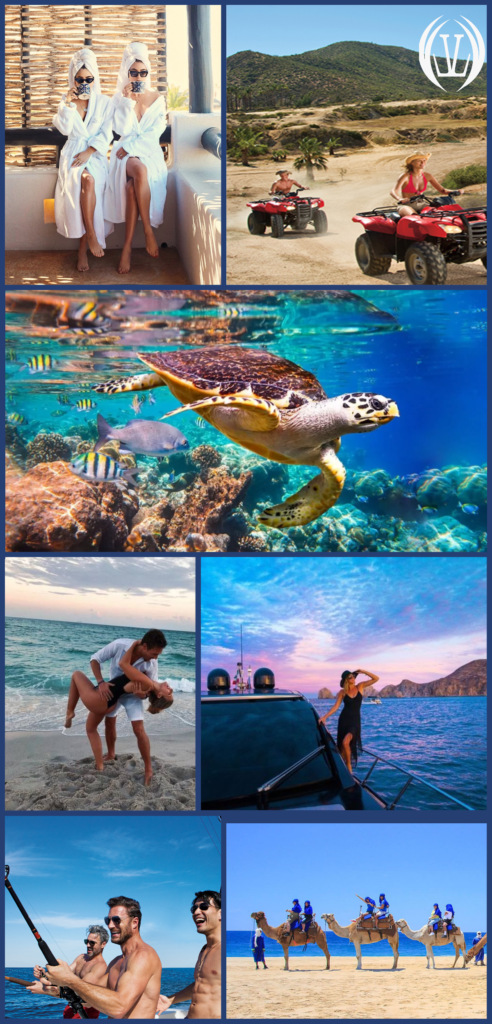 Pics from Last Year's Xcape to Cabo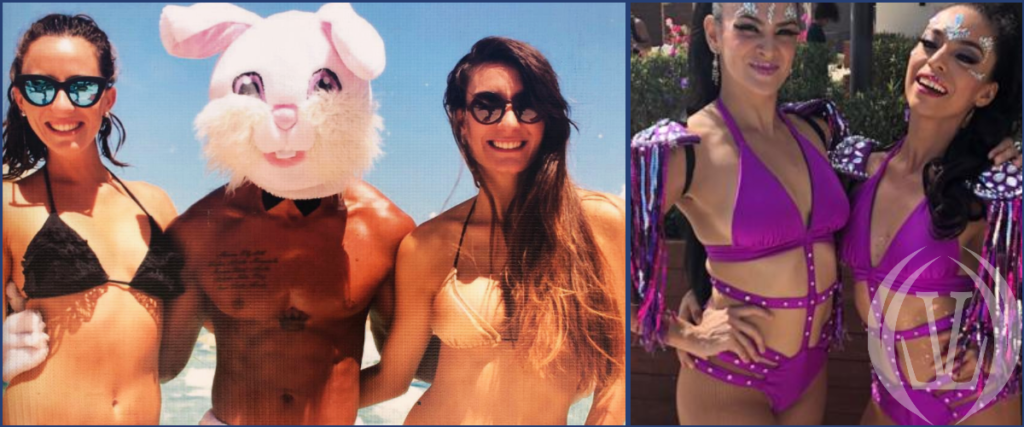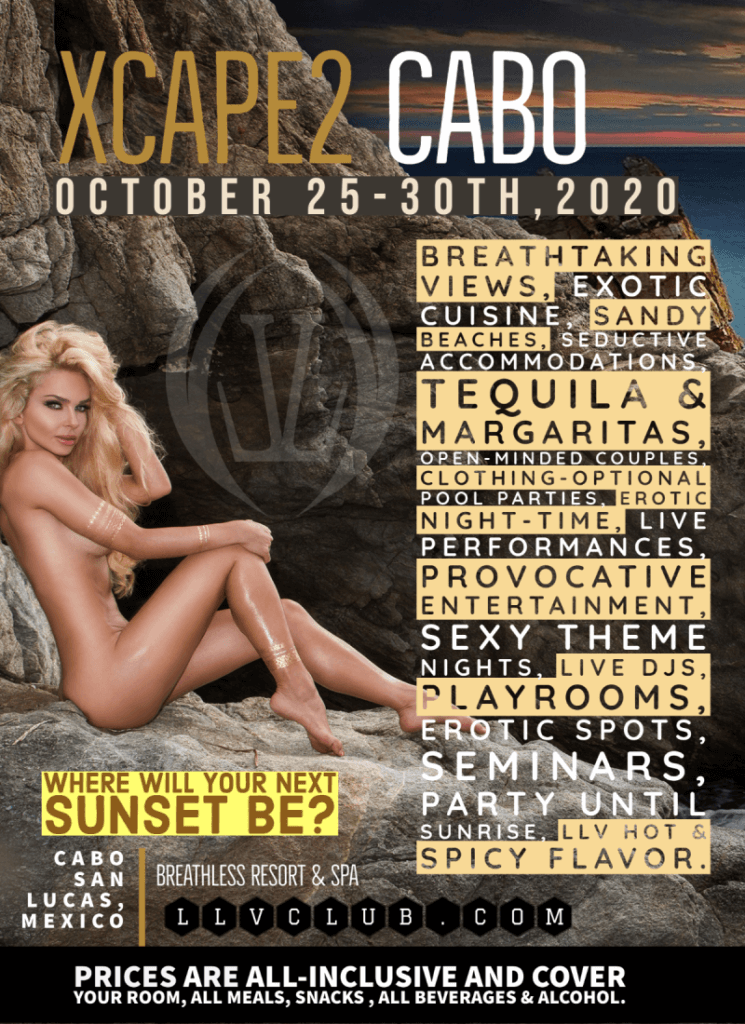 Book Cabo Now!

Waiting until 2021?
You might find like of these options with including some smaller format group travel.We can get you in on these limited availability cruises:

Virgin Voyages Fun  January 17 – 22, 2021  
Dominican Daze: Miami, Puerto Plata, Bimini Beach Club, Miami  From $2004 per couple 

 Rockstar Rhine River July 3-10, 2021
 
Birthday Bash REDUX – Virgin Voyages July 14 – 18, 2021
Fire & Soirees Itinerary – 4 nights
Miami – Key West – Bimini – Miami
From $2002 per couple
 
Galapagos  July 24-31, 2021