Now there are two fantastic options for the Baltic Pre-Cruise.
A group hotel only stay or a 3 night VIP Authentic Emersion in Old City, Glama Stan Stockholm.
3 Night VIP Experience
Authentic Emersion in Old City, Glama Stan, Stockholm
Saturday, July 30 – August 2, 2016 
This package will be limited to 36 couples.  Over half the people on our group responded 'YES' so this option will fill quickly.
3 nights Accommodations at Victory Hotel

 Your package begins when you arrive at this delightful Boutique 4 star hotel that boasts a collection of artifacts.  Victory is know for it's warm service and special touches.

VIP Use of the Spa Area:

 You can book a two hour sole occupancy by or by speaking to the reception during your stay.

A nighty treat of port and chocolates 

are delivered to each room every evening.  What a delightful way to end your day.
Don't just go sight seeing… Live the Experience!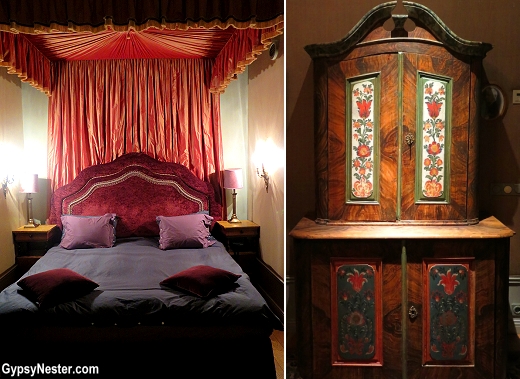 Perfect Location in Old City Glama Stan:  Step outside of our hotels and you will find surroundings just as unique. Don't miss the opportunity to look around Old Town or pay a visit to Stockholm Cathedral, the Royal Palace, the Royal Armoury, the Nobel Museum or the Royal Coin Cabinet.  Stay right in the middle of it all.

Daily Breakfast  

Enjoy a delicious full breakfast buffet daily,  hot and cold selections like Swedish pancakes, fruit smoothies, fresh fruit, scrambled eggs, meatballs, bacon, cold deli meats and cheeses, fresh cucumbers and tomatoes, homemade breads and rolls and pastries.

Ghost tour in Glama Stan and Group Dinner. 

 Historic and entertaining.   The perfect way to explore as a group.  Because guests will arrive thru out the day our 

Saturday

 night event will feature a walking tour that can easily be caught up to by any late arriving guests. Meet fellow cruisers, find the hidden secrets of the old city and enjoy 3 course dinner in a local pub.

Private Dinner Cruise:

  Tour the islands and around Stockholm on our Private Charter.  You will board the historic steamer for a late afternoon tour, dinner and a bottle of wine.  Of course transportation to the pier is included.

VIP Ice Bar Experience

 – We plan to reserve all the slots and host a private VIP icebar experience.  From the moment you slip into a warm poncho and thick gloves and you get to step into the glimmering sculpted interior, magic strikes. The crisp air, the drinks that are served a glass made of ice, the artistry and the contrast between the cold temperature and the warm atmosphere create a unique experience and a memory for life.  Admission and your first drink are included.

Sunday Night Rampage in Stockholm

 – bring your dancing shoes and prepare to explore clubs that rock until the early hours of the morning.  We will have one of our favorite lifestyle host couples leading the fun.  Admission to the first club is included.  Return transportation to the hotel is not included.
Monday Night LLV Official Kick off Party 

–  admission for 2 includes  1 welcome drink each, canapés and hors d'ouevres, DJ. This is the official kick off party and the theme is Masquerade.  From 8:00 pm – Midnight at the Bern's Hotel.

Transportation to the LLV Official Party

 in the heart of the night club district.  No return transportation to Victory Hotel is included.

Group Transportation to the Cruise from Victory Hotel on 8/2.

 The ship is embarking at the Stockholm Freeport Cruise Terminal.  This is in a commercial port area of Stockholm.   The ship will remain in port however this is not a hop on hop off location.  You should plan to board midday and stay on the ship until it repositions to the Palace area early on the morning of 8/3.
The Itinerary
Day 1: Saturday, July 30 – Welcome to Stockholm
Arrival on your own to Victory Hotel
6:00 pm Welcome meet & greet
7:00 pm Ghost Tour of Glama Stan
8:30 pm Group Dinner

Day 2: Sunday, July 31 – Stockholm by Land and Water
Start the morning off with some sight seeing in Glama Stan or sleep in and enjoy a leisurely breakfast.  
5:00 transfer to pier for Dinner Cruise
6-10:00 Private Dinner Cruise & Stockholm Island Tour 
11pm – Late! Stockholm Dance Club Rampage

Day 3: Monday, August 1 – Ready to Rock the Cruise
Start the morning off with some sight seeing in Glama Stan or sleep in and enjoy a leisurely breakfast. 
6:30 pm transportation to Ice Bar
7-8 pm VIP Ice Bar Experience
8-Midnight LLV Official Cruise Kick off Party Masquerade at Bern's Hotel

Day 4:  Tuesday, August 2 – Embarkation
12 noon – Group transfer to Stockholm Freeport Cruise Terminal.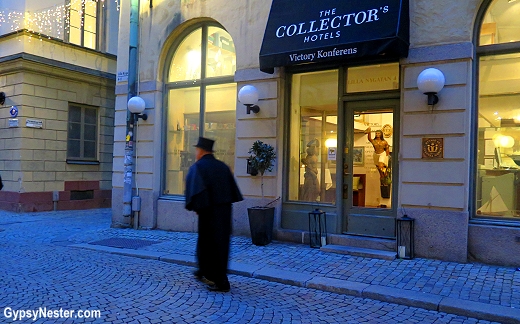 The Rooms & Rates
Double $2349
Deluxe $2749
Junior Suite $ 2949 – Sold Out
Luxury Suite $3249 – Sold Out
All prices are per couple.  Rooms at Victory Hotel are uniquely decorated.
Deposit $500
Final Payment June 15, 2016.
Payments
Booking deposit $500 per couple, non-refundable
Balance due will be automatically billed on June 15, 2016.
Payments
Booking deposit $500 per couple, non-refundable
Balance due will be automatically billed on June 15, 2016.
 Option #2: Hotel Only
Stay at Nobis Hotel + Kick Off Party
If Old Town isn't your thing or you can't arrive 3 nights early we have a perfect option for you.
The Nobis Hotel is Stockholm's First Contemporary Luxury Hotel.
This option is organized by LLV and is the official hotel for pre-cruise.
Nobis is a 4 star Contemporary Hotel located in Norrmalm, Stockholm's most central and busiest neighborhood. It's home to the main shopping street, Drottninggatan and close to the night club scene.
Nobis Hotel – 3 nights $1011
PRICE 2890 SEK per day ($337 USD) You can book between 1-3 nights.
All rates are including: -Taxes -WiFi -Breakfast buffet -Access to our fitness center and saunas

Pre Cruise Kick Off Party – $190 total for 2
$95 per person
When: Monday, August 01 from 08:00 pm to 12:00 am.
Where: Stora Salongen at the Berns Hotel, just 1 block from the host hotel.
Why: Because it's time to get this Baltic party started!
Who: All of you attending the Baltic cruise! All encouraged to wear masquerade!
What: Your $95.00 p/p admission covers 1 welcome drink each, canapés and hors d'ouevres, DJ for dancing and all taxes and gratuities.
Note: These party tickets are included in the VIP 3 Night Package.