Rockstar Adventures – Facts at a Glance
Rockstar Rhine River Cruise
June 21-28, 2023
120 Guests
Castle Cruise: Amsterdam to Basel on the Rhine
4 countries! The Netherlands, Germany, France & Switzerland
Adults Only – Average age 45-65
Rockstar Adventures:

Boldly exploring beyond the boundaries of sexy travel! Read: 

[Is Rockstar Adventures for You?]To View Prices Click 'Book Now'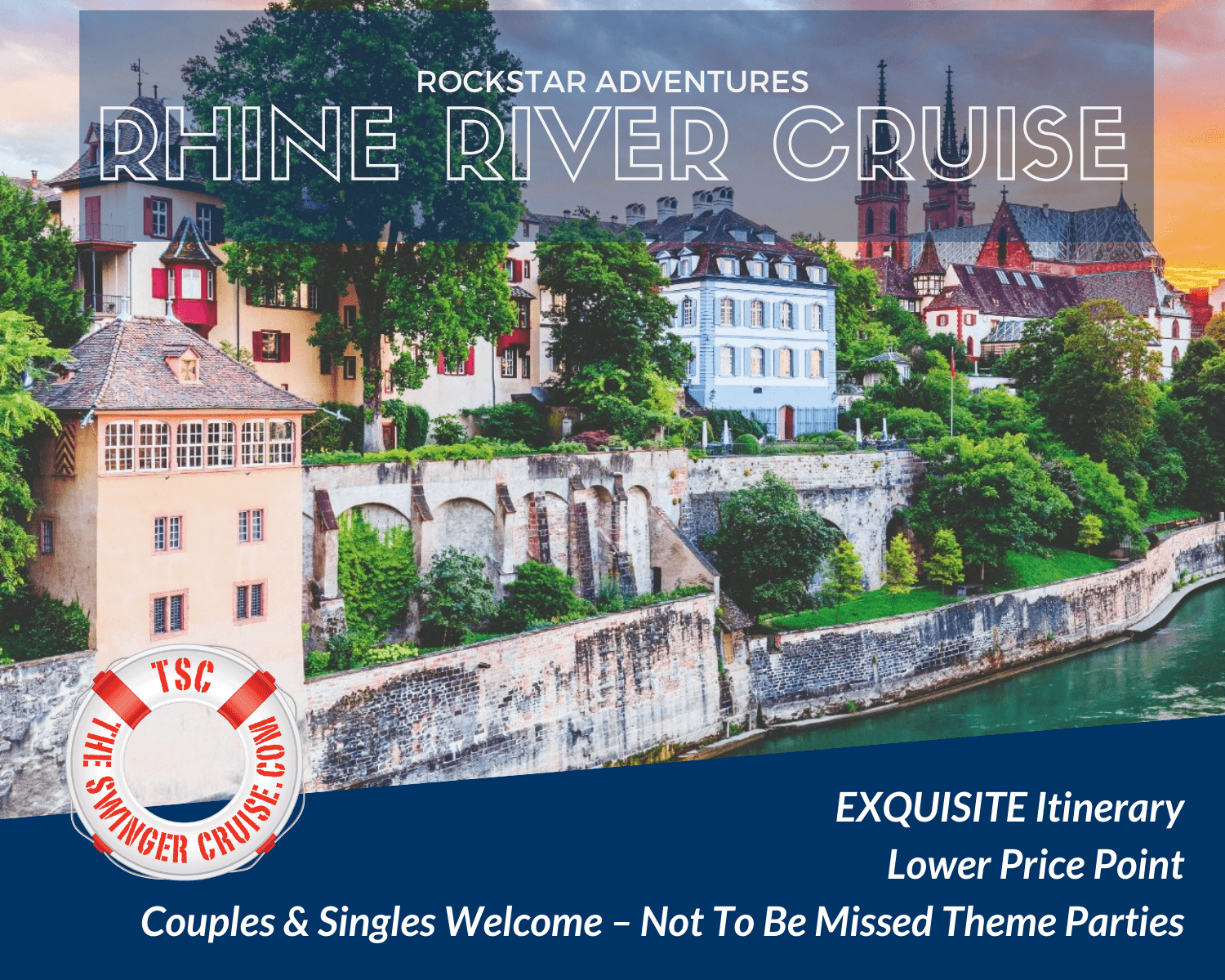 2023 Rockstar Rhine River Cruise – Ship Details
Added benefits of sailing with Rockstar Adventures on Uniworld River Empress
More castles!
Room for more Rockstars!
5-star farm to table cuisine
ALL INCLUSIVE! That means all premium drinks – all day, plus wifi and gratuities are included. [Read More]
Ultimate Luxury – 

Uniworld

 is rated #1 in luxury for River Cruising by 'Travel + Leisure' 2021 [Read More]
4 countries! The Netherlands, Germany, France & Switzerland  [Read More]
2023 Rockstar Rhine River Cruise – Itinerary
This itinerary spans the entire Rhine River from Amsterdam to Basel, Switzerland.
Wondering when to arrive in Amsterdam or depart out of Basel?
For Rockstars flying into Amsterdam on June 21, 2023 make sure your flight arrives prior to 2pm.
If you're flying same day as disembarkation from Basel, you can schedule your flight as early 8am. Uniworld offers complimentary transfers to the Basel airport.
If you're flying from Zurich, you will want to schedule your flight after 12pm. You can arrange a private transfer, which takes 1 1/2 – 2 hours in normal traffic.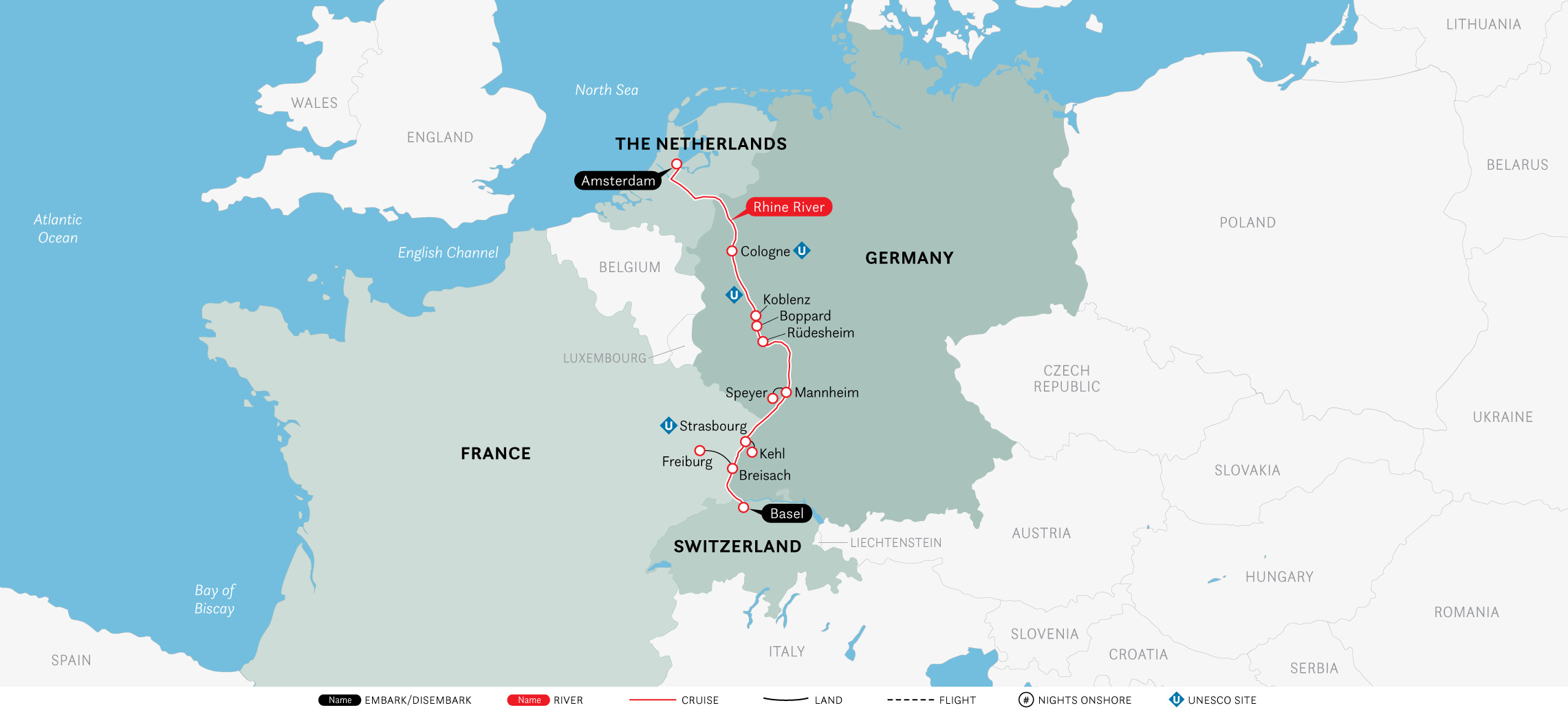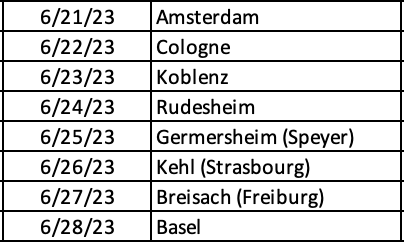 2023 Rockstar Rhine River Cruise – FAQs
Is this a full ship charter?
YES, it is a full-ship charter filled with like-minded couples. This is a new option we are excited to offer to our guests who may be looking to try new destinations without the high price point.
Are there playrooms etc?
Nope, Rockstars don't need playrooms to figure out how to have fun.
How about nudity?
We've been informed that topless-optional is only permitted when not in port during the day, but since that does not happen with this itinerary come on board expecting topless to not be an available option.
Will there be other fun couples on board?
Rockstar Adventures started as a group of friends who would always coordinate their trip to the Hedo Resort in Jamaica. Since then they've started to branch out and travel the world with each other. So YES, there will be MANY fun couples, some in the lifestyle, some not, but ALL ready to party and have a spectacular time.  Read: [Is Rockstar Adventures for You?]
Is it All-Inclusive?
YES – this is the most inclusive River Cruise.
What IS included?
Breakfast, lunch, and dinner dailyUNLIMITED premium spirits and wines
Delicious, FIVE-STAR, farm-to-table cuisine
ALL GRATUITIES onboard
Onboard FITNESS CENTER and WELLNESS CLASSES with a certified wellness instructor


Your choice of

 

CAREFULLY CURATED EXCURSIONS
BICYCLES and NORDIC WALKING STICKS for onshore use


Shipwide

 

INTERNET

 

and

 

WI-FI

 

access


Onboard

 

ENTERTAINMENT

 

and

 

ENRICHMENT
How about fun, sexy Theme nights?
Yes! The organizers will have created some fun, exciting themes for our guests to partake in. Of course, these are completely voluntary. To see what they are, check out the "Themes" tab above.
Is this for singles as well as couples?
Yes! There are limited cabins meant to hold up to three passengers. So a single can come aboard and room with a couple that he or she knows. Contact us to see if we have an opening!
2023 Rockstar Rhine River Cruise – Theme Parties
The team at Rockstar has a goal to strike a balance and allow each person to be as outrageous or as low key as they want.
Please keep in mind, all bits and pieces need to be covered on the ship for the events. So, for planning purposes remember to add pasties and make sure to cover your privates.
Not sure if you want to dress up in theme? Read our FAQ page and see why we think it works in your favor to get dressed up!
2023 Rockstar Rhine River Cruise Theme Nights

 
Day One –  Sexy Chic
Day Two –  Little Black Dress
Day Three – Rockstar Pub Crawl
Day Four – Oktoberfest Brunch
Day Four –  Red Light Fetish Party
Day Five –  Sexy Casual
Day Six –  Starry Night – Rockstar Party
Day Seven – Playful in Pink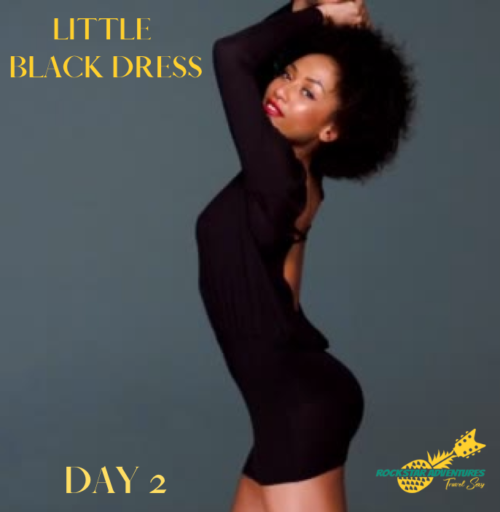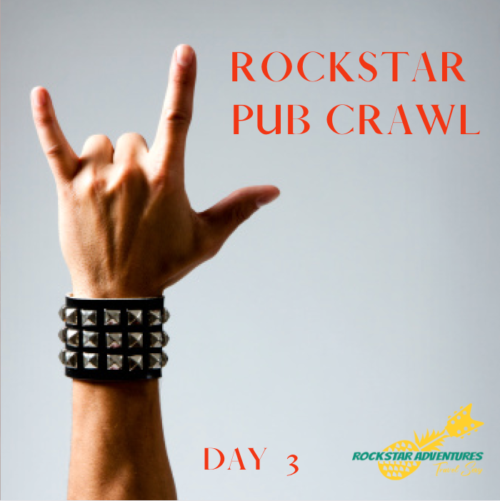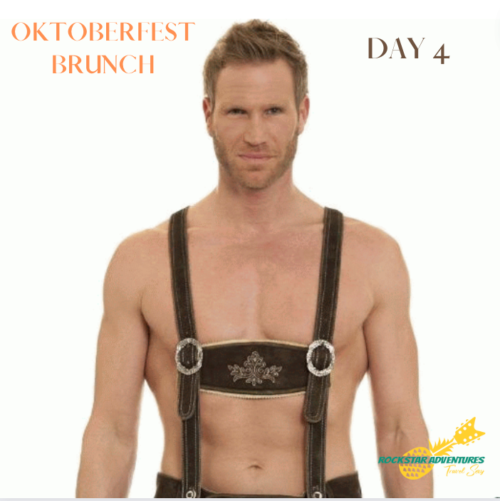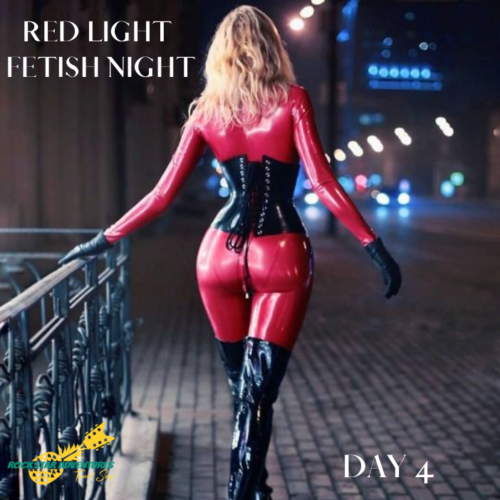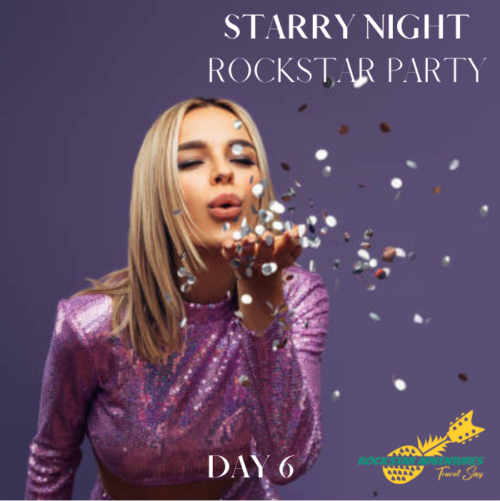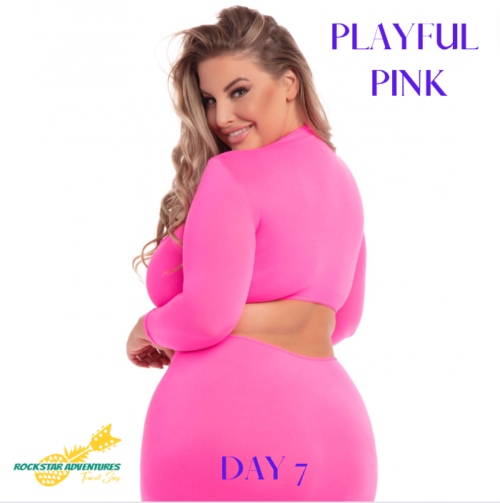 2023 Rockstar Rhine River Cruise – What's Included
Breakfast, lunch & Dinner Daily
UNLIMITED premium spirits and wines
Delicious, FIVE-STAR, farm-to-table cuisine
ALL GRATUITIES onboard
Onboard FITNESS CENTER and WELLNESS CLASSES with a certified wellness instructor
Your choice of CAREFULLY CURATED EXCURSIONS
BICYCLES and NORDIC WALKING STICKS for onshore use
Shipwide INTERNET and WI-FI access
Onboard ENTERTAINMENT and ENRICHMENT
Welcome, Farewell Party and Rockstar Themed Events
Onboard entertainment: DJ party, Karaoke, and Rockstar
2023 Rockstar Rhine River Cruise – Pricing, Policies and Insurance
All Rates are total for 2 passengers after taxes.
Suites (SOLD OUT)
French Balcony (SOLD OUT)
Deluxe Window – $7,556 (only 2 available!)
Classic Window – $6,956

2023 Rockstar Rhine River Cruise – Payment Schedule
$3500 Deposit – Due at time of booking
$2500 Balance Payment – September 30, 2022
Final Balance Payment – January 15, 2023
** Pay your balance using Venmo or eCheck and deduct $100 per person
** Pay in full using Venmo or eCheck and save $200 per person – Expires May 31, 2022*
2023 Rockstar Rhine River Cruise – Cancellation policy
Cancel until September 30, 2022 – $250 per person penalty
After September 30, 2022 – NO Refund
** We strongly recommend Travel Insurance
Travel Insurance

Yikes, travel insurance is not a fun topic but a lot of you have asked…
This is about what happens if you are paid, packed and ready to go… and there is a problem.
The biggest 2 reasons people take insurance are:
Trip Cancellation
Medical Expenses or Medical Evacuation
Full Ship charters are better than regular cruises in many ways, however the penalties and potential for a loss if you have to cancel is higher. Shortly after final payment most full ship charter cruises become non-refundable. That means if you have to cancel your trip not only do you have that disappointment of a cancelled vacation, but I have to tell you you don't get your money back.
Our most popular insurance is 'World Wide Trip Protector' and provides full coverage when purchased up to 21 days after your vacation purchase.
The best value just to make sure you have coverage is 'Trip Protector Lite Expanded.'
We recommend Travel Insured – Get a quote and buy insurance  
Note: this link opens a window for Travel Insured – if you have questions pleases phone our office for assistance.
Please consider purchasing Travel Insurance
Since everyone pretty much likes me right now and I'd like it to stay that way, please consider purchasing travel insurance. Or at least don't say I didn't warn you if there is a problem.
Other coverages that take the worry out of travel:
Trip Interruption – Return air only
Trip Delay & Missed Connection coverage
Baggage Loss or Delay
Cancel for Work Reasons Options available on select policies
We strongly recommend purchasing travel insurance for your upcoming cruise. There are hundreds of circumstances that could cause you to cancel your trip, return home early or force you to seek emergency medical treatment while traveling. Travel insurance offers coverage for unforeseen problems such as, an unexpected financial change or scheduling conflict, a cancelled flight or a serious illness. You even have the option where you can cancel for any reason. We recommend Travel Insured – Get a quote and buy insurance
Why book the 2023 Rockstar Rhine River Cruise?
An atmosphere of fun, flirty and party!


Explore exotic Europe up the Rhine in a Sexy environment without breaking the bank!

Unimaginable sights by day, turned-up party atmosphere at night culminating in lifelong friendships and experiences to last throughout a lifetime!
A close group of awesome friends who are sure to help make memories of a lifetime!
"Rockstar Adventures is a group of like-minded adults with the goal to see the world in a fun, vibrant group environment. Sharing common interests and an open-mind. Our members contribute to a healthy, drama-free, and high-energy vacation that enhances new experiences thus creating lifelong memories and friendships."
  – Rockstar Adventures Mission Statement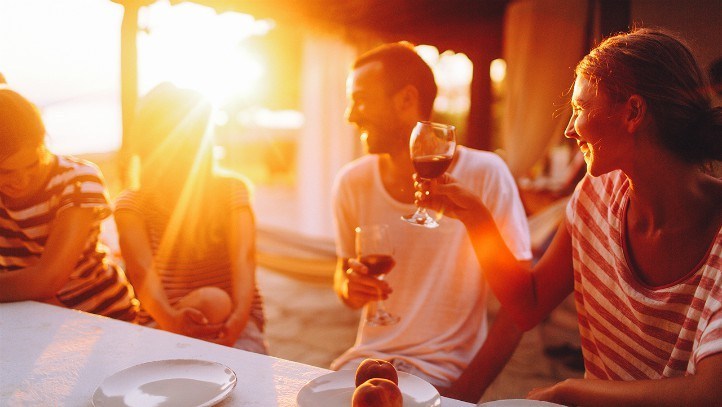 What Past Guests Have to Say About U by Uniworld…
Just returned from a charter with U by Uniworld. We had an exceptional time. My wife and I met so many others on board. This was an active trip.
The "U" brand is marketed to active travelers. Ages on our trip spanned from 30s to 60s. The food was very good with a wide variety for every meal. The bed was as good as any 5 star hotel.
Every evening has an activity in the lounge, but if you are looking for some quiet, the upper deck is quite peaceful.
In each port, they'll take you on a walk around the area just to point out the highlights then you get to explore on your own. Some ports have an organized hike or bike ride. Then you get back on the ship to cruise on the Rhine while watching old castles go by as you chill on the upper sundeck.
Make no mistake, this is a very different cruise line. If you prefer to be active on your vacations with a younger more energetic crowd, want to see some cool small European towns while your hotel moves for you, be taken care of by friends, enjoy good music, drinks, and excellent food then this is the line for you.
Uniworld is THE company that reinvented river cruising for the North American market which includes probably the most demanding of guests.
They have long experience in well pleasing their guests. You'll find a genuine commitment to exceeding guest expectations at Uniworld.
U by Uniworld is an exceptionally high quality cruise for a younger and/or more active crowd. There are many late night outings to local bars or dancing in the U Lounge. Fortunately, no tour started before 9:00 in the mornings, so passengers could party hard and still get some sleep.
I estimate 95 percent of the passengers were between 30 and 65, and approximately half of those were under 45. The company is marketing heavily towards millennials.
Nearly all of the passengers were from English-speaking nations and the official language for the crew is English.
Why You Should book with TSC
TheSwingerCruise.com is the only agency with ALL the cruises.
TSC Expert Agents provide first hand experience.  We have sailed on over 33 Cruises and will help you find the one that perfectly fits your style.
Our Signature 'Get Ready' program provides all the information you need before you board the ship so you can get the most out of your vacation.
2023 Rockstar Rhine River Cruise
June 21 – 28, 2023
This will truly be a 'not-to-be-missed' party!
Join this close-knit circle of friends on a voyage to through some of the most beautiful scenery Europe has to offer.
No, it's not a swinger cruise, but an energy-packed, fun, flirty and exciting environment we know you will LOVE!

Explore stellar destinations up the Rhine River.