Lifestyle River Cruise Budapest – Facts at a Glance
August 24 – 31, 2019
79 Cabin
Budapest, Hungary – Bratislava – Melk – Spitz -Krems – Vienna, Austria
Couples Only, Full Ship Charter
This cruise is good fit for: Newbies, Open Minded Adventurous Couples, Swingers
Average age 45-65
To View Prices Click 'book now'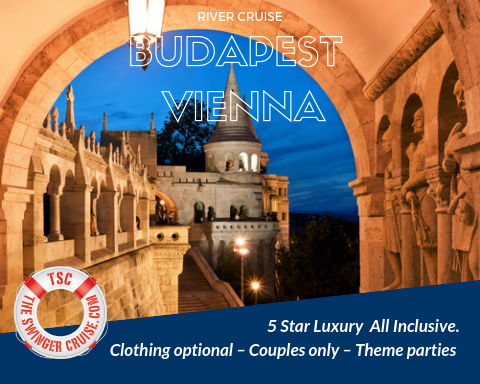 Luxury Lifestyle River Cruise Budapest
Crystal River Cruises completely reimagines the current European river cruising experience with luxurious, spacious, state-of-the-art vessels that marry Crystal's award-winning six-star service and amenities with the well-recognized benefits of river cruising to deliver immersively, expertly curated river journeys into the heart of Europe and beyond.
For discerning luxury travelers seeking exciting new adventures through Europe's premier cultural and scenic landscapes, Crystal River Yachts offers a front-row seat to renowned cities and treasured towns and villages with shoreside experiences that provide unique opportunities and access in an All-Inclusive fashion.
Napoleon declared it "Queen of Europe's Rivers" and with a mesmerizing beauty that is at once both regal and enchanting, the mighty Danube is indeed breathtaking. Cruise the scenic Wachau Valley, an Austrian wonderland and UNESCO World Heritage Site of terraced vineyards and picturesque castle towns.
Fairytale landscapes dotted with castles, abbeys, forests, and vineyards straight out of storybooks, coming alive as you meander through the storied streets and countryside. What should not be overlooked, though, as Crystal Mozart sets sail, are the views from this luxurious ship. In fact, before you even leave the posh surroundings of the 120.4 meter long (395 feet) vessel, you can take in many of the cities' most famous sites, as they're visible – in their architectural, monumental and historical splendor – from your favorite perch on board.
Here are some of the spots that you must see from Crystal Mozart:
CRYSTAL MOZART
CRYSTAL SIGNATURE EVENT
---
Guests will be treated to a classical concert performed by opera singers, ballet dancers and members of a great Viennese orchestra amid the captivating performance and opulent surroundings in the historical Belvedere Palace for this Crystal Signature Event.
Lifestyle River Cruise Budapest Itinerary
Aug 24, Saturday
Budapest, Hungary
Embarkation 02:30pm
Overnight
Aug 25, Sunday
Budapest, Hungary
–
07:00pm
Aug 26, M

on

day
Bratislava, Slovakia
12:00pm
06:00pm
Aug 27, Monday
Weissenkirchen, Austria
09:00am
10:00am
Aug 27, Tuesday
Melk, Austria
01:00pm
06:00pm
Aug 28, Wednesday
Linz, Austria
08:00am
10:00pm
Aug 29, Thursday
Krems, Austria
10:00am
11:00pm
Aug 30, Friday
Vienna, Austria
08:00am
Overnight
Aug 31, Saturday
Vienna, Austria
Disembark am
Dürnstein: Pearl of the Wachau Valley
This is one of Austria's loveliest small towns. Dürnstein is perched on a ridge overlooking the Danube in Lower Austria's Wachau Valley. In the heart of a popular wine-growing region, its Medieval stone castle (where King Richard I of England was imprisoned in 1192) stands in ruins.
Did you know? Grüner Veltliner vines grow on Danube slopes so steep that they can barely retain any soil. The result is a very pure, mineral wine that compares favorably with some of the great wines of the world.
Melk: A Baroque Showstopper
Cameras ready? Melk Abbey is a magnificent Benedictine abbey on yet another rocky outcrop overlooking the Danube. Melk Abbey has housed monks for 900 years; this largest example of Baroque architecture is Austria's very best example.
Linz: The Mozarthaus Marvel
It's a question that experts marvel to this day. How did the 27-year-old Wolfgang Amadeus Mozart manage to compose his Symphony No. 36 (known as Linz Symphony) during a three-day stopover here? Austria's third-largest city is sophisticated and modern with touches of Gothic influence.
Bratislava: Capital of Slovakia
You can't miss it. Directly on the banks of the Danube, look up on a hill to see the imposing city landmark in the form of Bratislava Castle. Rarely has one structure – even if that structure is prehistoric era castle – housed such historical significance. Formerly the treasury for the Hungarian Crown Jewels, and currently housing the Slovak Parliament (the National Council of the Slovak Republic), the castle has seen Celts, Romans and Slavs occupy it, while weathering also the Renaissance and Baroque periods. When you look at this castle, you are literally seeing thousands of years of history in brick and mortar.
Visegrád: The Danube Bend
It's a nature lover's paradise. Catch panoramic views as the Danube meanders. A curve in the river near Visegrád is a popular scenic landmark on the approach to Budapest. Pass between the Transdanubian Mountains and the North Hungarian Mountains, a passage that is singled out as noteworthy by UNESCO World Heritage Sites.
Budapest: Straddling the Danube
Superlatives abound. A dramatic arrival in Budapest, passing the splendid Hungarian Parliament and underneath the mid-19th century Chain Bridge, is yet another highlight of Danube River journeys. No fewer than 15 bridges cross the river in Hungary's capital city, known as the Pearl of the Danube.
Did you know? Prior to 1873, Buda and Pest were two distinct cities sliced down the middle by the Danube. On the hilly west side, Buda is the traditional home of royalty, castles, and fortresses. Pest is the commercial hub on the east.
Lifestyle River Cruise Budapest Accommodations & Dining Information
When asked what three traits all Crystal sommeliers have that make them excel at their jobs, Bob answers: "Knowledge of wine, the ability to connect with guests and interpret their needs and finally, humility." Traditionally, sommeliers were haughty, rather imposing tuxedo-clad characters known for intimidating diners and pressuring them into higher-priced bottles. While Crystal Mozart does have a $4,000 bottle of Chateau Petrus on board, its sommeliers can recognize if guests will be happier with a $20 bottle of wine or even a $3 beer. After all, a true sommelier, as found on Crystal Cruises' ships, is trained in all beverages—from wine to spirits, beers, ciders and even water.
Lifestyle River Cruise Budapest Ship & Stateroom Details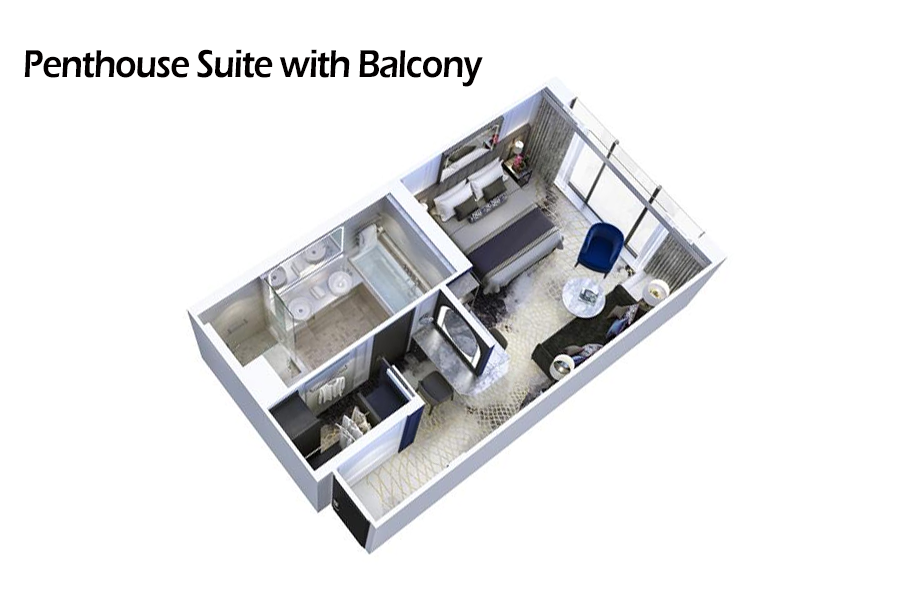 Butler Service in Penthouse Suite (PH)
Unpacking and packing upon request
Optional Experience Arrangements
In-suite hors d'oeuvres & canapes service
Lifestyle River Cruise Budapest Cuisine
Lifestyle River Cruise Budapest – What's Included
COMPLIMENTARY ALL-INCLUSIVE LUXURIES ABOARD CRYSTAL RIVER CRUISES
• Gratuities included for all shipboard staff throughout the River Yacht including housekeeping, bar, dining staff, and butlers.
• All meals included, featuring Crystal®'s innovative and acclaimed six-star cuisine, highlighted by regional specialties
• Unlimited soft drinks and premium beverages including champagne, fine wine, and spirits throughout the River Yacht
• All soft drinks, beer, and bottled water in-suite
• 24-hour self-service pantry featuring specialty coffees, teas, wines and non-alcoholic beverages
• 24-hour room service
• 24-hour Wi-Fi access (via satellite) including free Wi-Fi/Internet usage of 60 minutes per person, per day.
• State-of-the-art interactive TV system including in-suite movies on demand, extensive music library
• Airport/River Yacht – Motor coaches will leave the main international arrival airport between 6am and 6pm on embarkation day. Actual service times may vary depending on local traffic conditions and guests' arrival schedules.
• River Yacht /Airport – Transfers will operate until at least 12 noon on the day of disembarkation. Actual service times may vary depending on local traffic conditions and guests' departure schedules.
ONBOARD ENTERTAINMENT AND ENRICHMENT PROGRAMS
• Daily yoga and fitness classes
• Daily choice of electronic international newspapers
• Self-service guest laundry
• Choice of two complimentary curated Crystal Adventures® shore excursions in every port (additional excursions available for purchase)
• Complimentary culinary experience at highly renowned local establishments on many sailings
• Complimentary Nordic walking poles
• Complimentary audio headphones on all organized Crystal Adventures
• Complimentary airport transfers to/from river yacht to airport
• All transfers will be group transfers by motor coach on embarkation and debark days only.
• Airport/River Yacht – Motor coaches will leave the main international arrival airport every hour between 10:00 am and 10:00 pm. (Times will be dependent on local traffic conditions.)
• River Yacht /Airport – Transfers will run until 12 pm on the day of debarkation
DINING
• A la carte and  early risers breakfast offerings
• Waterside Market
• Multiple dining venues
• Open seating dining
• Crystal Casual dress code
• European sourced and trained chefs and hotel staff
SHIPBOARD PUBLIC SPACES
• Hydraulic Sun-Deck Bar (available on Bach, Mahler, Debussy, and Ravel only)
• Fitness Center with state-of-the-art TechnoGym equipment and dedicated yoga area
• Massage services
• Library
• A non-smoking environment in all indoor spaces (Except Connoisseur Club on Crystal Mozart™)
• Onboard currency exchange – shipboard currency Euros
ONBOARD ENTERTAINMENT & ENRICHMENT
• Destination-focused entertainment and enrichment program, including onboard lecture series
• Destination expert on each voyage
• Regional affairs experts on many voyages
SUITES
• Twice daily housekeeping services including evening turndown service
• In-suite hors-d'oeuvres
• Individual climate control
• Flat-screen TV in each suite
• English-speaking and international TV stations
• Butler service for each suite
Pricing, Policies, and Insurance for the Lifestyle River Cruise Budapest
Lifestyle River Cruise Budapest Terms & Conditions
This cruise is Couples-Only.  Single men are not allowed.
Payment Schedule
February 14, 2018 – 35% of Total
May 14, 2018 – 25% of Total
August 14, 2018 – 19% of Total
November 14, 2018 – 6% of Total
February 9, 2018 – Remaining Balance
Cancellation Policy/Fees
*RESERVATIONS AND DEPOSITS POLICIES* There are cabin deposits ranging from $500 to $3,000 charge depending upon the type of cabin and time of reservation. Full payment is required 6 (six) months prior to sailing date.
Cancellations must be in writing by e-mailing the cancellation request to info@theswingercruise.com
CANCELLATION POLICY:
Cancellation prior to August 24, 2018 – Full refund less $125.00 p/p
Cancellation prior to October 24, 2018 – Full refund less $250.00 p/p
Cancellation prior to January 24, 2019 – Full refund less $500.00 p/p
Cancellation after January 24, 2019 – No refund.
Travel Insurance
Yikes, travel insurance is not a fun topic but a lot of you have asked…
This is what happens if you are paid, packed and ready to go… and there is a problem. We strongly recommend purchasing travel insurance for your upcoming trip. There are hundreds of circumstances that could cause you to cancel your trip, return home early or force you to seek emergency medical treatment while traveling. Travel insurance offers coverage for these unforeseen problems. You even have the option where you can cancel for any reason.

The biggest 2 reasons people take insurance are:
Trip Cancellation
Medical Expenses or Medical Evacuation
Full Ship charters are better than regular cruises in many ways, however, the penalties and potential for a loss if you have to cancel is higher. Shortly after final payment, most full ship charter cruises become non-refundable. That means if you have to cancel your trip not only do you have that disappointment of a canceled vacation, but I have to tell you that you don't get your money back.
Our most popular insurance is 'World Wide Trip Protector' and provides full coverage when purchased up to 21 days after your vacation purchase.
The best value just to make sure you have coverage is 'Trip Protector Lite Expanded.'
We recommend Travel Insured – Get a quote and buy insurance  
Note: this link opens a window for Travel Insured – if you have questions pleases phone our office for assistance.
Please consider purchasing Travel Insurance
Since everyone pretty much likes me right now and I'd like it to stay that way, please consider purchasing travel insurance. Or at least don't say I didn't warn you if there is a problem.
Other coverages that take the worry out of travel:
Trip Interruption-Return air only
Trip Delay & Missed Connection coverage
Baggage Loss or Delay
Cancel for Work Reasons Options available on select policies
Lifestyle River Cruise Budapest – Pre-Cruise Options
More information will be available for this event soon.
Lifestyle River Cruise Budapest – Theme Nights
The theme parties on this cruise are designed to help you step into expressing your inner desires.  Let go, immerse yourself in the fantasy of it.  Guests who dress in theme report more social interaction and more fun.
You can go all out on a costume or simply echo the theme with an accessory.  Not in the mood? No problem it's all about doing your own thing with your partner and having a wonderful time.
Budapest Bash – Red, Blue & Yellow… The colors of the Budapest Flag, so tonight get decked out in your sexiest properly colored attire!
Captain's Cruise – Sexy Sailors Scour the Seven Seas (Say that five times fast). Wear your NAUTI-est sailor/nautical themed outfit tonight!
Luxurious White – White signifies purity. Let's all tell little "white" lies tonight and wear your favorite White ensemble!
River of Kink – Tonight is a great night to show of that 50 Shades side of you! Canings, Spankings, and Floggings, Oh my!
Chromatic Night – Tonight is a great night to look like you've been 'revved up like a Deuce'. Go shiny in some Chrome!
Passionate Red – Fire, Passion, Love. All things represented by Red and a great over-all feel of this week's trip. Find your look in some hot lingerie!
Masquerade Ball (Formal Night) – Tonight's a great time to show off how dapper or luxurious you can look by getting dressed to the nines! 
Why Book the Lifestyle River Cruise Budapest
This swinger's cruise vacation has the promise of pleasure and offers you the chance to get up close and personal with these amazing destinations.
This cruise is "all inclusive" and features not only a selection of beer and wine for lunch and dinner but also includes bar drinks, alcohol, and liqueurs. Tips, taxes, port charges and daily shore excursions are included as well.
What Past Guests Have to Say…
The quality of the dining on Crystal Cruise line is truly 5 star!  We love getting to know other couples over dinner.
We took full advantage of all the locally inspired gourmet offerings.
We love taking these river cruises!
To be on a vacation with only a select few groups of people cruising through the most amazing locations… Wow
River cruises always make us feel like we're really immersed in the local culture.  A lot of the times we take the personal tours through the wineries because we love tasting all the flavors of the land!
Why You Should book with TSC
TheSwingerCruise.com is the only agency with ALL the cruises.
TSC Expert Agents provide first-hand experience.  We have sailed on over 29 Swinger Cruises and will help you find the one that perfectly fits your style.
Our Signature 'Get Ready' program provides all the information you need before you board the ship so you can get the most out of your vacation.
We create VIP Pre-Crusie authentic emersion events.  Board the ship with a whole group of new friends.
'Must Read' Swinger Cruise Articles
We have been on over 29 full ship charters.  Here are a few articles we have written to answer your questions, calm any worries, and get you excited for the 'Best Fu@%ing Vacation!'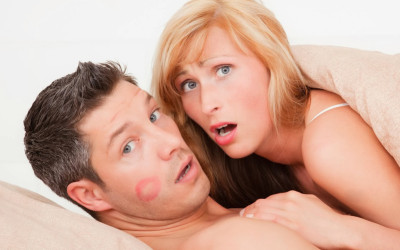 What's the first things all newbies should do?  Some people say attend a meet & greet! Go to naked speed dating! How about a seminar on spanking/squirting/dirty dancing? Here is the truth.  The #1 thing to do is to 'Have the Talk.'  An open discussion between the...
Lifestyle River Cruise Budapest on Crystal Mozart 
August 24 – 31, 2019
Explore the beauty of the Danube on this Lifestyle River Cruise Budapest to Vienna.
Join 79 couples from all over the world.
Join this Adventure on the 'Queen of Europe's Rivers.'
Explore the fairytale landscapes dotted with castles, abbeys, forests, and vineyards.
Create new connections and explore the erotic possibilities with your partner.