Temptation Cruise – Facts at a Glance
February 13-18, 2020
1074 Cabins
Tampa, Grand Cayman, Cozumel + 3 sexy days at sea!
Singles or Couples,Topless Optional, Adults Only
Temptation Cruise is good fit for: Singles, Couples, Newbies, Groups
Average age 25-65
To View Prices Click 'book now'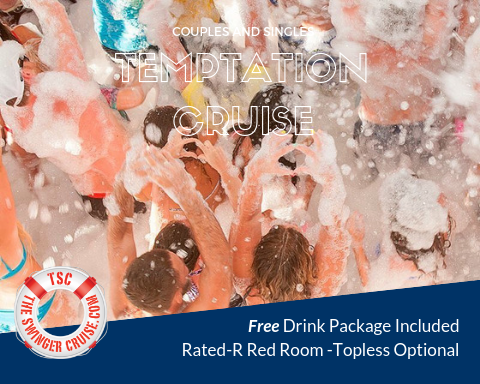 Why book the Temptation Cruise
Aboard the adventurous Temptation Cruise you will find a one-of-a-kind Playground for Grown-Ups, 21+
What Defines the Temptation Cruise?
Topless optional Pool Area:  The pool is topless -optional for hot and steamy fun.
DJ's and Entertainment: a guaranteed posh, provocative & pumping poolside experience. Our onboard playgrounds offer a variety of high-energy pool parties, performances, and VIP presentations.
Immerse yourself into the world of the unknown. Thrive on the excitement as you discover the secret signature theme nights.
Push the boundaries fulfilling your elevated expectations of an adults-only cruise.
Free your spirit & find your fun, aboard Temptation Cruise's unique floating playground.
More Frequently Asked Questions…
Are Singles Allowed? Yes!
Are there playrooms on Temptation Cruise? Well, technically No.
What is the Rated R Red Room? With the new Naughty by Nature campagne Temptation Cruise has added an 'Rated R Red Room' … this is a couples-only area, where the atmosphere and ambiance will be set to create a sensual and erotic atmosphere where couples can be intimate with their partners or those they choose to be with. They stress that this is for consenting adults only.
Is sex permitted onboard in public areas? Only in the 'Rated R Red Room'
Is this a lifestyle cruise? No.
Is this cruise clothing optional? No. Temptation Cruise is topless optional only.
Why is TheSwingerCruise.com travel agency offering a cruise that is not a couples only, lifestyle cruise?
We have decided to include the Temptation Cruise in our lineup because it is not the same as our other cruises. Everyone likes a variety of flavors in their life, so we think offering a variety of sexy cruise options is a good thing.  Temptation offers a sexy brand that will provide a different level of entertainment to both our long time 'swinger cruise' clients who are ready to try something different and to many other new clients who want a sexy vacation.
You might not know this, but not all couples in the lifestyle prefer to be clothing optional at the pool or to have sex in playrooms.  For many couples in the lifestyle a great vacation is about fun experiences, the flirtation and the overall adventure together as a couple.
Temptation Cruise is a great option for:
Groups of friends who want a sexy playful vacation option.
Singles who are not able to come on our other sexy cruises.
Couples who want to meet sexy singles.
Couples who want something sexy and exciting, but are not quite comfortable with concepts like clothing optional or playrooms onboard the ship.
Temptation Cruise is A FantaSea Playground for Grown-Ups…
Temptation Cruise 2020 Itinerary
Temptation Cruise leaves from one of our favorite departure ports, Tampa Florida.

With 3 days at sea, you know the Temptation Cruise will heat up as it sails towards sunny stops in Grand Cayman & Cozumel.
Temptation Cruise – The Theme Parties
On Temptation Cruise theme parties are a part of their Fanta-Sea Playground concept. The theme parties on this cruise are designed to help you step into expressing your inner desires.  Let go, immerse yourself in the fantasy of it.  Guests who dress in theme report more social interaction and more fun.
You can go all out on a costume or simply echo the theme with an accessory.  Not in the mood? No problem it's all about doing your own thing with your partner and having a wonderful time.
Themes in Date Order
Feb 13 – Back to School
Feb 14 Candyland Pool Party – Glitter Gala formal Night
Feb 15 Lingerie
Feb 16 Glow Theme
Feb 17 Babe Watch Pool Party – Toga white theme night
Temptation Cruise Theme Nights:
Let's Glow!:
Ready, set, glow! The night looks so bright. Create a sexy look using gnarly neon, reflecting your inner glow, on the outside. Time to shake & shine, it's playtime, let's glow crazy!
Glitter Gala:
Get ready for an insanely sexy amount of fun at sea with the entire Temptation community. Be prepared for an aural and visual feast of glam, as sailors' shimmer and shine during the Glitter Gala. Be sure and bring your bling, you sexy thing.
Back 2 School:
Breaking the rules has never been so much fun! A night where everyone looks like they just walked out of the cafeteria of Mean Girls. Indulge in your high-school fantasies by becoming someone else for the night. Be sure and be creative, as the sexy school girls take on the revenge of the nerds
Tempting White night:
Are you ready to go wild in white? One thing's for sure, you cannot hide tonight. It's time to sexy up the traditional but tempting toga. Create your own version of the Heavenly White Night; after all, not all white parties are created equal, especially the ones on board our cruise.
Lingerie Party:
Something sexy, something sweet, something to knock sailors off their feet. All you need is attitude and a little lingerie. Remember, you can have anything you want if you dress for it. Get out there and give them something to talk about!
Temptation Cruise Pool Party Themes: 
 Candyland:
By the pool, in the sun, we're all getting together to have some fun. If sexy, hot bodies are what you want to see, then our Candyland Pool Party is where you want to be! This event offers everything your candy-licious mind craves. You are what you eat, so eat something sweet.
BabeWatch:
For some aqua-ssurance of a good time, our Babe Watch Pool Party, with its steady string of eye candy, will be loaded with tanned boys and hot babes in bikinis, so dangerous you may suddenly forget how to swim. The lifeguards have got their eye on you!
Temptation Cruise Entertainment Lineup
We're all coming on the Temptation Cruise to be entertained. The staff and crew of the Temptation Cruise have really gone all out to provide our VIP guests with an exciting and sexy atmosphere at sea!
Here is a preview of what to expect on board…
Comedian Rob Little:
Rob is a veteran to performing on a multitude of LS cruises, and always a true crowd-pleaser. His comedic style fits perfectly with our guests and you can expect a show of non-stop laughs from beginning to end!
R-Rated Red Room:
New to Temptation and for the first-time ever, try something new, something you have never experienced before, step into the R-rated Red Room, and let your imagination run wild. This provocative area invites you to experience freedom in a sexy & sensual atmosphere at sea. (couples only area)
Playful Workshops and Seminars:
Participate in one of our intimate and exciting workshops, for those who love to play, by specialists in the field of sexology. More information about the specific classes will be made available as we get closer to our sail date.
Temptation Cruise Accommodations & Dining Information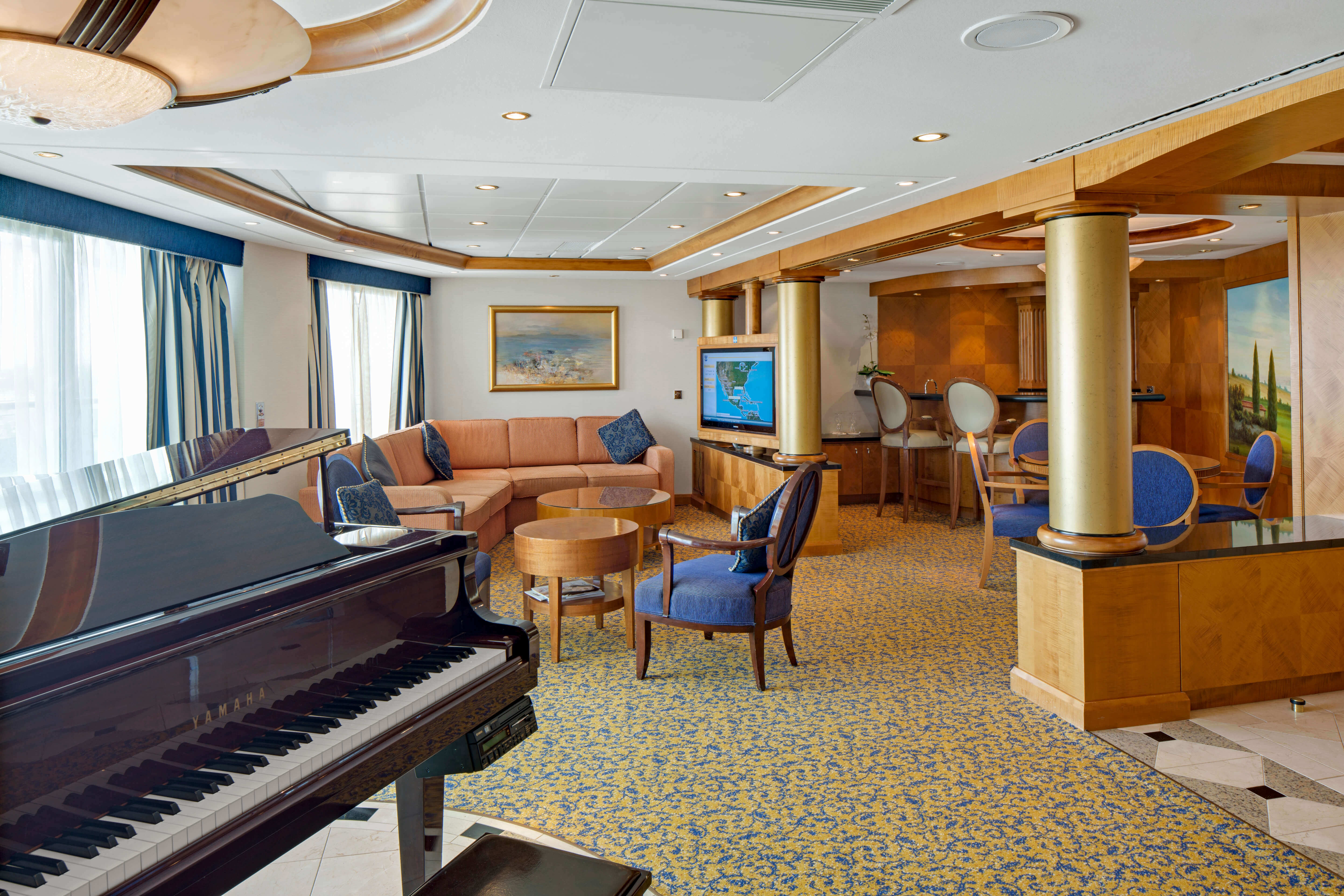 Temptation Cruise Perks Available in Royal Suite, Owners Suite & Grand Suite, Temptation Suite & Grand Suite Categories:
Experience the "Suite Life" when you book a suite on Temptation Cruise. Suites offer even more amenities and personalized service for an exceptional cruise experience.
Need some refreshment? In the Concierge Lounge there is an honor bar (self service bar with no fee) is available for your convenience.
Enjoy hors d'oeuvres and petit fours in the Lounge, served before and after dinner beginning the second evening of the cruis
Get on board the Temptation Cruise faster with priority check-in.
Enjoy the best seats in the house during shows and performances with reserved prime seating (where available).
Relax in style with VIP pool deck seating just for Suite Guests on Temptation Cruise
Indulge in in-room dining during breakfast, lunch, and dinner – simply order from our dining room menus.
Luxury spa bathrobes.
Look your best on formal night with our complimentary pressing service.
At the end of your cruise, enjoy priority departure through our exclusive suite* departure lounge, which includes continental breakfast.
Amenities are subject to change without notice.
Temptation Cruise – Standard Staterooms all include
Two twin beds that convert to queen-size
Mini bar
Television Safe
Radio
Phone
Hairdryer
Temptation Cruise Cuisine for every Taste
Temptation Cruise offers a choice of distinctive dining options that are included in your cruise fare. The Minstral Main Dining Room, Windjammer Cafe Buffet and Room Service are included.
Room Service
The best time for room service? Whenever you say it is, 24-hours a day.
Temptation Cruise Specialty Dining
Temptation Cruise proudly features fabulous specialty restaurants, Chef's Table, Giovanni's Table, Izumi, Rita's Cantina & Chops Grille. Make reservations when you complete online checkin or see the maitre'd when you board.

Temptation Cruise What's Included
Temptation Cruise is a great value because so much is included.  That includes all of your meals at the main dining room, buffet restaurant and room service.
Entertainment and theme parties are included.  There will be pool parties by day and theme parties every night. This cruise will not feature playrooms for exploring the more erotic aspects.
Tours off the ship and Spa treatments are the other things you will want to budget a bit of extra $ for.
**Unique for your Temptation Cruise – A Deluxe Drink Package is included with your purchase price! Talk about a savings! **
Temptation Cruise FEATURES:
A unique cruise concept for guests 21+
1,074 Staterooms & Suites
Two, inclusive culinary options loaded with an array of delicious food for every meal and snack time.
Exclusive, sensual, adult-centric entertainment program designed to satisfy all.
Spicy Signature Theme Nights, Pumping Parties hosted by Headliners, Resident DJ's & Live Musicians, Custom Shows & Performances.
Two swimming pools
This ship boasts three whirlpools for you to take a relaxing dip.
Retreat to the glass-canopied Solarium, where inspired surroundings and whirlpools promise the ultimate in relaxation.
Rise to the occasion and take on our signature, 40 Ft. rock climbing wall.
Refine your mini-golf game on a green that overlooks a sea of blue.
Sports Court
Hit the lanes of the top-deck running track for a sunrise stroll or morning mile, with 360- degree views along the way.
Get in ship shape at a state-of-the art fitness center, fully loaded with the latest weight systems and cardio equipment
We want to make sure You know that what is included in a full ship charter is different than a regular Royal Caribbean Cruise.
Pricing, Policies, and Insurance for the Temptation Cruise
Pricing
The best pricing strategy is to book early. Prices are always released at the lowest rate and get higher closer to departure.
Suites sell out almost immediately.  Book Early
For up to date pricing please consult the online booking link.  
Temptation Cruise Payment & Cancellation Policies
Balance Payment Calendar – **UPDATED October 1, 2018**
Deposit due at time of booking: $300 For Staterooms; $1,000 For Suites
January 28th, 2019: – 30% of remaining balance
March 25th, 2019: 20% of remaining balance
June 24th, 2019: 20% of remaining balance
August 26th, 2019: 20% of remaining balance
October 28th, 2019: 10% of remaining balance + port fees
Please check your confirmation email for your personal Payment Calendar
Cancellation Policy – **UPDATED October 1, 2018**
Cancellation up to January 28, 2019 – Penalty of $100.00 USD p/p (Staterooms) and $200.00 USD p/p (Suites)
Cancellation between Jan. 29 and June 24, 2019 – Penalty of $ 200.00 USD p/p (Staterooms) and $ 350.00 USD p/p (Suites)
Cancellation between June 25 and October 28, 2019 – Penalty of $ 300.00 USD p/p (Staterooms) and $ 450.00 USD p/p (Suites)
Cancellation on/after October 29, 2019 – No refund will apply.
Please check your confirmation email for your personal Cancellation Policy
Travel Insurance
Yikes, travel insurance is not a fun topic but a lot of you have asked…
This is about what happens if you are paid, packed and ready to go… and there is a problem.
The biggest 2 reasons people take insurance are:
Trip Cancellation
Medical Expenses or Medical Evacuation
Full Ship charters are better than regular cruises in many ways, however the penalties and potential for a loss if you have to cancel is higher. Shortly after final payment most full ship charter cruises become non-refundable. That means if you have to cancel your trip not only do you have that disappointment of a cancelled vacation, but I have to tell you you don't get your money back.
Our most popular insurance is 'World Wide Trip Protector' and provides full coverage when purchased up to 21 days after your vacation purchase.
The best value just to make sure you have coverage is 'Trip Protector Lite Expanded.'
We recommend Travel Insured – Get a quote and buy insurance  
Note: this link opens a window for Travel Insured – if you have questions pleases phone our office for assistance.
Please consider purchasing Travel Insurance
Since everyone pretty much likes me right now and I'd like it to stay that way, please consider purchasing travel insurance. Or at least don't say I didn't warn you if there is a problem.
Other coverages that take the worry out of travel:
Trip Interruption-Return air only
Trip Delay & Missed Connection coverage
Baggage Loss or Delay
Cancel for Work Reasons Options available on select policies
We strongly recommend purchasing travel insurance for your upcoming cruise. There are hundreds of circumstances that could cause you to cancel your trip, return home early or force you to seek emergency medical treatment while traveling. Travel insurance offers coverage for unforeseen problems such as, an unexpected financial change or scheduling conflict, a cancelled flight or a serious illness. You even have the option where you can cancel for any reason. We recommend Travel Insured – Get a quote and buy insurance
What to Expect On Temptation Cruise
Provocative Open-minded Atmosphere
Sensual Adult Entertainment
Rated-R Red Room (YES! use your imagination)
Theme Parties – Headliner DJ's and Live Music
Free Drink Packages Included
What Past Guests Have to Say…
We have done lifestyle cruises on this ship before and thought the food was GREAT!
Most nights we got a group of friends together and enjoyed the experience at a large table in the main dining room.  We also loved the late night buffet after a night of dancing. Every thing we wanted was available including free room service. Perfect for breakfast on my verandah.
We loved the theme parties on our last cruise with Desire Cruise and can't wait to try the Temptation Cruise!
One thing that made it special was that everyone was dressed up beautifully.  We felt really special to be included in such an amazing group. There were so many possibilities.  Mrs says she never felt sexier.
It was so exciting to be part of such a vibrant group of people all dancing sexy and having fun.
The first time we booked we weren't sure if we would fit in. We are in our mid 30's and Lynn assured us that our desire for the finer things in life would be the key to fitting in with this group. She was right!
We expected couples age 45-65 and we were surprised how many young couples there were!  We loved every moment of that cruise and cannot wait to get on the Temptation Cruise in 2020.
Why You Should book with TSC
TheSwingerCruise.com is the only agency with ALL the cruises.
TSC Expert Agents provide first hand experience.  We have sailed on over 23 Swinger Cruises and will help you find the one that perfectly fits your style.
Our Signature 'Get Ready' program provides all the information you need before you board the ship so you can get the most out of your vacation.
We create VIP Pre-Crusie authentic emersion events.  Board the ship with a whole group of new friends.
'Must Read' Swinger Cruise Articles
We have been on over 23 full ship charters.  Here are a few articles we have written to answer your questions, calm any worries, and get you excited for the 'Best Fu@%ing Vacation!'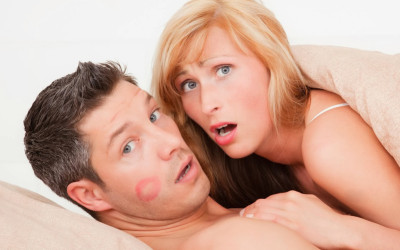 What's the first things all newbies should do?  Some people say attend a meet & greet! Go to naked speed dating! How about a seminar on spanking/squirting/dirty dancing? Here is the truth.  The #1 thing to do is to 'Have the Talk.'  An open discussion between the...
Temptation Cruise
February 13 – 18, 2020
A FantaSea Playground for Grown-Ups!
Join the Temptation Cruise Inaugural sailing from Tampa Florida.