Bliss Symphony (formerly Oasis) 2024 – Facts at a Glance
November 10-17, 2024 – Nearly 6000 guests!
The Biggest Full Ship Charter Ever!
Update 11/11/22 – Bliss 2024 upgraded to now sail on the sister ship: Symphony of the Seas!  All Cabin placements remain the same.
Miami – Puerto Plata – Labadee – Cozumel + 4 Sea Days
Swinger Couples Only, Clothing Optional, Full Ship Charter
This cruise is good fit for: Newbies, Open Minded Adventurous Couples, Swingers, Kinksters
Average age 35-65
Guests Under 45 – approximately 20% or 1200 passengers
To View Prices Click 'Book Now'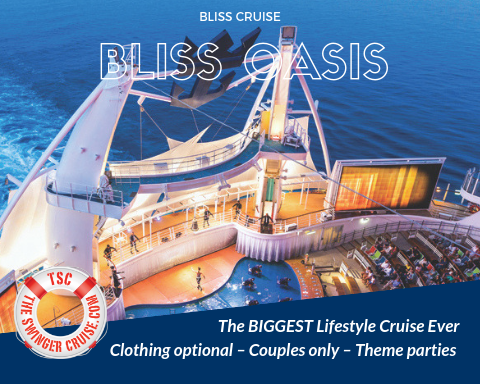 Bliss Symphony/Oasis 2024 FAQ
With so many guests, how will things be handled?
Oasis has a fantastic space plan and a ticketing system that lets you to reserve your space effortlessly for any shows.
And don't forget there's also a full Broadway production of Cats, the incredible high-diving show Splish Splash, and the remarkable and immersive Come Fly With Me – developed exclusively to feature the amazing architecture and technology of the Opal Theatre.
What About the Playrooms?
Its a Bliss Cruise and you can bet there will be signature playrooms galore.  It's still too early to reveal the fabulousness, but check back for updates.
What will the parties be like?
With more incredible venues than ever, our parties will be more diverse, more spectacular, and more fun than any other Bliss Cruise.  Think of this as a festival with different style based on the neighborhoods of the ship.
Can you fit everyone into one party space?
Absolutely! Everyone that wants to come to all events in the AquaTheater, Solarium, or Promenade. This ship was designed for huge events and you will love the variety that awaits you.
How can I find my friends on such a big ship?
Thanks to some new technology, it's easier than ever to find friends onboard using the Royal IQ app. You can chat, text, and even call your friends from your own mobile phone. And with VOOM internet onboard, there's always broadband speed internet available at reasonable prices.
Why would I want a Central Park view?
Central Park is one of the most beautiful spaces ever created on a ship with lush landscaping and subtle lighting at night. Depending on your taste, a view into the park is a welcoming, mostly wind-free way to truly enjoy a balcony view at night – there's always something to see (versus looking out into the darkness in the ocean). Ultimately, it's personal taste, but these rooms are popular and a great value.
Is the Boardwalk noisy?
Once you close your stateroom door, you truly cannot hear the Boardwalk. And there's no better place for people watching!
Will Drink Packages be available?
Yep! Just like on all Bliss Cruises, drink packages will be available for purchase!
Prices for packages will be available closer to the sail date!

Read More Info About Each Royal Caribbean Drink Package [Here]
Bliss Symphony/Oasis 2024 Itinerary
We love this Caribbean itinerary for this Bliss Oasis 2024 Cruise.
Itinerary

*** All itineraries are subject to change without notice.
Bliss Symphony/Oasis 2024 Theme Nights
Customers use these designed theme nights to create an alternate persona of themselves to really cut loose and have a blast! They sink into the idea of being someone or something else for the night. Past guests say dressing in the theme is half the fun, and always say it helps break the ice and report more social interaction and more connections made with new friends.
How much "theme" is necessary? Well, that is up to you! Guests have ranged from an entire head-to-toe ensemble in some amazing outfits down to reflecting the night's theme with a piece or accessory on their outfit.
Not necessarily into dressing up? That's not a concern either. This trip is all about doing what says "I'm having a wonderful time." with you and your partner.
Theme nights have not been announced for the Bliss Oasis 2024 Cruise yet!
Check back here as we get closer to the cruise for updated information.
Need Inspiration? Read our [Theme Night FAQs]
Bliss Symphony/Oasis 2024 Ship Details
A big part of the excitement is that Bliss Oasis 2024 will OFFICIALLY be the world's largest swinger cruise.  You will find everything you want in a swinger cruise. Rocking Parties and Sexy Places for Seduction.
The incredible features of the Bliss Oasis set the stage for an unforgettable experience. Here is what you will find onboard:
7 unique "neighborhoods" to meet sexy new friends, explore, play, and relax
5 theaters with both Lifestyle and Oasis Performances
3 spectacular outdoor party spaces
Play Rooms – Play Rooms – Play Rooms
13 tantalizing restaurants and cafes
4 gorgeous pools on the world's largest and highest open-air deck
An ice rink, two rock walls, zip line, sports court, two FlowRider surf simulators
Great couples from all over the world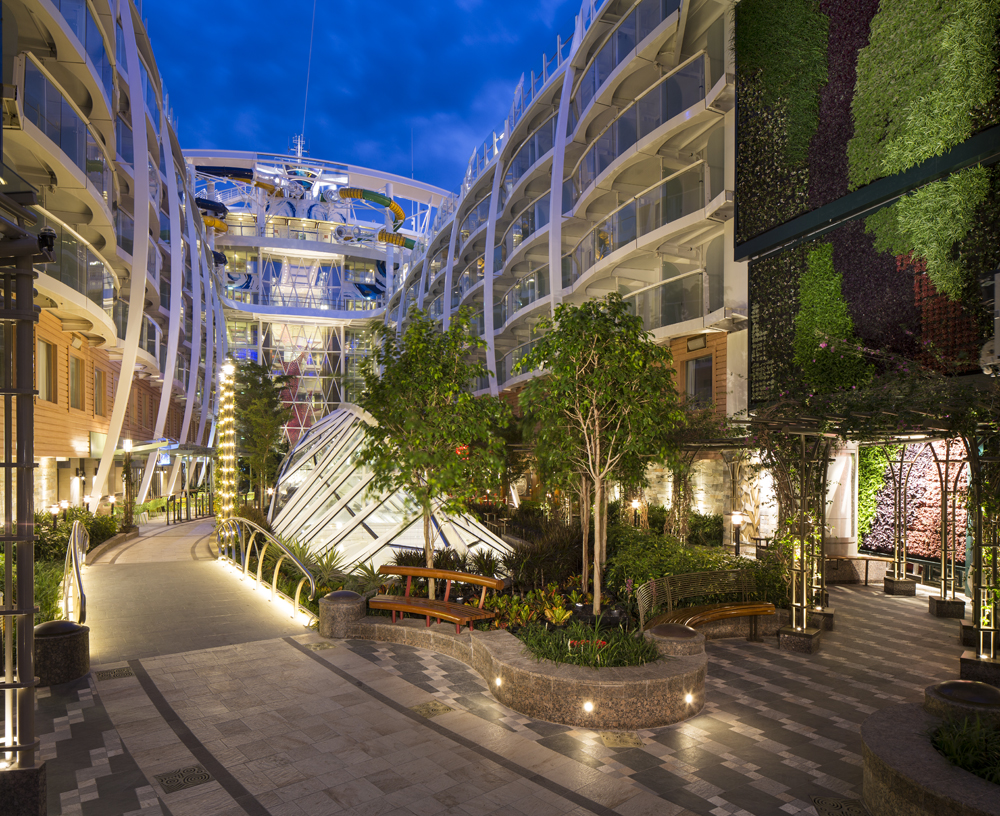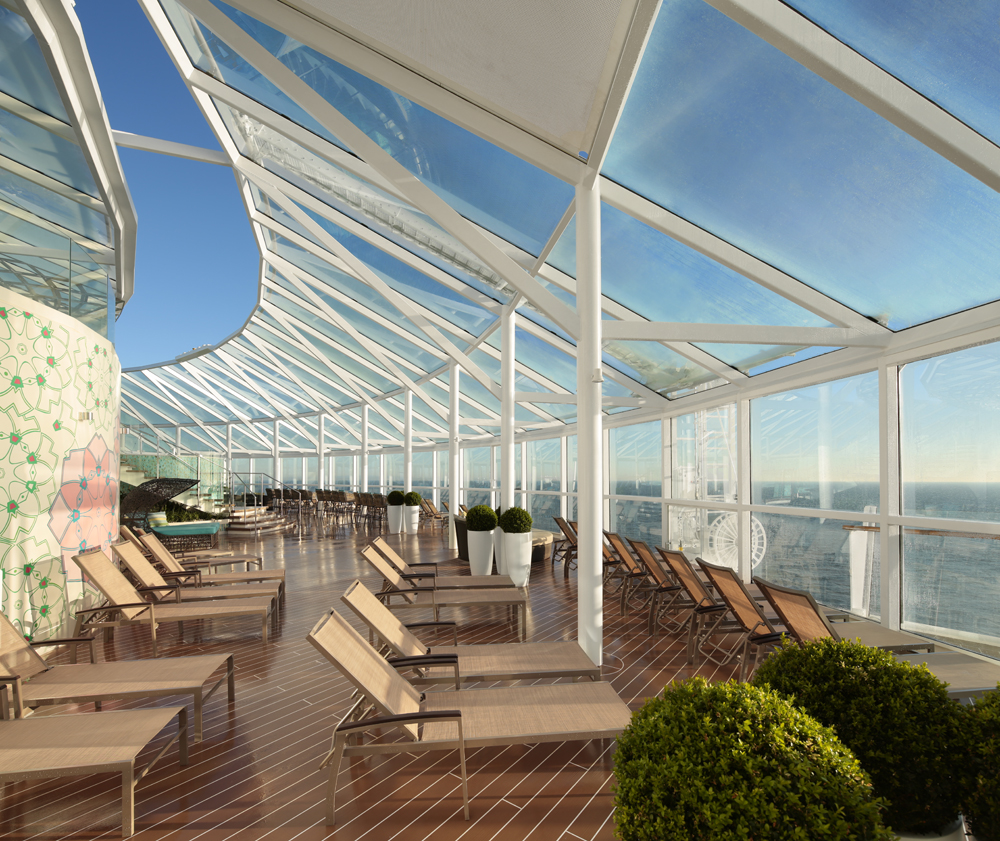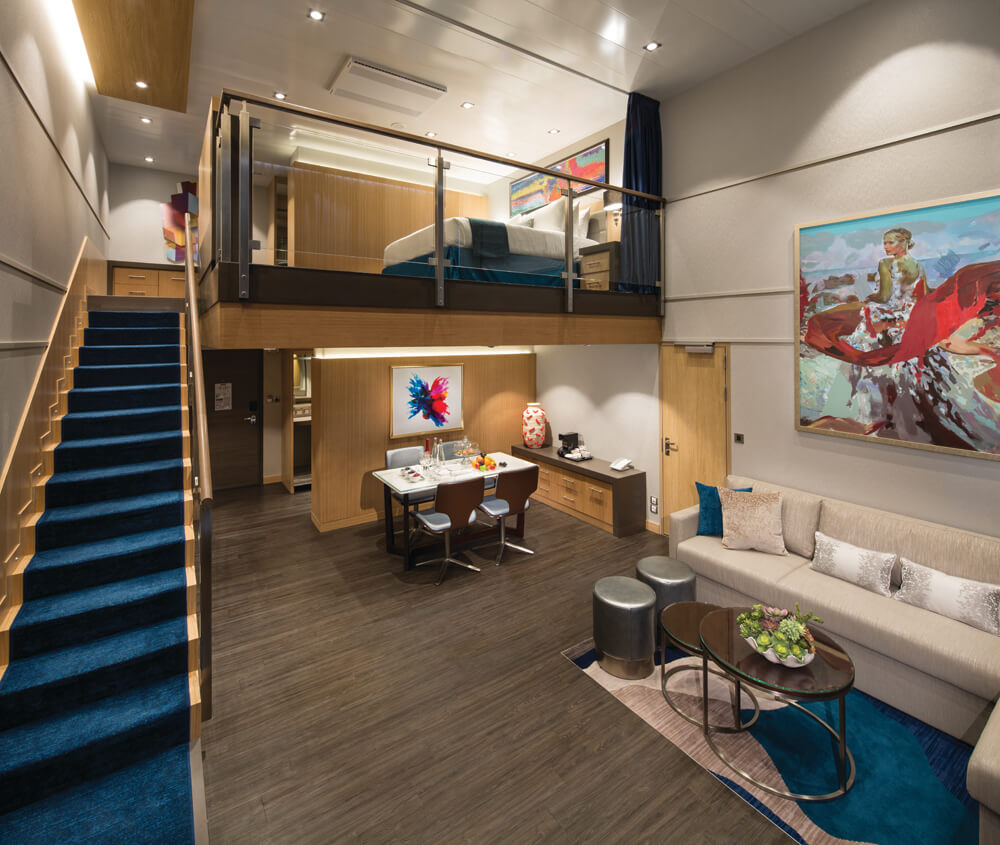 Bliss Symphony/Oasis 2024:  What's Included
Bliss Oasis 2024 takes all the fabulous features of a regular cruise and adds a naughty touch to enhance your cruising experience with the following:
• Adults 21 or older only which means…NO kids allowed!
• Open decks and pool areas are clothing optional.
• Clothing optional shore excursions.
• Meet & Greets to help you break the ice and meet new people.
• Seminars that educate and allow you to explore new areas of the lifestyle.
• Multiple play areas to meet your level of comfort and interest.
• Evening entertainment and late night dance parties in various venues.
• Themed nights to add a little extra fun to dressing up & heading out for the night.
Bliss Symphony/Oasis 2024 Pricing, Policies, and Insurance
Terms & Conditions
Payment Schedule
*Payment schedule will be adjusted accordingly as we pass the dates set below.
Deposit: Due at the time of booking
Installment: Due on or before May 1, 2023
Installment: Due on or before November 1, 2023
Final Payment: Due on or before May 1, 2024
Cancellation Policy/Fees
Up to May 19, 2023: $250.00 pp ($400.00 pp for Suites)
May 20, 2023 – Nov 15, 2023: $350.00 pp ($650.00 pp for Suites)
Nov 16, 2023 – May 13, 2024: $450.00 pp ($1000.00 pp for Suites)
After May 13, 2024: NO REFUND
* Cancellation policy dates remain the same regardless of your booking date.

Additional Policies
Additional Fees
While all cabin pricing reflects the basic cost per person, there will be an additional fee which will reflect port charges, government taxes, doc fees, gratuities and security fees. These will be as follows:
$575.00 per person for all Suites
$475.00 per person for all Staterooms
Additional Person Cabin Cost
$575.00 per person for all Suites
$475.00 per person for all Staterooms
Singles Policy
All cabins and bookings require double occupancy, one male one female.
Any person showing up at the port without their partner, may be denied access onto the ship and shall not be entitled to any sort of refund. On a case-by-case basis, Bliss Cruise may allow the individual to board with a penalty charge.
Single passengers shall be allowed on the ship in a cabin only when accompanied by a couple and staying in their cabin.
Additional Details
Booking Details
The cabin cost includes all meals, except in specialty restaurants, and basic poured drinks such as water, coffee and tea.
Beverage and amenity packages are subject to automatic gratuity charge.
Special Offers
Any cabin purchased from Bliss Cruise, or one of its Travel Affiliates, is for the cabin ONLY. Any special pricing, promotions, offers or discounts of any type offered by the cruise line for one of their regular scheduled voyages are not part of the Bliss Cruise program and will not be honored. In addition, some cabins may have limited amenities during a Bliss Cruise charter.
What Not to Pack
For the safety of our guests and crew, there are certain items that are not allowed on board. If these are found, they will be confiscated. Alcoholic beverages, illegal drugs, flammable liquids, explosives, and dangerous chemicals will not be returned. Prohibited items are at the discretion of the Chief Security Officer and the Staff Captain and include, but are not limited to:
Illegal drugs and substances
Candles, incense, coffee makers, clothes irons, travel steamers and hot plates (Items that generate heat or produce an open flame. This includes heating pads, clothing irons, hotplates, candles, incense and any other item that may create a fire hazard. NOTE: The only exception to this policy are curling irons and hair straighteners. Matches and normal lighters are allowed onboard. However "torch lighters" and novelty lighters that look like guns are not allowed onboard. Torch lighters emit a powerful concentrated flame, and are therefore prohibited.)
Electrical extension cords
Firearms and ammunition, including realistic replicas
Sharp objects, including knives and scissors*
Self-defense, including handcuffs, pepper spray, and night sticks
Alcoholic beverages** (Note: Alcoholic beverages that are purchased in ports-of-call or from shops onboard will be stored by the ship and delivered to you on the last day of the sailing.)
Please refer to the cruise line's website for the complete list of prohibited items.
* Personal grooming items such as safety razors are allowed. Scissors with blades less than four inches are allowed.
** Two bottles of wine per stateroom are allowed on embarkation day, subject to corkage fees.
Travel Insurance
We strongly recommend purchasing travel insurance for your upcoming cruise. There are hundreds of circumstances that could cause you to cancel your trip, return home early or force you to seek emergency medical treatment while traveling. Travel insurance offers coverage for unforeseen problems such as, an unexpected financial change or scheduling conflict, a cancelled flight or a serious illness. You even have the option where you can cancel for any reason.
* Cancellations must be in writing by emailing your cancellation request to  lynn@theswingercruise.com
We recommend travel insurance.
Travel Insurance
Yikes, travel insurance is not a fun topic but a lot of you have asked…
This is about what happens if you are paid, packed and ready to go… and there is a problem.
The biggest 2 reasons people take insurance are:
Trip Cancellation
Medical Expenses or Medical Evacuation
Full Ship charters are better than regular cruises in many ways, however the penalties and potential for a loss if you have to cancel is higher. Shortly after final payment most full ship charter cruises become non-refundable. That means if you have to cancel your trip not only do you have that disappointment of a cancelled vacation, but I have to tell you you don't get your money back.
Our most popular insurance is 'World Wide Trip Protector' and provides full coverage when purchased up to 21 days after your vacation purchase.
The best value just to make sure you have coverage is 'Trip Protector Lite Expanded.'
We recommend Travel Insured – Get a quote and buy insurance  
Note: this link opens a window for Travel Insured – if you have questions pleases phone our office for assistance.
Bliss Oasis 2024 – Please consider purchasing Travel Insurance
Since everyone pretty much likes me right now and I'd like it to stay that way, please consider purchasing travel insurance. Or at least don't say I didn't warn you if there is a problem.
Other coverages that take the worry out of travel:
Trip Interruption – Return air only
Trip Delay & Missed Connection coverage
Baggage Loss or Delay
Cancel for Work Reasons Options available on select policies
We strongly recommend purchasing travel insurance for your upcoming cruise. There are hundreds of circumstances that could cause you to cancel your trip, return home early or force you to seek emergency medical treatment while traveling. Travel insurance offers coverage for unforeseen problems such as, an unexpected financial change or scheduling conflict, a cancelled flight or a serious illness. You even have the option where you can cancel for any reason. We recommend Travel Insured – Get a quote and buy insurance
Why You Should book with TSC
TheSwingerCruise.com is the only agency with ALL the cruises.
TSC Expert Agents provide first-hand experience.  We have sailed on over 39 Swinger Cruises and will help you find the one that perfectly fits your style.
Our Signature 'Get Ready' program provides all the information you need before you board the ship so you can get the most out of your vacation.
We create VIP Pre-Crusie authentic emersion events.  Board the ship with a whole group of new friends.
Why book the Bliss Symphony/Oasis 2024…
The Bliss Oasis is one of the largest ships afloat. It will make the ultimate venue for a swinger cruise vacation.
Onboard you are going to find:
Amazing Outdoor Playroom! The Rooftop Terrace with video screen created the most amazing ambiance we have ever seen in an outdoor playroom.
The Bliss Oasis 2024 Cruise will be the most exciting lifestyle cruise ever!
What Past Guests Have to Say…
We love to get our flirt on! The last Bliss Cruise on the Oasis certainly provided us with the perfect atmosphere to do just that!
Thousands of other couples, all on board ready to meet, greet and party! Now that its a few years later, I can only imagine the HUGE things that they'll have in store for the ship.
When we went on a vanilla cruise, the whole ship seemed dead after 10 pm.
Bliss Cruise rocked until the weeeeee hours.  I think one night we were getting drinks at Martini bar until 4 am.  And the drinks are top shelf too!
How can we explain how amazing the Bliss Cruise was? Our two favorite things were the pool parties by day and theme party dancing at night. We made sure to hang out where ever the two sexy female DJ's were playing.
On fetish night, Courtney did the 'Black Tape Project' thing.  I have never seen her look sexier! OMG seeing my wife wearing only black tape and high heels the whole night was so liberating and fun.
Will we be back on the next Bliss Cruise?  Absolutely!!
We're in our mid-30s. We weren't sure if this cruise was for us. Brian assured us that the shorter 5-night cruise was our best choice for us.  He was definitely right on that one!
I was told to expect couples between 45-55, but we were definitely surprised at how many people around our age were on board! The ship was ROCKING!
We loved every moment of that cruise and cannot wait to get on the next Bliss Cruise!
'Must Read' Swinger Cruise Articles
We have been on over 39 full ship charters.  Here are a few articles we have written to answer your questions, calm any worries, and get you excited for the 'Best Fu@%ing Vacation!'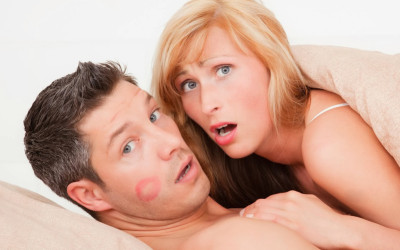 What's the first things all newbies should do?  Some people say attend a meet & greet! Go to naked speed dating! How about a seminar on spanking/squirting/dirty dancing? Here is the truth.  The #1 thing to do is to 'Have the Talk.'  An open discussion between the...
Bliss Symphony/Oasis 2024  
November 10 – 17, 2024
Explore the biggest best swinger cruise ever on Bliss Oasis 
Join nearly 6000 sexy people from all over the world.
Imagine sailing in this sensual environment, meeting sexy young swingers and having the time of your life!
Explore the sultry Caribbean by day.
Enjoy erotic theme parties every night.