Temptation Cruise 2023 – Facts at a Glance
February 11-16, 2023
1119 Cabins
Miami – Georgetown – Key West + 2 sexy days at sea!
Singles or Couples, Topless Optional, Adults Only
Temptation Cruise is good fit for: Singles, Couples, Newbies, Groups
Average age 45-55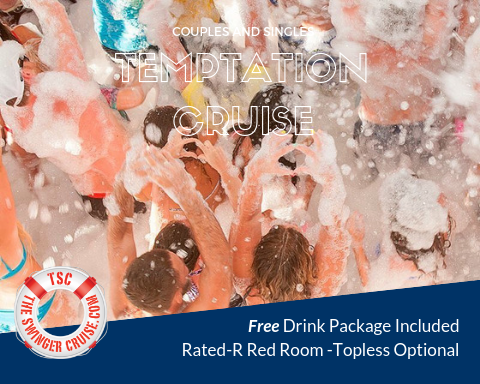 Temptation Cruise 2023 –
Why Book It?
Aboard the festival-like atmosphere of the Temptation Cruise 2023 you will find a one-of-a-kind Playground for all Grown-Ups, 21 and up
What Defines the Temptation Cruise?
A Topless-optional Pool Area:  The pool deck on our Temptation cruise will be topless-optional for fun in the sun (and no tan lines)!
NEW Clothing-optional Hotspot: Enjoy a taste of Temptation's New Experience, Temptation Grand Miches, in this sexy new indoor place-to-be!
Unprecedented Entertainment: True to Temptation's style, a pumping poolside experience is guaranteed. This onboard 'playground for adults' will offer a selection of energy-filled, high-octane poolside parties, performances, and VIP presentations.
Immersing Yourself Into the World of the Unknown: Live for the enticing atmosphere as you dive into the signature theme parties.
Pushing the boundaries: Fulfilling your elevated expectations of an adults-only cruise.
Freeing your spirit & finding your fun: Aboard Temptation Cruise 2023's floating playground at sea.
More Frequently Asked Questions…
Are Singles Allowed? Yes! This cruise is unique because it is being offered to couples AND singles.
Will There Be Playrooms on Temptation Cruise? Technically 'no', but there will be the 'Rated R Red Room'. Read on to find out what we mean…
What is the 'Rated R Red Room'? Staying with their Naughty by Nature campaign, the Temptation Cruise 2023 will include the 'Rated R Red Room'. This is a couples-only area where the atmosphere is set to create an erotic and sensual ambiance where couples can be intimate, either with their partners or those they choose to be with. They stress that this area is for consenting adults only.
Is Sex Permitted On Board in Public Areas? No, those activities are permitted only in your cabin and the 'Rated R Red Room'
Is this a lifestyle cruise? No.
Will This Cruise be Clothing-optional? Only in the Temptation Grand Hotspot in the Solarium. The outdoor pool is still Topless-only
Why is TheSwingerCruise.com travel agency offering a cruise that is not couples-only, and not a lifestyle cruise?
Adding the Temptation Cruise 2023 to our lineup is a great option because it is not the same as our other cruises. Everyone likes to experience the lifestyle. We all have a variety of flavors we enjoy in life, so offering a variety of sexy cruise options can only be a good thing. Temptation will offer a sexy brand for some, that will provide a different level of entertainment to both our long time 'Swinger Cruise' clients who are ready to try something different and to many other new clients who want a sexy vacation.
You might not know this, but not all couples in the lifestyle prefer to be clothing-optional at the pool or to have sex in playrooms. For many couples in the lifestyle, a great vacation is about fun experiences, the flirtation, and the overall adventure together as a couple.
Temptation Cruise is a great option for:
A close-knit group of friends who want to enjoy a playful yet sexy vacation option.
Singles who may not be able to come on our other sexy, couples-only cruises.
The type of couples who look to meet sexy singles.
Those couples who want something sexy and exciting, but are not yet comfortable with ideas like clothing-optional or playrooms on board the ship.
Temptation Cruise is A FantaSea Playground for Grown-Ups…
Temptation Pre-Cruise 


Welcome to the Temptation Caribbean cruise 2023 Meet & Greet. Join us on Friday February 10th, 2023 to kick off this amazing Caribbean adventure! Temptation will be hosting the event at Penthouse Riverside Wharf, a beautiful venue with amazing views of downtown Miami. Great place to meet all the sexy couples and the Temptation Crew who will be sailing with us for the next week, so don't miss out on this pre-cruise party! The purchase of your ticket includes:
Open Bar
Great Food menu
DJ/Music
Dance Floor
Dress Code: Sexy Club Wear
Price: $120 USD per person
DETAILS
Start: February 10th @ 8:00 pm
End: February 11th @ 12:00 am
Cost: Fee – $120.00 (subject to change)
OTHER
Price is: Per person
Conditions: Nonrefundable and non-transferable
VENUE: Penthouse at Riverside Wharf , 125 SW North River Dr, Miami, FL 33130, United States.
Link to book:     https://tickets.temptation-experience.com/event/temptation-caribbean-cruise-2023-meet-greet/#tribe-tickets
Hotels Nearby for guests who may be looking for options: (less than 10 mins by car, 15-20 mins walk both from the Venue and the Port)
Hyatt Regency Miami- 400 S, SE 2nd Ave, Miami, FL 33131, United States

Courtyard by Marriott Miami Downtown/Brickell Area- 200 SE 2nd Ave, Miami, FL 33131, United States

Kimpton EPIC Hotel- 270 Biscayne Blvd Way, Miami, FL 33131, United States

Aloft Miami – Brickell- 1001 SW 2nd Ave, Miami, FL 33130, United States

Hampton Inn & Suites by Hilton Miami Brickell Downtown- 50 SW 12th St, Miami, FL 33130, United States

Hotel Indigo Miami Brickell, an IHG Hotel- 145 SW 11th St Building 1, Miami, FL 33130, United States
**There are not rooms being held at any of these hotels
Temptation Cruise 2023 – Theme Parties
The theme parties onboard are curated as a great method to help the average shy couple step into expressing their inner desires. If you can, let go and let the complete fantasy of the night immerse you and your companion. We've discovered that the guests who take the time to dress in theme have a more social night which could lead to more fun (whatever that may entail).
Of course, how you dress to fit the theme is completely up to you. You could go all-out and really stand out, or simply accent your nightly outfit with something related to the theme.
Not in the mood, or not feeling up to it? That's also not a problem. This cruise is all about you and your partner doing your thing and enjoying yourselves the way you choose.
Temptation Cruise 2023 – Nightly Themes
Theme nights are designed to let the "fun" out! Customers use these themes to create an alternate persona of themselves to really cut loose and have a blast! They slip into the feeling of being someone or something else for the night. Most of our guests say that dressing in theme is half the fun, and definitely helps break the ice, leading to more connections made with new friends.
How much "theme" is necessary? That part is 100% up to you!
Guests have ranged from an entire head-to-toe ensemble in some amazing outfits down to reflecting the night's theme with a piece or accessory on their outfit.
Not necessarily into dressing up? That's not a concern either. This trip is all about doing what says "I'm having a wonderful time." with you and your partner.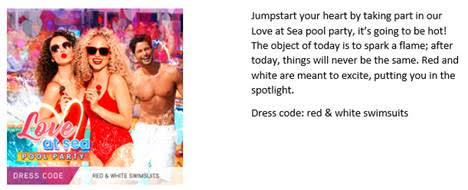 Temptation Cruise 2023 – Pool Party Themes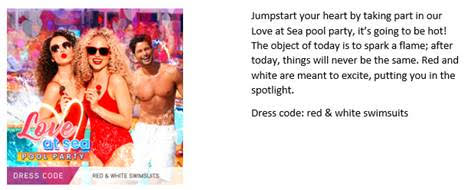 Looking for more information about Theme Nights and why we enjoy them? [Read our Theme Night FAQ]
Temptation Cruise 2023 – Itinerary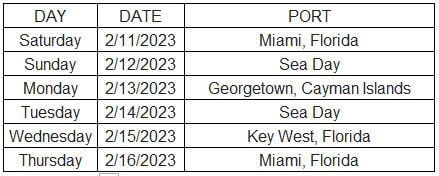 With 2 days at sea, you know the atmosphere on the Temptation Cruise 2023 will only heat up as it sails towards the beautiful stops in Geortown and Key West!
Temptation Cruise 2023 – Accommodations & Dining Information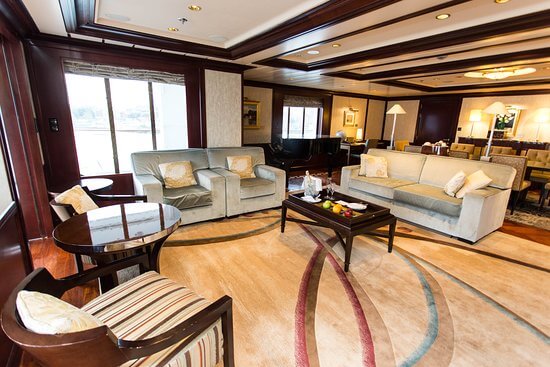 Temptation Cruise Perks Available in Penthouse Suite, Royal Suite, Celebrity Suite, & Sky Suite Categories:
Experience the "Suite Life" when you book a suite on Temptation Cruise. Suites offer even more amenities and personalized service for an exceptional cruise experience.
Dining at Luminae (not included for Aqua Class and below), an exclusive restaurant serving complimentary breakfast, lunch, and dinner
Complimentary 24-hour room service (late-night fee)
Expanded room service breakfast menu
Get on board the Temptation Cruise faster with priority check-in.
Enjoy the best seats in the house during shows and performances with reserved prime seating (where available).
Relax in style with VIP pool deck seating just for Suite Guests on Temptation Cruise
Indulge in in-room dining during breakfast, lunch, and dinner – simply order from our dining room menus.
Luxury spa bathrobes.
Look your best on Formal night with our complimentary pressing and shoeshine service.
At the end of your cruise, enjoy priority departure through our exclusive suite* departure lounge, which includes continental breakfast.
Amenities are subject to change without notice.
Temptation Cruise – Standard Staterooms all include
Two twin beds that convert to queen-size
Minibar (charges apply)
Television/ Safe
Radio
Phone
Hairdryer
Temptation Cruise 2023 – Cuisine for Every Taste
Onboard the Temptation Cruise, guests will be offered a choice of distinctive dining options that are included in their cruise fare. The Trellis Main Dining Room, Oceanview Cafe Buffet, Mast Grill, Spa Cafe & Room Service are included.
Room Service
The best time for room service? Whenever you say it is, 24-hours a day.
Temptation Cruise Specialty Dining
Our Temptation Cruise will proudly feature fabulous the wonderful specialty restaurants, Blu, Luminae, QSine/Le Petit Chef, Tuscan Grille, Sushi on Five, and Chef's Table. Be sure to make reservations when you complete online check-in or see the maitre'd when you board before the best time-slots are booked full!

Temptation Cruise 2023 – What's Included
We always want to make sure you are fully informed with what is included in your cost on a full ship charter. These amenities are different than a regular Celebrity Cruise.
The Temptation Cruise is a great value because so much is included. This means that includes all of your meals at the main dining room, buffet restaurant, and room service.
Entertainment and theme parties are included.  There will be themed pool parties by day and themed dance parties at night.
** Excursions off the ship as well as Spa treatments are some things you will want to budget a bit of extra $ for. **
**The Classic Drink Package is included for each guest with your purchase of a cabin on the Temptation Cruise 2023!**
Temptation Cruise FEATURES:
A unique topless-optional cruise concept for guests 21+
1,119 Staterooms & Suites
Many inclusive culinary options loaded with an array of delicious food for every meal and snack time.
Exclusive, sensual, adult-centered entertainment program designed by the Temptation Team to satisfy all.
Signature Spicy Theme Nights, Pumping Pool Parties hosted by Headliners, Resident DJ's & Live Performances.
Two swimming pools
This ship boasts three whirlpools for you to take a relaxing dip.
Retreat to the glass-canopied Solarium, where inspired surroundings and whirlpools promise the ultimate in relaxation.

Hit the lanes of the top-deck running track for a sunrise stroll or morning mile, with 360- degree views along the way.

A state-of-the-art fitness center, fully loaded with the latest weight systems and cardio equipment
Temptation Cruise 2023 – Entertainment Lineup
R-Rated Red Room:
Temptation is proud to announce the return of their ever-popular R-Rated Red Room experience for couples and trios. Step into the R-rated Red Room, and let your imagination run wild. This provocative area invites you to experience freedom in a sexy & sensual atmosphere at sea.
Clothing-Optional HotSpot:
So you can live the stimulating Temptation Grand Miches Resort Experience while on board the Temptation Caribbean Cruise, we'll be offering a clothing-optional hotspot for couples only for the first time ever. Feel freedom like never before in this sensual space where less is more!
Playful Workshops and Seminars:
Participate in one of our intimate and exciting workshops, for those who love to play, by specialists in the field of sexology. More information about the specific classes will be made available as we get closer to our sail date.
Other acts and events will be added as we get closer to sailing. Check back occasionally to see what new information we have about the entertainment on board!
Temptation Cruise 2023 – Pricing and Policies
To find out the current pricing of the Temptation Cruise 2023, click the "Book Now" button and choose your cabin. The pricing will be available on the next page.
Temptation Cruise 2023 – Policies
*Reservation Policy* Please read this document carefully, and follow the instructions found in the confirmation e-mail. In case you need to change, cancel or do not show-up, this reservation policy will apply.
– Initial deposit for a guaranteed reservation will be required
– Credit Cards Accepted: Visa, MC & American Express
– All Charges will appear on your bank statement as: "OPERADORA DE YATES DE CANCUN SA DE CV" or "HOTEL OP DE YATES BENITO JUA MX"
Temptation Cruise 2023 – Balance Payment Calendar:
Temptation offers payment plans unique to each reservation based on when you book. Be sure to check your Reservation Confirmation you receive from Temptation for your Payment Dates and amounts.
Most payments will be broken down something similar the following:
Deposit – due at time of booking
Payment – 30% of balance
Payment – 30% of balance
Payment – Final balance
However, if you are making a reservation a few months to sailing, your payments may be different.
Temptation Cruise 2023 – Cancellation Policy
Be sure to check your Reservation Confirmation you receive from Temptation for your Cancellation Policy
Important Notes: 
a) American Express: All American Express charges are reflected in Mexican pesos, based on the daily exchange rate. Be aware that if you pay with American Express, your card will be subject to a surcharge in Mexican pesos, according to the hotels current exchange rate, which is variable.
b) Please be advised that your bank might charge you a fee when using your credit cards (Master Card, Visa OR American Express) for international transactions.
c) On your bank statement the charges will appear as: "OPERADORA DE YATES DE CANCUN SA DE CV" or "or HOTEL OP DE YATES BENITO JUA MX"
*Requirements* Due to new Government Regulations requiring cruise liners to submit final department manifests at least 60-minutes prior to sailing, guests are requested to complete their Online Check-in no later than 5-days prior to the cruise. Guests that have not completed their Online Check-in, will be required to complete this process at the pier, 2-hours prior to the published sailing time.
Please note: All guests must be checked-in and onboard the ship no later than 60-minutes prior to the published sailing time or they will not be permitted to sail.
IMPORTANT NOTICE:
VACCINE REQUIREMENT FOR SAILING:
All sailings departing the U.S. are operating pursuant to CDC guidance. As the cruise line implements the CDC guidance, Celebrity Cruises now requires all guests to be fully vaccinated prior to sailing. This means all guests must have received all approved COVID-19 vaccine doses at least 14 days prior to this sailing. Regarding mixed vaccinations, currently the CDC does not recognize any mixed combination of COVID-19 vaccines as fully vaccinated. As a result, for sailings departing from the US, to be recognized as fully vaccinated, guests 12 years of age and older, must complete a vaccine series with products from the same manufacturer. All guests must be able to show proof of vaccine in it's original form at the port during check in and this may also be required prior to boarding. The cruise line is not accepting photos or photocopies of the original vaccination card. Certificate of Recovery(s) and/ or doctor's note(s) will not be accepted. *As of September 3, 2021, the government of the Bahamas will require all guests to be fully vaccinated in order to enter the country by air or sea. This will include guests traveling on a cruise ship. The health and safety of our guests is our and the cruise line's highest priority, and the cruise line will continually evaluate the health and safety protocols and policies – including the requirement for COVID vaccinations as a condition to cruising. Vaccines that are fully approved or authorized for emergency use by the Food and Drug Administration (FDA) or the World Health Organization (WHO) are accepted. Sputnik V and CanSino are not accepted Covid-19 vaccines. These and other restrictions or policies may be subject to change.
The cruise line and the world health organizations will determine health protocols for cruise sailings.
The current ongoing global health and safety surrounding the impact of epidemics, pandemics and viral outbreaks and specifically, the COVID-19 outbreak, including its effect on the ability to operate a 100% full ship sailing may affect specific cabin categories on this charter. In the event the cabin category booked is affected and cannot be occupied the following options will be made available, A) Upgrade to an available cabin category paying the corresponding amount for such upgrade. B) Receive a Future Cruise Credit for a future Original Group Charter or C) Full refund of the monies paid for the cabin affected.
Due to evolving health protocols, imagery and messaging may not accurately reflect onboard and destination experiences, offerings, features, or itineraries. These may not be available during your voyage, may vary by ship and destination, and may be subject to change without notice.
Compliance with Government Orders and CDC Health Protocols:
Original Group/Desire Cruises and all Cruise Carriers shall have the absolute right and obligation, without any liability for compensation to the Guest of any kind, to comply with governmental orders, recommendations, or directions, including but not limited to those pertaining to health, security, immigration, customs and/or safety.
Guest hereby agrees to comply with any and all health, security, immigration, customs and/or safety requirement imposed, and hereby waives, releases and discharges Original Group/Desire Cruises and all Cruise Carriers from any legal action, claim, complaint and/or damage, present or future, that may arise from not complying with such requirements.
In the case of quarantine, the Guest agrees to bear all risks, losses and expenses caused thereby and will be charged for maintenance, payable day-by-day, if maintained on board the vessel for such period of quarantine. The Guest acknowledges and assumes all risks and losses occasioned by delay or detention howsoever arising.
Costs connected with embarkation or debarkation of Guests and/or baggage and costs of transfer between vessel and shore as a result of the circumstances enumerated but not limited in this paragraph must be borne by the Guest.
*Credit Cards Safety* At www.originalcruises.com we want you to feel safe and secure booking your trip with us online. For this very reason, we use Secure Socket Layer (SSL) technology to encrypt your credit card and other important information while making your reservation. The process of encryption prevents unauthorized viewing of your information, as it is securely transmitted over the Internet. Once received, your credit card information will not be transmitted over the Internet again.
*Travel Documents* Your final travel documents will be e-mailed to you as soon as we receive FINAL payment. Please check your documents for accuracy immediately upon receipt. Call Original Cruises immediately if you have any questions. Original Cruises reserves the right to charge processing fees in the event of refunds, cancellations or additional services. Should a dispute occur, charge-backs will be reviewed on an individual basis. You will be charged/billed for all accumulated costs involved, taking into consideration our liabilities, policies & responsibilities.
*Disclaimer of Liability* Original Cruises is acting only as an agent for suppliers in selling travel related services, or in accepting reservations for services that are not directly supplied by Original Cruises (such as air & ground transportation, hotel accommodations, meals, tours, cruises, etc.).
Original Cruises, therefore, shall not be responsible for breach of contract or any intentional or careless actions or omissions on part of such suppliers, which result in any loss, damage, delay, injury or death to you or your travel companions or group members. Unless the term "guaranteed" is specifically stated in writing on your ticket, invoice or reservation itinerary, we do not guarantee any of such suppliers' rates, bookings, reservations, connections, scheduling or handling of personal effects.
Original Cruises shall not be responsible for any injuries, damages or losses suffered by any traveler in connection with terrorist activities, social or labor unrest, mechanical or construction failures or difficulties, diseases, local laws, climatic conditions, criminal acts or abnormal conditions or developments or any other actions, omissions or conditions outside the control of Original Cruises.
Travelers assume complete and full responsibility for, and hereby release Original Cruises, from any responsibility in: checking and verifying any and all Passports, Visas, vaccinations, or other entry requirements of each destination, and all safety or security conditions at such destinations, throughout the length of proposed travel.
For information concerning the possible dangers in international destinations, contact the Travel Advisory Section of the U.S. State Department.
For medical information, call the Public Health Service. By embarking upon his/her travel, the travelers voluntarily assume all risks involved in such travel, whether expected or unexpected.
Travelers are warned of such risks and are advised to obtain appropriate insurance coverage against them. Traveler`s retention of tickets, reservations or bookings after issuance shall constitute consent to the above, and an agreement on his/her part to convey the contents hereto to his/her travel companions or group members.
We recommend travel insurance
Travel Insurance
Yikes, travel insurance is not a fun topic but a lot of you have asked…
This is about what happens if you are paid, packed and ready to go… and there is a problem.
The biggest 2 reasons people take insurance are:
Trip Cancellation
Medical Expenses or Medical Evacuation
Full Ship charters are better than regular cruises in many ways, however the penalties and potential for a loss if you have to cancel is higher. Shortly after final payment most full ship charter cruises become non-refundable. That means if you have to cancel your trip not only do you have that disappointment of a cancelled vacation, but I have to tell you you don't get your money back.
Our most popular insurance is 'World Wide Trip Protector' and provides full coverage when purchased up to 21 days after your vacation purchase.
The best value just to make sure you have coverage is 'Trip Protector Lite Expanded.'
We recommend Travel Insured – Get a quote and buy insurance  
Note: this link opens a window for Travel Insured – if you have questions pleases phone our office for assistance.
Please consider purchasing Travel Insurance
Since everyone pretty much likes me right now and I'd like it to stay that way, please consider purchasing travel insurance. Or at least don't say I didn't warn you if there is a problem.
Other coverages that take the worry out of travel:
Trip Interruption-Return air only
Trip Delay & Missed Connection coverage
Baggage Loss or Delay
Cancel for Work Reasons Options available on select policies
We strongly recommend purchasing travel insurance for your upcoming cruise. There are hundreds of circumstances that could cause you to cancel your trip, return home early or force you to seek emergency medical treatment while traveling. Travel insurance offers coverage for unforeseen problems such as, an unexpected financial change or scheduling conflict, a cancelled flight or a serious illness. You even have the option where you can cancel for any reason. We recommend Travel Insured – Get a quote and buy insurance
What to Expect On Temptation Cruise 2023
Provocative Open-minded Atmosphere
Sensual Adult Entertainment
Rated-R Red Room (YES! use your imagination)
NEW! Clothing-optional HOTSPOT!
Theme Parties – Headliner DJ's and Live Music
Free Drink Packages Included
What Past Guests Have to Say…
"Dining on past cruises was always hit or miss with us. Sometimes we didn't like the people we were sat with, other times the waitstaff was not stellar.
Never had this issue for any lifestyle charter we've taken.
The Open seating allows my husband and I to find our 'Lucky 8'. Meaning get a large group of our new friends together and start the night at dinner, then move to a more secluded area for a nightcap!"
"I'll be honest, this was our first cruise of this kind. On the first night, I felt a little odd being in my Theme night outfit, but after I saw how many people were dressed up too, I definitely felt a lot more comfortable to let loose.
By the next night, I had absolutely no issues really getting into the theme and having fun, looking sexy but still kind of silly. I used the outfit as an icebreaker to chat with so many more people. So many people were coming up to us and complimenting me on it.
We met so many new friends that night!"
.
"The first time we booked we weren't sure if we would fit in. We are in our mid 30's and Lynn assured us that our desire for the finer things in life would be the key to fitting in with this group. She was right!
We expected couples age 45-65 and we were surprised how many young couples there were!  We loved every moment of that cruise and cannot wait to get on the Temptation Cruise in 2023."
Why You Should book with TSC
TheSwingerCruise.com is the only agency with ALL the cruises.
TSC Expert Agents provide first hand experience.  We have sailed on over 23 Swinger Cruises and will help you find the one that perfectly fits your style.
Our Signature 'Get Ready' program provides all the information you need before you board the ship so you can get the most out of your vacation.
We create VIP Pre-Crusie authentic emersion events.  Board the ship with a whole group of new friends.
'Must Read' Swinger Cruise Articles
We have been on over 37 full ship charters.  Here are a few articles we have written to answer your questions, calm any worries, and get you excited for the 'Best Fu@%ing Vacation!'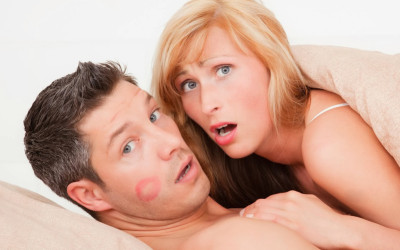 What's the first things all newbies should do?  Some people say attend a meet & greet! Go to naked speed dating! How about a seminar on spanking/squirting/dirty dancing? Here is the truth.  The #1 thing to do is to 'Have the Talk.'  An open discussion between the...
Temptation Cruise 2023
February 11 – 16, 2023
A FantaSea Playground for Grown-Ups!
Join the Temptation Cruise for its next sailing from Miami, Florida.
Hitting some beautiful ports along the way, plus 2 sexy days at sea.
Cool off at the pool by day, heat up with sexy theme parties at night!