Desire Barcelona Pre-Cruise – Facts at a Glance
April 25 – 28, 2018
You can book a 1, 2 or 3 night stay.
We are getting a group of our sexy like minded friends together for an exploration of the Gothic Quarter prior to the Desire Barcelona – Rome Cruise.
This is an invitation to our VIP clients to join us.  There is no event fee.  Just our delightful organization and friendly couples.
All tours, meals and drinks are a la carte and at your own cost.
To RSVP please fill out the form to let us know you are coming, then make your reservation directly with The Wittmore – Adults Only Luxury Boutique Hotel.  [Find Out More]
The Perfect Barcelona Experience
I'm getting back to my roots of just simply enjoying the destinations we are visiting with sexy like minded people.  This is a casual event. It's not about bigger it's about quality. This is my invitation to you. Please join me and share my passion as I explore the Gothic Quarter and the Best that Barcelona has to offer.
My planning skills are being offered to my VIP clients and friends at no additional cost.  My gift to you for 2018 is sharing the art of truly experiencing a destination.  Join me in the perfect location before we set sail on the Barcelona – Rome Cruise.
All accommodations, meals, tours and transportation are the responsibility of each individual guest.
Our delightful, boutique, 4-star hotel is located in the Heart of the Gothic Quarter.
Lets get together…
We want you to be entertained, in ways you love to be entertained…
I'm bursting with great recommendations for Barcelona and welcome your suggestions.  Lets plan to share the following meals together:
Welcome Dinner –  If you are in Barcelona on Wednesday, April 25 join me for a welcome to Barcelona Dinner.($)
Flamenco & Tapas: One night we will organize a group Flamenco Show and Tapas Dinner in the Gothic Quarter ($) with heart-pounding Flamenco entertainment and an authentic Tapas Dinner. ($)
Late Night on Las Ramblas : One night of late exploration on Las Ramblas. We will have one of our favorite lifestyle host couples leading the fun.
Tours that accentuate the Sensual
Engage your senses and sensuality by choosing the perfect tours
We would like to recommend that you consider the following tours:
Segways ($)
Foodies Tour of Boqueria Market ($)
Gaudi Tour of Sagrada Familia ($)
First Class Transportation
We recommend using the hotel concierge to arrange a Private Car transfer from Barcelona Airport (BCN) Airport to The Wittmore. ($)
($) indicates there is an additional cost for this activity.
Barcelona Pre-Cruise
Our pre-cruise events are special.  They are about more than a great destination with meticulously curated activities.  These events are specially crafted to help you get to know other couples and deepen the connection you have with your partner. For this experience we choose hotels in the perfect neighborhood.
Get ready to form lifelong friendships while we explore the sensual side these magnificent destinations.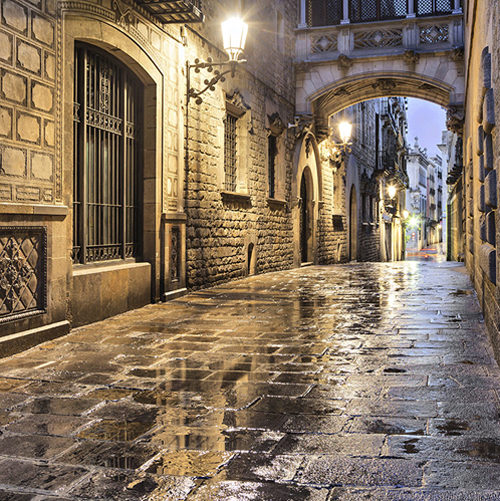 Gothic Quarter
We have explored every inch of the seductive Gothic Quarter and will lead you to a few of our favorite places. Be prepared to be enchanted and transported back in time wandering these ancient streets.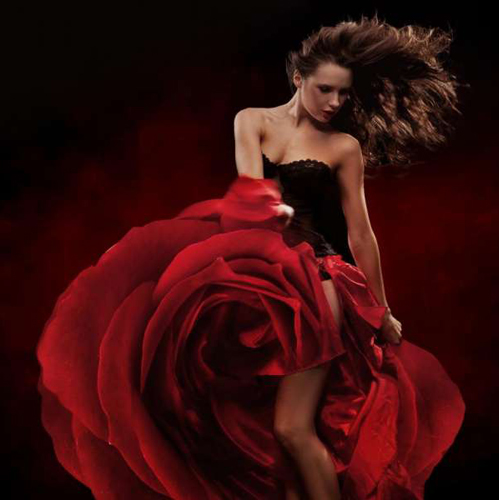 A Night of Flamenco
Feel the pulse of Barcelona. We have one very special evening planned to include an arousing show of music and dance followed by traditional tapas in El Born district of Barcelona. ($)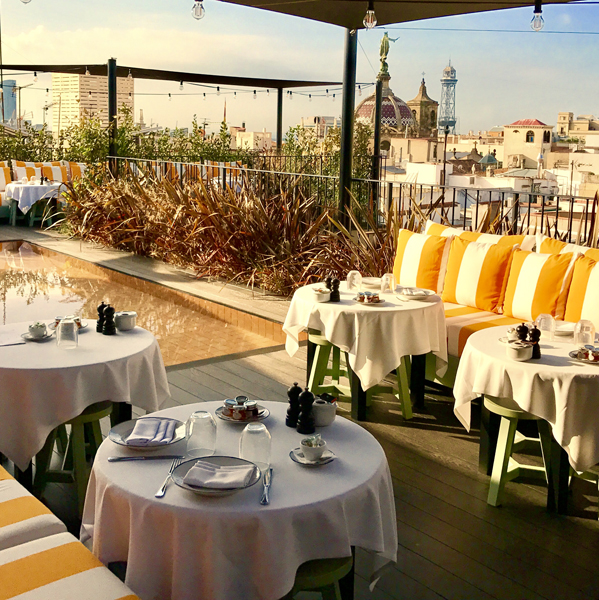 Spectacular Roof Top
You can choose to party the night away with a late night excursion on Las Ramblas or join our group for a more intimate evening of cocktails and conversation on our hotel's spectacular roof top bar.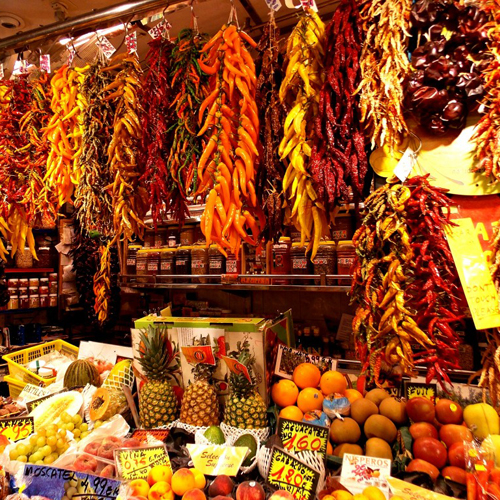 Foodies Tour of Boqueria Market
La Boqueria, is simply the most spectacular market we have ever experienced. This hub of Catalan culture is the back drop for a must do foodies tour.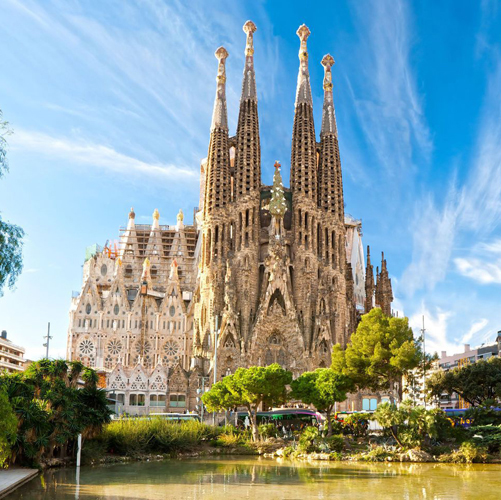 Gaudi Tour of Sagrada Familia
Explore the symbol of Barcelona with this tour. Skip the line to enter the cathedral and discover, with your guide, the most amazing work signed by the most famous Spanish architect Antoni Gaudi.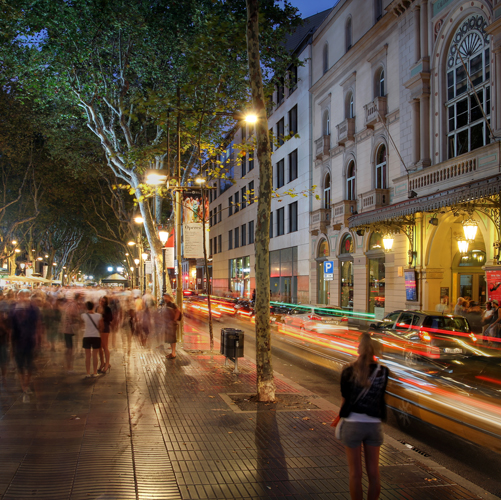 Night Time on Las Ramblas
One night of late exploration on las Ramblas. We will have one of our favorite lifestyle host couples leading the fun.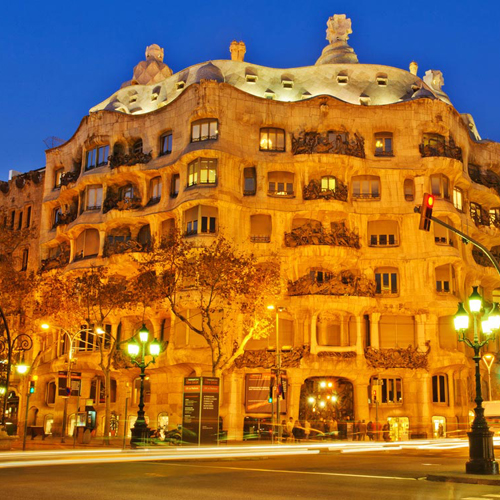 Famous Gaudi Architecture
Barcelona is the center of modernist architecture like Gaudí's La Pedrera.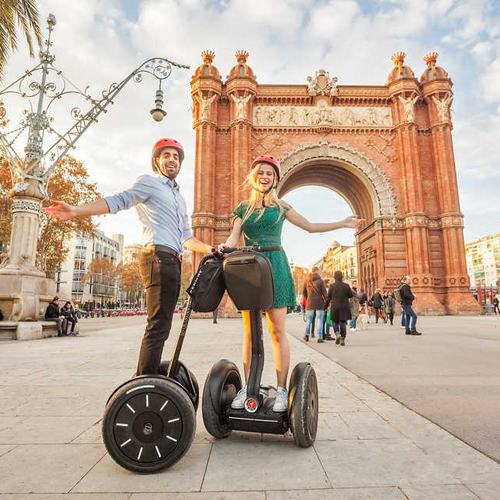 Segway Barcelona
We have a tradition of offering a segway tour in every destination we explore. It's a fun, and informative way to breeze through Barcelona.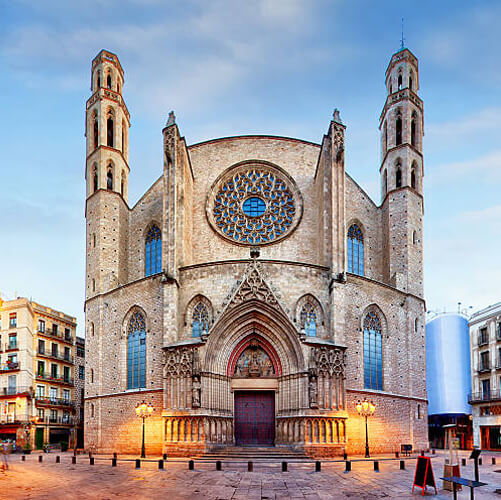 Santa Maria del Mar
As you explore the Gothic quarter you should plan a visit to this impressive cathedral. For a truly gothic experience visit when the crypt is open beneath the church alter or climb to the roof top for stunning views.
'Must Read' Swinger Cruise Articles
We have been on over 23 full ship charters.  Here are a few articles we have written to answer your questions, calm any worries, and get you excited for the 'Best Fu@%ing Vacation!'
Swinger Cruise Balcony: Those three words certainly brought an imagine into your mind.  Probably an image that even made you smile.  Couples Cruise ran an awesome newsletter that contained a list we just had to share! We agree that these reasons match our top reasons...
read more
Barcelona VIP Pre-Cruise 
April 25-28, 2018
Explore the beauty of Barcelona with us before the Desire Cruise.
Make new friendships that will last .
This exclusive event is limited to 25 couples
Imagine exploring the sensual side of Barcelona.
Explore the historic sites by day.
Enjoy the best scenic rooftop and a glass of wine by night.