Next explore an Exotic Event or Resort Vacation…
We offer meticulously curated lifestyle adventures. Each one designed provide you with more than you expect.
You will feel transformed as you step into the luxury of the Orient Express style Belmond Hiram Bingham train bound to Machu Picchu. Imagine traveling in the company of some very special people, couples just like you who have chosen to really live life to the fullest. It's clear you are doing more than checking things off your bucket list. You are developing friendships that can last a lifetime, exploring erotic fantasy and visiting the places that many others only dream of! Here are the next 3 not to miss events! View all our events here…
What Our Clients Are Saying…
All the trips look sexy, and we didn't know which would be right for us. What a cool feature to be able to chat online with one of the the The Swinger Cruise expert agents. She was able to guide us to a resort with a fun group that matched our interests and 'speed' perfectly. Richard & Kim
We have prominent positions in our home community and discretion is very important to us. We keep our lifestyle activities private. We chose to work with The Swinger Cruise because of their polished professional approach. We have complete trust in working with our TSC agent. Happy Couple
We were nervous about our first lifestyle vacation. Our agent was helpful choosing just the right cabin and then offered an awesome '100 day Get Ready' program. We were informed about everything! From little known places to shop for theme party outfits, tips for getting the most out of the ship board happenings and the inside scoop on the best meet and greets for new couples. We knew what to do every step of the way. Thank you for making us feel so ready! Haley & Brandon
The inside scoop on The Swinger Cruises and the lifestyle
What do you want to know? We probably have an article written about that exact topic. Our blog features everything from the inside scoop on Swinger Cruises, tips for the lifestyle, information on swinger resorts, events and vacations.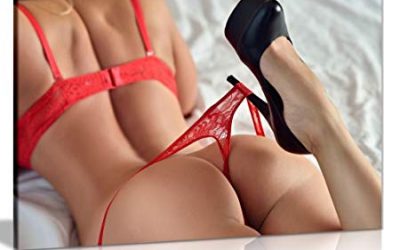 During the next few weeks we will see the launch of FOUR new cruises! Temptation Cruise February 11-16, 2021 Paris-Normandy River Cruise August 3-10, 2021 - [Book Now] Bliss Cruise for Spring 2022 Bliss Cruise Fall 2022 Pre-Book Your Cruises - VIP Priority ListFive...
read more
TSC Agents are ROCKSTARS
in the lifestyle travel industry. We have seen them in our favorite publications and the good new is getting around…

Because Experience Counts!
We have been making couples happy with the perfect vacations since 1998. We are bonded and insured professional travel agents.
Couples Have Traveled with us Since 1998