Hedonism, Negril Jamaica – Facts at a Glance
Negril, Jamaica
280 Suites & Rooms
Negril is located on the west end of Jamaica
This resort is open to Couples & Singles.  Nude or Prude/Clothing Optional
This cruise is good fit for anyone with an adventurous mind. Newbies, Open Minded Adventurous Couples, Swingers, Kinksters
Average age 21-85 – all are welcome!
To View Prices Click 'book now'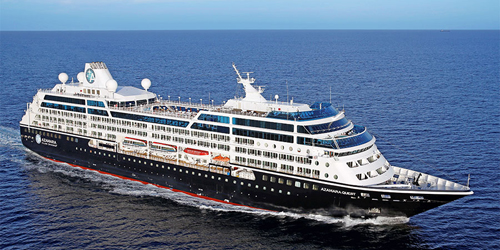 Hedonism Resort
Hedonism II was the original resort with the natorious reputation. As any swinger lifestyle couple and there is a good chance they would tell you Hedo II is the best swinger resort. While public sex is not approved, the guests at hedo 2 find a way to be sexy all day and all night. Wild orgies? You might find them in the privacy of a guests room… Playrooms? Yes!  They now have a playroom called the 'Romping Shop'
People travel to Hedonism II from all corners of the world to live out their fantasies, to escape their inhibitions, to play. Life is too short. Do it now, before later becomes never.
Your Pleasure Is Our Passion!
Hedonism II Theme Nights
MONDAY- JAMAICA NIGHTA Jamaica themed party. Dress in the Jamaican colors Black, Green & Gold.
TUESDAY – BARE AS YOU DARE GLOW POOL PARTYDance under the stars and light up the night with all things glowing, blinking and flashing. Make a splash in your sexiest swimwear.
WEDNESDAY – FETISH NIGHT LEATHER & LINGERIEOne of the biggest and best event nights! Dress in leather & lingerie or whatever fetish you want to explore, then prepare to indulge your fetish fantasies.
THURSDAY – TOGA & FOAM PARTYOne of our most popular theme nights at Hedonism II, dress in your sexy toga for dinner, sign-up in the day to be a part of our talent show then hit the disco after our Toga Parade & Contest for our foam party at 11pm. Get slippery and wet in this high energy atmosphere. Dress Code – swimsuits or Togas.
FRIDAY – ROCK STAREver wanted to be a rock star? Live out the fantasy in this fun filled theme night.
SATURDAY – HATS & HEELSYou can leave your hat on, but what else? Wear fedoras, heels and anything in between.
SUNDAY – HEDONISTIC SCHOOL GIRLBreak all the rules you never could! Wear your short plaid skirts. Principals, nerds, and jocks you can join in the education, too.
Hedonism II Resort Details
Hedonism II What's Included
All Your Meal
Dining Terrace, Signature buffet, offering a wide selection of local and international inspired cuisine
Pastafari
Harrysan
Flame
Beach grill.
The talented culinary team at Hedonism II ensures every meal is memorable. For an even more intimate private dining affair, opt for an impeccable private dining experience on the beach, surrounded by candles and listening to the ocean.
No reservations are required for any of our restaurants
All Open for dinner 6:30pm – 9:30pm
Semi-Formal (tailored shorts allowed)
All Closed Fridays
PREMIUM DRINKS
We have 5 fully stocked bars featuring premier top shelf brands, including Grey Goose, Tito's, Patron, Crown Royal and even Fireball. Experience a classic martini or one of our signature cocktails created specially by our experienced mixologists. The local Red Stripe is always on tap as well as our famous pina colada with a rum float. Enjoy a mimosa for breakfast or a long chilled glass of sparkling wine before dinner.
In the Water:
Scuba Diving
Hobie Cat
Windsurfing School
Sunfish Sailing
Snorkeling
Kayaks
Paddleboards
Reserve by visiting our Tour Desk upon arrival.
Our land activities include:
Lighted tennis courts
Tennis clinics with pros
Volleyball
Basketball
Shuffleboard
Table Tennis
Secluded hammocks
Games room
Reading room
Outdoor games area
Gaming Lounge
Badminton
Complete Fitness Center
Cool out gazebos
Hedonism Resort
We recommend travel insurance.
Travel Insurance
Yikes, travel insurance is not a fun topic but a lot of you have asked…
This is about what happens if you are paid, packed and ready to go… and there is a problem.
The biggest 2 reasons people take insurance are:
Trip Cancellation
Medical Expenses or Medical Evacuation
Full Ship charters are better than regular cruises in many ways, however the penalties and potential for a loss if you have to cancel is higher. Shortly after final payment most full ship charter cruises become non-refundable. That means if you have to cancel your trip not only do you have that disappointment of a cancelled vacation, but I have to tell you you don't get your money back.
Our most popular insurance is 'World Wide Trip Protector' and provides full coverage when purchased up to 21 days after your vacation purchase.
The best value just to make sure you have coverage is 'Trip Protector Lite Expanded.'
We recommend Travel Insured – Get a quote and buy insurance  
Note: this link opens a window for Travel Insured – if you have questions pleases phone our office for assistance.
Please consider purchasing Travel Insurance
Since everyone pretty much likes me right now and I'd like it to stay that way, please consider purchasing travel insurance. Or at least don't say I didn't warn you if there is a problem.
Other coverages that take the worry out of travel:
Trip Interruption – Return air only
Trip Delay & Missed Connection coverage
Baggage Loss or Delay
Cancel for Work Reasons Options available on select policies
We strongly recommend purchasing travel insurance for your upcoming cruise. There are hundreds of circumstances that could cause you to cancel your trip, return home early or force you to seek emergency medical treatment while traveling. Travel insurance offers coverage for unforeseen problems such as, an unexpected financial change or scheduling conflict, a cancelled flight or a serious illness. You even have the option where you can cancel for any reason. We recommend Travel Insured – Get a quote and buy insurance
Why go to Hedonism
Hedonism II breaks the boundaries of other Lifestyle-friendly, clothing optional resorts. Here, there's never too much of a good thing. People travel from far and wide to live out their fantasies and escape their inhibitions. Leave the mundane day-to-day behind, explore yourself as you explore the sensual and liberating environment of Hedonism II Negril, Jamaica.
At Hedonism you can:
● Sleep in and stay up late.
● Give up counting calories.
● Have a drink before noon.
● Dine in shorts.
● Talk to strangers.
● Don't make your bed.
● Go skinny dipping.
● Don't call your mother.
● Let your hair down.
Hedonism II is a sandbox for your inner child, and nourishment for the mind, body, spirit, and soul. With absolutely everything included in one upfront price, you never have to think about money—not even tips—just what to do next…And, if you desire – with whom!
The southern caribbean itinerary for the SDC Caribbean Swinger Cruise is FABULOUS!
What Past Guests Have to Say…
The quality of the dining on Azamara is second to none!  Our favorite was the Chef Table Dinner.
We took full advantage of all the gourmet offerings and started a new tradition by turning the "afternoon tea" into a the kick of for our afternoon room party! We stocked up on sweet and savory provisions from the tea-trolly, got a few bottles of champagne and hosted quite the fete!
We loved the theme parties on our last cruise with SDC.
One thing that made it special was that everyone was dressed up beautifully.  We felt really special to be included in such an amazing group. There were so many possibilities.  Mrs says she never felt sexier.
It was so exciting to be part of such a vibrant group of people all dancing sexy and having fun.
The first time we booked we weren't sure if we would fit in. We are in our mid 30's and Lynn assured us that our desire for the finer things in life would be the key to fitting in with this group. She was right!
We expected couples age 45-65 and we were surprised how many young couples there were!  We loved every moment of that cruise and cannot wait to get on the SDC Caribbean Swinger Cruise!
Why You Should book with TSC
TheSwingerCruise.com is the only agency with ALL the cruises.
TSC Expert Agents provide first hand experience.  We have sailed on over 23 Swinger Cruises and will help you find the one that perfectly fits your style.
Our Signature 'Get Ready' program provides all the information you need before you board the ship so you can get the most out of your vacation.
We create VIP Pre-Crusie authentic emersion events.  Board the ship with a whole group of new friends.
'Must Read' Swinger Cruise Articles
We have been on over 23 full ship charters.  Here are a few articles we have written to answer your questions, calm any worries, and get you excited for the 'Best Fu@%ing Vacation!'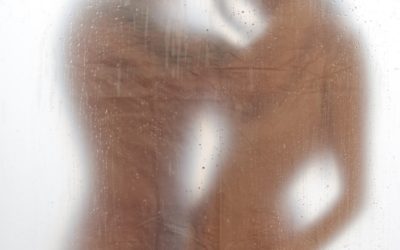 Wondering about the "ins and outs" on swinger cruise playroom etiquette?   We, at The Swinger Cruise, are happy to break down the basics of playroom etiquette. If you've been on a lifestyle cruise, resort based vacation or attended a club then you know what a playroom...
SDC Caribbean Swinger Cruise on Azamara Quest 
December 9-16, 2017
Explore the beauty of the Southern Caribbean on the SDC Caribbean Swinger Cruise San Juan, Puerto Rico.
Join 343 beautiful couples from all over the world.
Imagine sailing in this sensual environment.
Explore the sultry Caribbean by day.
Enjoy erotic theme parties every night.