LLV Aphrodisiac River Cruise – Facts at a Glance
August 12 – 19, 2023
64 Cabins
Amsterdam to Basel on the Rhine River.  This cruise touches Germany, Holland, France & Switzerland.

Couples Only, Full Ship Charter

This cruise is good fit for: Newbies, Open Minded Adventurous Couples, Swingers
Average age 45-65
Click 'Book Now' For Pricing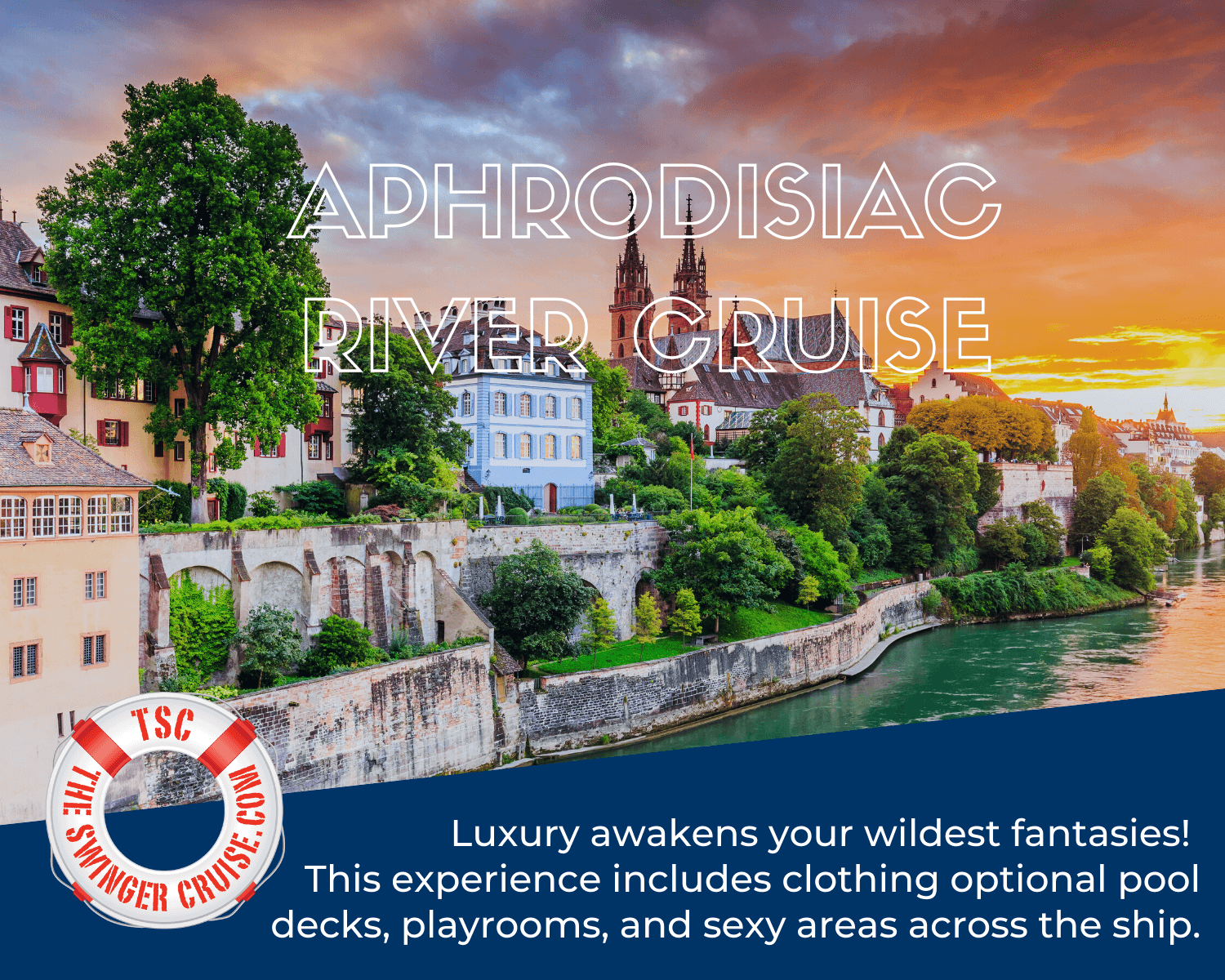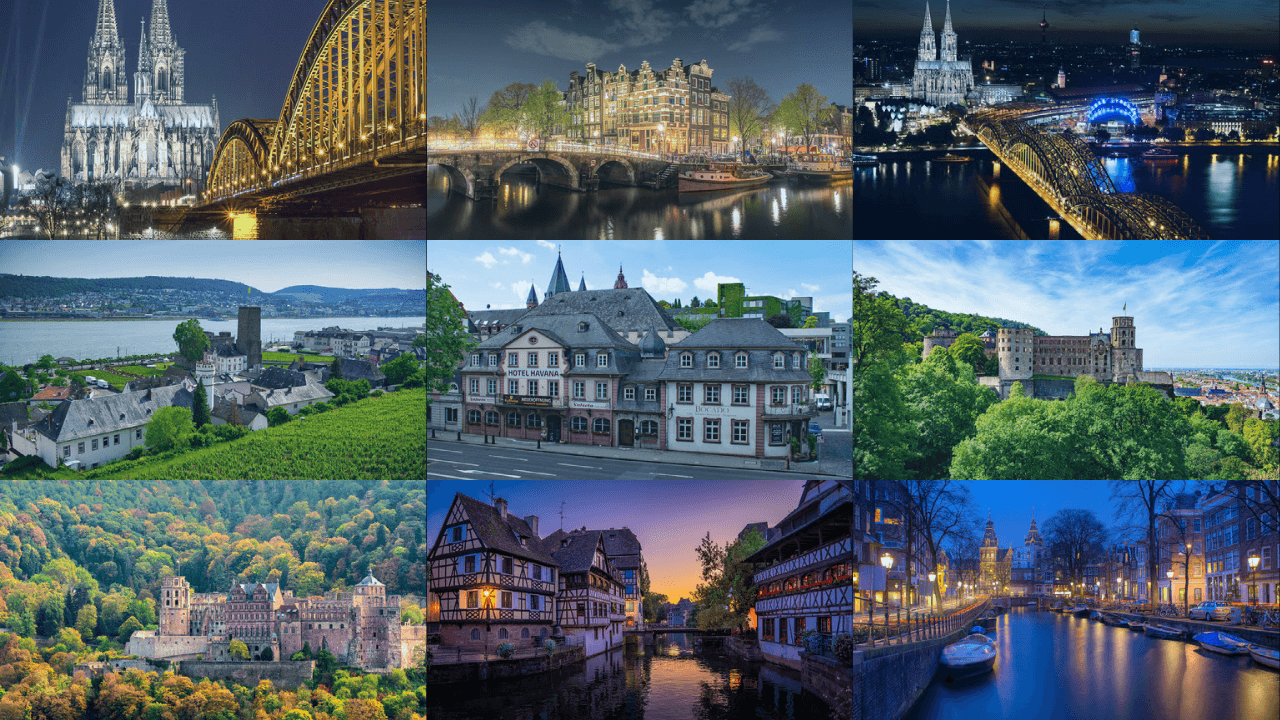 LLV Aphrodisiac River Cruise – Itinerary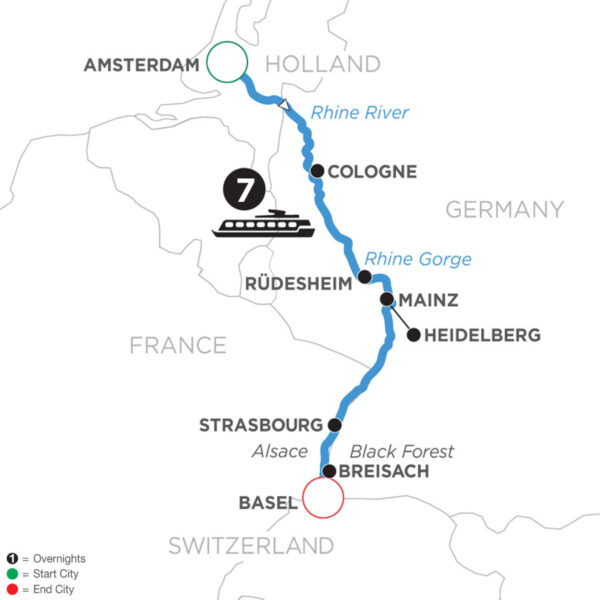 Highlights 
LLV Aphrodisiac River Cruise begins in the erotic city of Amsterdam, Holland. Cruising through its famous canals along the elegant Grachten, visiting Cologne, Germany—a 2,000 year-old city known for its Gothic-style architecture and its famous twin-spired cathedral, surrounded with many shops, cafés, and taverns.
LLV Cruise will be spilling passion throughout the dramatic Rhine Gorge—offering you the most beautiful view of the Rhine River where ancient castles stand on cliffs 400 feet above the water.
We will sail to the charming wine town of Rüdesheim continuing to Mainz, Strasbourg, France, to the lovely La Petite France district with its quaint shops, delightful bistros, and peaceful waterfront promenade. Stoping in Breisach, Germany, the gateway to Germany's Black Forest, with unrivaled natural beauty in the area best known for Black Forest ham, cherry cake, and the cuckoo clock.
Day 1 Amsterdam (Embarkation):
Onboard welcome reception
Day 2 Amsterdam:
Canal cruise
Day 3 Cologne:
Choice of Cologne highlights walking tour, or Jewish Heritage walking tour or bike with your Adventure Host
Day 4 Rhine Gorge-Rüdesheim:
Scenic cruise through the Rhine Gorge; visit Siegfried's Mechanical Musical Instrument Museum in Rüdesheim or hike in the vineyards with your Adventure Host
Day 5 Mainz. Excursion to Heidelberg:
Choice of guided walk in Mainz with a visit to the Gutenberg Museum-or a guided tour of Heidelberg Castle, see the Great Vat, or a hike up Philosophers' Way
Day 6 Strasbourg:
Choice of guided sightseeing, visit the La Petite France district and the Gothic cathedral, or bike with your Adventure Host
Day 7 Breisach:
Choice of excursion to Black Forest, or visit to a local winery in Breisach
Day 8 Basel (Disembarkation):
Your cruise ends this morning
LLV Aphrodisiac River Cruise – Accommodations & Dining Information
Our ship for the Paris Normandy Swinger Cruise is the Avalon Tapestry II.
This ship features two full decks of Panorama Suites with Wall-to-Wall Panoramic Windows that transform the living space into a unique Open-Air Balcony.
With 200 square feet, Panorama Suites are more than 30% larger than the industry standard.
On-board amenities and services include complimentary free Wi-Fi, a spacious Sky Deck with shade system, whirlpool and the delightful Sky Bistro for al-fresco lunches of light grill fare.
LLV Aphrodisiac River Cruise – Ship & Stateroom Details
Panorama Suite – 200 SQ. FT.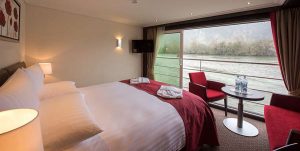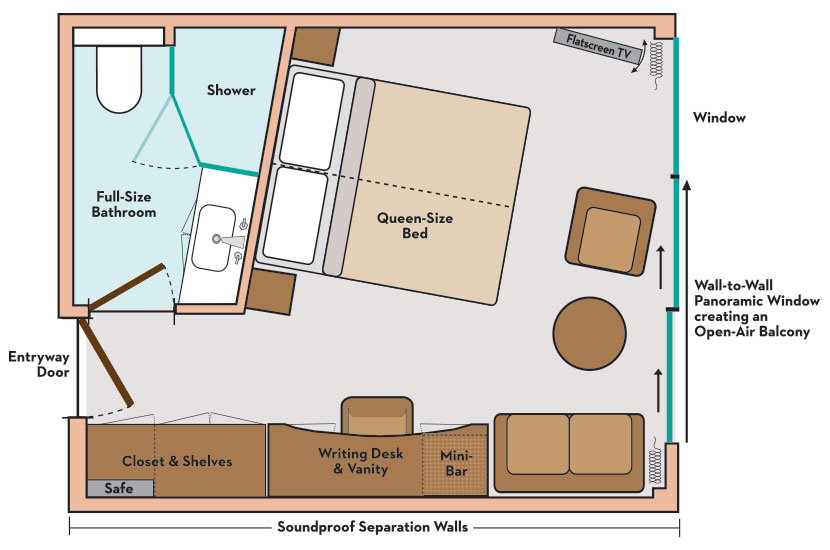 Deluxe Stateroom – 172 SQ. FT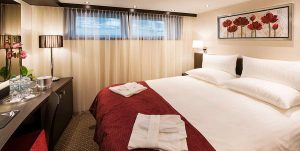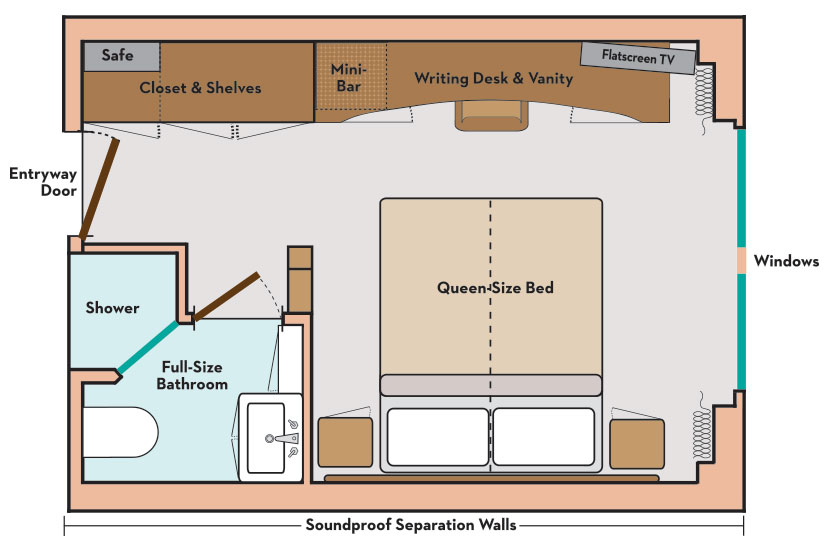 LLV Aphrodisiac River Cruise
–
Cuisine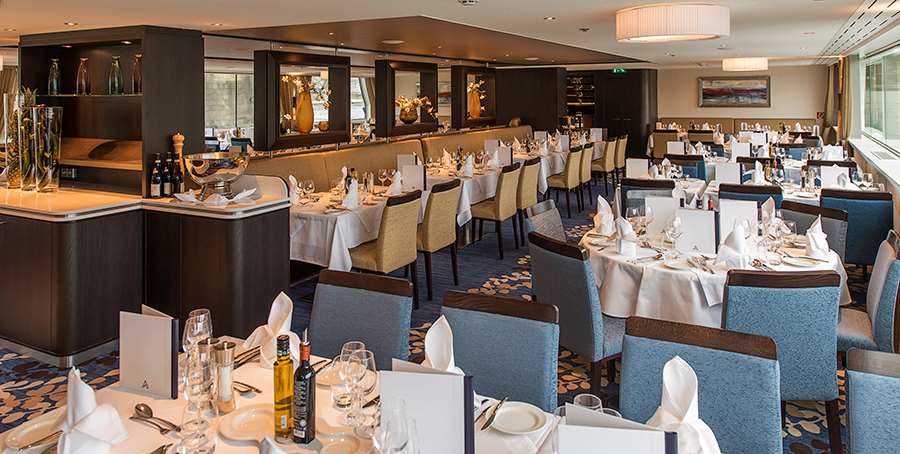 Dining
Complimentary sparkling wine with breakfast; wine, beer, or soft drinks with every lunch and dinner
Daily full buffet breakfast with made-to-order egg station, hot and cold menu items
Daily lunch buffet with pasta or carving stations
Alternative light lunch at Sky Grill on the Sky Deck (weather permitting)
Daily Afternoon Tea featuring tea, coffee, sweet treats & sandwiches
Daily four-course a la carte dinner in the Panorama Dining Room
Enjoy a tasting menu with a view in the Panorama Bistro
Captain's welcome & farewell receptions and dinners with sparkling wine and canapés
Panorama Lounge featuring premium spirits and Avalon specialty cocktails, along with local entertainment special guests
Cocktails available on the Sky Deck
LLV Aphrodisiac River Cruise
– Ship Amenities
Sky Deck with premium lounge chairs, whirlpool, shade awnings, & outdoor deck game area
State-of-the-art fitness center
English-speaking friendly crew, staff & professional Cruise Director
Sky Deck Whirlpool
Complimentary Wi-Fi
Onboard Adventure Center with active gear, bikes, Nordic walking sticks, watercraft & maps
Choice of Classic, Active or Discovery excursions so that you can experience your cruise your way
Complimentary bottled water, fresh fruit, and cookies available throughout the day
LLV Aphrodisiac River Cruise Swinger Cruise – What's Included
All Drinks are included!
Shipboard accommodations, onboard meals, complimentary premium coffee service, regional wines, erotic entertainment, live music with international DJ's, Playroom, sexy Themed Night parties, seminars, workshops, and at least one Choice shore excursion per day.
Suites & Staterooms:
LLV Aphrodisiac River Cruise 
Payment Schedule
*If you are making your reservation after the dates below, more than the deposit amount may be necessary to hold your reservation
Deposit – Due at time of booking 15%
August 9, 2022 – 1st Payment – 30%
November 8, 2022  – 2nd  Payment 30%
February 7, 2023 – Final Balance Payment
LLV Aphrodisiac River Cruise Rates on 11/3/21
Window Indigo AFT – $10,560
Window Indigo – $10,648
Panorama Sapphire – $12,460
Panorama Royal – $13,460
Royal Suite – $28,960 (2 LEFT)
All rates are accurate in 3/11/2021. Rates and availability are subject to change during the sales cycle of this cruise.
LLV Aphrodisiac River Cruise
Cancellation Policy/Fees
Cancellations must be in writing by e-mailing the cancellation request to Lynn@theswingercruise.com
CANCELLATION POLICY
Between 12 months or more prior to the event  – Penalty of $250 USD p/p (Staterooms), and $300 USD p/p (Suites)

Between 12 Months and 9 months prior to the event  – Penalty of $375 USD p/p (Staterooms), and $500 USD p/p (Suites)

Between 9 months 6 months prior to the event – Penalty of $500 USD p/p (Staterooms), and $750 USD p/p (Suites)

Between 6 months and departure date – NO refund
Consider Travel Insurance for your
LLV Aphrodisiac River Cruise – Here's Why
Yikes, travel insurance is not a fun topic but a lot of you have asked…
This is what happens if you are paid, packed and ready to go… and there is a problem. We strongly recommend purchasing travel insurance for your upcoming trip. There are hundreds of circumstances that could cause you to cancel your trip, return home early or force you to seek emergency medical treatment while travelling. Travel insurance offers coverage for these unforeseen problems. You even have the option where you can cancel for any reason.

The biggest 2 reasons people take insurance are:
Trip Cancellation
Medical Expenses or Medical Evacuation
Full Ship charters are better than regular cruises in many ways, however, the penalties and potential for a loss if you have to cancel is higher. Shortly after final payment, most full ship charter cruises become non-refundable. That means if you have to cancel your trip not only do you have that disappointment of a cancelled vacation, but I have to tell you that you don't get your money back.
Our most popular insurance is 'World Wide Trip Protector' and provides full coverage when purchased up to 21 days after your vacation purchase.
The best value just to make sure you have coverage is 'Trip Protector Lite Expanded.'
We recommend Travel Insured – Get a quote and buy insurance  
Note: this link opens a window for Travel Insured – if you have questions pleases phone our office for assistance.
Please consider purchasing Travel Insurance
Since everyone pretty much likes me right now and I'd like it to stay that way, please consider purchasing travel insurance. Or at least don't say I didn't warn you if there is a problem.
Other coverages that take the worry out of travel:
Trip Interruption – Return air only
Trip Delay & Missed Connection coverage
Baggage Loss or Delay
Cancel for Work Reasons Options available on select policies
LLV Aphrodisiac River Cruise

– FAQ
Is this cruise all-inclusive? Yes!
Is there a playroom on the Paris Normandy Swinger Cruise? Yes
Is sex permitted onboard in public areas? No, only in playroom or your cabin!
Is this cruise clothing optional? No.
Is topless allowed? Yes! there is a topless-optional sundeck.
Are Singles Allowed? No, this River Cruise will be couples only.
LLV Aphrodisiac River Cruise – Theme Nights
LLV is famous for sexy theme parties.  The theme parties on this cruise are designed to help you step into expressing your inner desires.
Let go, immerse yourself in the fantasy of it.  Guests who dress in theme report more social interaction and more fun.
You can go all out on a costume or simply echo the theme with an accessory.  Not in the mood? No problem it's all about doing your own thing with your partner and having a wonderful time.
Wonder if Theme Nights are worth it? Read our Theme Night FAQ Page to see why we think so – [Click Here]
 **Themes for this trip have not been announced. Check back as our sailing date gets closer for this information**
Why Book the LLV Aphrodisiac River Cruise?
Enjoy a freeing atmosphere as you sail along the Rhine River. Feel the sense of aphrodisia as you relax and enjoy with sexy fellow cruisers. The elegant staterooms that turn into balconies with floor-to-ceiling sliding glass doors so you can even enjoy the river views from your comfortable bed.
Get ready to live a passionate week with daring activities, and provocative nights!!
This cruise is Ultra All Inclusive! That means you won't pay extra for drinks and many tours are also included.  During this particular charter you will enjoy nightly theme parties, topless sunbathing on the top deck near the whirlpool and a playroom aft on deck 3.
What Past Guests Have to Say…
The quality of the dining on every river cruise we've taken on this cruise line is truly top-notch! We love getting to know other couples over dinner.
We always take advantage of the locally farmed and culturally inspired offerings.
River cruises are definitely our favorite type of trips to take! Especially with other Lifestyle Couples.
Being on a luxury cruise with a small select tribe of amazing people taking a voyage through some of the most historic and beautiful locations… Just, wow!
"To really feel like we are seeing a whole new culture, we truly enjoy taking river cruises. A lot of the times we take the personal tours through the wineries because we love tasting all the flavors of the land!"
Why You Should book with TSC
TheSwingerCruise.com is the only agency with ALL the cruises.
TSC Expert Agents provide first hand experience.  We have sailed on over 23 Swinger Cruises and will help you find the one that perfectly fits your style.
Our Signature 'Get Ready' program provides all the information you need before you board the ship so you can get the most out of your vacation.
We create VIP Pre-Crusie authentic emersion events.  Board the ship with a whole group of new friends.
'Must Read' Swinger Cruise Articles
We have been on over 23 full ship charters.  Here are a few articles we have written to answer your questions, calm any worries, and get you excited for the 'Best Fu@%ing Vacation!'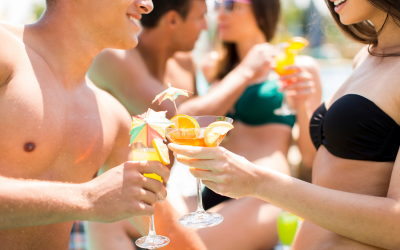 In the early days of TheSwingerCruise there was one cruise a year. You either went or you missed it. Those were the only two options. In the past 10 years several top cruising brands have emerged. The most popular Big Ship is Bliss Cruise. The secret to their...
LLV Aphrodisiac River Cruise
August 12-19, 2023
See the beauty of Germany on this Luxury Swinger Cruise on the Rhine River
Join 64 couples from all over the world.
Explore landscapes that seem right out of a fairytale book, spotted with windmills, castles, history and vineyards.
Manifest exciting and erotic connections and explore the possibilities with your partner.