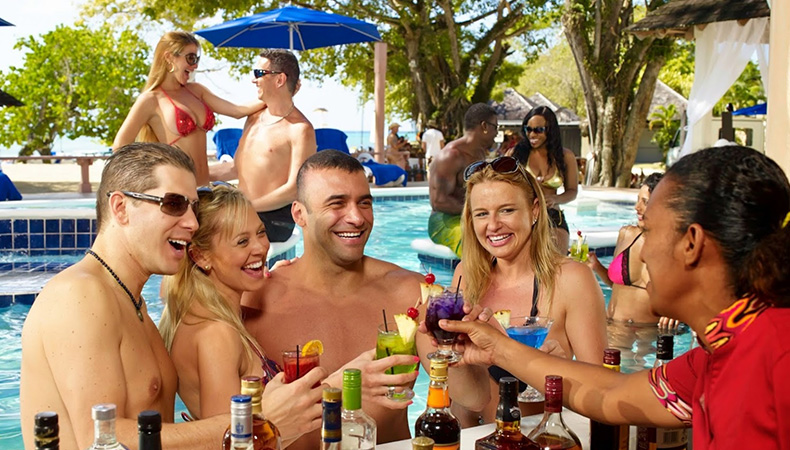 Nice Shoes Week at Hedonism II
February 11-18, 2017
Nice Shoes is made up of a growing group of friends who originally met at Desire Riviera Maya several years ago. So far, our group consists of couples from USA, Canada, Australia, New Zealand & Russia! We enjoy nekked vacations, laughing (a lot), playing beach volleyball, lounging by the pool, bellying-up to the bar, and being crazy!
Our group does not vacation for rest and relaxation – we go to put as much fun as humanly possible (and sometimes more) into each "holiday". There is never a dull moment with Nice Shoes.
Join us for our next vacation, a week of fun and friendship (and volleyball, muff diving and floating beer pong) February 11-18 2017 at Hedonism II, Jamaica.
This is a popular week at Hedo and rooms will sell out fast. We have a limited number of rooms available to us, so secure your room today.
Join the Nice Shoes Group at Hedonism II in Negril Jamaica for the Ultimate Hedonism Party!
Theme Parties for Nice Shoes Week at Hedonism
Theme nights at Hedonism II allow you to dress (or undress) and act with total freedom! Sexy, fun, and flirty, wearing a costume allows you to be whoever you want. Develop a new, fun persona, or go as yourself.  Be only as wild as you want to be.
Current Themes:
Sunday – HEDONISTIC SCHOOL GIRL Girls, wear your short plaid skirts & tied up white shirts. Break all the rules you never could! Principals, nerds, and jocks you can join in the education, too.
Monday – JAMAICA NIGHT Party hardy with the Jamaican colors – Black, Green & Gold … Ya Mon!!!
Tuesday – BARE AS YOU DARE GLOW POOL PARTY Dance under the stars and help light up the night with all of your glowing, blinking and flashing things. Make a splash in your sexiest swimwear!!!
Wednesday – FETISH NIGHT LEATHER & LINGERIE A huge & sexy FETISH Party…dress in leather & lingerie then prepare to indulge your fetish fantasies!!
Thursday – TOGA FOAM PARTY "Toga! Toga! Toga!" Come frolic in the foam and dance the night away…how sexy can you wrap yourself?
Friday – ROCK STAR Represent your favorite rock band or artist…greaser to grunge. Rock-N-Roll will never die!!
Saturday – HATS & HEELS You can leave your hat on…tonight's the night for fedoras, heels and anything in between. You can go all out on a costume or simply echo the theme with an accessory.
Not in the mood? No problem it's all about doing your own thing with your partner and having a wonderful time.
Nice Shoes at Hedonism Room Categories
Garden View Regular Prude  – GVR  $436 per couple per night – 3 rooms Remain!
Garden View Nude – GVN $552 per couple per night – Sold Out
Ocean View Regular Prude – OVR $562 per couple per night – Sold Out
Ocean View Nude – OVN 572 per couple per night – Sold Out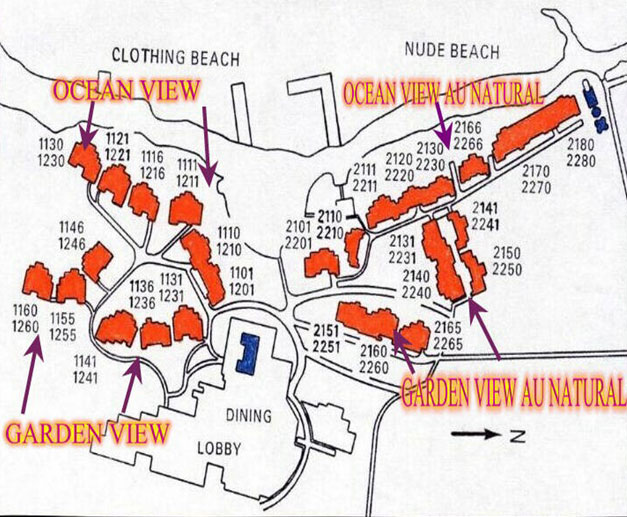 Hedonism II Sexier New Look
   
Nice Shoes Rock!  Join Us!
Nice Shoes Week Payment Policy & Cancellation
Deposit $500 due at time of booking Second Payment September 10, 2016  $1000 Final Payment November 10, 2016 Payment in full, Balance due. Cancellations Penalty until November 9, 2016 is $500 per room Penalty November 10 and after is, 100% penalty, no refund.
[formcraft id='13']