Looking for some hot fun at Hedo?   The week between Christmas and New Year are perfect.  Do you feel wanderlust?  Join host couple Mike & Traci at Hedo for Wanderlust New Year! This celebration runs between December 26, 2014 and January 3, 2015
[rev_slider Hedo2]
[aio_button align="center" animation="pulse" color="red" size="small" icon="globe" text="Book Wanderlust New Year at Hedo Now" target="_blank" relationship="dofollow" url="http://www.funjet.com/Deals/Deal.aspx?deal=142&vendor=FJ1&promocode=GPTRACI&plcode=6782901424″]
http://www.funjet.com/Deals/Deal.aspx?deal=142&vendor=FJ1&promocode=GPTRACI&plcode=6782901424
What's included at Hedonism II?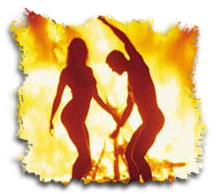 At Hedonism Resorts virtually everything you can eat, drink & do is included in one simple, upfront price with not tipping allowed. So, leave
your wallet behind (you may not have a pocket to carry it in) but bring a healthy appetite for great food and uninhibited fun at two of the most infamous party resorts ever created!
All our our guests will receive fun logo wear from our 'Best Fucking Vacation' Collection
Sumptuous Cuisines in a variety of dining options
Deluxe Accommodations
Unlimited Drinks including top shelf brands
Land & Water Sports
Daily Activities
Nightly Entertainment
Round-trip Airport/Hotel Transfers
 NO Tipping allowed
Cascading plunge pools
Waterslide
Refurbished main pool and Jacuzzi
New beachfront pool with pool table in the pool and swim-up bar
Jungle bridge connecting the main pool to the beach
Glass bottom Jacuzzi on the roof of the disco
Gaming lounge
Rock climbing wall
Spa
Enclosed air-conditioned fitness center
Sauna and Steam room