Young Swingers Rejoyce!   Shoes Only is introducing a special pricing program for couples under 37 at the time of booking.  Yes they will be verifying ages.  The idea is that there will be introductory rates and some TNG Young Swingers only events.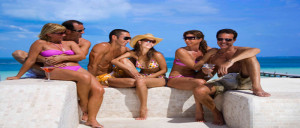 We recognize that the next generation of sophisticated global, lifestyle travelers is you. And we want you to experience the world the Shoes Only way!

-Jonathan, Owner, Shoes Only
We are excited to see the anackronym TNG applied to the young swinger and lifestyle community.  Borrowed from the Kink community
TNG: The Next Generation. A tag commonly used by groups and organizations which cater to younger people involved in BDSM, typically ages 18–35 or 39.
Or possibly it started with Star Trek as a way to identify what's next  'boldly going where no man has gone before'   Well we all know plenty of sexy young swingers and couples have gone before, but never the less we like that!
[aio_button align="center" animation="pulse" color="red" size="small" icon="globe" text="Find Out More – Book Now" target="_blank" relationship="dofollow" url="http://www.shoesonlytravel.com/agents/agent-tsc.php"]
Young Swingers Special Menage a Asia
Book  by February 28, 2014 and save on the Shoes Only Menage a Asia cruise sailing July 31- August 8, 2014.
The Ménage a Asia adventure represents the pinnacle in exotic and sensuous Lifestyle vacations. Prepare to be amazed, enticed, fascinated and immersed in what for many could be a life changing experience as you discover the natural beauty and erotic side of the Orient.
We will sail for 9 days from Singapore thru the Thai Islands on the luxurious m.s. Paul Gauguin, a ship that has been voted the 'Top 5 Small Luxury Cruise Ships by Conde Nast."
Young Swingers Special Sexy on South Beach
Book  by February 28, 2014 and save on the Shoes Only Sexy on South Beach trip in November 1-7, 2014
Sexy on South Beach will be the first Inclusive Lifestyle Takeover in South Beach held November 1-7, 2014. 150 Sexy Couples will spend the week enjoying the luxury lifestyle of au natural sun bathing and swinger night life at a beautiful art Deco masterpiece in South Miami Beach.
In true ShoesOnlyTravel.com fashion this will be another super sexy and luxurious event.
For those of you looking for a warm weather event in the USA which will allow you to bathe in the sun Au Natural as well as enjoy and explore your sexy side without inhibition with other sexy couples than this is the place.
We are also super excited to be able to offer the very inclusive package at an extremely attractive price. Because South Beach is such an incredible hot spot for great food and fun we have combined our super inclusive packaging with enough flexibility to allow you explore some of the local flavor and culture.