Desire Venice VIP Pre-Cruise – Facts at a Glance
September 23-26, 2017
28 guests
This 3 night event is sold out – We have one open room that we can offer a 2 night option or 1 night + transportation package.  Call for details phone 877-348-6570
This event is for Couples Booked on the Desire Cruise from Venice
Swinger Couples Only
This cruise is good fit for: Newbies, Open Minded Adventurous Couples, Swingers, Kinksters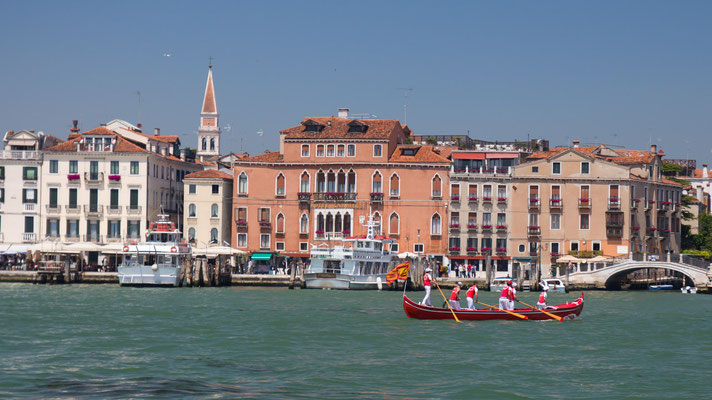 On my first trip to Venice I learned these lessons hard way.  Lucky you!  This VIP package avoids all of these headaches.
What Not to do:  Alilaguna On my first visit to Venice after 12 hours on an trans-Atlantic flight I lugged all my suitcases the 1/2 mile to the boat docks. When I saw the price for a private water taxi I got cheap.  I decided to only spend $20 to ride the Alilaguna.  This water bus was scheduled to leave in about a half hour.  Sounded okay to me.  For the next hour I regretted my cheap-o decision as I watched the private water taxi's wiz by.
What Not to Do:  Luggage & Bridges
After what felt like an eternity on the put-put Alilagoona I finally arrived at my stop.  I could see my hotel up ahead, only 4 or 5 blocks away.  Not bad, I could walk it.  What I totally did no expect were the 3 bridges I had to cross in the short walk.  And I was going on a cruise, so I had 2 suite cases + a roll aboard.  This was more luggage than I could carry up the stairs of the bridge in one trip.  Up and down, up and down I went, hoping no one would take one of my bags as I was fetching the next one.  In a word: Ridiculous!
Solution: Our private water taxi will whisk you from the airport directly to the private pier at our host hotel in style.
What Not to Do: The Wrong Cruise Terminal
I didn't make this mistake but met several cruisers on the ship that did.  There are two cruise ports in Venice. I was sailing on a ship that left from San Basilio, not the main Venezia Terminal Passeggeri.  Consider all the the bridges, canals and 2 cruise ports.  Make sure you hit the right cruise terminal the first time!
Solution: We have hired a private boat to transport our group from our host hotel's pier to the right cruise terminal.  Arrive in style to the Desire Cruise.
What to Do:  Vaporetto Ticket
Wander thru Venice.  Try to get lost.  Traverse bridges.  When you are weary of wandering, just use the 3 day Tourist Travel Card that is included in this package to hop on the Vaporetto (Water Bus) at any stop and ride it back to Arsenale, the stop located near our host hotel.
What to Do: Fun & Easy Grand Canal Tour:  Since you have the ticket why not use the Vaporetto for a self guided tour of the Grand Canal. Grab one of the seats at the very front for the best view.  Stop where ever you like and take time to explore.  This way you will never have to worry about finding your way back to your host hotel.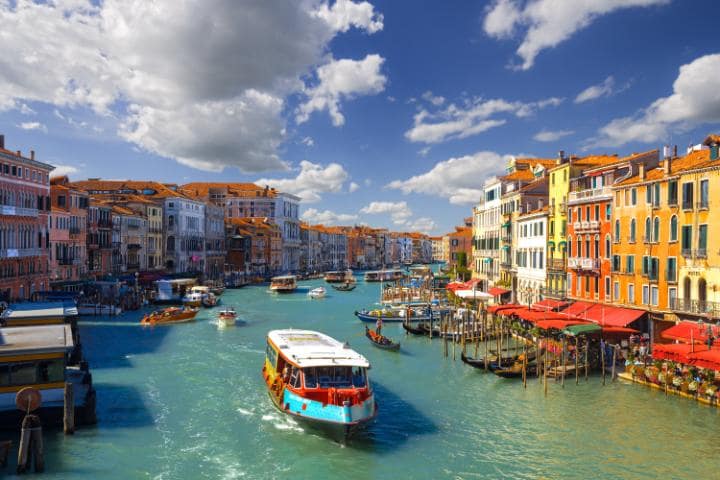 Desire Venice VIP Pre-Cruise Itinerary
Day 1: Saturday September 23, 2017 – Welcome to Venice
Water Taxi Transfer from Marco Polo Airport Venice (VCE) to Hotel in St Marks Basin.
Cicchetti Pub Crawl
Day 2: Sunday September 24, 2017 – Exploring the Islands of the Lagoon
Wander our beautiful neighborhood and explore —- or sleep in and enjoy a leisurely breakfast.
Water Taxi to Murano for Glass Factory Tour and Demonstration
Explore Murano and Burano Island
Vaperetto Ticket to return to Venice
Roof Top wine reception
Day 3: Monday September 25, 2017 – The Art of Seduction
Start the morning off with some sight-seeing or sleep in and enjoy a leisurely breakfast.
Mask Shopping at the famed Ca' Macana.  They craft authentic handmade masks in the same way Venetian artisans would do 800 years ago. No design is ever repeated, so each mask is unique. Ca' Macana provided masks for the film Eyes Wide Shut by Stanley Kubrick
Optional Mask Making Workshop at Ca' Macana ($ additional cost)
Sight seeing on your own:  Lynn recommends a tour of Rialto Fish Market (early morning), The Dodge Palace, St Marks Square.
Day 4:  Tuesday September 26, 2017 – Embarkation
12 noon – Group transfer to the cruise terminal.
What to Pack & Theme Parties
There are plenty of theme parties on the cruise and we did not want to add to your luggage.
Daytime attire should be comfortable.  Temperatures should be 65-70.  At night it will dip into the lower 50's.  On the water this feels chillier than inland.  We will be walking and in open air, so plan accordingly.
There will be lots of walking so make sure to bring comfortable shoes.
Here is a hint: One night we may make use of your Venetian Masquerade costume… so make sure to bring one!
The theme parties on this cruise are designed help you step into expressing your inner desires.  Let go, immerse yourself in the fantasy of it.  Guests who dress in theme report more social interaction and more fun.
You can go all out on a costume or simply echo the theme with an accessory.  Not in the mood? No problem it's all about doing your own thing with your partner and having a wonderful time.
What's Included in the Venice VIP Pre-Cruise
The Perfect Location in Venice
3 nights Accommodations in a 4 star Hotel with 105 rooms located in a 14th century palazzo.  The art of truly experiencing a destination is in selecting the perfect location.
Located on the Riva degli Schiavoni Promenade with breathtaking views of St. Marks Basin.
The rooftop terrace has a spectacular view.  It is an awesome place to enjoy your welcome gift bottle of prosecco or to meet other cruisers at our Roof Top Sunset Wine Party – Meet & Greet on Saturday.   We don't think this cute Italian guy in a white jacket will be there, but you never know.
Just steps from the hotel you will find famed St Marks Square, the Bridge of Sighs and the rest of the treasures of Venice.
We have a variety of room Categories available.  Please See the room descriptions and prices at the bottom of this page.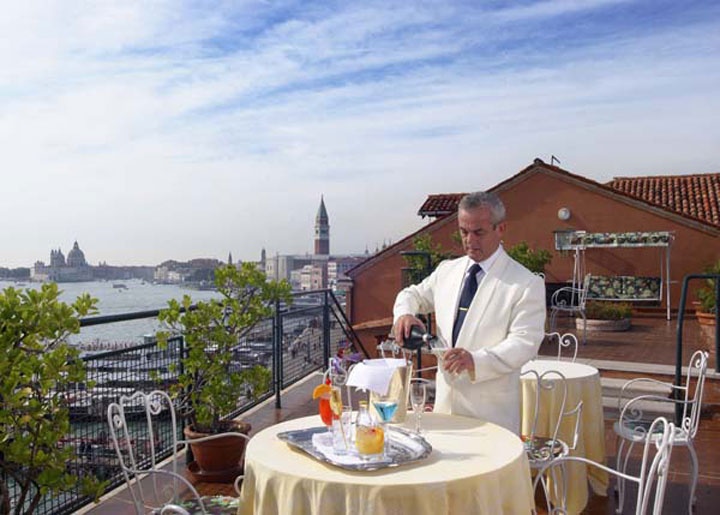 Desire Venice Pre-Cruise VIP Transportation Package
There are 118 islands, 416 bridges, 177 canals and in Venice.  Getting around will be bit different than what you are accustomed to.
Desire Venice Pre-Cruise VIP Transportation Package Included:
Water Taxi Transfer from Marco Polo Airport Venice (VCE) to Riva Cà di Dio for our host hotel on St Marks Basin.
Water Taxi Group transfer Host Hotel to Cruise Terminal
3 day ACTV Tourist Travel Card – Ticket for Unlimited Vaporetto Transportation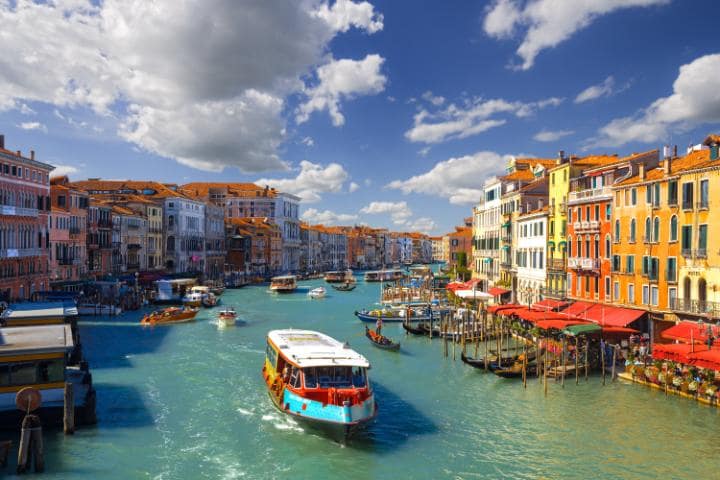 Group Activities:
Most of this pre-cruise package is designed for you to have independent time to explore and enjoy.  We have included a few things that are must do cultural events.  Keep in mind none of it is 'mandatory.'  It's your vacation, relax and enjoy.
Roof Top Wine Reception – Meet & Greet
We have contacted our favorite wine broker to source fabulous vintages for our Sunday evening reception at our host hotel.  Weather allowing, the roof top terrace will provide a spectacular back drop for getting to know fellow cruisers.
Cicchetti Crawl:  One of Lynn's passions is the food of Venice.  This informal tour will give you a  chance to sample some of the best food in Venice and in true pub crawl style we will include a map incase you get lost or want to wander on ahead of the group. Note: food & drink cost are not included in this pub crawl.
Pronounced "chee-KET-eeh," cicchetti are Venice's answer to Milan's aperitivo and to Spain's tapas. They're small plates of food, usually nibbled over glasses of wine and among friends. Served at bàcari ("BAH-car-eeh"), small, local bars hidden all over Venice, they're also cheap, ranging from about €1 to €3.  What's on offer depends on the place.   

I like the idea of making this my evening meal.  During our cicchetti "crawl" we will visit several fantastic bacari.  I find a meal cicchetti probably comes cheaper, better, and in a more local atmosphere than food in most restaurants in Venice!
We will start early (at about 5 p.m.), since many bàcari close at 8 p.m. or 9 p.m.
Murano Glass Factory Tour: No trip to Venice can be complete without an escape to the Venetian Lagoon's two most prized islands of Murano and Burano.  Our tour will take our group by water taxi to a glass factory in Murano. See the ancient arts of glassblowing by master artisans. Note:  There is a heavy pitch to buy Murano art glass after the tour as we exit thru their show room.
Following the Glass factory tour we will wander thru the lovely village of Murano.  Since we will all have unlimited vaperetto tickets the next move is up to you.  Travel back to spend the afternoon sight seeing in Venice or join other group members for a visit to the near by island of Burano for an independent tour.  Burano is really worth the trip. This island is a fishing village know for its artisan lace making and the colorful 'chocolate box' houses that line Burano's picturesque canals.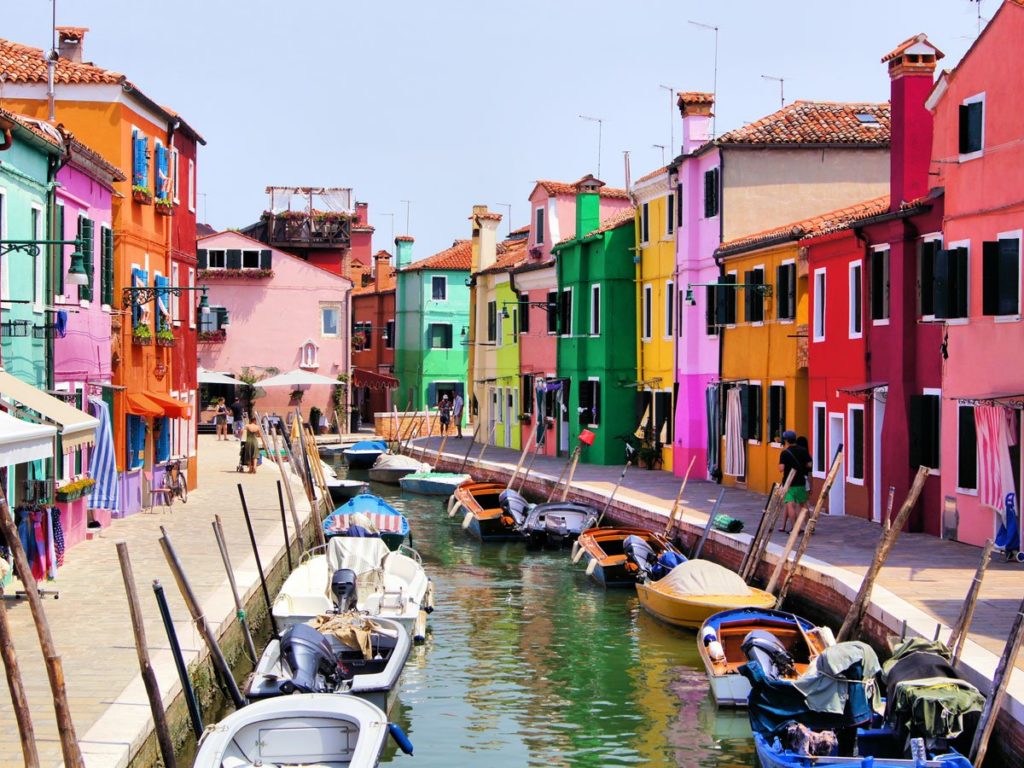 Included in your Desire Venice VIP Pre-Cruise Package:
3 nights accommodations in a 4 start hotel on St. Marks Basin
Full Breakfast Daily
VIP Transportation Package

Water Taxi Transfer from Marco Polo Airport Venice (VCE) to our host hotel in St Marks Basin.
Water Taxi Group transfer Host Hotel to Cruise Terminal
3 day ACTV Tourist Travel Card – Ticket for Unlimited Vaporetto Transportation
Roof Top Sunset Wine Party – Meet & Greet
Group Outings -Cicchetti Crawl & Murano Glass Factory Tour
Not Booked on the Desire Cruise Yet?[Click Here]
Desire Venice VIP Pre Cruise Rooms & Rates
September 23 – 26, 2017 (3 nights)
Our Package includes 'Early Bird Pricing' from our hotel which requires payment in full and is non-refundable.
Sold Out Junior Suite  $2659  per couple garden view (on request)
Sold Out Classic   – $1910 per couple  – view of courtyard – (on request)
Sold Out Superior Double Lagoon View $2360 per couple  – lagoon view (on request)
Sold Out Panoramic $2659 – Corner Room Lagoon View sold out
Sold Out Superior Double Courtyard  – $1960 per couple- view of courtyard or garden
Sold Out – Terrace   $2501   – lagoon view – sold out
Sold Out – Deluxe $2501  – lagoon view – sold out
All of the rooms are different, as the hotel is composed of four houses that are connected to each other. The rooms have flat screen TV, safe, minibar, work desk and air conditioning. Free Wifi is available in all rooms.
2 night stay is available.  Phone for pricing and details 215-268-3202.
Classic Room – Sold Out
20 Sq meters, Views of Courtyard or Venetian rooftop view.. Small Bathroom.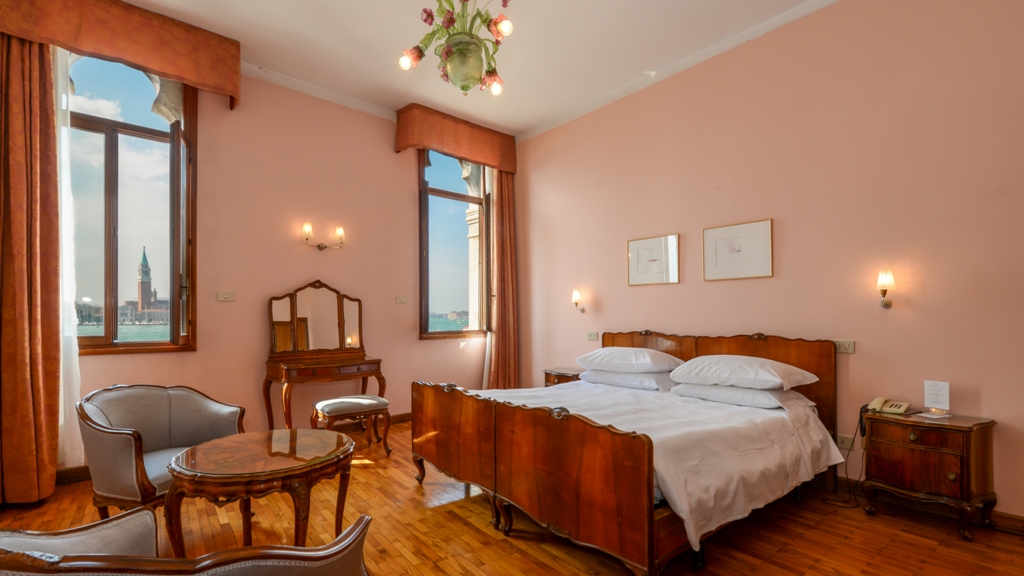 Superior Double Lagoon View – Sold Out
Lagoon view. 25 sq meters. Treat yourself with the wonderful view of the charming Riva degli Schiavoni & the Grand Canal. The very spacious room is furnished in classic Venetian style with hand-blown Murano glass chandeliers and original parquet floors. Living area with comfortable arm chairs.

Panoramic – Sold Out
40 sqm -This accommodation offers four windows with small balconies on the lagoon.  Elegant bathroom with walk-in rain shower.

Junior Suite – On Request
30 sq meters.  3rd floor. Spacious and bright rooms with cosy living area.  Views on the garden, a little canal and also on the lagoon. Small balcony. Elegant bathroom, walk-in rain shower.
 Superior Double Courtyard View – Sold Out
20-25 sq meters. Freshly renovated spacious and calm double room with view on the garden or an inner court yard.  Modern and up-to-date bathroom with walk in shower.
Terrace – Sold Out
Small and cozy room with a spectacular private terrace with seating.  5th floor.
Deluxe – Sold Out
30 sq meters. Lagoon View. The gem of the hotel impresses with high palazzo ceilings and grand dimensions, Murano chandeliers, parquet and classic venetian furniture.

We recommend travel insurance.
Travel Insurance
Yikes, travel insurance is not a fun topic but a lot of you have asked…
This is about what happens if you are paid, packed and ready to go… and there is a problem.
The biggest 2 reasons people take insurance are:
Trip Cancellation
Medical Expenses or Medical Evacuation
Full Ship charters are better than regular cruises in many ways, however the penalties and potential for a loss if you have to cancel is higher. Shortly after final payment most full ship charter cruises become non-refundable. That means if you have to cancel your trip not only do you have that disappointment of a cancelled vacation, but I have to tell you you don't get your money back.
Our most popular insurance is 'World Wide Trip Protector' and provides full coverage when purchased up to 21 days after your vacation purchase.
The best value just to make sure you have coverage is 'Trip Protector Lite Expanded.'
We recommend Travel Insured – Get a quote and buy insurance  
Note: this link opens a window for Travel Insured – if you have questions pleases phone our office for assistance.
Please consider purchasing Travel Insurance
Since everyone pretty much likes me right now and I'd like it to stay that way, please consider purchasing travel insurance. Or at least don't say I didn't warn you if there is a problem.
Other coverages that take the worry out of travel:
Trip Interruption – Return air only
Trip Delay & Missed Connection coverage
Baggage Loss or Delay
Cancel for Work Reasons Options available on select policies
We strongly recommend purchasing travel insurance for your upcoming cruise. There are hundreds of circumstances that could cause you to cancel your trip, return home early or force you to seek emergency medical treatment while traveling. Travel insurance offers coverage for unforeseen problems such as, an unexpected financial change or scheduling conflict, a cancelled flight or a serious illness. You even have the option where you can cancel for any reason. We recommend Travel Insured – Get a quote and buy insurance
There are touches that make any event special.  We are thrilled to have Goddess Phoenix joining us as a hostess during our Venice Pre-Cruise event before the Desire Venice Cruise.
This is a rare opportunity to have 1:1 social time with one of the worlds leading Dominatrix. There is a little kink in all of us.  Find out what thrills you.
Not sure you believe that? Take a look at this article: '5 Kinky Thinks Swingers Enjoy'
Venice VIP Pre Cruise
Venice is one of our favorite cities.  We have been here many times and know that it presents some unique challenges to first time visitors and event planners alike.  We are keeping our program light to allow you to explore and experience in the way you most prefer.
The two keys to having a fabulous time is choosing a hotel in the right location and mastering the transportation.
TheSwingerCruise.com Agency is pleased to present our Desire Venice Pre-Cruise featuring a hotel in a great location, VIP transportation, and a few must do cultural experiences.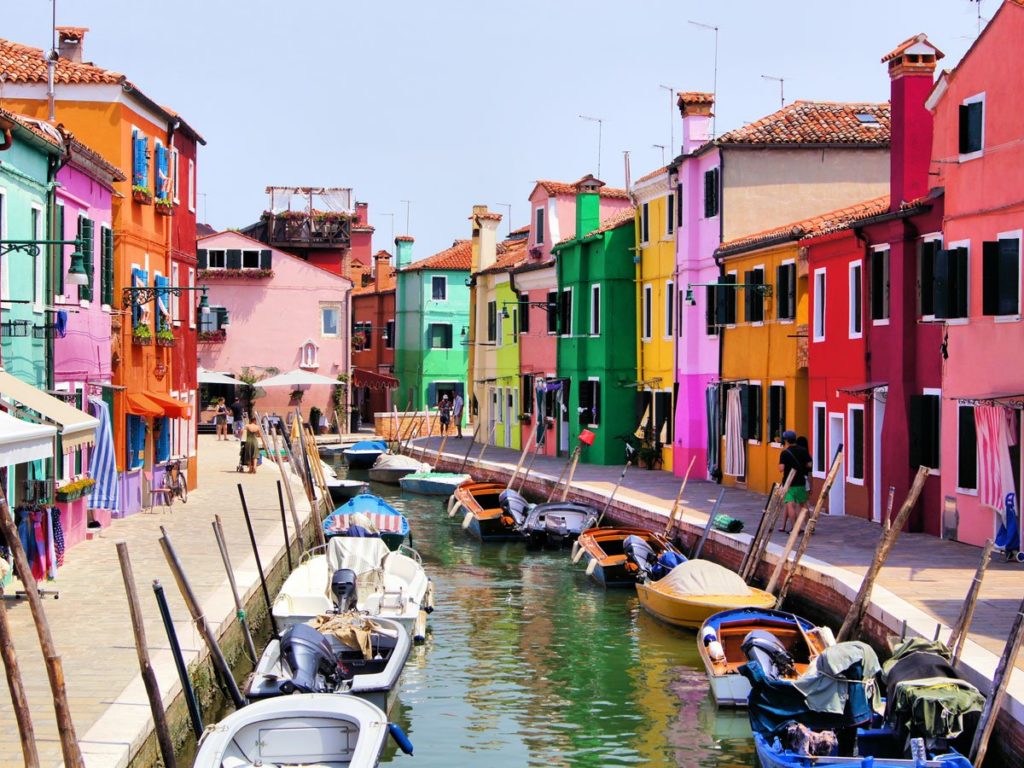 What Past Guests Have to Say…
On the Baltic Pre-Cruise we saw a side of the city we would not have experienced otherwise.
We were right in the middle of all the sites other people had to take tours to see.  It was fabulous to explore and wander the streets around our hotel since we were right in the heart of it all.
We can't wait to do the same in Venice!
Lynn and her team go above and beyond to make this experience special.
All the details were covered and they really did set up experiences that made the event special.  We got to know new friends before we boarded the ship.
This pre-cruise event made our cruise the best one so far.
It was our first trip to Europe, and we knew we had to arrive at least one day before the cruise.
Getting in 3 nights prior was key.  We had a chance to get over the jet lag & relax.
Lynn handled all the details and it was so nice not to have to think in such a new and busy destination.
Our 3 night event is sold out. We have one available room that can offer a 2 night package or 1 night with transportation option. Call for details 877-348-6570. <a name="venice-booking"></a><br /> This form does not exist
'Must Read' Swinger Cruise Articles
We have been on over 23 full ship charters.  Here are a few articles we have written to answer your questions, calm any worries, and get you excited for the 'Best Fu@%ing Vacation!'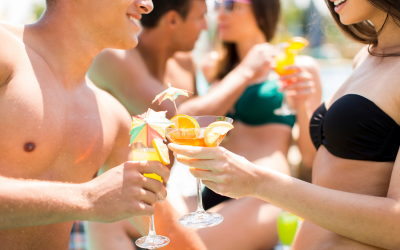 In the early days of TheSwingerCruise there was one cruise a year. You either went or you missed it. Those were the only two options. In the past 10 years several top cruising brands have emerged. The most popular Big Ship is Bliss Cruise. The secret to their...
3 Night Desire Venice VIP Pre-Cruise Experience
Saturday, September 23 – Tuesday, September 26, 2017
Explore the canals of Venice with us!
Imagine sailing in this sensual environment.
Explore the unique Venice by day with new cruise friends.