Join the VIP Pre-Cruise for Desire Venice to Rome 2023
Have you heard of our nearly legendary pre-cruise events? You are invited to join other Desire Cruisers and immerse yourself in the culture of Venice. Our guests report that they enjoy the cruises 100% more when they get to know new friends at a pre-cruise event first! Join us!
In Venice, our package will feature everything you need to relax and enjoy an authentic experience. Join us in a historic boutique palazzo set on Campo Santa Maria Formosa, one of Venice's oldest squares. This historic palace has beautiful décor, and 8 minutes walk is just far enough away from the crowd of Rialto or Saint Marks Square
The 3-night VIP TSC Pre-cruise May 15-18, 2023 Package Includes:
Luxury Water Taxi transportation Airport (VCE) to Hotel
Water Taxi + Ground Transportation to the ship's Venetian lagoon port of Chioggia, Italy. [This is approx. 40 minutes south of Venice]
Group Welcome Dinner at local trattoria – Meet & Greet
Group Full Day Adventure: Galeon Ship to Murano & Burano, onboard lunch, sunset sail back to Venice.
Three-night accommodations in a historic boutique hotel on one of Venice's most Authentic Squares.
Onboard TSC Reunion Meet & Greet Dinner
Excited to be traveling with you!
If you have questions, please phone!
Miss Lynn, Owner
TheSwingerCruise.com
877-348-6570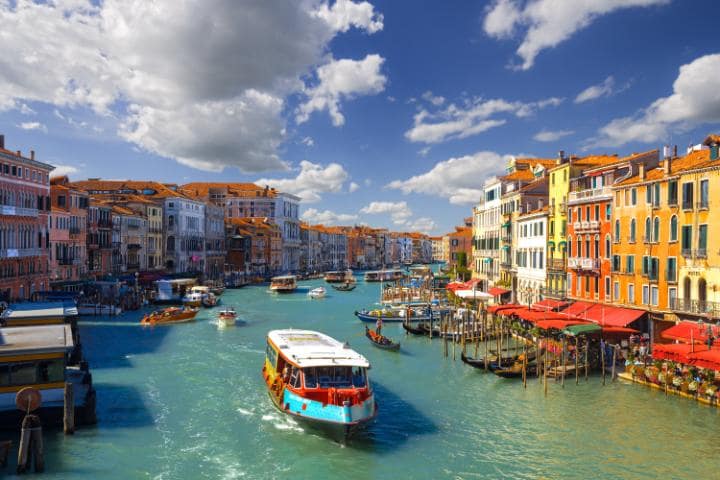 Venice Lessons Learned the Hard Way…
On my first trip to Venice I learned these lessons hard way. Lucky you! This VIP package avoids all of these headaches.
What Not to do: Alilaguna On my first visit to Venice after 12 hours on a trans-Atlantic flight I lugged all my suitcases the 1/2 mile to the boat docks. When I saw the price of a private water taxi, I got cheap. I decided to only spend $20 to ride the Alilaguna. This water bus was scheduled to leave in about a half hour. Sounded okay to me. For the next hour, I regretted my cheap-o decision as I watched the private water taxi's wiz by.
What Not to Do: Luggage & Bridges
After what felt like an eternity on the put-put Alilagoona I finally arrived at my stop. I could see my hotel up ahead, only 4 or 5 blocks away. Not bad, I could walk it. What I totally did no expect were the 3 bridges I had to cross in the short walk. And I was going on a cruise, so I had 2 suite cases + a roll aboard. This was more luggage than I could carry up the stairs of the bridge in one trip. Up and down, up and down I went, hoping no one would take one of my bags as I was fetching the next one. In a word: Ridiculous!
Solution: Our private water taxi will whisk you from the airport directly to the private pier at our host hotel in style.
What Not to Do: The Wrong Cruise Terminal
I didn't make this mistake but met several cruisers on the ship that did. There were two two cruise ports in Venice. I was sailing on a ship that left from San Basilio, not the main Venezia Terminal Passeggeri.
This time there is a 3rd Choice – For Desire Cruise 2023 our ship will leave from about 40 minutes south of Venice on the main land – from Terminal Chioggia. Consider all the the bridges, canals and 3 cruise ports. Make sure you hit the right cruise terminal the first time!
Solution: We have hired a private boat to transport our group from our host hotel's pier to ground transportation and straight to the Terminal Chioggia. Don't let this complicated embarkation stress you out! Arrive in style to the Desire Cruise.
VIP Pre-Cruise Venice Experience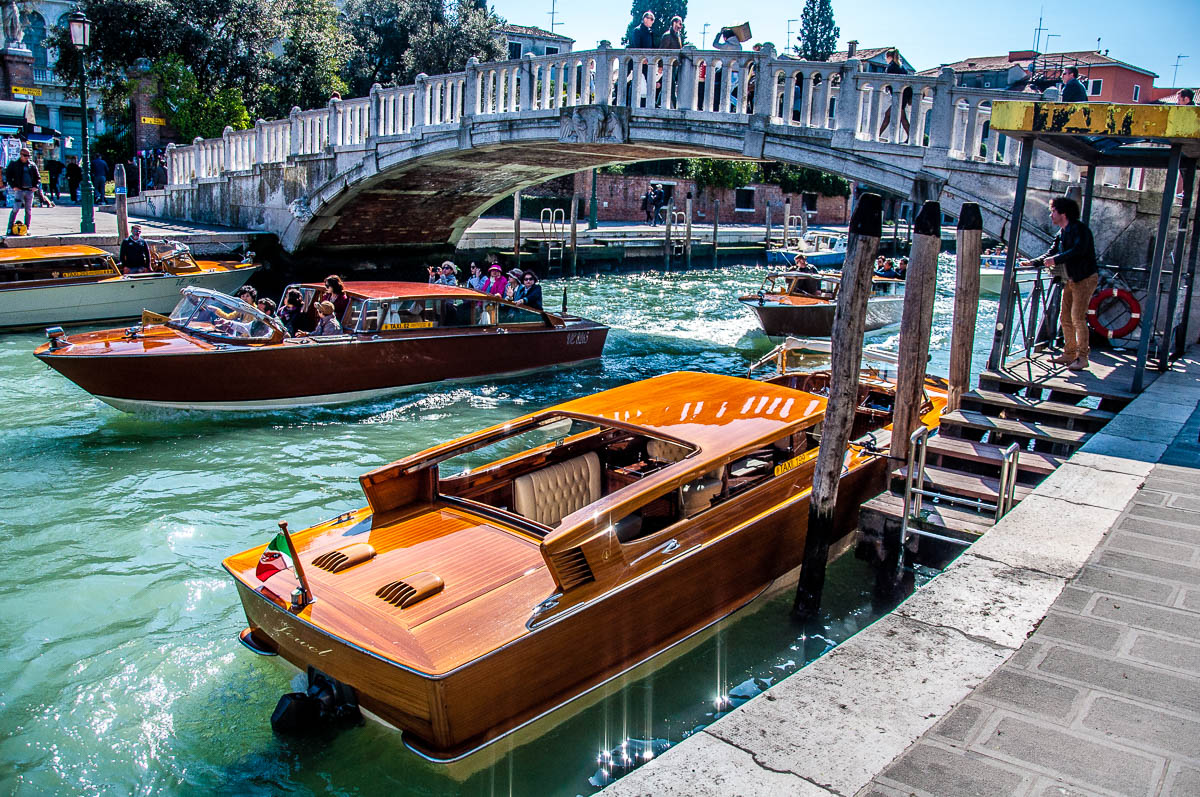 Basic Itinerary Outline
Monday, May 15, 2023
Arrivals
Private Transfer by Luxury Water Taxi
Welcome TSC Meet & Greet and Tratoria Dinner
Tuesday, May 16, 2023
Jolly Rodger Venitian Adventure – Full Day tour with Lunch, Glass Factory Tour, and Glass Blowing Demonstration Murano, Visit the Brightly Colored Island of Burano. Enjoy lunch on the Galleon and a sunset sail back into Venice.
Wednesday, May 17, 2023
A day on your own to explore all of Venice.
Thursday, May 18, 2023
Transportation to the Cruise Pier
Luxury Water Taxi to Motor Coach and arrive at the ship in Chiogga Terminal. (About 40 minutes from Venice). We encourage all guests to be prompt and check-in online as soon as booking numbers become available (about 30 days prior to sailing), Our aim is that all of you get boarding group one, we will send you reminders when it's almost time!
During the Cruise
TSC Reunion! We like to do this Meet & Greet + Dinner Event on Day 2. Stay tuned for exact details.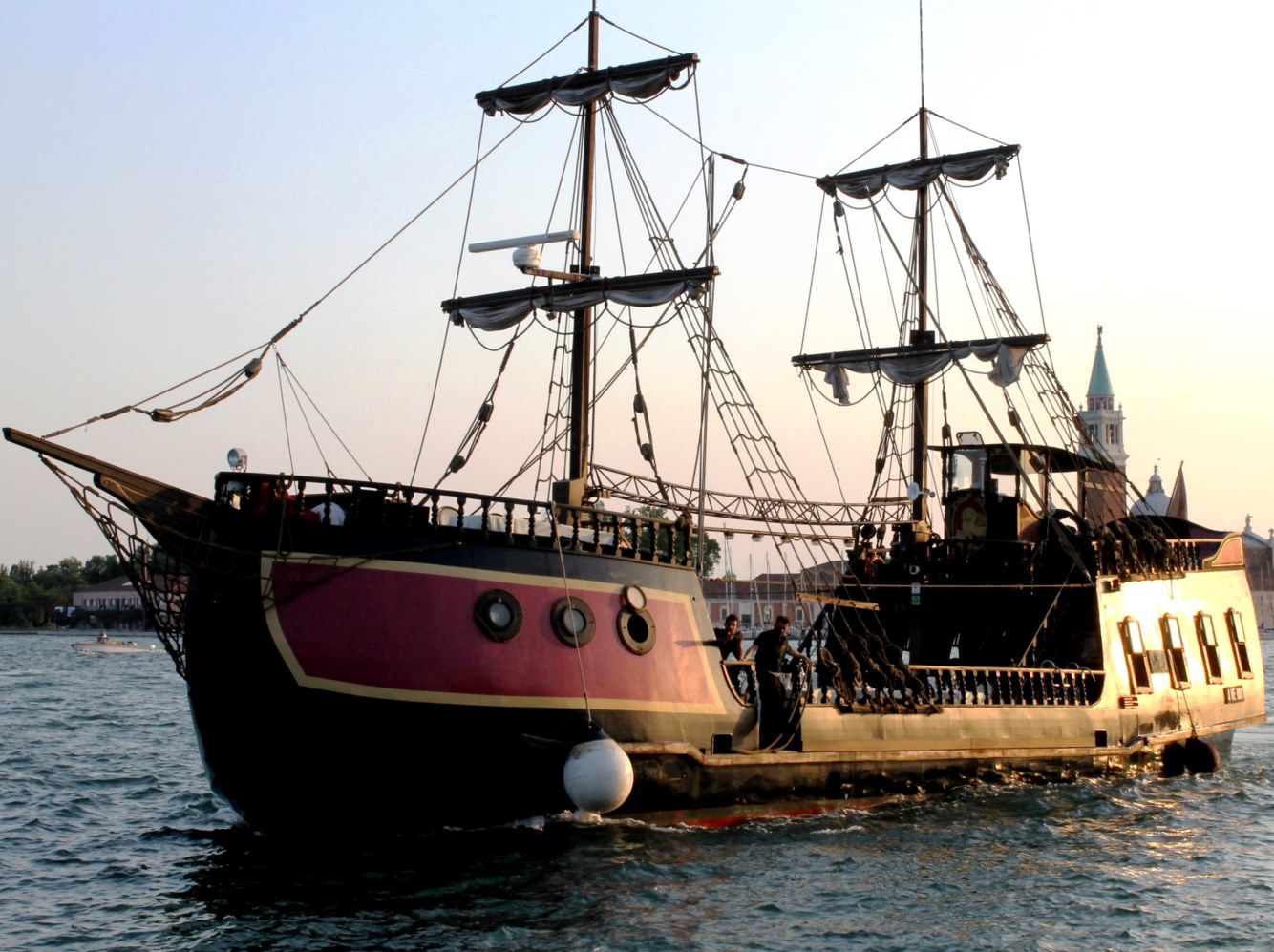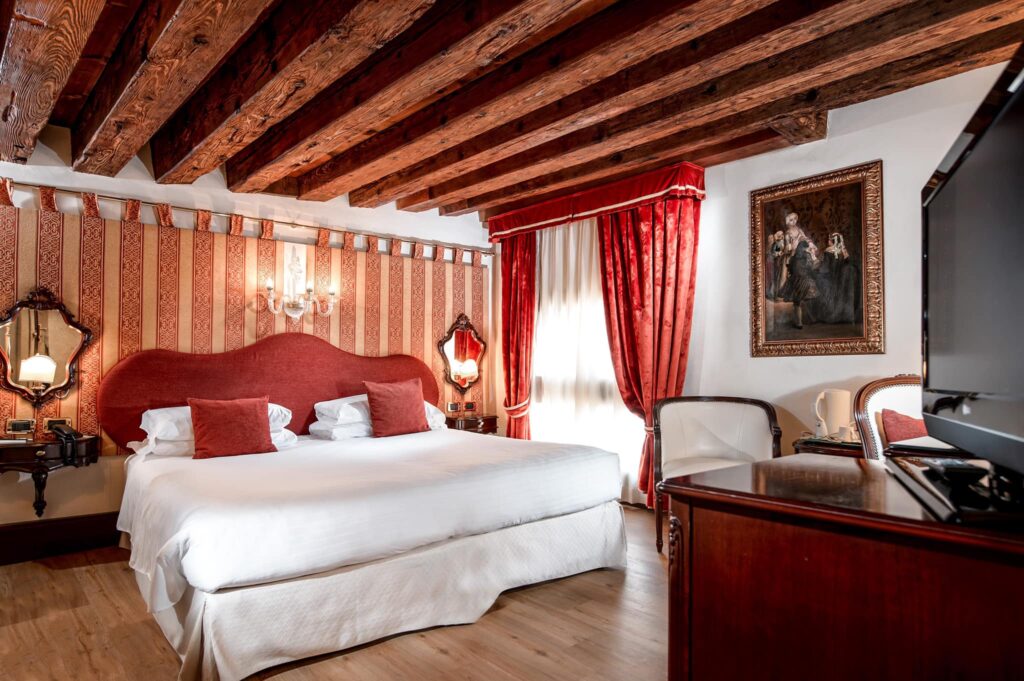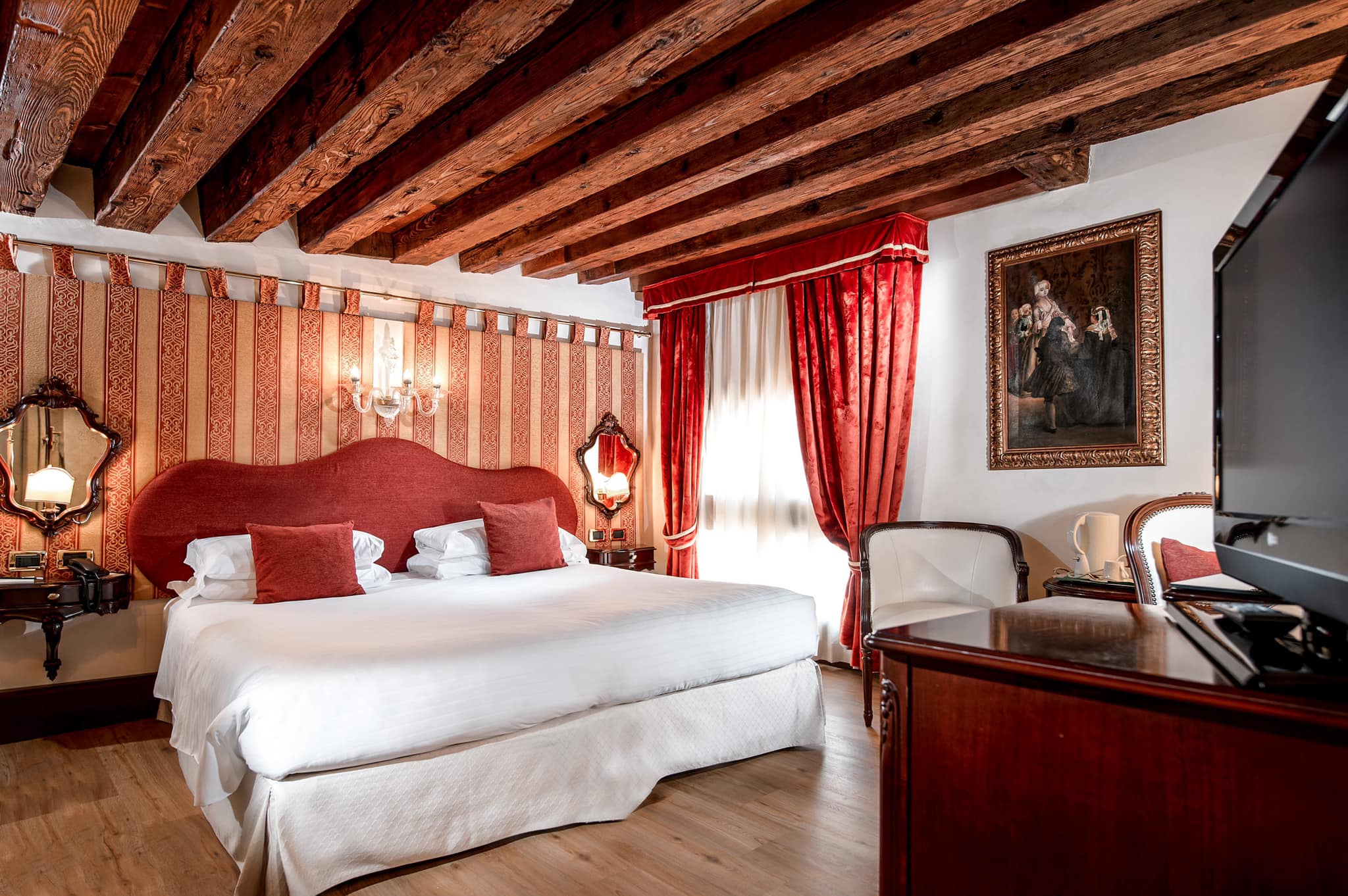 Room Categories & Rates
May 15 – 18, 2023 (3 nights Inclusive Package – hotel, m/g, Welcome Dinner & Meet/Greet, Full Day Galeon to Murano, Burano and Sailing Excursion, Luxury Transportation.) 

We now have a few 'overflow suggestion' hotels and a transportation, party, tour add-on package ($1500 total for 2). Please call for details on the available rooms. Overflow hotels must be within distance of our host hotel. Looking forward to helping with your plans. 215-268-3202.

Royal Suite $4700 SOLD OUT
Junior Suite Panoramic $3500 SOLD OUT
Formosa Suite $4200 SOLD OUT
Attic Dormer Room Double $2250 SOLD OUT
Classic Double Canal View $2750 SOLD OUT
Junior Suite Canal View $3050 – SOLD OUT
Deluxe $2700 SOLD OUT
Junior Suite $2950 SOLD OUT
Classic Double $2650 – SOLD OUT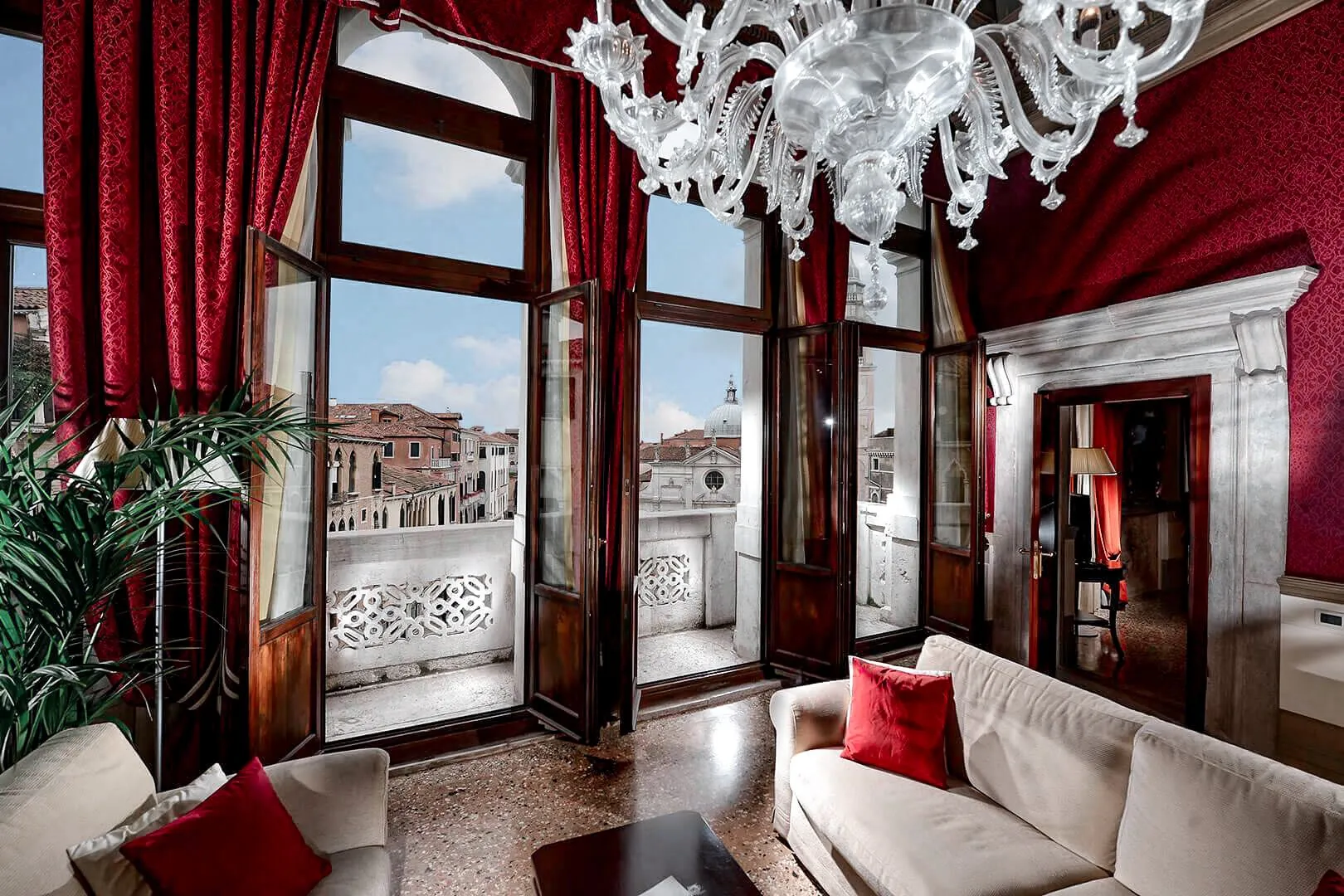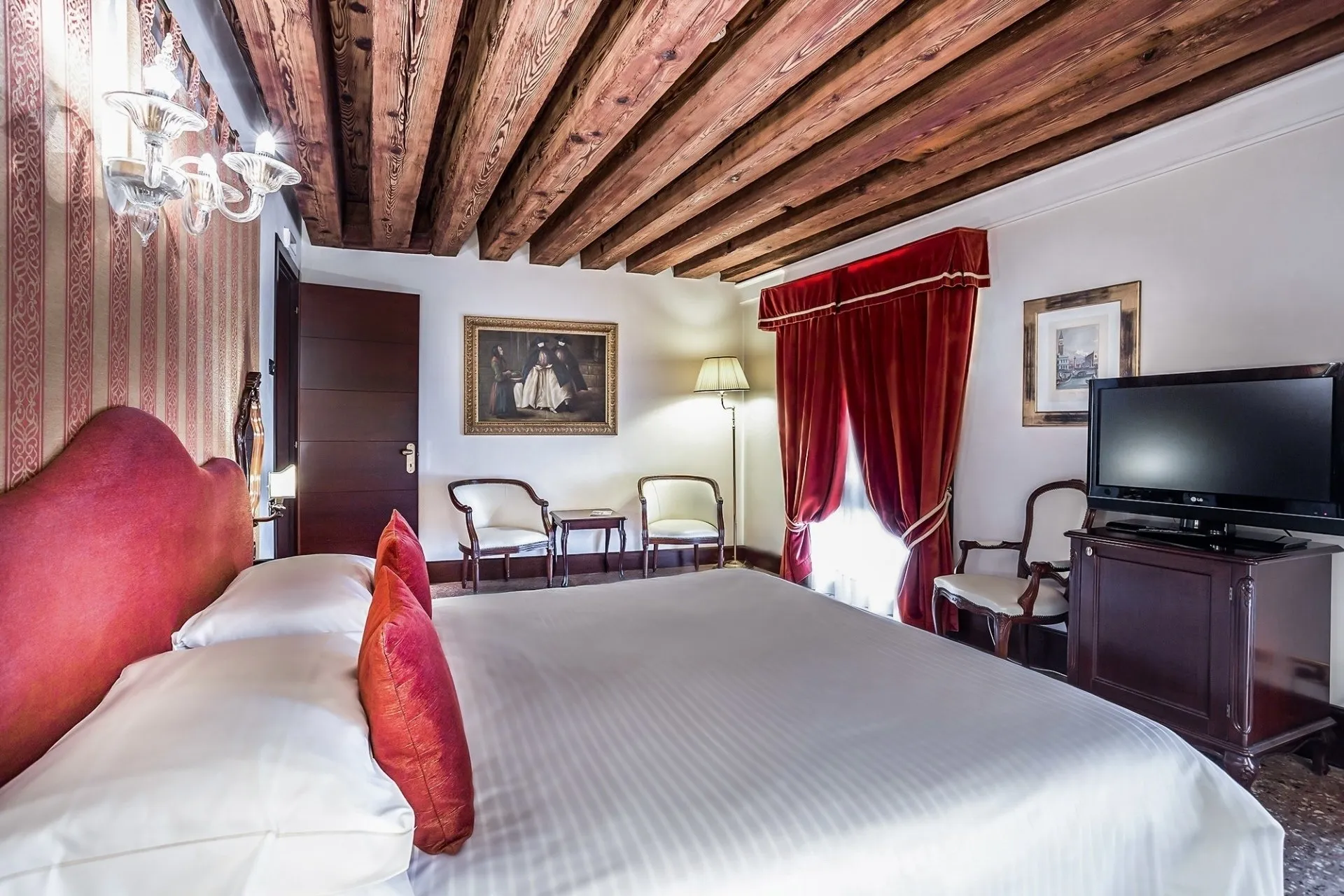 Room Descriptions
Formosa Suite
The splendid living room with a large balcony overlooks Campo Santa Maria Formosa, offering a unique view. Romantic and luxurious, the real strength of this suite is its atmosphere. Approximately 70 sqm.

The living room is lit by large windows, which give way to a magnificent balcony overlooking Campo Santa Maria Formosa: the view of the city from this perspective is unique and irresistible. You can see the church of the same name, the noble palaces framing the campo, the everyday life of Venice – at a time different from the rest of the world. This was the balcony from which Doge Ruzzini used to look out.
The vivid, intense colours, the sumptuous, contemporary furnishings that inhabit the rooms, the sunlight filtering through the precious curtains: everything in this suite speaks of romance and passion. It is no coincidence that the furnishings were designed by Philippe Starck, an important French designer of the second half of the 20th century.
Royal Suite
Spacious and bright, it overlooks the Rio and Campo Santa Maria Formosa: it is the only one to enjoy both views. The bedroom features a frescoed ceiling dating back to the 16th century. Approximately 110 sqm.
Born under the sign of art, and deeply imbued with it, the Royal Suite is not named so by pure chance: the frescoes by Lazzarini (master of none other than Giambattista Tiepolo, a famous painter of 18th-century Venice) stand out in front of our gaze. It is a trompe-l'œil effect in full swing: a celestial vault seems to unfold in the ceiling of the Ruzzini Palace, allowing glimpses of figures from Greek mythology.
Moreover, this is the only suite to overlook Campo Santa Maria Formosa on one side and, on the other, the Rio del Paradiso that flanks the palace. Bright and elegant, solemn yet refined, it is definitely the pearl of our hotel. Elements that add to its value include a four-poster bed, wide ceilings, and an airy and carefully furnished living room.
The Royal Suite is a unique environment within the panorama of 4-star hotels in Venice.
Junior Suites
The Junior Suites have a variety of views; In the panoramic large windows let in the beauty of Campo Santa Maria Formosa, The canal view has a view of The Rio del Paradiso. All Junior Suite are Rooms from 30 to 40 sqm.
Deluxe Rooms
They boast a splendid view of Campo Santa Maria Formosa or the Rio del Paradiso through their large, bright windows. Venetian style embraces contemporary design, giving these rooms elegance and character. The atmosphere is enriched with luxurious details and all the necessary comforts to give you an impeccable experience. Rooms ranging from 20 to 25 sqm.
Classic Rooms
Tradition and contemporaneity lose their clear boundaries to give these rooms a unique and charming design. They all have a view of the city, as well as precious details and every kind of comfort. Rooms from 14 to 17 sqm.
Attic Rooms
Elegant and with a refined design, they maintain the elegance and sumptuousness of the Venetian tradition while combining it with a contemporary atmosphere. They all have a view over the city, as well as precious details and every kind of comfort. Rooms range from 14 to 17 sqm.
Get Social!
Secret Facebook Group & Telegram Chat
How is it that some people know more about what's going on sooner? They participate in the social communication opportunities available to this cruise group. I understand that some people just don't do social, and I respect that. To makes sure everyone gets the 411, I summarize the key points from those groups and make sure they are sent out monthly in an email. It's a little slower, but at least you get the information.

Join the Facebook Secret Group Desire Cruise will create a secret Facebook Group and we encourage everyone to join! Talk about getting the party started early! This is where you get to ask questions or simply just flirt with others. And come on – it's the lifestyle – so feel free to make plans with your new friends too! (available around Feb 2023)

How to join this secret group. Secret Desire Cruise Venice to Rome.
This is the official Desire group and TSC is not the admin for this group. Desire will handle the details on this one. (about 3 months prior to travel)

Communication App – Telegram Chat & Information
Find Telegram Messenger App in your app store and download it to your phone and/or desktop. Once you download the app, click the link below to join the Desire Venice to Rome Cruise Chat by TSC

Desire Venice to Rome Cruise Chat
You will love this chat for getting to know other cruisers. People are more comfortable sharing private pics here. https://t.me/+bcUbu6S6oTdmMTFh