Desire Cruise Review Sexy is the word we use to describe this Itinerary!
Desire Cruise Review Sexy Itinerary
For me the Desire Mediterranean Cruise it was a sampling of all the things I love about the Med. If we didn't have to bail on portofino this might have been the perfect itinerary.
We started with the pretentious glitz of Monte Carlo. We all loosened our wallets and enjoyed super overpriced everything with gusto of Robin Leach.
We chose to spend our first night in Monte Carlo because we are comin back in May 2020 for the Desire Red Carpet Cruise and truthfully I can't wait.
The Cote azure has a whole culture of languid days, delicious rose wine and shopping for sexy fashions only found here and of course the legendary intoxicating nightlife. I know a bunch of friends who are key to go to the Monaco's Grand Prix during that cruise, I'm looking forward to the French seaside villages like villa crèche sur la mere and Cannes … I'll be exploring wineries, taking cooking classes and just feeling fabulous like one only can on the French Riviera.
We made the best of our time in Genoa and will plan to return to the idyllic Portofino on a future cruise.
We loved St. Tropez.
Palma Mallorca was beautiful
Ibiza was simply the most exciting sail in I have ever experienced.
Valencia was lovely – a little further from the ship than we prefer but totally worth it
And Barcelona remains – my favorite city in the world. The taxi line was quite long so since we were only staying blocks away we chose to walk with all of our luggage – thank goodness for wheels.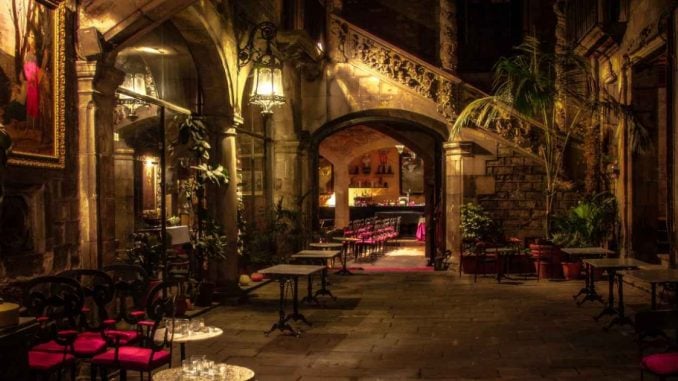 I LOVE the gothic quarter. We stayed in a great little 3 star hotel on the Rambla. While I like fancier hotels, I love love love this location. It was perfect for exploring. We wandered and drank and tapas Ed and wandered. Shared a tapas meal with many of the couples we met onboard… and the party didn't stop
Other friends enjoyed a sunny day at the nude beach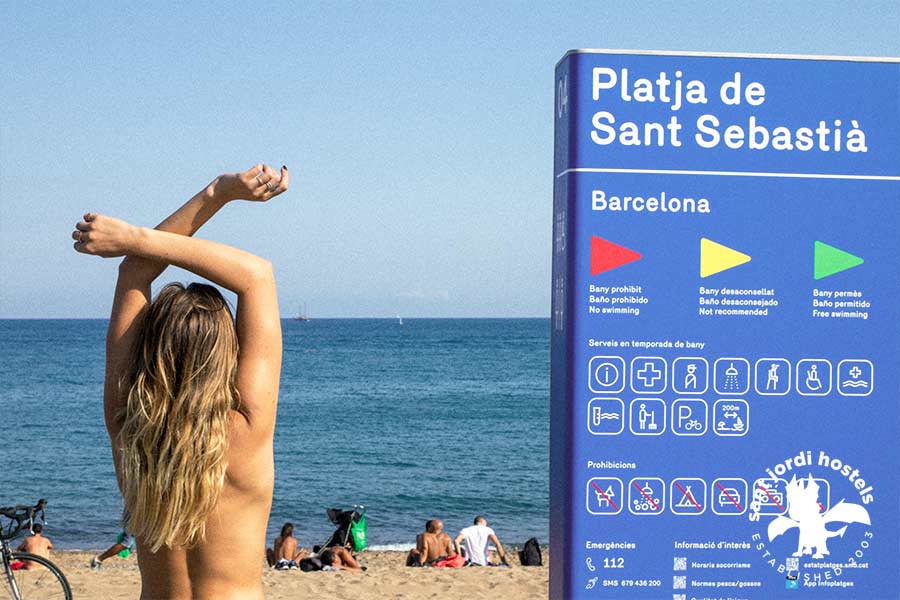 A number of our friends headed out to the local swing club 'Oops!" And we instead caught a cultural experience at the Flamenco show in the Barrio Gotico.
Desire Cruise Review Sexy Weather
And we thought the weather for the season was perfect.
Weather is cold and weather is hot…
Were going to have weather wether or not
The wether we get is the weather we got
We are gonna have weather – wether or not!
It's completely out of our hands but when the sunshines people smile. Desire Cruise was blessed with glorious weather during this voyage. (Mostly)
We love late September and May for cruises in Europe. That's one of the reasons I've decided to jump back to Nice in May for the Desire Red Carpet Crusie.
In the summer months place like Rome and Greece can be so hot it's pure torture.
A few years ago on a segway tour in Rome during the month of August with temperatures in the low 100's I saw severe guests pass out from the heat.
I've also had bad reports from the ship during weather that was too hot. Cruisers on the same ship a few years ago with another charter operators reported that the weather in Greece in the summer was so hot that the ships air-conditioning couldn't cool the rooms below 85 degrees. People were actually calling me in my office to see if I could contact the ship to try and get the air conditioning to work better. I guess sweating is only so sexy.
We go to Europe for exploring the ports. In my opinion, May and September/October are perfect months for exploring in comfort.
I'd rather risk cooler weather than to be uncomfortably hot.
During the Desire Mediterranean Cruise 2019, Day one was overcast in Nice and a large storm was moving in. To keep to calmer seas the Captain rerouted the ship from Portofino to Genoa.
Guests were disappointed to miss the pastel cliff side village and tours to Cinque Terre. But we couldn't have disembarked in the high seas so…. the best solution was a rainy day in Genoa.
The funny thing about Genoa, while probably our least favorite port, we found a little restaurant that was cooking nouveau Genoese cuisine.
My husbands family originated in that region, so it was a special treat for us. Because of the rain, no one was out, the restaurants and streets were empty.
We wandered and found this lovely place, the owner chef was absolutely thrilled to serve us. He explained all the dishes and herbs and figs that he grew in his garden. We drank a bottle of vermentino another of my favorite white grapes… as we found our way back in the rain.
We took this smooch photo by the city fountain. Love makes a rainy day shine.
Every other day was balmy mid 70's- 80's. Absolutely beautiful smooth seas.
The crowd was nude or topless or sexy dressed pool side every afternoon. On the night of the white party the temperatures were warm enough to dress in our sexy whites and be outdoors on the ship deck.
Our rating was that the weather during this cruise got a 4.5 stars!
Desire Cruise Review SEXY is the way we call it all the way around.
Now on to the the rest of the review
Desire Cruise Review: Overview and Entertainment
Desire Cruise Review: Dining
Desire Cruise Review: Playroom and Experiences
Curious to join a future Desire Cruise?