Equinox Bliss Cruise – Facts at a Glance
November 25 – December 2, 2017
1425 cabins
Miami, Aruba, Coco Cay Bahamas + 4 Sexy Days at Sea (Updated Oct 2, 2017)
Couples Only, Clothing Optional, Full Ship Charter
This cruise is good fit for: Newbies, Open Minded Adventerous Couples, Swingers, Kinksters.
Average age 35-65
Guests Under 45 – approximately 15% or 422 passengers
To View Prices Click 'book now'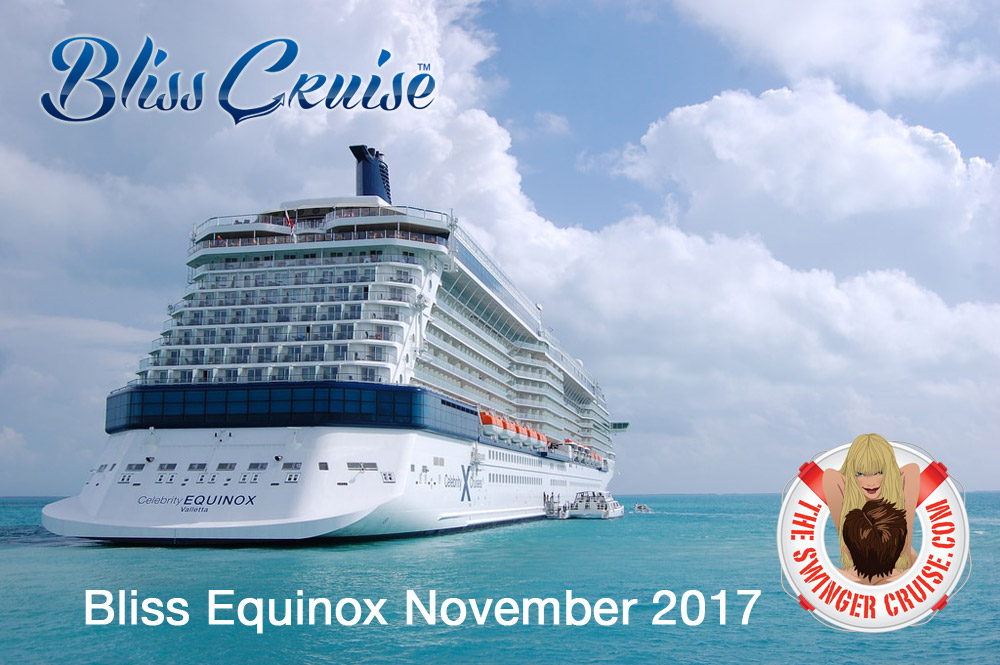 Topless Tuscan Grill 
If you like extra spicy you might enjoy dining in the Tuscan Grill – Topless!
Every evening there will be a dedicated section of the fabulous Tuscan Grill that will allow topless dining.  Sounds like a party to us!  Make reservations at this specialty restaurant and enquire about special seatings once you get onboard!
Bon Appétit
***'Dine on Bliss' Refer your party to our party referral promotion ran May 1, 2017 – Sept 15, 2017. – To qualify make sure your friends note your name and cabin number & "Dine on Bliss' in the comments section when entering their bookings.
Equinox Bliss Cruise Itinerary
Updated October 2, 2017
Saturday, Nov 25, 2017 – Miami Florida – Departs 4:00 pm
Sunday November 26, 2017 – At Sea
Monday November 27, 2017 – At Sea
Tuesday November 28, 2017 – Aruba – Arrives 9:00 am – Departs 10:00 pm
Wednesday November 29, 2017 – At Sea
Thursday November 30, 2017 – At Sea
Friday December 1, 2017 – Coco Cay, Bahamas Arrive 9:00 am – 5:00 pm
Saturday December 2, 2017 – Miami – Arrive 7:00 am – Disembark
 Join the Ship in Aruba
Celebrity Cruises is piloting a program that will allow 15 couples to embark in Aruba on November 28, 2017. Here's what you get:
Day 4 in Aruba Expedited Port Check-in
Balcony Cabin
Join Bliss Cruise and party-it-up on Glow Night
Explosive Day 5 & Day 6 at sea featuring clothing-optional pool parties, playtime & more
Experience clothing-optional CocoCay in the Bahamas
You're still eligible for a drink package – 4 nights at $69 pp/pd Premium Package
Port charges, taxes, and gratuities included
One blockbuster price of only $2,850 per cabin
Call for information on this option 877-348-6570
Bliss Cruise Changes Course to Southern Caribbean
(Coral Springs, FL) – October 2, 2017 Bliss Mgt, LLC (Bliss Cruise) announced a change in itinerary to its' Nov. 25 – Dec. 2, 2017 charter sailing aboard the CELEBRITY EQUINOX.
The itinerary change is due to widespread devastation caused by Hurricane Irma and Hurricane Maria to Eastern Caribbean ports-of-call.
According to Brian Debenbrock, president of Bliss Cruise, Bliss Partners wanted to allow it's Caribbean neighbors to continue with more important matters, such as rebuilding local communities, repairs to its infrastructure, housing for its residents, and restoration of other vital services.
"We are extremely committed to the people of the Eastern Caribbean and extend our warmest well wishes during this process," said Brian Debenbrock. "However, it is unlikely our original ports-of-call will be ready to meet the service standards Bliss Cruise is known for. Therefore, it is with a heavy heart that we're shifting ports."
Instead, Bliss Cruise will sail to ARUBA in the Southern Caribbean, and COCOA CAY in the Bahamas.
"Bliss Cruise has a 2019 sailing that will return to ports-of-call in the Eastern Caribbean," continued Debenbrock. "We'll be back."
According to Wayne Kraushar, V.P. of Cruise Logistics and Operations for BLISS CRUISE , arranging the new ports-of-call is a major boost for Bliss Cruise passengers.
"Many cruises are shifting to the Western Caribbean and the results are overcrowded ports, stressed excursions, and limited fun," said Kraushar. "By selecting Aruba, we get extended hours in this amazing port. In Cocoa Cay,  we'll be the only ship  and all  to ourselves. It will be a totally clothing optional environment , making this a win – win for the lifestyle community."
Bliss Cruise will arrive in Aruba on Nov. 28 from 9 am to 10 pm, and  will arrive in Cocoa Cay on Dec. 1 from 9 am to 5 pm.
Kraushar said new exciting excursions in Aruba will be available shortly and all passengers who booked shore excursions on the original itinerary will be refunded by CELEBRITY.
Bliss Cruise is Americas largest adult-only, full-ship clothing-optional charter entertainment company with itineraries sailing from Florida to the Eastern, Western , and now Southern Caribbean. The voyages attract many open-minded groups such as lifestyle couples, nudists, voyeurs and exhibitionists as well as curious individuals looking to experience something different from the conventional cruise vacation.
Equinox Bliss Cruise is Playroom-a-palooza!
Equinox Bliss Cruise will Features Four Unique Play Areas
In addition to being a luxurious ship, Bliss Cruise provides multiple play environments for your pleasure.
Solarium: It's the Bliss Cruise signature playroom. Enjoy an erotic setting, high quality service, convenient clothing changing stations, soothing music, fresh sheets and towels, open and semi-private play areas, plus a refreshing pool.
Sky Lounge : Located adjacent to one of the best nightclubs on the ship, this playroom has become a passenger favorite. There are no clothing restrictions — you simply enter, pick a spot, and make it your night.
Fetish Theater: Showcasing beginner to advanced BDSM scenes, the Celebrity Central converts to a dungeon-like and rich environment for the kinky.
Exterior Play: Located on Deck 16 of the ship, our passengers love playing under the stars.
**Expanded Play Hours**
Due to the popularity of the play-driven amount of couples attending Bliss Cruise, daytime play will be extended throughout the ship and available on all days.
Equinox Bliss Cruise FAQ- November 2017
FAQ Reservation Numbers, Drink Packages, Bag Tags
Q. Where do I do my online check in?
A. CelebrityCruises.com under the 'Already Booked' section.
Q. What booking number do I use to complete online check in?
A.  Your booking number will be emailed to you about 90 days before the cruise sails. We will also email instructions for online check in.  If you don't think you have your Celebrity Reservation Number please phone us.  And we agree, it's a little confusing.  You have 3 different numbers to choose from.  You have an booking/invoice number from TSC (that's not it.)   You got a booking/invoice number from Bliss Cruise on their automated invoice (that's not it.)  The number you need is the Celebrity Reservation Number.
Q. Where are my cruise tickets?
A. We won't be mailing documents or tickets.  This is all online.  You use the information we are providing to go online at Celebrity Cruises to check in and print your boarding pass.
Q. Where do I find information and book Tours and  Drink Packages?
A. The key to unlocking all tours, dinner reservations, drink packages can be found on CelebrityCruises.com You will only access that information after you complete your online check in.
Q. What about drink packages?
A. After you complete online check in you can also book the all-inclusive drink packages:  All dining and stateroom gratuities are included in your additional charges fees. This eliminates all of the envelope gratuities payments from past cruise experiences. Alcoholic beverages, soda, and coffee drinks are not included in the gratuities, therefore Century Cruises will automatically add 15% to each of your individual bar tabs. Additional tips are always welcome for the crew members that go the extra mile for you, especially your bartenders and room stewards.
Q. How do I get Luggage Tags:
A. 49 days before sailing, you can order luggage tags online by logging into your online check in account on Celebrity.com
Equinox Bliss Cruise Theme Parties
(Dressing in theme is recommended but not required. You may also choose to wear costumes while dining. It's your decision and perfectly fine to liven up the evening meal table. Hey, you could be dessert.)

**All private parts to be covered plus the theme is everywhere on the ship.
Saturday – Nautical Night

Ready to drop anchor and start your Bliss Vacation off right? Dress in your sexiest naughty-cal inspired outfits tonight! Ahoy!

Sunday – Naughty Prom (Formal Night)

Remember the innocence of Prom night? Us either! Relive the debauchery you had or wanted to have tonight while dressed to the nines for Formal night!

Monday – Club 69 (70's Night)

Go back to a time of free-love, peace and wild crazy parties.  Tie dye, sandals, halter tops were all the rage! Can you dig it, man? Far out! Tonight, Club 69 will be on the pool deck!

Tuesday – Glow Party

Light up the night on the pool deck with anything that glows! Neon colors, glow sticks, LED blinky lights, sexy glow body paint, anything!

Wednesday – Black Tape Fetish

Packing for tonight's pool deck party is easy! All you and your partner need is a roll of black electrical tape.  Cover yourself in sexy designs, Google "Black tape Project" for inspiration!

Thursday – Pretty In Pink

Bubblegum, Rose, Fuschia, how many shades of pink can you think of? Pick your favorite and flaunt it at tonight's party! (You too, gentlemen.)

Friday – Pillow Party

Relax in your pajamas tonight, or stay up all night and party with your sexy new friends! Who knows, a pillow fight may break out!
Equinox Bliss Cruise Clothing Optional Excursions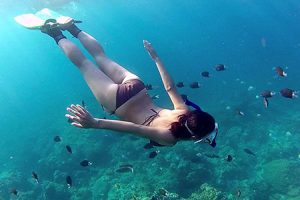 Swim and Snorkel at "Saba Rock" Marine Sanctuary, St. Thomas
Limited Supply: There are only two departures of 160 people per departure at 8:30am and 12:30pm.
Bliss has charted two 62 foot catamarans, departing from the Cruise Pier in St. Thomas. Guests will enjoy the exhilaration and freedom of venturing to a private, secluded marine sanctuary.
Once there, each guest will receive full snorkeling equipment and instruction from a professional crew. If guests need a break from snorkeling, "noodles" will be available which are great fun to float effortlessly around the cove.
Sailing Time: Approximately 50 – 60 minutes each way
Swim/Snorkel Time: 1.5 hours
Total Duration: Approximately 3.75 – 4 hours
Price: $89 per person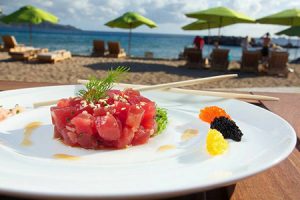 Carambola Beach Resort, St. Kitts
The Carambola Beach Resort in St. Kitts has earned a Certificate of Excellence from TripAdvisor.
What is a Certificate of Excellence?
TripAdvisor gives a Certificate of Excellence to accommodations, attractions and restaurants that consistently earn great reviews from travelers. This is one incredible beach resort (just 15 minutes from the port). It's just $75 per/person and there will be a cash bar.
On your way to the beach, you'll also enjoy some of the most picturesque spots on the island.
Equinox Bliss Cruise Dining & Accommodations Information
Equinox Bliss Cruise Dining Options
Silhouette (Main Dining Room) Breakfast, Lunch, Dinner
Oceanview Cafe (buffet) Breakfast, Lunch, Dinner & Late Night
Lawn Club Grill
The Porch
Qsine
Murano (French)
Silk Harvest (Asian, Chinese, Thai, Japanese) – NEW
Tuscan Grille (Steak House)
Sushi on 5
Gastrobar (Pub fare & Craft Beer) – NEW
Blu (Aqua Class Guests) Breakfast & Dinner
Luminae (Suite Guests) Dinner
Mast Grill (Burger Bar)
Cafe al Bacio Gelateria (Ice Cream Bar)
24 hr Room Service
Equinox Bliss Cruise 2017 What's Included in your Cruise Fare
The Equinox Bliss Cruise is a great vacation because so much is included in your upfront cost.  There are really only two things that most guests spend additional money on, drinks and tours.  Here is a look at what is included in your Bliss Equinox Cruise
ACCOMMODATIONS: Of course your stateroom or suite is included.
AWARD-WINNING CUISINE: Your meals are included in the Main Dining Room.  Here the menu changes nightly.  Meeting new friends and inviting them to dinner is one of our favorite ways to hook up on a Bliss Cruise.  Read more about how dinner can make or break your cruise here
Guests staying in Aqua Class or Suites Have access to the exclusive breakfast and dinner resturant, Blu which serves light and healthy spa cuisine.
Guests staying in a Suite have complementary access to modern fare at Luminae.
Also included in your Infinity Bliss Cruise are meals at the Oceanview Cafe buffet, Spa Cafe, Mast Grill and Seaside Grill, as well as room service.*
POOLS: Jacuzzis, outdoor pools, indoor adults-only Solarium.
FITNESS CENTRE & CLASSES: Ultra-modern facilities with the latest high tech equipment, offering a holistic range of instructor-led wellness classes.*
ENTERTAINMENT: On Infinity Bliss Cruise you will find a nightly theme party, adult lifestyle entertainment and full schedule of sexy education.  There are also meet and greets scheduled for almost every interest.  In addition to that there is also the ships regularly scheduled entertainment that includes everything from Broadway-style theatre to cutting-edge circus shows, comedy, magic, dance and live music – the best entertainment at sea.
TIP & GRATUITIES Onboard tips/gratuities have been included in your cruise fare.  This includes tips for your cabin steward and restaurant waiters.  A gratuity will be added to all onboard drink purchases.  The staff on a ship work hard for you to have a fabulous vacation.  If you feel like you are getting good service additional cash tips are always appreciated.
NOT INCLUDED IN YOUR CRUISE FARE:
Flights, hotels & transfers – Check out our Pre-Cruise Options for hotel & transfers.
Speciality dining
Shore excursions
Onboard drinks & dining packages
Laundry charges
Canyon Ranch Spa treatments & packages
Shopping onboard
Telephone & internet charges
 (if you haven't pre-paid these they will be automatically added to your SeaPass account)
Travel insurance
*Complimentary dining at Main Dining Room, Oceanview Cafe, Spa Cafe, Mast Grill and Seaside Grill. A supplementary fee is payable at other dining venues. Room service charges apply from 11pm-6am. Charges apply to some fitness classes.
Equinox Bliss Cruise Pricing, Policies and Insurance
Special Offers on Bliss Cruise
Charter ship programs are different than regularly scheduled voyages.  This notice is letting you know that the regular offers and promotions from Celebrity will not apply on a Bliss Cruise.  This includes captain club benefits and promotional offers and inclusions with suites.  Here is the official wording:
Any cabin purchased from Bliss Cruise is for the cabin ONLY. Any special pricing, promotions, offers, discounts of any type whatsoever offered on scheduled voyages by the cruise line for any reason is not part of the Bliss Cruise program and will not be honored, EXCEPT if Bliss Cruise elects to incorporate an offer into the Bliss Cruise program.
Payment Schedule
Deposit: Due at the time of booking
Installment: Due on or before August 25, 2016
Installment: Due on or before December 15, 2016
Final Payment: Due on or before April 25, 2017
Cancellation Policy/Fees
Up to November 15, 2016: $75 service charge
Nov 16, 2016 – Mar 15, 2017: $150.00 pp ($300 pp for Suites*)
Mar 16, 2017 – Jun 1, 2017: $250.00 pp ($500 pp for Suites*)
After Jun 1, 2017: NO REFUND
* Cancellation policy dates remain the same regardless of your booking date. * Cancellations must be in writing by emailing your cancellation request to your travel agent.
Additional Policies
Additional Fees
Additional fees are required for every person. The fees will reflect port charges, government taxes, doc fees, gratuities and security fees. These will be as follows:
$395.00 per person for all Staterooms
$450.00 per person for all Suites
Additional Person Cabin Cost for Third & Fourth sharing your cabin.
$395.00 per person for all Staterooms
$450.00 per person for all Suites
Singles Policy
All cabins and bookings require double occupancy, one male one female. In the event a client arrives at the dock unannounced as a single, they may be denied access with no refund. However, on a case by case basis, Bliss Cruise may allow the client to board with a minimum of a $500 charge. Single passengers shall be allowed on the ship in a cabin only when accompanied by a couple and staying in their cabin.
We recommend travel insurance.
Travel Insurance
Yikes, travel insurance is not a fun topic but a lot of you have asked…
This is about what happens if you are paid, packed and ready to go… and there is a problem.
The biggest 2 reasons people take insurance are:
Trip Cancellation
Medical Expenses or Medical Evacuation
Full Ship charters are better than regular cruises in many ways, however the penalties and potential for a loss if you have to cancel is higher. Shortly after final payment most full ship charter cruises become non-refundable. That means if you have to cancel your trip not only do you have that disappointment of a cancelled vacation, but I have to tell you you don't get your money back.
Our most popular insurance is 'World Wide Trip Protector' and provides full coverage when purchased up to 21 days after your vacation purchase.
The best value just to make sure you have coverage is 'Trip Protector Lite Expanded.'
We recommend Travel Insured – Get a quote and buy insurance  
Note: this link opens a window for Travel Insured – if you have questions pleases phone our office for assistance.
Please consider purchasing Travel Insurance
Since everyone pretty much likes me right now and I'd like it to stay that way, please consider purchasing travel insurance. Or at least don't say I didn't warn you if there is a problem.
Other coverages that take the worry out of travel:
Trip Interruption – Return air only
Trip Delay & Missed Connection coverage
Baggage Loss or Delay
Cancel for Work Reasons Options available on select policies
We strongly recommend purchasing travel insurance for your upcoming cruise. There are hundreds of circumstances that could cause you to cancel your trip, return home early or force you to seek emergency medical treatment while traveling. Travel insurance offers coverage for unforeseen problems such as, an unexpected financial change or scheduling conflict, a cancelled flight or a serious illness. You even have the option where you can cancel for any reason. We recommend Travel Insured – Get a quote and buy insurance
Equinox Bliss Cruise Pre-Cruise Hotel
We recommend the Sheraton Miami – this is the same hotel that will host the big ballroom dance party.  Book your pre-cruise room now.
https://www.starwoodmeeting.com/Book/BlissCruise
Rates starting from $139.00 USD/Night.
Group rate applies to check in dates of November 23-24, 2017.
The group rate is available until Nov 1, 2017 or the rooms in the block have sold, whichever comes first.
Cancellation of Sheraton Miami Airport Hotel reservations are subject to penalties stipulated by Sheraton.
Optional pre-cruise party November 24th at the Sheraton is extra.
Optional ground transfer from the Sheraton to the port is extra.
Equinox Entertainment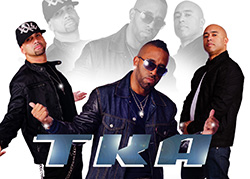 TKA: TKA joins Bliss Cruise for an exclusive performance. The 30-year group is led by international superstar K7, whose first single was "One Way Love," a major hit in the club communities. It was followed by "Come Get My Love." Next was an album titled "Scars of Love" which included many popular singles like "Tears May Fall," "X-Ray Vision," and "Don't Be Afraid." The group is best known for the smash hit "Maria." You may also remember them as K7 which had a top-selling hip-hop album called Swing, Batta, Swing. "Come Baby Come" and other top songs will be performed.
**Scheduled for Day 4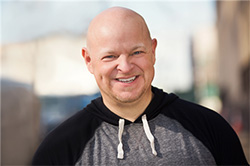 Rob Little: Named "Happiest Comic in America" by NBC's Last Comic Standing and Activities Magazine's "Comedian of the Year," Rob presents a totally new lifestyle comedy show that is sure to keep you laughing in the aisles. The even better part is he will be on the ship for 4 days before his performance to blend your conversations into the show. Strap in as the "Maxim Magazine Comedian of the Year" goes all-out.
**Now Scheduled for Day 5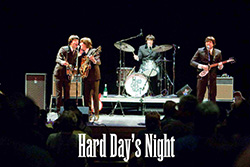 Hard Day's Night: Since 1996, Hard Day's Night has been entertaining Beatles fans across the country. Hailing from the rock 'n' roll city of Cleveland, Ohio, Hard Day's Night is rated among the top national Beatles tribute groups performing today. Only one show is scheduled for Day 6 at 10pm so don't miss it.
**Scheduled for Day 6

Karysma: The quad has delivered sounds and performances showcasing Salsa, Bachata, Merengue, Ballads and more. In August 2011, a contract with Azucar Bar of Coral Gables led to greater popularity among customers, and more notable performances.
**Scheduled all Days except Day 4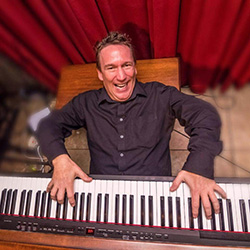 Larry Klass: Versed in styles such as rock 'n' roll, jazz, country and even classical music, Larry Klass dazzles Bliss Cruise passengers in the Ensemble Lounge located on Deck 4.
**Scheduled all Days
RAE (Random Acts of Entertainment): We are delighted to have the Celebrity Equinox cast conduct pop-up, random acts on our designated Fetish Night. The super-sexy dancers are excited about the Bliss Cruise crowd and you're sure to see them when you least expect it…
Equinox Select/Featured DJs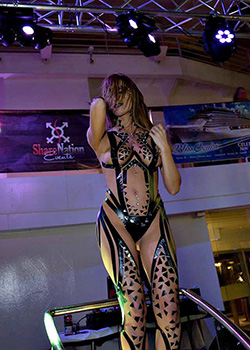 DJ Miss Shelton: "I'm coming back because I can't get enough of it!" says our passenger-favorite and first female DJ to ever headline an adult, full ship lifestyle charter. Bliss patrons have been amazed by the pulsating sounds and sexuality delivered by Miss Shelton's performances. Her musical style could be best described as "open format" — she loves to merge 90's, Hip Hop, House, and Dance. Miss Shelton has shared the stage with Chuckie, Bob Sinclair, Fatman Scoop, Jazzy Jeff, Far East Movement, and others.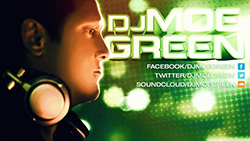 DJ Moe Green: A show within himself, DJ Moe Green is fluent in a wide variety of genres; his positive energy and style will make your body levitate. He is a veteran DJ and a staple name in the lifestyle night scenes, rocking crowds from Vegas Exchange to the Jersey Shore and Philadelphia, as well as clubs all over the US, Mexico and the Caribbean. Passengers say, "There is no party like a Moe Green party," and we agree.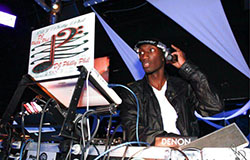 DJ Philly Phil: Since the Bliss Cruise inaugural voyage, DJ Philly Phil has captured the hearts and minds of passengers on every trip. Known as "The Party Starter," our DJ maintains a repertoire of music that is cutting-edge. His keen ability to transition to genres based on the present and target demographic makes this a must-see.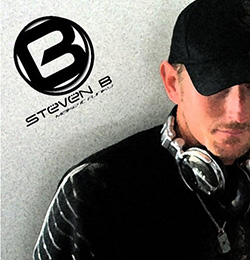 Steven B: Bliss Cruise welcomes this dynamic talent to his third adult lifestyle cruise. Steven B is working with Conquer Entertainment and performing in cities such as Los Angeles, South Beach, Detroit, Chicago and Vegas. For the last 5 years, Steven B has been voted the hottest nightclub DJ in all of Wisconsin. He spins music ranging from EDM, House, Hip Hop, and even mixes up to all the best party classics.
Premier Clothing Optional Excursions, Drink Packages & More
Clothing Optional Excursions
Bliss Cruise will offer clothing-optional excursions for the Celebrity Equinox. Bookings will begin on July 1, 2017 and excursions will be listed as they become available. Be sure to keep updated because these excursions are very popular and fill up quickly.
Drink, Drink, Drink
Celebrity Cruise will be offering drink packages for this sailing. Prices are per person per day (ppd):
$69 ppd for the Premium Package
$59 ppd for the Classic Package
$49 ppd for the Standard Package
Black & White Photo Shoots
Bliss Cruise had a number of couples who took advantage of private photo shoots on the Celebrity Summit. The program is being expanded for Equinox. A private studio is being arranged just for our couples.
Once you have a reservation number, customize the experience by taking advantage of select excursions, drink packages, and more.
Equinox Bliss Cruise is Playroom-a-palooza!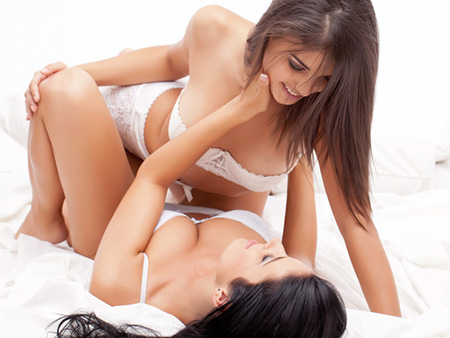 Take your journey to the highest level in one of the many Bliss Cruise playrooms on board the ship. The Equinox program will offer more daytime play hours to maximize your lifestyle pleasure..
Equinox Bliss Cruise will Features Four Unique Play Areas
In addition to being a luxurious ship, Bliss Cruise provides multiple play environments for your pleasure.
Solarium: It's the Bliss Cruise signature playroom. Enjoy an erotic setting, high quality service, convenient clothing changing stations, soothing music, fresh sheets and towels, open and semi-private play areas, plus a refreshing pool.
Sky Lounge: Located adjacent to one of the best nightclubs on the ship, this playroom has become a passenger favorite. There are no clothing restrictions — you simply enter, pick a spot, and make it your night.
Fetish Theater: Showcasing beginner to advanced BDSM scenes, the Celebrity Central converts to a dungeon-like and rich environment for the kinky.
Exterior Play: Located on Deck 16 of the ship, our passengers love playing under the stars.
The Ladies are Coming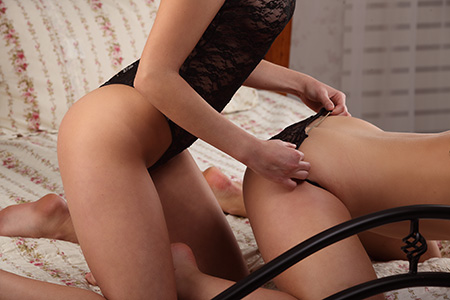 Bliss Cruise dedicates space for the ladies comfort with multiple opportunities. Connections are supercharged at select Ladies-Only Meet & Greets followed by private playtime.
Hail to the Hall Pass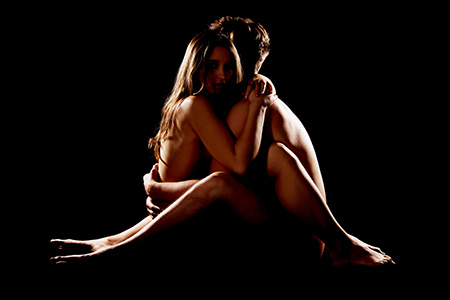 In addition to couples-play and designated time for ladies-only sessions, Bliss Cruise continues its tradition to holding multiple Hall Pass Meet & Greets followed by comfort play for people finding their match.
BDSM Fetish Playroom
Fetish lovers find comfort in our Fetish Fantasy playroom. Experts in the BDSM community are on-team and will help show you the steps to make your journey unforgettable. Bliss Cruise also has advanced play sessions for the experienced scene lovers.
Master Vin Glass & Mistress Lisa Harlotte – Fetish Entertainment/Host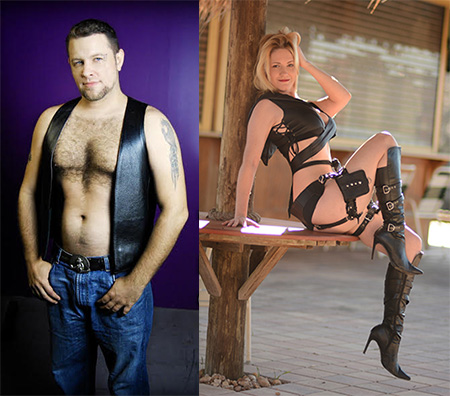 Vin and Lisa are from Tampa, FL. They are active in the Florida BDSM and swinger communities. Lisa is the child of nudist swingers and has been active in the swinger lifestyle for over 10 years. Vin has been active in the BDSM lifestyle since 1998 and has been running dungeons & conventions for the fetish community for 10+ years. They are looking forward to coaching anyone interested in pursuing their kinky desires. If you have any questions (kinky or otherwise) please feel free to ask.
For Real – Interactive BDSM Characters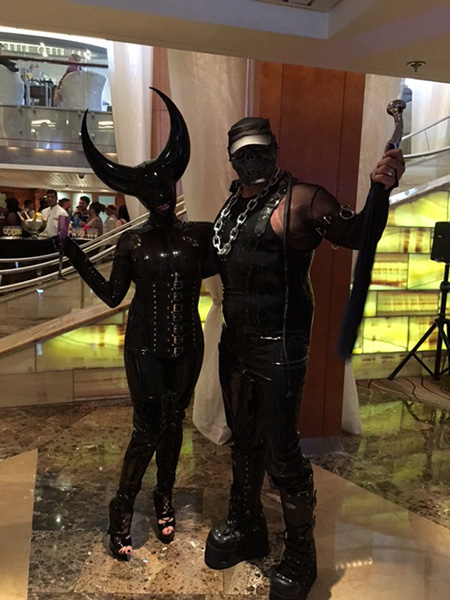 A feature presented by CarnivaleRisque.com are interactive BDSM characters on Bliss Cruise. Making their 3nd cruise appearance are Tank and Ellez of Orlando. Not only will the duo spank some fun into you, but they'll show you best practice approaches on how to maximize your pleasure. And, if you're at the right place at the right time, you might even have a sighting of the highly desired character called Cuntseeme (pictured). There is no schedule for Cuntseeme, as she appears whenever she likes. Keep your eyes open for her though, and be careful — she's known for taking what she wants.
Why book the Equinox Bliss Cruise
Equinox Bliss Cruise has the most Playrooms at Sea
If you like playrooms you will love the 5 playrooms that Bliss Cruise offers for your pleasure.  You will find day time and night time play. Signature Solarium play area, Fetish Theater, Outdoor Play Area, Conference/Night Club Area, Aqua Class Playroom.
Topless Tuscan Grill!
Bliss has found a way to make dinner on the Equinox Bliss Cruise even more exciting with 'Topless Tuscan Grill.' Yes, it's exactly what it sounds like.  You can make your reservation and ask to be seated in the traditional section of the restaurant or opt for topless! Bellissimo!
This is a luxurious ship! 
Rent a private cabana on the lawn club for a sexy day & night with your friends.
There are over 15 fabulous restruants.
Fabulous Southern Caribbean ports:
We love wandering and shopping our way thru the cobble stone alleys of Charlotte Amalie.  And I simply cannot wait to get my toes in the sugary white sand on the islands of St. Kitts & Nevis.
What Past Guests Have to Say…
On Bliss Cruise we love the Aqua Class Perks!
First there is the Blu Specialty Restaurant that is only for Aqua Class guests.
Then another nice perk with Aqua Class is the Special playroom they had for the Aqua Class Guests only.  Spiffy!
The quality of the dining on Bliss Cruise is second to none!
Bob & Sue
My wife has always wanted to go topless when we travel.
On Bliss Cruise we did just that!  We love the idea of getting naked in public.  We would go on the next cruise, Equinox Bliss Cruise for that reason alone!  Mrs says she never felt sexier.
It was so exciting to feel like we were getting away with something!
Fred & Sheryl
I had an AMAZING time on my first Bliss Cruise. I loved the pool parties and the ports.  I also loved dressing up for the theme parties.  So Sexy!
The other couples were fantastic… and of course I found lots of time to play in the dungeon too!
I'll be back on the Equinox Bliss Cruise.  I expect to see you too!
Goddess Fae
Why You Should book with TSC
TheSwingerCruise.com is the only agency with ALL the cruises.
We will be on the Equinox Bliss Cruise and ready to help you with any questions that might arise.
TSC Expert Agents provide first hand experience.  We have sailed on over 23 Swinger Cruises and will help you find the one that perfectly fits your style.
Our Signature 'Get Ready' program will make sure you are ready for Equinox Bliss Cruise.  If this is your first time you definitely want this free program so you can get the most out of your vacation.
'Must Read' Swinger Cruise Articles
We have been on over 23 full ship charters.  Here are a few articles we have written to answer your questions, calm any worries, and get you excited for the 'Best Fu@%ing Vacation!'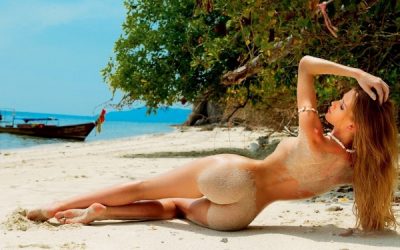 Update on Lifestyle Cruise Procedures Update from Mailing September 20, 2018. In the past 12 months we have noticed a dramatic change in the way the cruise reservation process is working. The exciting part? Half of my calls every day are new cruisers excited to be...
Equinox Bliss Cruise 
November 25 – December 2, 2017
Explore the beauty of of the Caribbean on the Bliss Equinox sailing from Miami
Join 1425 beautiful couples from all over the world.
Imagine sailing in this sensual environment.
Explore the sensual caribbean by day.
Enjoy erotic theme parties every night.