LLV Pacific Pleasure Cruise 2023 – Facts at a Glance
October 18 – 25, 2023
143 Cabins
Puerto Vallarta, Mexico to Costa Rica with stops in Nicaragua and Guatemala.
Luxury Charter on Silverseas Silver Wind
Couples Only, This cruise is good fit for: Newbies, Open Minded Adventurous Couples, Swingers
Average age 45-65
To View Prices Click 'book now'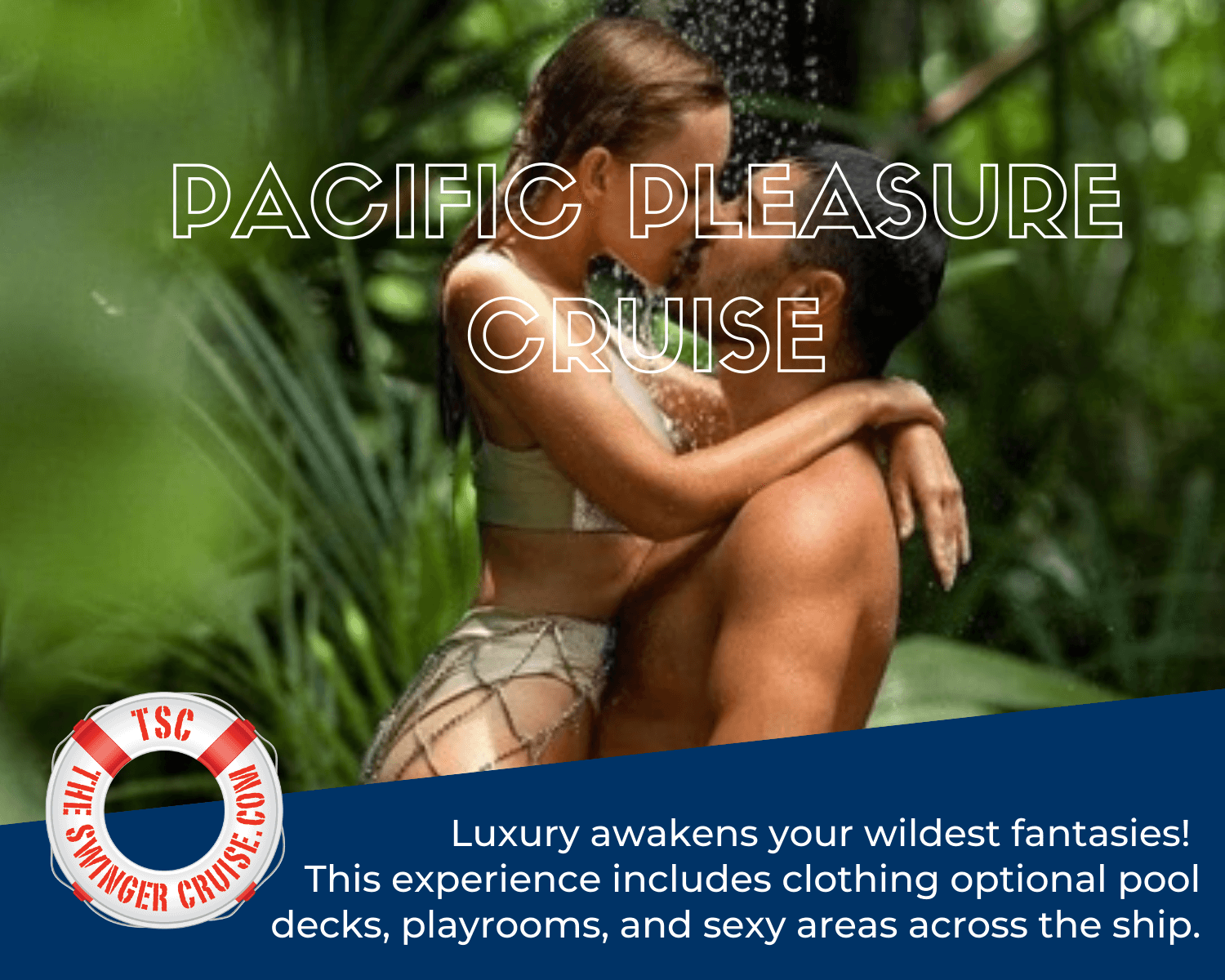 Pacific Pleasure Cruise 2023 – Silverseas Silver Wind – Ship Details
An elegant and totally refurbished passenger ship, where the crew-to-guest ratio is nearly 1-to-1, so passengers are treated to excellent but unobtrusive service throughout.
Spacious yet intimate, designed to cross oceans and yet able to slip into hidden harbors with ease, Silver Wind carries 240 guests in incomparable comfort and style. Combining spacious ocean-view suites and private verandas with stunning dining and entertainment options launches a new ocean standard and epitomizes a vision of world-class cruise accommodations, service, and amenities.
Enjoy ocean-view suites, gourmet cuisine, the personalized service of a butler, and a generous selection of all-inclusive shipboard amenities including complimentary beverages, wines and spirits, a stocked in-suite beverage cabinet, and complimentary Wi-Fi for each guest.
All Suites Feature:



• Butler service
• Refrigerator and bar setup stocked with your preferences
• Premium mattresses and a choice of pillows
• Plush bathrobe & slippers
• Personalized stationery
• BVLGARI® bath amenities, plus a choice of other European brands
• Direct-dial telephone(s)
• Unlimited, complimentary WiFi Internet access (Premium internet access for up to 2 simultaneous devices in Medallion, Silver, Royal, Grand, and Owner's suites; Standard internet access for 1 simultaneous device in other suites)
• Flat-screen television(s) with Interactive Media Library
Pacific Pleasure Cruise 2023 – Itinerary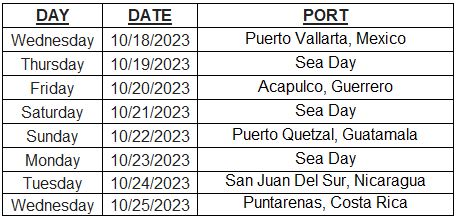 Pacific Pleasure Cruise 2023
Is this cruise All-inclusive?
Yes! All drinks, meals and gratuities are already included and not expected once we are on the ship!
Is this a clothing-optional cruise?
No. Topless-optional only by the pool area.
Will there be playrooms?
Yes! LLV continues to provide a fantasy at sea with playrooms on board our trip. Expect them to also provide top-level entertainment, seminars and workshops during this cruise also. Between excellent ports of call, and the entertainment line-up you'll never run out of things to do onboard our Venice Croatia Swinger Cruise!
Pacific Pleasure Cruise 2023 – What's Included
Sailing on a luxury cruise has never looked better!
This gorgeous boutique cruise ship is top of the line with only 304 cabins and a very intimate staff-to-traveler ratio.
Enjoy the free-flowing premium spirits and wines, and exquisite cuisine fully butlered service in every Suite
COMPLIMENTARY ALL-INCLUSIVE LUXURIES:
Spacious suites – over 80% with private verandas
Butler service in every suite
Unlimited Free WiFi
Personalized service – nearly one crew member for every guest
Multiple restaurants, diverse cuisine, open-seating dining
Beverages in-suite and throughout the ship, including champagne, select wines, and spirits
24-hour dining service
Onboard entertainment, workshops, seminars, and more.
Onboard gratuities included, tipping is not needed nor expected
Pricing, Policies, and Insurance for the Pacific Pleasure Cruise 2023
Terms & Conditions
This cruise is Couples-Only.  Single men are not allowed.
Vista Suite – $8848
Classic Veranda Suite – $10,850
Deluxe Veranda Suite – $12,850
Medallion Suite – $15,850 (SOLD OUT)
Silver Suite – $17,350 (1 LEFT)
Royal Suite – $27,850 (2 LEFT)
Grand Suite – $29,850 (SOLD OUT)
Owners Suite – $30,848 (2 LEFT)
CANCELLATION POLICY
Between 12 months or more prior to the event  – Penalty of $250 USD p/p (Staterooms), and $300 USD p/p (Suites)
Between 12 Months and 9 months prior to the event  – Penalty of $375 USD p/p (Staterooms), and $500 USD p/p (Suites)
Between 9 months 6 months prior to the event – Penalty of $500 USD p/p (Staterooms) , and $750 USD p/p (Suites)
Between 6 months and departure date – NO refund
Travel Insurance – Pacific Pleasure Cruise 2023
Yikes, travel insurance is not a fun topic but a lot of you have asked…
This is what happens if you are paid, packed and ready to go… and there is a problem. We strongly recommend purchasing travel insurance for your upcoming trip. There are hundreds of circumstances that could cause you to cancel your trip, return home early or force you to seek emergency medical treatment while traveling. Travel insurance offers coverage for these unforeseen problems. You even have the option where you can cancel for any reason.

The biggest 2 reasons people take insurance are:
Trip Cancellation
Medical Expenses or Medical Evacuation
Full Ship charters are better than regular cruises in many ways, however, the penalties and potential for a loss if you have to cancel is higher. Shortly after final payment, most full ship charter cruises become non-refundable. That means if you have to cancel your trip not only do you have that disappointment of a canceled vacation, but I have to tell you that you don't get your money back.
Our most popular insurance is 'World Wide Trip Protector' and provides full coverage when purchased up to 21 days after your vacation purchase.
The best value just to make sure you have coverage is 'Trip Protector Lite Expanded.'
We recommend Travel Insured – Get a quote and buy insurance  
Note: this link opens a window for Travel Insured – if you have questions pleases phone our office for assistance.
Please consider purchasing Travel Insurance
Since everyone pretty much likes me right now and I'd like it to stay that way, please consider purchasing travel insurance. Or at least don't say I didn't warn you if there is a problem.
Other coverages that take the worry out of travel:
Trip Interruption-Return air only
Trip Delay & Missed Connection coverage
Baggage Loss or Delay
Cancel for Work Reasons Options available on select policies
Pacific Pleasure Cruise 2023 – Theme Nights
The theme parties on this cruise are designed to help you step into expressing your inner desires.  Let go, immerse yourself in the fantasy of it.  Guests who dress in theme report more social interaction and more fun.
You can go all out on a costume or simply echo the theme with an accessory.  Not in the mood? No problem it's all about doing your own thing with your partner and having a wonderful time.
This information will be made available soon. Please check back here for updates.
Not sure if you're into the idea of theme nights? Read why we think you should try it out on our full Theme Night FAQ page [here]
Why Book the Pacific Pleasure Cruise 2023
This swinger's cruise vacation has the promise of pleasure and offers you the chance to get up close and personal with these amazing destinations.
This cruise is "all-inclusive" and features a selection of beer and wine for lunch and dinner but also includes bar drinks, alcohol, and liqueurs. Tips, taxes, port charges, and daily shore excursions are included as well.
Experience true luxury in the Adriatic sailing with TheSwingerCruise.
What Past Guests Have to Say…
"The quality of the dining on the Luxury Lifestyle Swinger Cruises is always top-notch. The cruise lines they sail with are truly 5 stars!  We love getting to know other couples over dinner.
We took full advantage of all the locally-inspired gourmet offerings."
– C & M, Baltimore
"We love taking these types of cruises!
To be on a vacation with only a select few groups of people cruising through the most amazing and breathtaking locations… Wow!"
– Tina & Jeremy, Philadelphia
"Intimate cruises like these always make us feel like we're really immersed in the local culture.  A lot of the time we take the personal tours through the wineries because we love tasting all the flavors of the land, or historic sites to really get a feel of the culture!"
– Chris & Caitlyn, California
Why You Should book with TSC
TheSwingerCruise.com is the only agency with ALL the cruises.
TSC Expert Agents provide first-hand experience.  We have sailed on over 37 Swinger Cruises and will help you find the one that perfectly fits your style.
Our Signature 'Get Ready' program provides all the information you need before you board the ship so you can get the most out of your vacation.
We create VIP Pre-Crusie authentic emersion events.  Board the ship with a whole group of new friends.
'Must Read' Swinger Cruise Articles
We have been on over 41 full ship charters.  Here are a few articles we have written to answer your questions, calm any worries, and get you excited for the 'Best Fu@%ing Vacation!'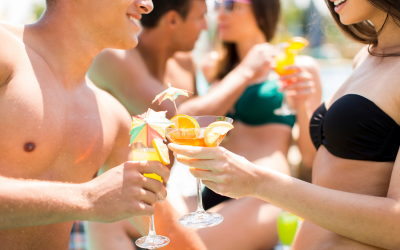 In the early days of TheSwingerCruise there was one cruise a year. You either went or you missed it. Those were the only two options. In the past 10 years several top cruising brands have emerged. The most popular Big Ship is Bliss Cruise. The secret to their...
Pacific Pleasure Cruise 2023
October 18 – 25, 2023
Explore the breathtaking sights of the Pacific Coast from Puerto Vallarta Mexico to Costa Rica.
Explore the lush jungle and sensual coast by day.
Create new connections and explore the erotic possibilities with your partner.